The annual music and arts festival held in honor of Nigerian musician Fela Kutiis back and set to hit screens this week! The week-long 'Felabration' festival celebrates the life, times, and legacy that the late king of afrobeat has left behind. Fela Kuti's influence continues to ring on, both in music and his groundbreaking activism towards a safer and more free Nigeria.
This year rings in the 50th anniversaries of two of Kuti's most popular and adored records, London Scene as well as the highly celebrated album made in collaboration with former Cream drummer, Ginger Baker, 'Live!'
Partisan Records will be re-releasing both albums on vinyl this fall; 'London Scene' on November 5th and 'Live! With Ginger Baker' out on November 19th. The latter project features remastered audio from Fela's original recordings made at infamous British recording studio Abbey Road Studios.
---
And that's not all, folks!
A recently unearthed second drum solo from legendary Nigerian drummer Tony Allen and Ginger Baker, taken from Afrika 70's performance at the 1978 Berlin Jazz Festival has been made available for streaming now! With a separate Allen and Baker drum solo appearing on previous versions of 'Live! With Ginger Baker,' however, this newly released second part has never been heard by afrobeat lovers - until now.

With Berlin's 1978 Jazz Festival marking Fela's final and most pivotal live performance with Afrika 70's, it's sure to be performances and memories that long-time fans are excited to revisit.
Check out the streaming schedule for Felabration 2021 here. You can tune into DSTV channel 198 and GOTV Channel 29, to catch the week of live streams. Streaming will also be available on Facebook and Instagram.
Listen to the newly released second drum solo from Nigerian drummer Tony Allen and former Cream drummer Ginger Baker below.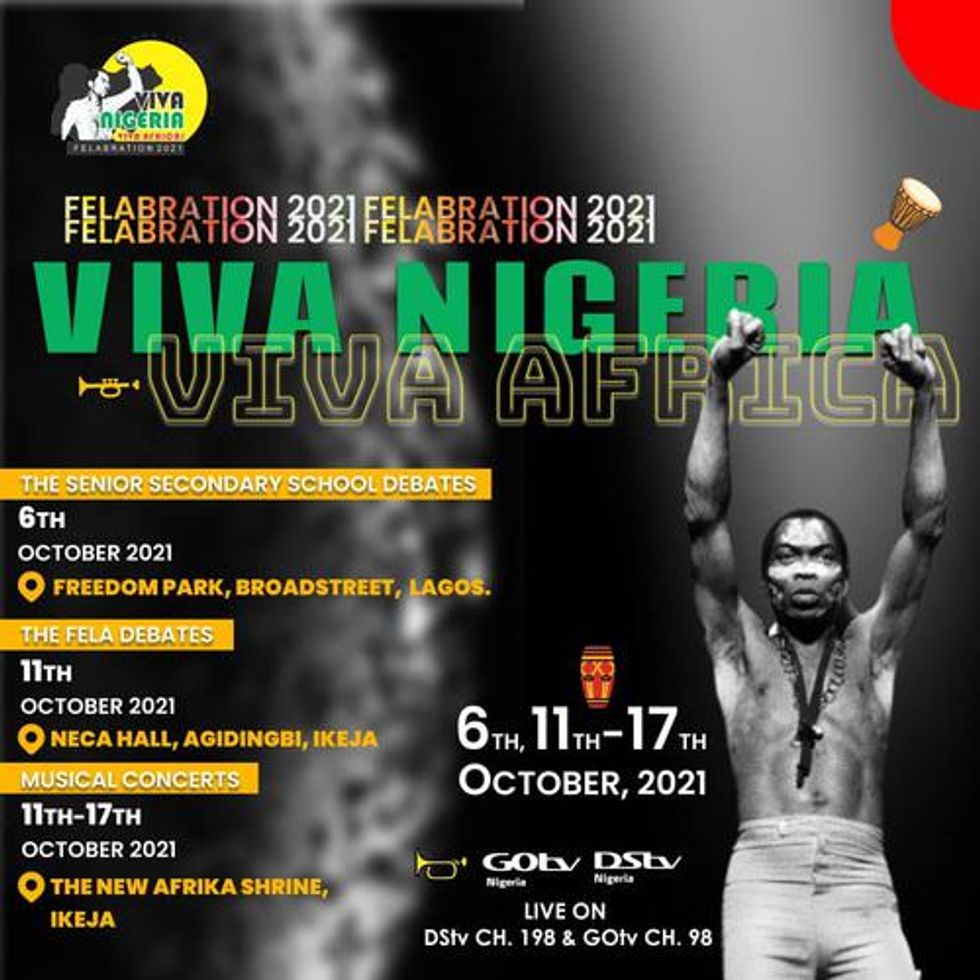 Fela Kuti - Ginger Baker and Tony Allen Drum Solo (Part 2) (Official Audio)www.youtube.com