In his latest photo-series titled Stop Killing Us, Zambian photographer Alex Kamutondole offers up a poignant visual short story that captures the haunting cycle of violence facing women in the country: vulnerability, fear, protest, acceptance, surrender and death. South Africa's gender-based violence (GBV) and femicide remains a national crisis with the alarming figures to match. And despite the COVID-19 pandemic, which has the entire world still reeling, South African women continue to be sexually assaulted, raped and murdered––daily. The online hashtags demanding justice for these women are endless, far too many to keep up with.
---
Describing what inspired the photo-series, Kamutondole says, "The series was inspired by the people who have taken to the streets to march for a change, people who are not afraid to fight even during a pandemic." He goes on to add that, "[They] are making sure that the cries of GBV victims are heard. They speak for those who cannot speak for themselves."
Shot on location in Germiston, Johannesburg, the series follows an ordinary South African woman (Tremaine Mcmaster as the model) across the city and captures moments which speaks to her unceasing fight to remain alive. A raised Black fist on her face as a symbol of resistance, and the names of women who have been murdered on her body, the images evoke a visceral reaction. Kamutondole speaks to this further saying, "[The woman] seeks refuge but the society she lives in shies away from the discussion of GBV. She seeks help from the institutions built to help her just like many other women have."
"Reality has shown us that women are not safe in any space. They are murdered in their homes, at schools and their places of employment. Harassment is a constant feature in a woman's life."
Many South Africans, Kamutondole included, have been critical of President Cyril Ramaphosa'sgovernment and what they feel is a lack of political will in bringing actual justice to victims. "Very little effort is put into changing the system that rarely punishes offenders," he says. "If the system does not change, this will be the reality for more and more people. [Women] cannot continue dying in such inhumane ways."

The photographer also speaks to the intersectionality of the GBV and femicide crisis with the ongoing Black Lives Matterprotests. The mass protests, which initially began in Minneapolis following the tragic death of George Floyd at the hands of police, have now spread to other parts of the world. "This series is also inspired by the Black voices taking a stand not just against GBV, but also [standing with] the Black Lives Matter movement." Kamutondole emphasises his point saying, "These lives are taken in an unjustly manner. We have seen too many instances of women who are raped and murdered without any repercussions for the perpetrators. Black lives are being taken violently and brutally––daily."
Take a look at the images from Stop Killing Us below:
Photographer: Alex Kamutondole
Model: Tremaine Mcmaster
Make-up artist: Zandile Khanyile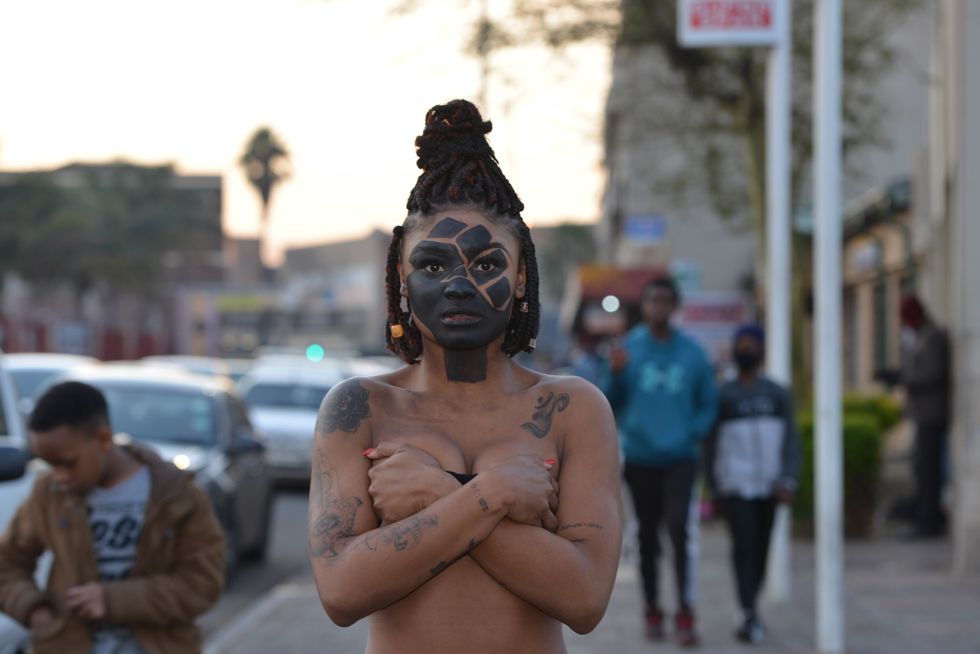 Model: Tremaine Mcmaster, Makeup: Zandile KhanyilePhotographer: Alex Kamutondole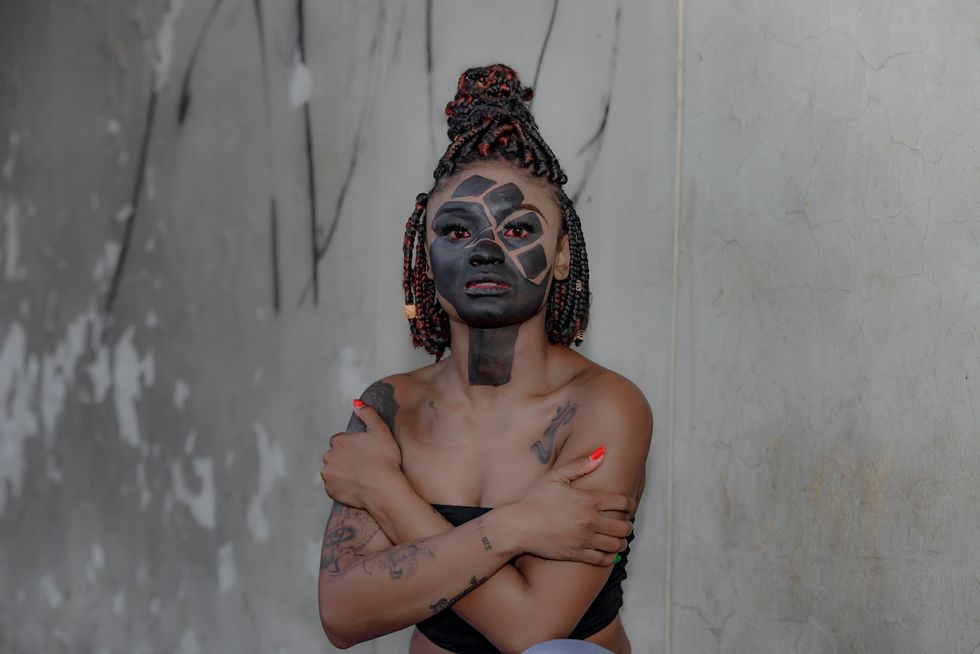 Model: Tremaine Mcmaster, Makeup: Zandile KhanyilePhotographer: Alex Kamutondole
Model: Tremaine Mcmaster, Makeup: Zandile KhanyilePhotographer: Alex Kamutondole
Model: Tremaine Mcmaster, Makeup: Zandile KhanyilePhotographer: Alex Kamutondole
Model: Tremaine Mcmaster, Makeup: Zandile KhanyilePhotographer: Alex Kamutondole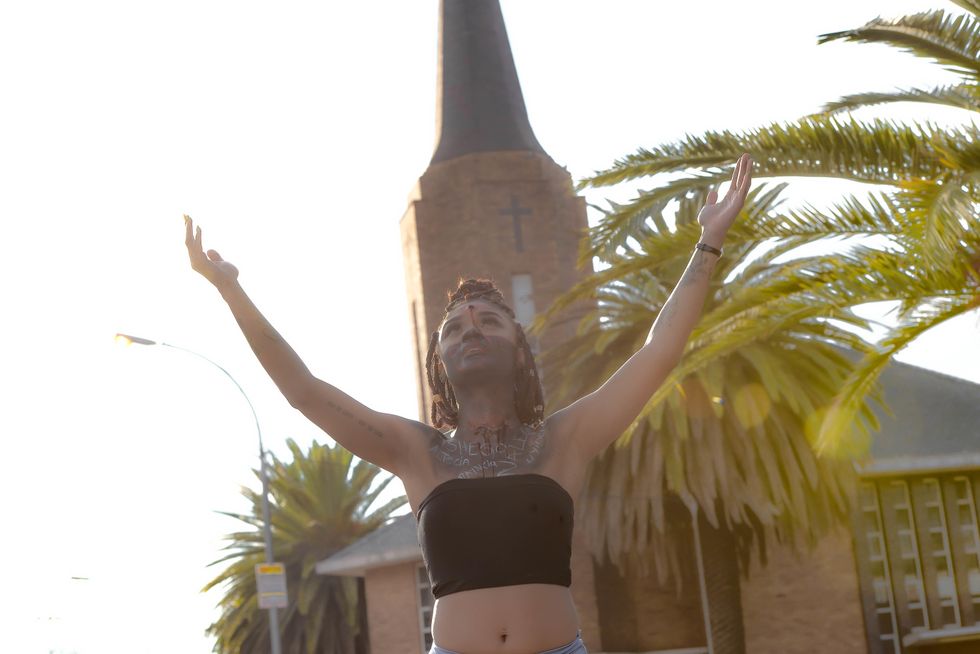 Model: Tremaine Mcmaster, Makeup: Zandile KhanyilePhotographer: Alex Kamutondole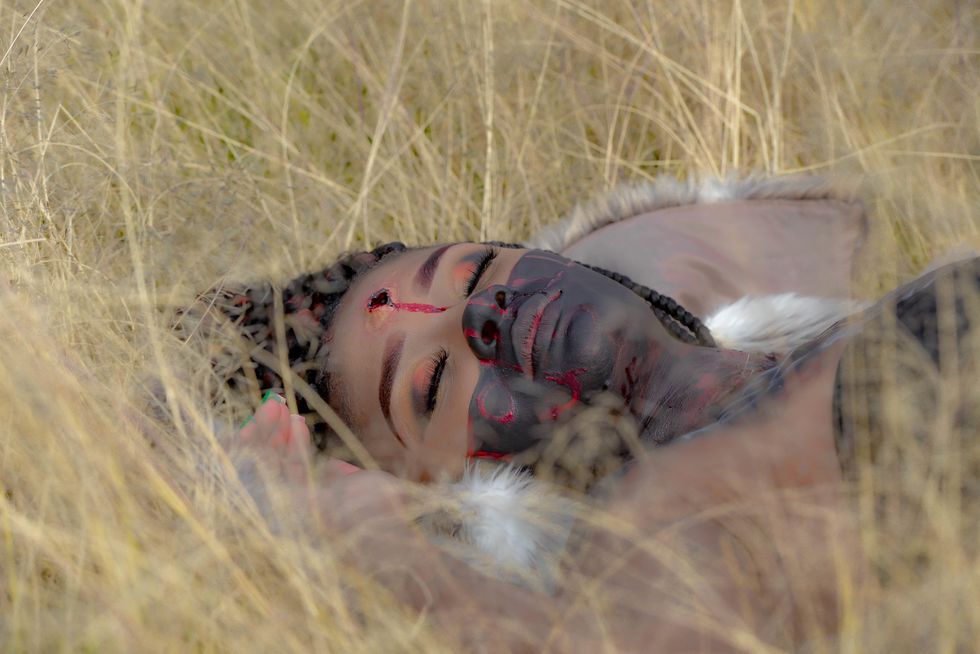 Model: Tremaine Mcmaster, Makeup: Zandile KhanyilePhotographer: Alex Kamutondole