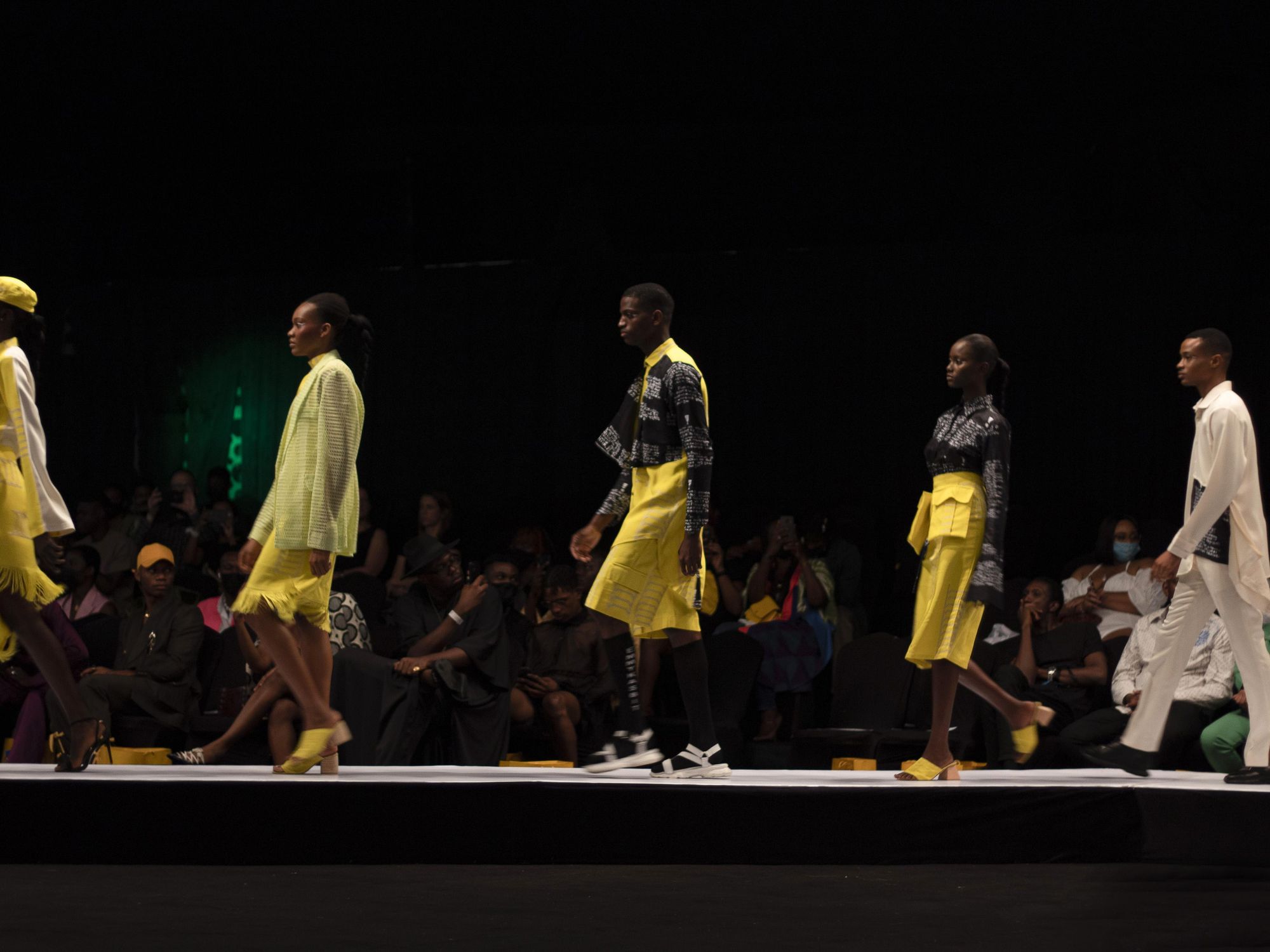 Photo: Emmanuel Obianke/Getty Images
From celebrating family bonds to examing how fashion has impacted the environment, these designers are aiming to make their mark at this year's event.
As Heineken Lagos Fashion Week (Lagos FW) prepares to kick off this week, drawing fashion enthusiasts from across the globe, the glittering affair also cements the pivotal platform it has become for young designers over the past four years. Through its 'Green Access' program, up-and-coming designers have been given the opportunity to create and showcase a range of limited pieces that will make their runway debut as part of Lagos FW's prestigious platform.
A handful of young designers from countries including Nigeria, Kenya, Ghana, Morocco, and South Africa will take part in this season's event, which runs from the 26th to the 30th of October, 2022. As with last year, some designers will host private shows, while others, including the emerging designers of the 'Green Access' program, will showcase at the prestigious Federal Palace Hotel in Victoria Island, Lagos.
OkayAfrica spoke to some of the faces behind the labels who'll be showing for the first time, to get a sneak peek into what they have planned for their collections.