Sponsored content from Lagos Fashion Week.
Lagos Fashion Week 2022 officially wrapped up this weekend. And after a whirlwind of street style, runway looks, and celebrity sightings, what better way to keep the momentum going than an afterparty? The official afterparty on the LFW schedule mysteriously didn't happen. But that didn't stop models, designers, influencers, and fashion lovers from finding party venues elsewhere.
Taking its cue from the Lagos party scene—with its budding niches of electronic dance parties and raves—the week saw parties catering to various crowds and their respective appetites. Just after Thursday's runway presentations, which featured staples like Fruché and Gozel Green, Nigerian media personality Denola Greyhosted friends and guests to a glittery party titled Skn & Jewelz.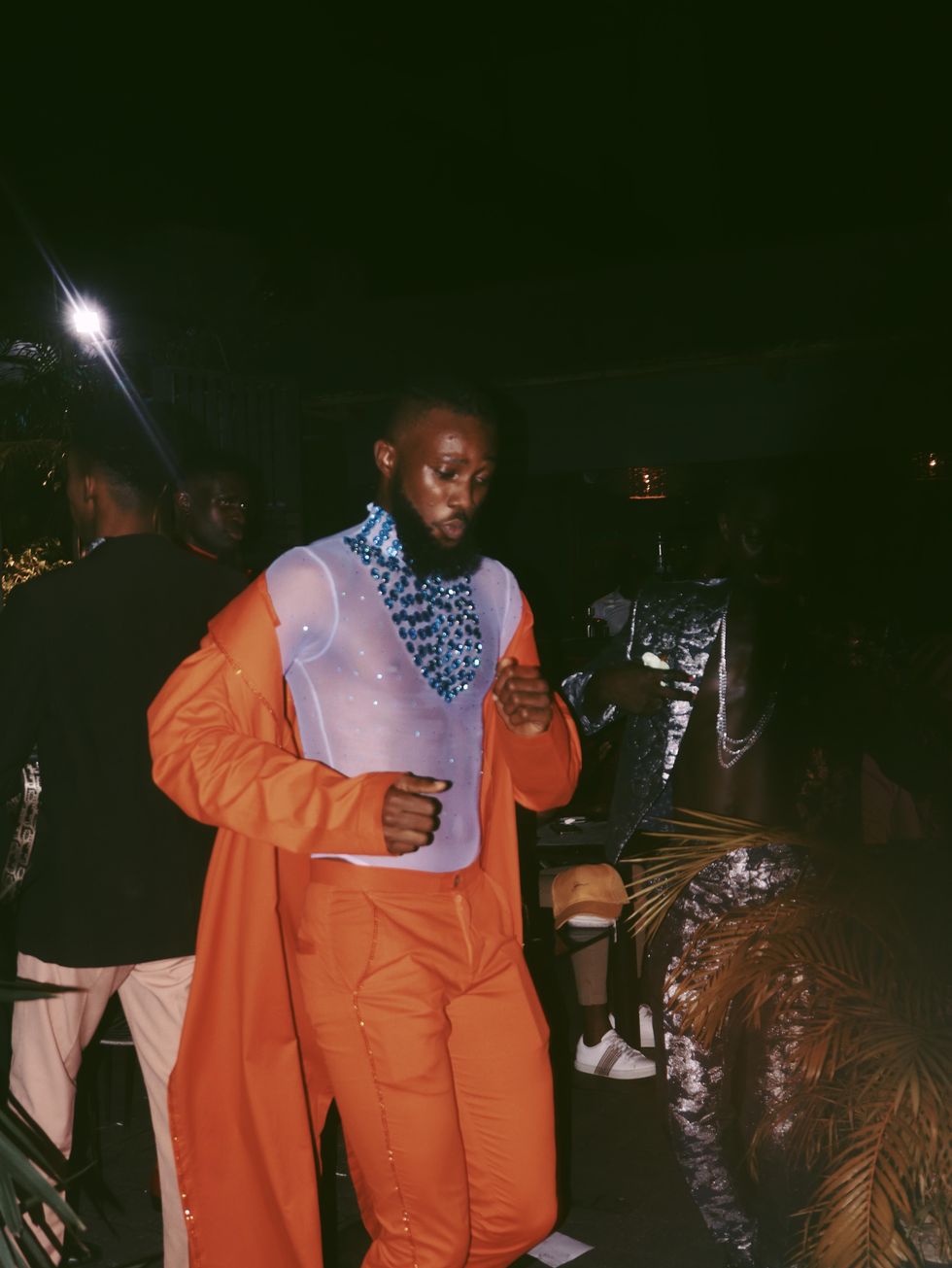 Photo By Adedamola Odetara for OkayAfrica
Hosted by Nok by Alara in Victoria Island—a venue now in the city's pantheon of hot destinations—attendees arrived ditching their LFW outfits for less clothes. Chests, mid riffs, and thighs were obligingly exposed and stylized accessories were on display. Grey, who was alongside an entourage, made quite an entrance, wearing a bejeweled halter top, opera gloves, and a walking cane.
With overhead party lights and a luminous, disco-themed photo booth, Grey eased everyone into a party mood, while tracks from Beyoncé's Renaissance were on heavy rotation.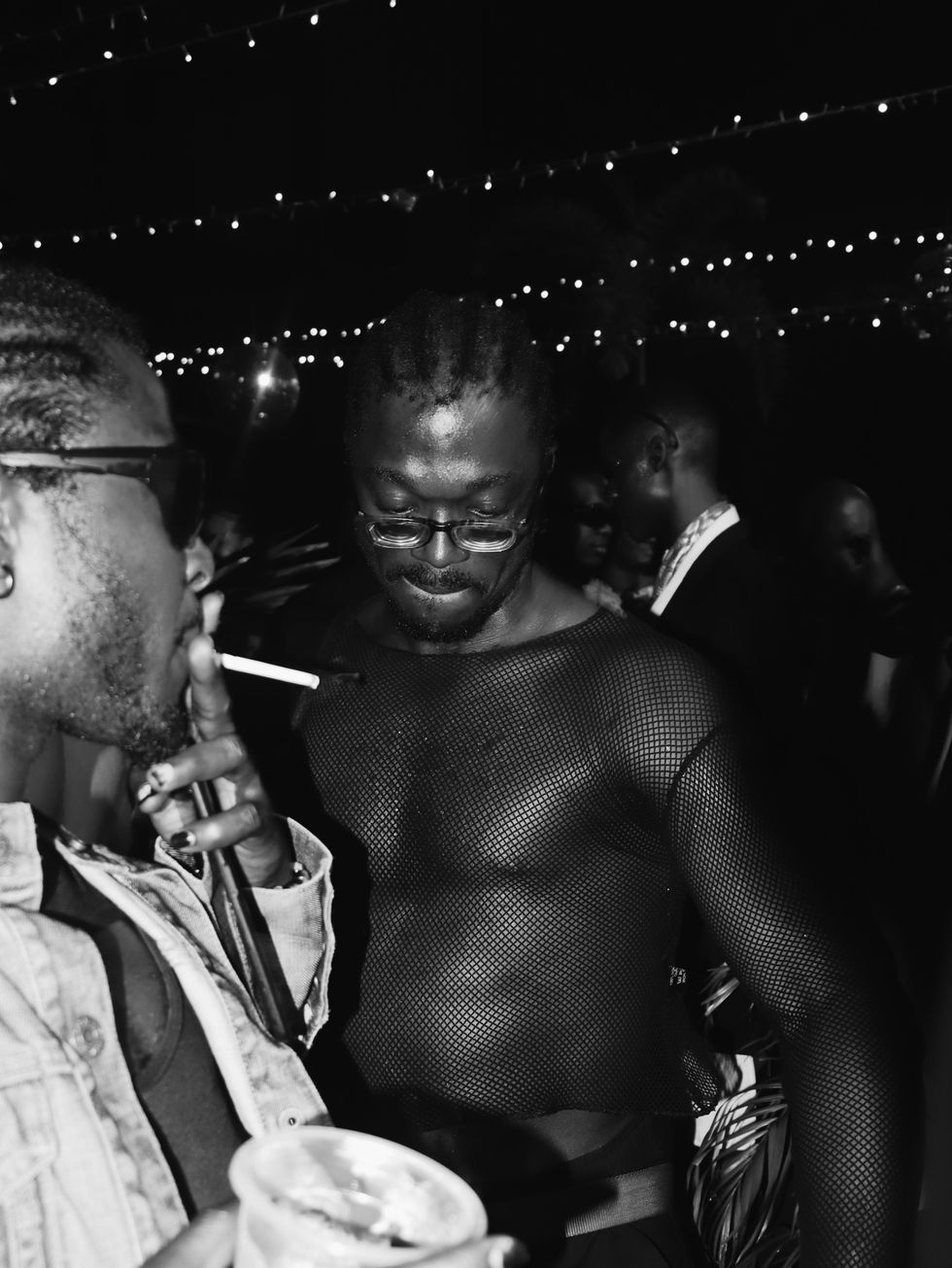 Photo By Adedamola Odetara for OkayAfrica
On Saturday, late-night action leaned into queer sensibilities. On Lagos Island, in an unused building cloaked in darkness, house-techno music was booming. The theme for the second party, called Xtra-celestial, was being in a realm as otherworldly beings, while also observing Halloween codes. The inclusive party attracted those seeking escapism through music. The makeshift dance floor, littered with puffs of shredded paper as though cushioning anxieties and stress, was chaperoned by DJ Space Shinobi and Pyvaniak.
And finally there was Fola Francis' ball. Francis had just made history at LFW, being the first trans woman to walk the runway, which she did for Fruché. Attendees showed up in bewitching variations of black, from fishnets, leather swimsuits, crop tops. While others were just bare chested.
While the crowd from the celestial-themed party bled into this one, it really captured the unrestrained beauty and expression of those who attended.
See more pictures from Lagos Fashion Week 2022 parties below.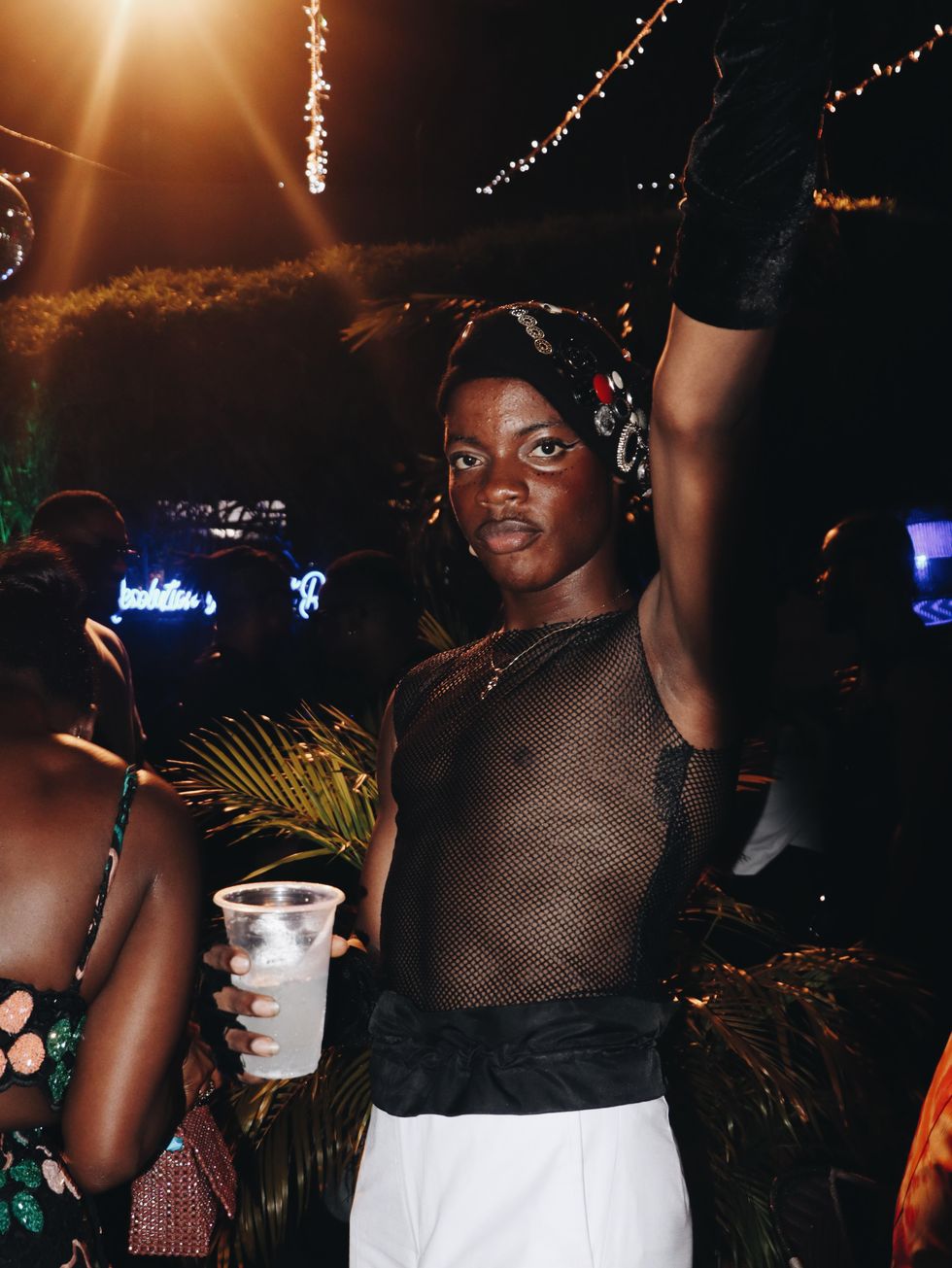 Photo By Adedamola Odetara for OkayAfrica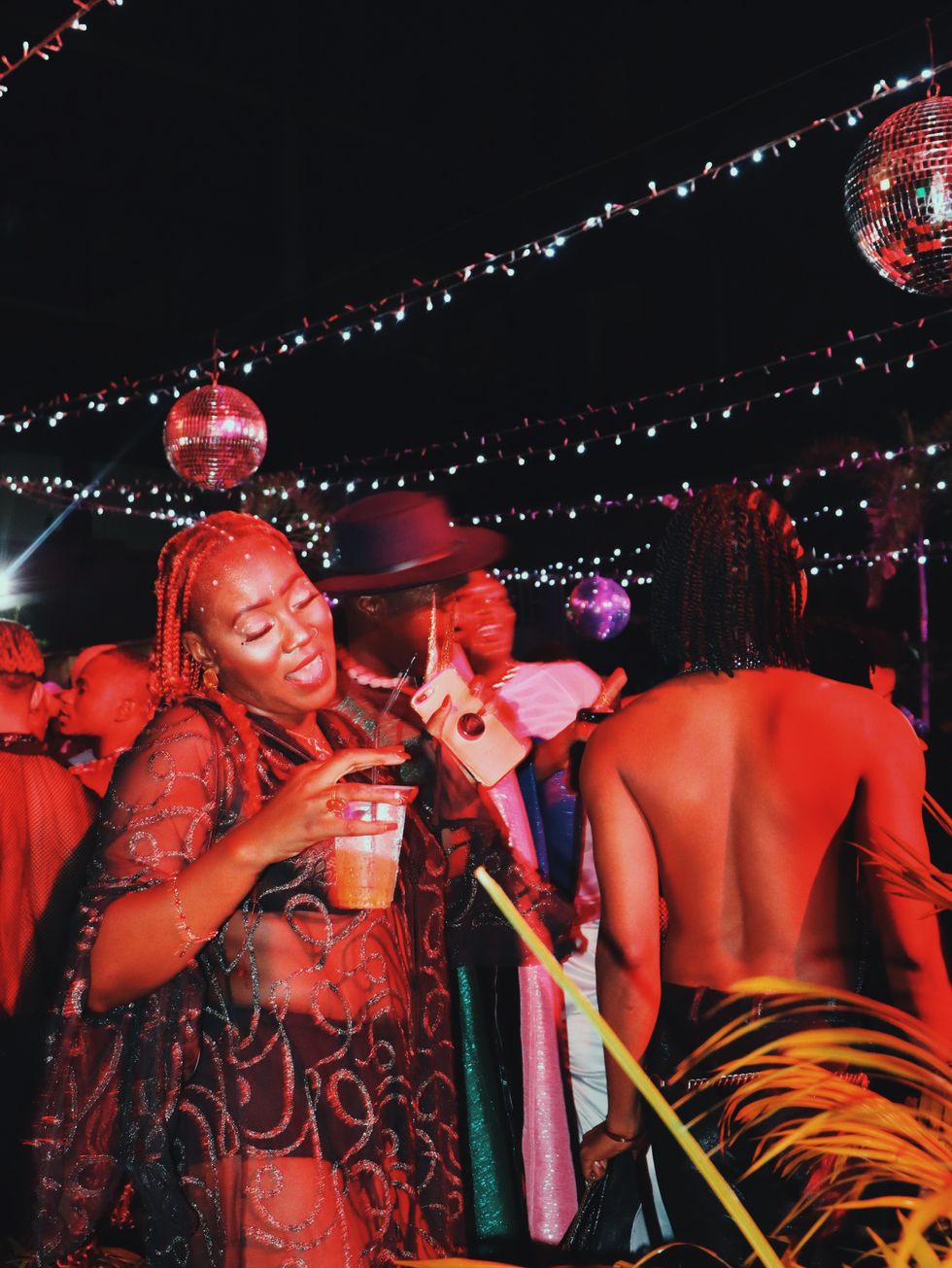 Photo By Adedamola Odetara for OkayAfrica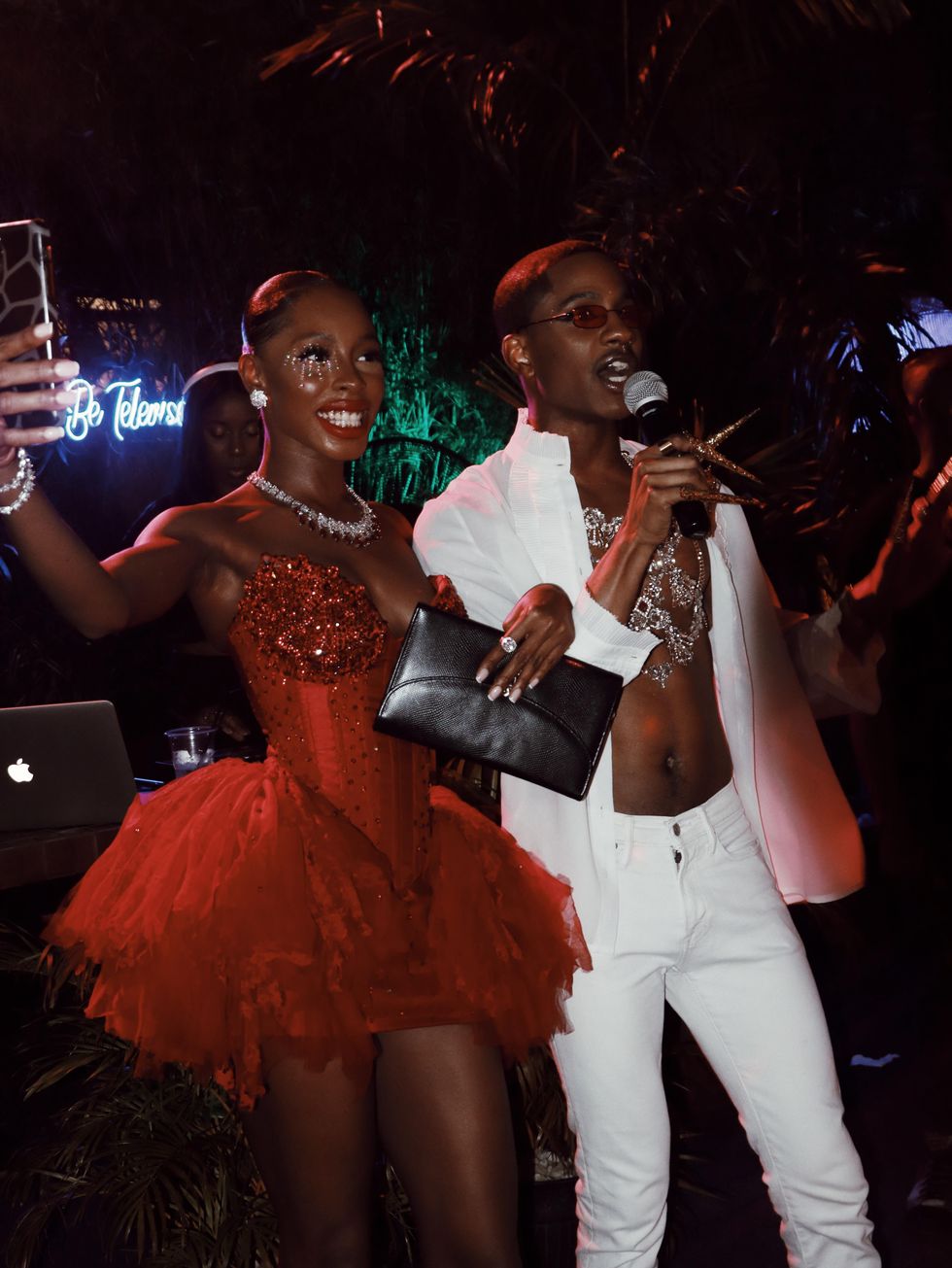 ​Dénola Grey making entrance during party with woman in orange dress.
Photo By Adedamola Odetara for OkayAfrica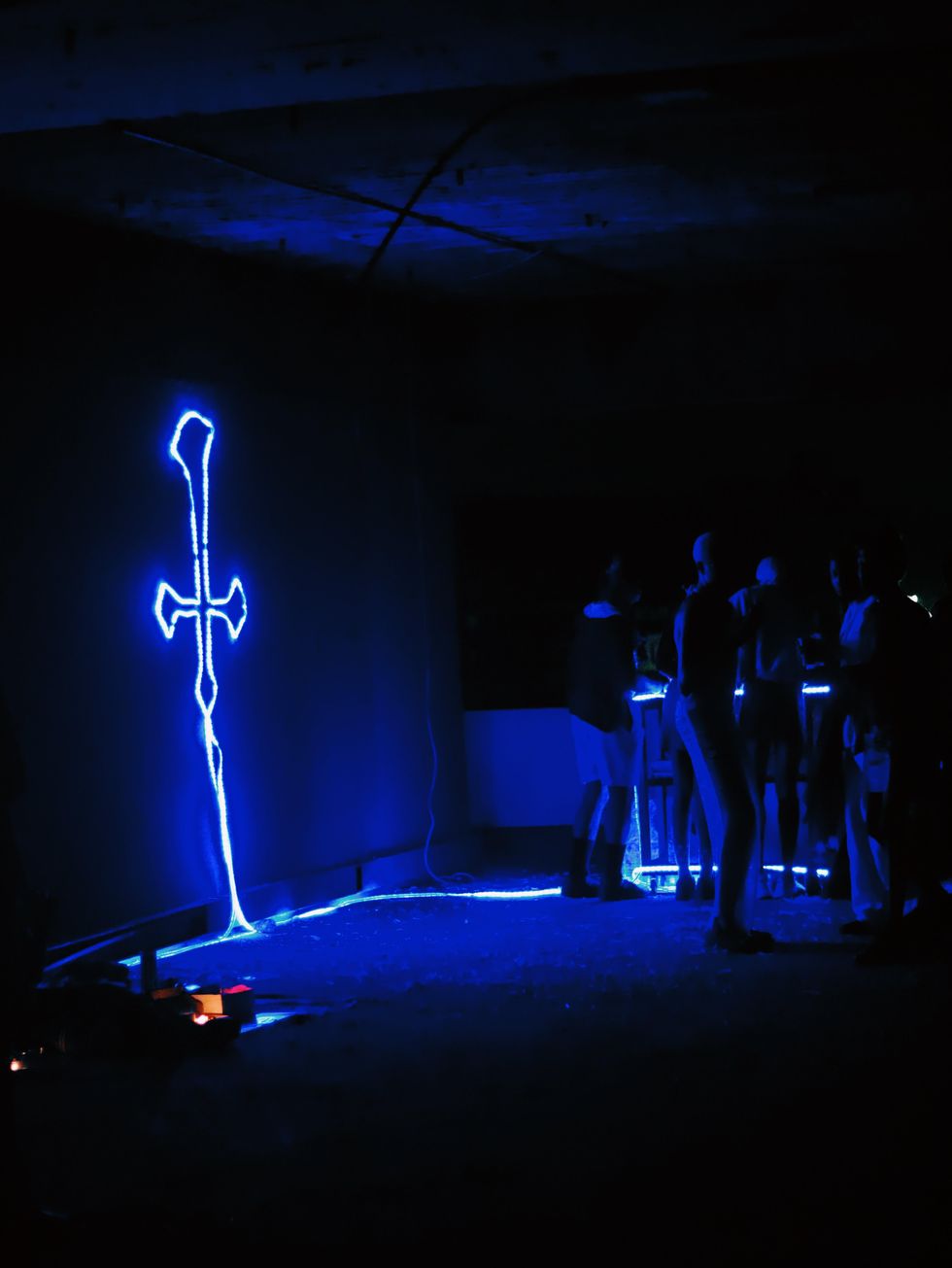 Photo By Adedamola Odetara for OkayAfrica
Fola Francis at a party.
Photo By Adedamola Odetara for OkayAfrica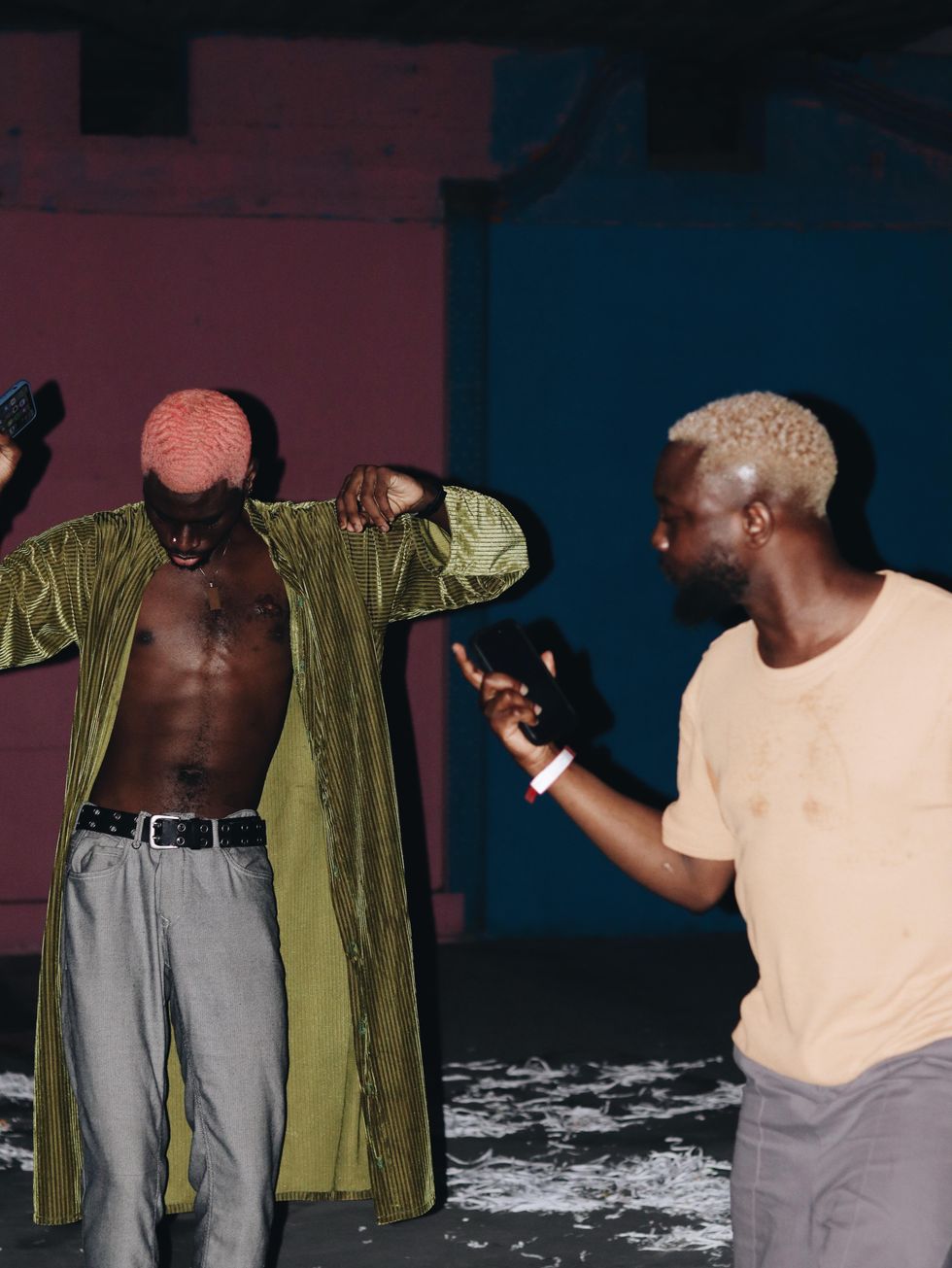 Photo By Adedamola Odetara for OkayAfrica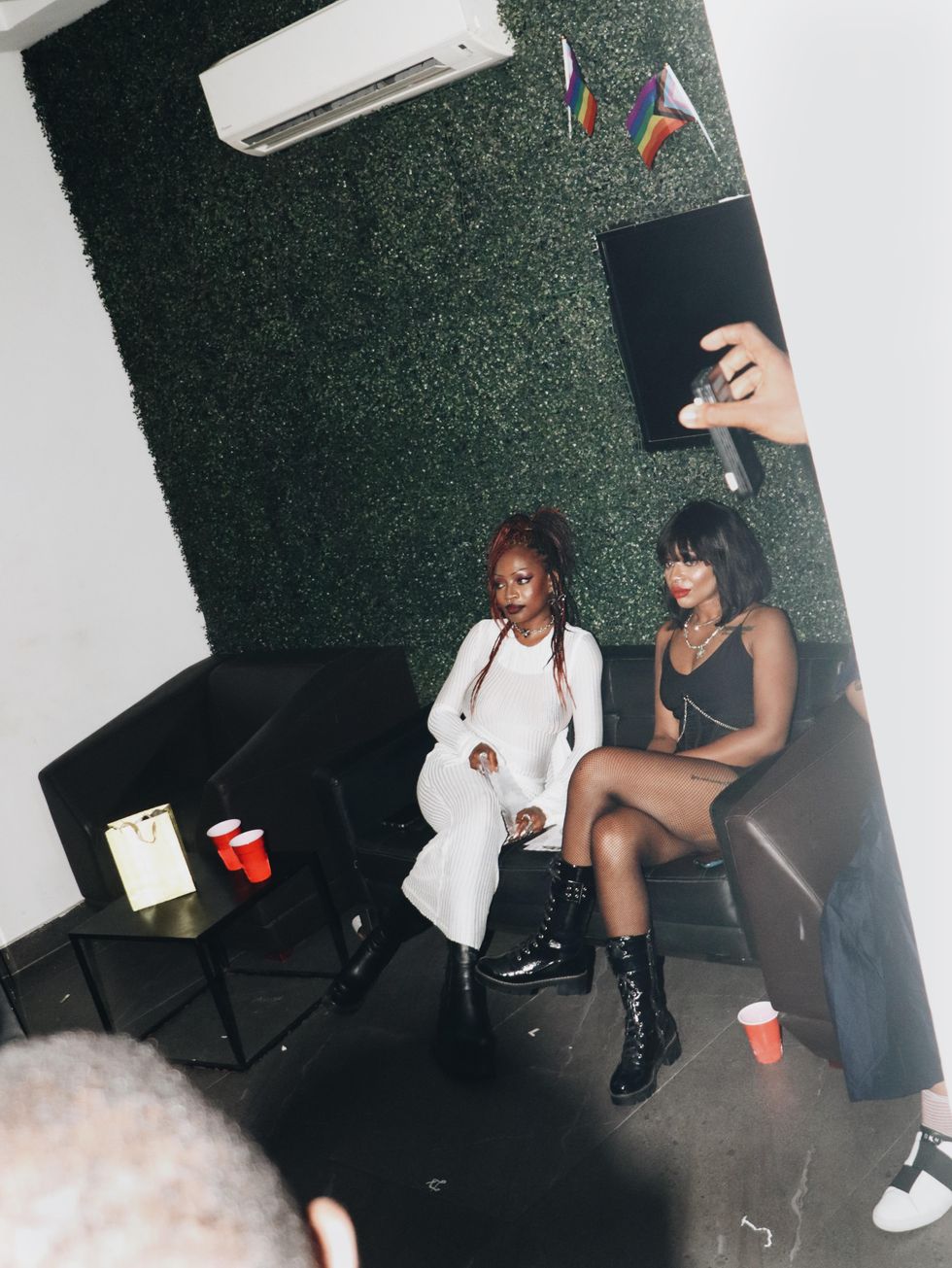 Photo By Adedamola Odetara for OkayAfrica