Mohamed Kordofani was in Beirut doing the sound design for his debut feature film when war broke out in Sudan in April this year. "I left for a week and I got stranded," he tells OkayAfrica. Now he just keeps flying from one place to another, going wherever his film, Goodbye Julia, goes. "I don't have my clothes — those are the least of my worries — or things like my hard disks," he says. It's a worrying situation for anyone to be in, least of all a history-making director who recently picked up the Freedom Prize at the Cannes Film Festival. John C. Reilly, who was head of the Un Certain Regard jury that bestowed the award, described it as recognizing a film that "honors our sacred right to freedom."
The award speaks to the very lack of freedom that currently exists in Sudan, Kordofani's home country. After decades of conflict, it's been plunged into yet another clash–this time because of fighting between the army chief and the head of the paramilitary group, causing massive loss of life and displacement of people.
"I think it would make an interesting headline if I get jailed at some point," Kordofani says. "'Winner of Freedom Prize Is Not Free Anymore,'" he imagines the story would be titled. He's joking, to be sure, but it is also a real fear he has, given that the likes of fellow Sudanese filmmaker Hajooj Kuka(Beats Of The Antonov) and other artists were arrested in 2020. Their arrests were seen at the time as a sign of the fragility of Sudan's transition to democracy following the overthrow of Omar al-Bashir. In the years following, the situation in the country has only grown more fraught.
Kordofani's film is set against the backdrop of the years preceding the 2011 referendum, when southerners chose to secede. Goodbye Julia tells the story of two women, Mona from the north, and Julia, a southerner, and how their lives are brought together by a series of lies. The film is borne of Kordofani's own understanding of the racial divide that exists between Arab and Black Africans.
He spoke to OkayAfrica about leaving engineering to become a filmmaker, changing perceptions, and what it really means to win a big award at Cannes.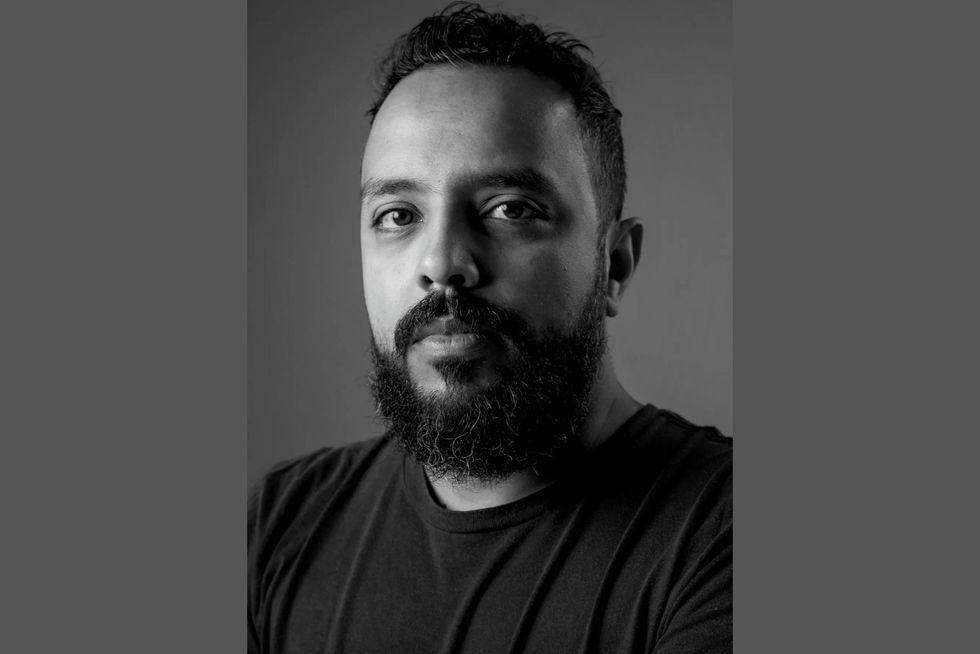 Mohamed Kordofani was an engineer before he decided to pursue a career in filmmaking.Photo courtesy of MAD Solutions.
The interview has been edited for length and clarity.
Audiences have been responding very positively to Goodbye Julia, which stands on its own as a gripping morality thriller. But it's a fictional story that is playing out against the real-world situation in Sudan. Do you feel there has been a lot of interest in what's going on there as a result?
Yes, actually the war changed how people are viewing the film. At first, I didn't like that. Like, you know, 'That's not the point, guys. There's a story here.' But then, as I kept hearing what people are saying, it kind of struck me that what the film is doing now is giving people some sort of a lens to look at Sudan, other than what they see in the media — all the smoke and the burning and destruction and stuff. People are seeing these homes with a humane eye because they get to know people who live inside the house. They are just people, just humans. So this kind of creates another layer of interest for [what's happening to] people in Sudan, once you start to know what the people are like.
Together with the documentary No Simple Way Home, this film paints a more nuanced picture of what's happening in Sudan, even if it is a fictional story.
Because Sudan is in the crosshairs between the Arabic North Africa and the African side, and, I think, what Goodbye Julia is saying is instead of celebrating this diversity, we tend to use it as something that divides us: I'm northern, you're southern, I'm Arabic, you're African. And this kind of what split the country in the end. It's still a recurrent issue in Sudan, and many other African countries, as well. You always find some sort of division, either ethnic or gender or tribal or religious, or some sort of a difference that, instead of being celebrated, is being used as something that divides us.
I read that you based the characters on different parts of yourself, or the changes you experienced as you learned more about what was going on in Sudan, and how racism had become entrenched between north and south. How did the characters come about for you?

The switch in my career had something to do with this. When I finished school and studied engineering and then became an engineer, things were always right or wrong, black and white. I was, at the time, a product of my community. I believed in social norms and conventions and traditions and culture that were typical of my community. A big part of that is very patriarchal, and some of it is also religious.
And then I started to change, for one reason or another. I moved away from engineering more into the artistic [realm]. Right now, I don't know if anything is right or wrong. I can see everything as depending on where you're looking at it from. So I don't have that hard cutting-edge difference between right and wrong; I'm always in this gray area.
I thought it would be very interesting if myself from 20 years ago sat down with myself now, and maybe invited myself from the middle, as well, when I was confused. Because I've gone through a phase where nothing made sense, and I didn't know how to navigate this part of my life. This is where Mona is. She's not sure of what she's doing but she's trying to be a better person. But she keeps falling back. So in a way it's me from different parts of my life, and other people around me. It's a mixture, but all still very relevant characters in our society.
What does winning the Freedom Prize mean to you personally?
It's a great honor to win a prize at Cannes. It was, unexpectedly, a push to the morale of the Sudanese people around the world because they just wanted to just hear good news about Sudan. Something that's not in the news these days. I received so many letters and messages saying thank you for being the only good news we hear about Sudan now. So in that sense, it felt really good to win a prize. It's also a good award for the cast and the crew. It's not easy making a film in Sudan. And for me, I wasn't quite sure if I was doing the right thing by quitting aviation, which I did for 16/17 years, and then just jumped in to make films. But if you win in Cannes, then it tells you, maybe it was the right choice.