Image by Ofoe Amegavie.
This Stunning Photo Series Re-imagines What Cities Could Look Like in the Future
As Accra undergoes massive urbanization, buildings 'in limbo' are providing an alternative space for creatives and the youth.
Unfinished buildings are commonplace in Accra, Ghana, a city whose landscape is changing every single day. High-rise structures and concrete worlds are overtaking traditional neighborhoods and leaving urban spaces in a state of "limbo"⁠—the future of the city fossilized within the fragments of its past. One of these many unfinished buildings is an estate in the neighborhood of East Legon, and is now the site of a provocative art exhibition, the first of many that will be showcased in unfinished properties across Accra.

---
Dominique Petit-Frère and Emil Grip are the co-founders of LIMBO ACCRA, an art platform that is dedicated to re-imagining public spaces in Accra. The maiden exhibition, an art installation within an incomplete estate in East Legon, contains several rooms which have each been uniquely set up through the different perspectives of local artists, designers and cultural critics. Petit-Frère worked with the likes of Serge Attukwei Clottey, David Alabo, Patrick Tagoe-Turkson and Adjoa Armah, among other local talent.
Speaking about her recent exhibition, Petit-Frére says that she wanted it to encourage creatives and the youth in Accra to imagine what future cities can look like. She says, "We see the changes everyday, luxury shopping malls and concrete apartment blocks replacing older, more traditional neighborhoods throughout Accra. Yet many of us do not often stop and ask ourselves what this means and what we are losing in the process of modernization." Petit-Frère asks even more pointedly, "What happens when we do not have the power to create our own spaces through our own aesthetics? What happens when our city does not belong to us?"
Describing what her ultimate hope is for various spaces "in limbo", Petit-Frère says that, "We often find ourselves playing with this imagination of driving through the city of Accra and seeing a sparse set of uncompleted concrete structures occupied by dense botanica and activated through a series of creative-cultural programming. She adds that, "We want to change the narrative from being unused/unwanted sites to hubs for innovation and coexistence."
View the stunning photo series below:
Image by Ofoe Amegavie.
Image by Ofoe Amegavie.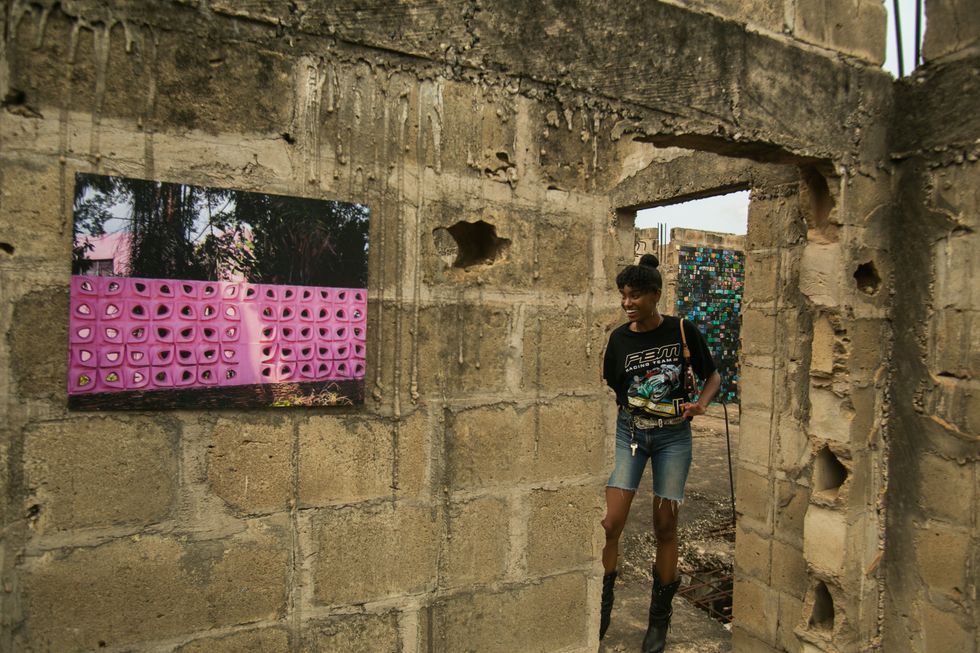 Image by Ofoe Amegavie.
Image by Anthony Comber.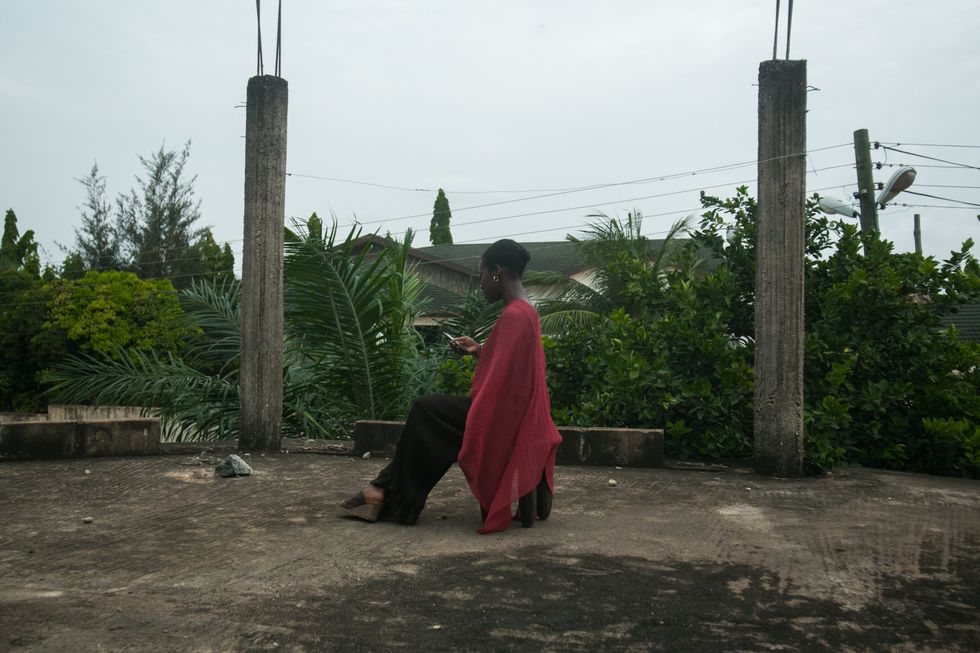 Image by Ofoe Amegavie.
Image by Anthony Comber.
Image by Emil Grip.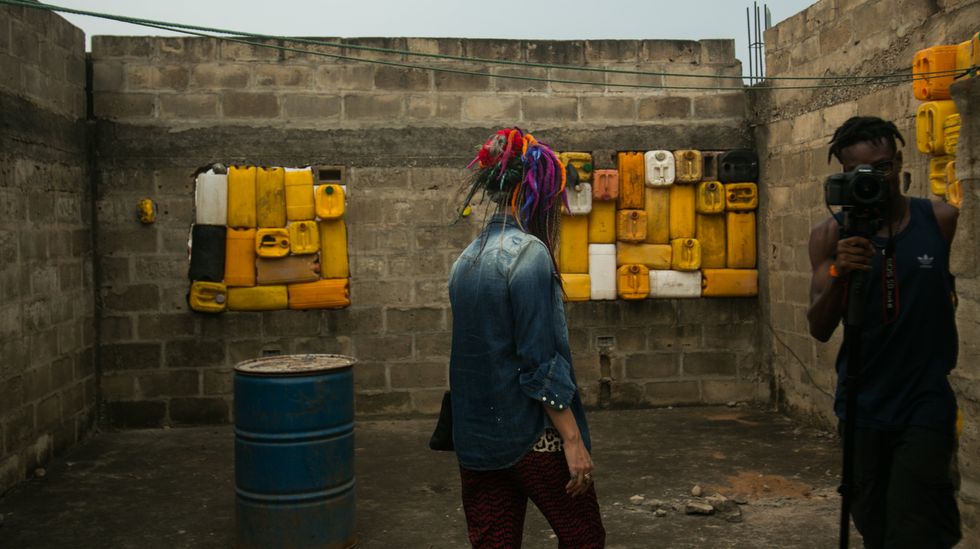 Image by Ofoe Amegavie.
Image by Anthony Comber.
Image by Ofoe Amegavie.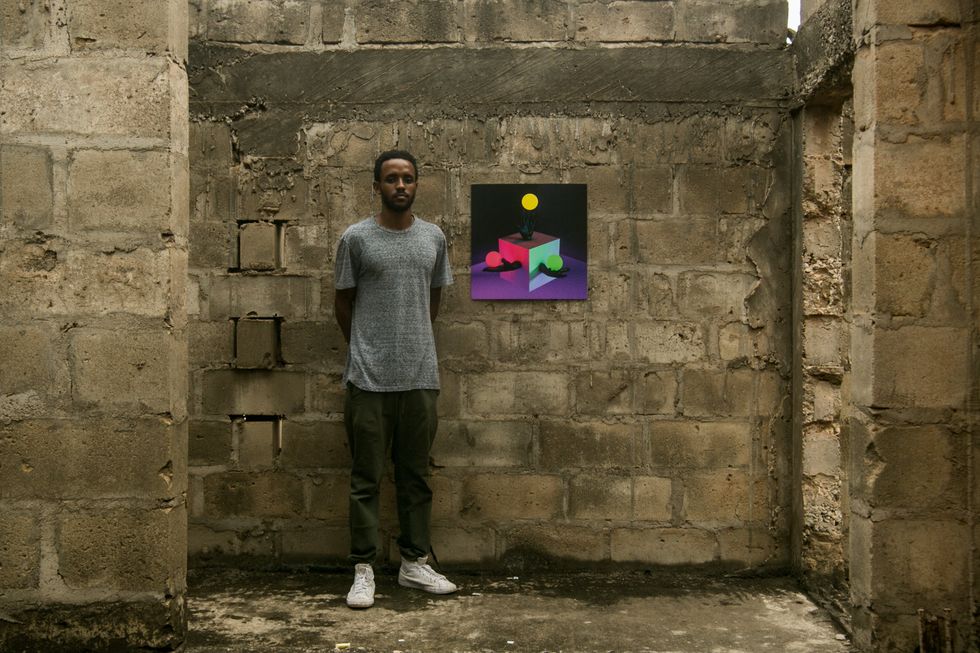 Image by Ofoe Amegavie.