Rema has blazed the trail and has invented new forms of successes for the Afrobeats genre in 2023. This year alone, the 23-year-old became the first Nigerian artist to win the inaugural Best Afrobeats Award at the MTV Video Music Awards. "Calm Down," a single the artist put out last year got a new edition when global star Selena Gomez breathed new air into it. It reached a billion streams on Spotify, becoming the first African artist-led song to do that.

It's understandable that on his newly released RAVAGE EP, Rema has decided to take stock of his wins. For anyone who's had such unimaginable feats in the last year, there's every right to be proud and boast. But compared to his early years, where he would go on a spree of anguish on Twitter to unclog his mind, he's taken a humble approach at celebration.
Rema has repurposed that into fuel for a new drop. We see a first-time link up with beatsmith P.priime, Rema shedding away a bit of the artist that populated Rave and Roses and his lyrical dexterity reaching new heights. In simple words, Rema is reckless on RAVAGE.
Dig in to find what our takeaways are from the EP.
1. There's an unrestrained outpour of anger from Rema
Compared to the overload of smooth, melodic songs that piled up Rave and Roses, Rema shifts gears on RAVAGE. The beats have doubled in pace, well-amped up to match up to the relentless and swift nature with which Rema runs through his verses. DND begins with "Mo tun ti de lati dagboru'' loosely translated to mean: "I'm back again to wreak havoc."
Most of what Rema tries to achieve is to stamp his place in the new Afrobeats order. Before now, there has been repeated social commentary and banter debating if Rema is worthy of a top three place and who he would replace. There has also been a side of social media that feels the clamour for a top three place (for Rema) is only down to the feats of "Calm Down." It seems his exploits have been questioned and his place, debatable.
If he's taken a humble approach to celebration online, he deviates from doing that on his new drop. Even more, he incorporates the shades from social media into the music. He speaks about people downplaying his wins on "DND", boasts about making more money than some peers on "Smooth Criminal" and forecasts about trumping everybody on "Troublemaker." It's all a cohesive glue of ego, pride and boastfulness.
2. P.priime and London's notable contributions
It's not only Rema's that take center stage on the new EP. He's been kitted up with beats that bring out a dynamic range we often don't see Rema exhibit. Against the abundance of melodic production that elicited a mostly calm and sweet Rema on Rave and Roses, he's propelled by some explosive and sometimes shapeshifting production this time around.
A bit of this was witnessed on Mavins' "Won Da Mo," where Rema was given a free rein to roam, spilling, shedding, running through with words that became an anthem in December. Andre Vibez, who produced that song, alluded to Rema providing some creative direction for the beat, fusing metal beat elements into the beat structure. Some of the production on RAVAGE are this way as well. A genre blur, as none of the songs can be boxed into the classification of an Afrobeats song we've been accustomed to.
The P.priime and LONDON-produced "Don't Leave" is cut from the fabric of Hyperpop with its melange of light-toned melodies, dramatic synths, brief beat switches and cartoonish effects, allowing Rema the freedom to creatively express.
3. Rema comfortably sings in Yoruba
With Lagos being the hub of Nigerian music, much of the music coming out of the city contains a bit of the native Yoruba language, the local language spoken across south-western Nigeria states. However people who are not natives or didn't grow up in these states may find it challenging adapting.
But just like how Rema has gotten more comfortable with dancing, he seems to be taking some classes in perfecting his Yoruba language. He kickstarted the heavy-hitting "DND '' on a fiery note, his introductory nine words being in Yoruba and on "Smooth Criminal," he choruses some lines purely in the language like he's adept in it.
Although the tone of his delivery in some lines gives away that he's still nascent to it, Rema is finding ways to reimagine his words and become more relatable to this audience, a section he doesn't have much of a big support. "Smooth Criminal" in its texture and beat structure is fitted for the mainland street part, and it won't be a surprise if Rema made the song picturing a legwork dance accompanying it.
Just like how he sang in Spanish on Feid's "Bulaba," Rema is trying to draw more audiences to himself.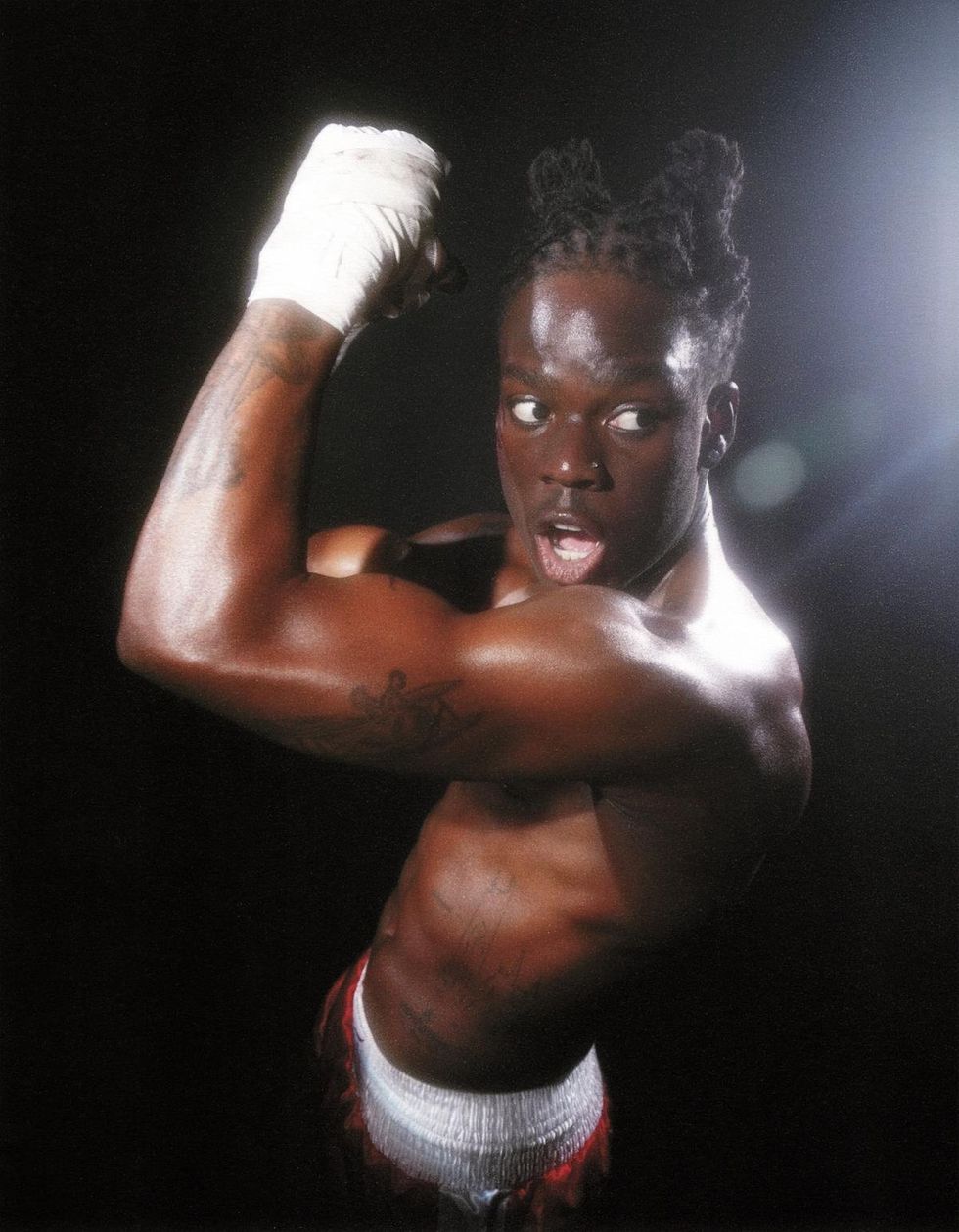 Rema.
4. His visual storytelling takes center stage
In the early years of Rema's career, there existed a clear, distinct focal point of branding that was well-tailored to the music. A Gen-Z appeal coated him. And that also seeped into his messaging, fashion choices and the way he was presented to the world. That continues to evolve every year and it was also a pivotal way Rema captured hearts readyingthe release of the EP.
To make sure message of the EP's title, RAVAGE, came through, most of Rema's gestures in the rollout videos pointed towards a terribly disturbed human, pouring out his emotions in a wildly destructive manner. All except "Troublemaker," which was the softest, most relaxed song on the tape.
As he revealed in his discourse with Swizz Beatz, Rema would continue to utilize art and its effective representation to not only pass his message across but also as a way to deepen the artist-fan connection, heightening expectation and leveraging on that to convert strayaways to faithfuls in his release cycle.
5. Rema's abilities are boundless
Through this EP, Rema may have just given a sneak peek of what his next step in his evolution would look like. As previously said, some of the tracks on RAVAGE bear fewer strands of Afrobeats DNA. This is understandable as the widespread distribution of "Calm Down" introduced Rema to cities like India, Mexico, Colombia—places which only know Rema on a surface level and many would expect him to figure out ways to build upon those entries there.
In retrospect, "Calm Down" as well isn't cut directly from the fabric of Afrobeats. It isn't envisioned as what a modern Afrobeats or Afropop record would sound like. At best, it can be described as an Afro-fusion record. And that is the bucket where most tracks from RAVAGE would fall into. Borrowing from other genres and pipelining elements into his dynamic sound base. It is the reason the beat mix is rich, compact and furnished with timely production flourishes that constantly catch the ear.
Of course, one would expect this to happen given the rate at which Rema has been called upon to guest on records by artists from other cultures. This year alone, he's been the shining light on records with Colombian artist, Feid, rapidly rising global star, Ice Spice, and UK grime act, Stormzy. Coupled with 2023 being his busiest year, traversing the globe—playing sets at multiple festivals, connecting with fans in India where he sold out a 3-day show and performing at an award event in Saudi Arabia—RAVAGE EP is only a forecast of his expanding potential. With this, it's only right for Rema to look inward and stake claim he's the most talented act in the game right now.