Fashion is arguably one of the longest serving industries in the world. No matter how far you go back in history, you are sure to discover the trade of clothes, shoes or accessories. Modern day concerns of fashion are linked with its sustainable practices. Consumers are more conscious of the environmental impact the fashion industry has and are seeking more sustainable brands.
Environmental sustainability is an imperative issue that the world should tackle collectively. In the fashion industry, sustainability has been closely associated with practices aiming to achieve a carbon-neutral sector based on equality, social justice, animal welfare, and ecological integrity. This is beyond textiles and products as it incorporates the whole product life cycle—addressing how the clothes are made, consumed and disposed.
Traditionally, Africa has a good track record of sustainability with numerous brands utilizing environmentally friendly materials in clothes production such as natural fibers, raffia, silk, and cotton. African textiles like Bogolanfini from Mali and Kente from Ghana are examples of eco-friendly methods in African fashion production as they are made from eco-friendly dyes.
The African fashion ecosystem creates value for numerous players in the sector as designers support local artisanal talent and craftsmanship. Across the continent, brands such as Ayissi, MaXhosa, and Nkwo have led the movement of sustainable fashion.
A new wave of Zimbabwean designers are catering to the need for sustainability in fashion as they are creating products from
upcycled materials.
Brands such as Zuvva, Zimbabwean Sunshine, Rozebowl and more have sparked a movement of green fashion in the country. Events such as the
Skeyi and Strobo Fabrik Party
are one of the platforms that celebrate this community, with local brands showing their work on the runway.
Learn about these brands and more in the list below.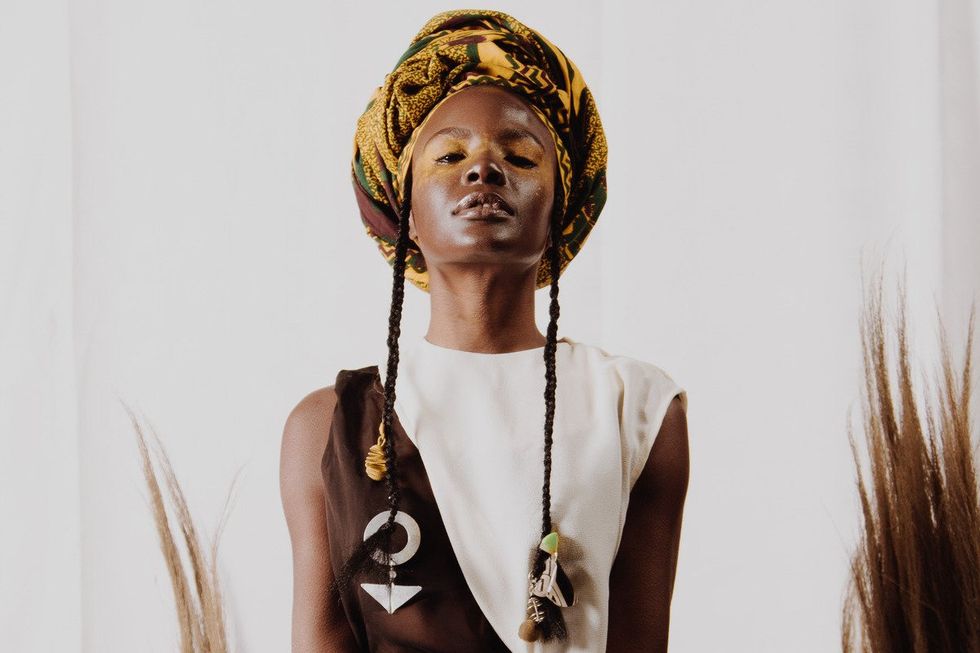 Photo Credit: Bakhar
Bakhar is a high-end brand that is built for the individual that thrives on authenticity and style with an edge. Since its launch in April 2016 by Yolanda Ngwenya, Bakhar has had some very notable achievements. Some of the showcases include: The Durban Fashion Fair, a Bakhar gown showcasing in New York, Miss Tourism Zimbabwe and Ibumba Festival.
Part of the Bakhar's current production method includes hand painting and natural dying, working with fabrics that uses less water like recycled denim, using offcuts to make looks, upcycling and using environmentally friendly packaging methods.
Bakhar is currently working on a collection that incorporates the sustainable production methods of African tribes with the aim of highlighting the rich culture and heritage of Africans.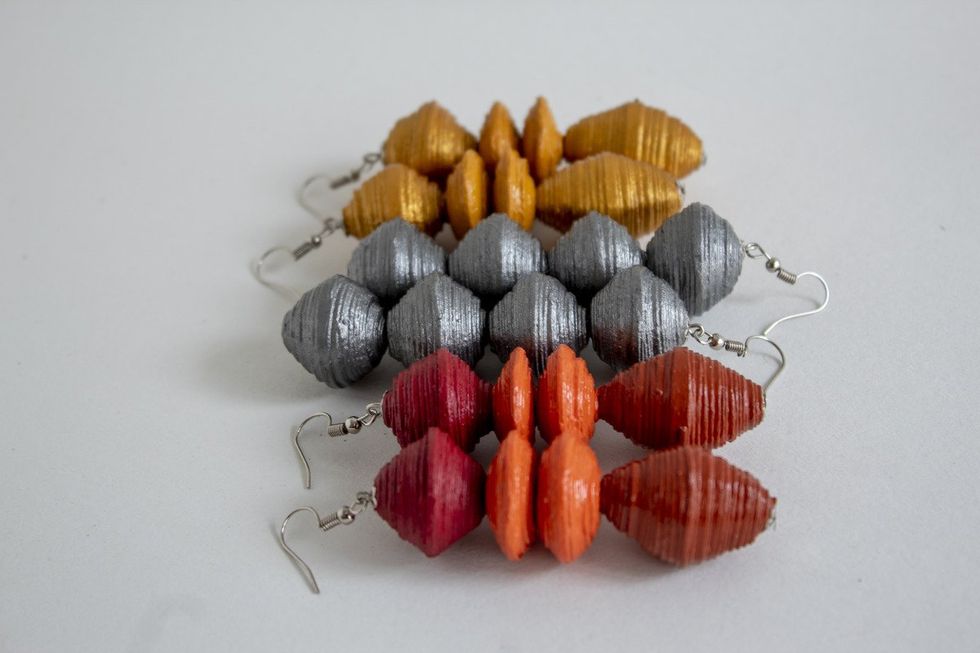 Credit: Paper Pieces
In 2016, Rungano Nyamayedenga, who holds a BSc in Gender Studies, learnt the skill of hand making paper beads from her aunt. In 2018, she began her journey of applying this skill to establish a sustainable jewelry brand called Paper Pieces, which upcycles paper to create different shapes of beads which are used to design earrings and necklaces.

With the fashion revolution moving towards sustainability, the paper used is sourced from local hairdressers to show them how they can be part of an eco-conscious ecosystem where they learn how to creatively manage waste which is turned into jewelry, carefully crafted for anyone who appreciates locally handmade products and wants to express themselves through color.
Each piece is packaged in drawstring bags made from leftover pieces of fabric collected from a Zimbabwean cotton printing company that shut down in 2011.
Credit: PatCh Maokoe Zimbabwe
The inception of PatCh Maokoe Zimbabwe was in 2014 when Chido Kaseke, its founder and creative director, birthed the idea from her love for creating using her hands, making the most out of what would seem to be nothing.
This turned into a sustainable slow fashion enterprise that produces handcrafted handbags using biodegradable hessian fibre. Over the years since 2014, Kaseke nurtured her passion and self-taught herself the handbag making skills she has acquired and imparted to her full time female employees, who are beneficiaries of their in-house skills training programme at PatCh Maokoe Zimbabwe.
PatCh Maokoe uses little to no electricity during the production process as everything is made by hand. The brand's supply chain is also 100% localized, creating fully Zimbabwean made products. PatCh has received nominations for Best Accessory Designer of the year award in Zimbabwe, showcased at international trade fairs and is still growing with a vision to become a global slow fashion handbag brand representing Zimbabwe and carried by diverse women from around the world.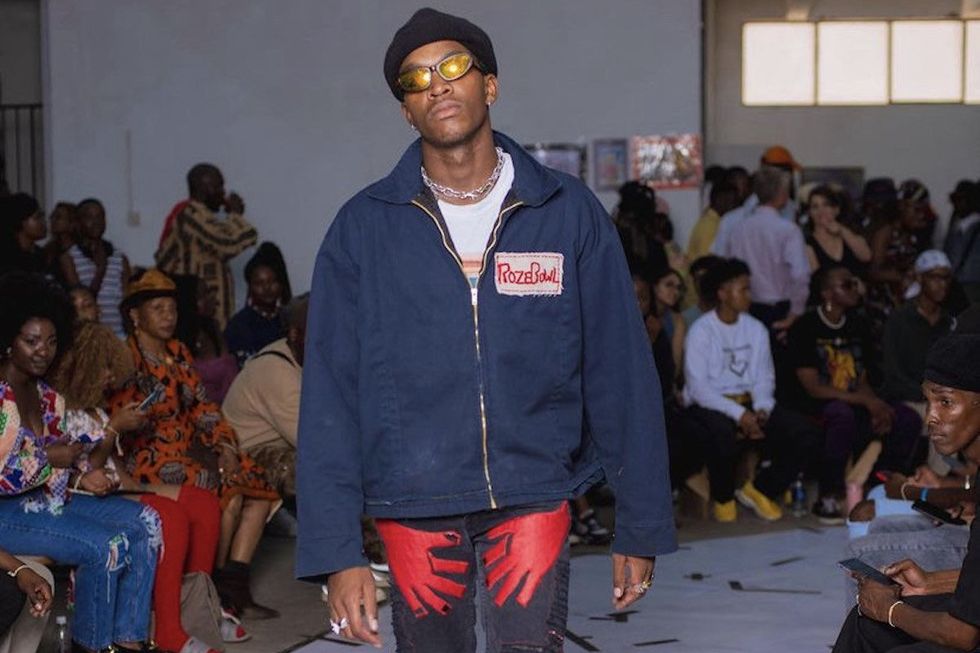 Credit: Rozebowl
Rozebowl started off as a side hustle for Albutler Chivige and Jackson Chifamba; the two creatives both saw the gap in the market for customized denim jeans. Inspired by American designer Murda Bravado of Who Decides War, and the way he shared his faith through his art, they sought out to create stylish pieces from upcycled materials.
The pair have gone on to exhibit Rozebowl at the Skeyi and Strobo Fabrik Party, and are one of the brands leading the new wave of Zimbabwean fashion.
Zuvva
Joyce Nyagmbo Chimanye entered the fashion space in 1991 as an intern in a factory called Coh Coh/Taig in Harare, Zimbabwe. Chimanye currently sits on the boards of the National Gallery of Zimbabwe and the Fashion Council of Zimbabwe (FCoZ). In 2004, she established Zuvva, a lifestyle brand, which covers areas of apparel, jewelry , leather product design, and manufacturing retail.
The fabric composition is natural fibres consisting of mainly 100% Zimbabwean cotton coupled with imported linens, denim and silks. Zuvva works mainly with a monochromatic color palette, and has had the opportunity to showcase on runways and showrooms in several countries including, South Africa, Mozambique, Angola, Nigeria, Burkina Faso, Switzerland, Australia, and USA.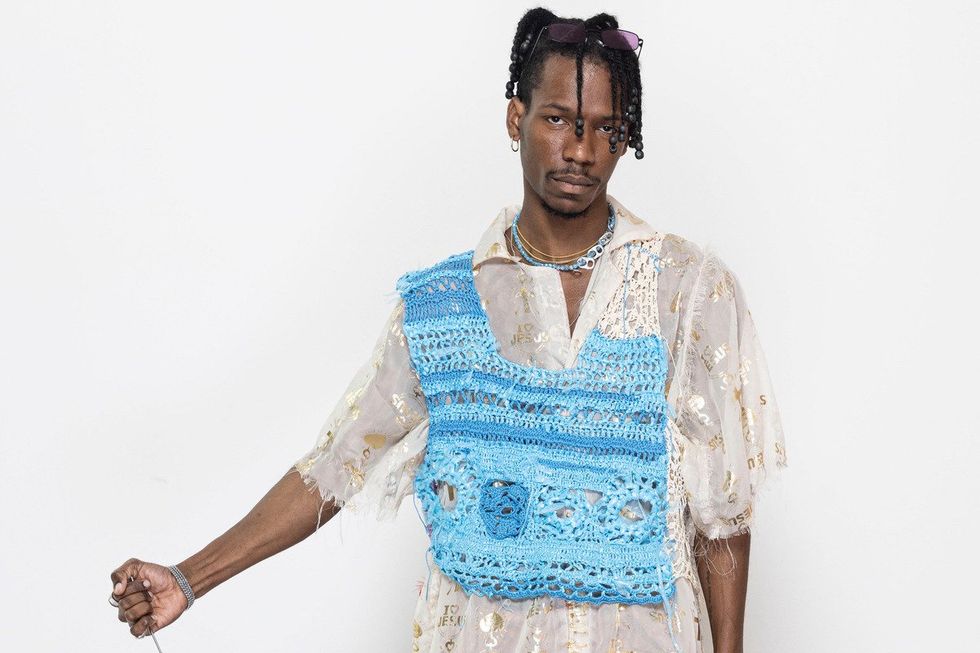 Credit: Zimbabwean Sunshine
The brainchild of Michelle Craig, Zimbabwean Sunshine is a brand dedicated and focused on following traditions of using art, skill and craft to tell stories of Zimbabwe and its people. Craig studied fashion design in the Netherlands and stuck to her heritage when crafting her brand.
"I decided to create a brand for Zimbabaweans to proudly wear their country and its narratives on their sleeves," shared Michelle Craig when discussing the inspiration behind starting her brand. Zimbabwean Sunshine upcycles textiles into new and enticing artworks that inspires its customers to look good whilst maintaining sustainable fashion practices.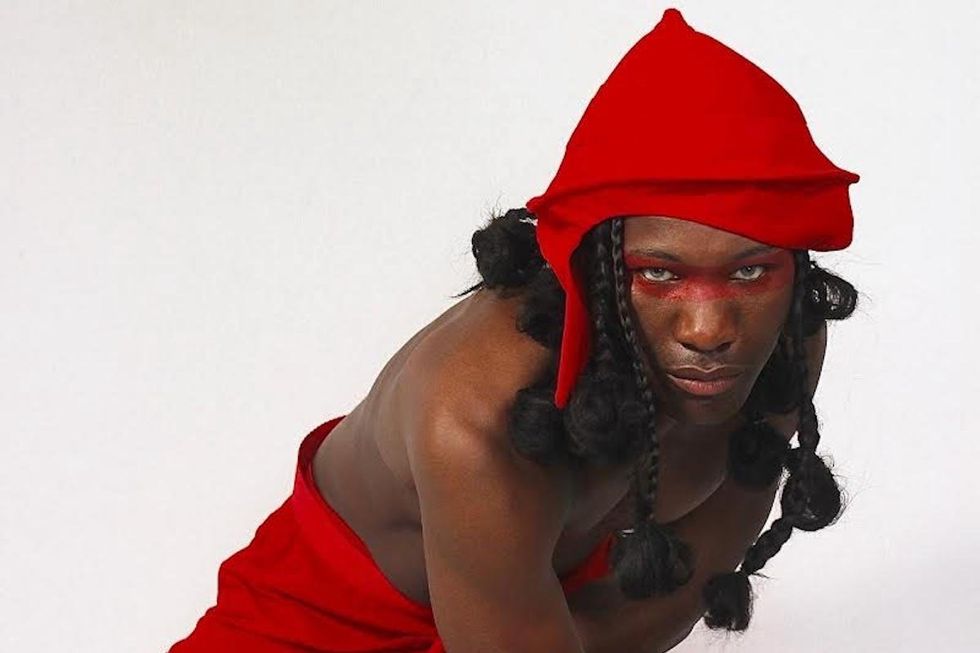 Photo Credit: J-Sabelo
J-Sabelo was born as a platform where Jana Mhlaba expressed her creativity and visual creations whilst studying Fashion Design in Berlin. Her designs are largely inspired by traditional Ndebele symbolism as well as organic forms in the context of streetwear.
She translated her ideas to fabric and was part of numerous collaborations including a sustainability-focused project with the startup Wearex aimed at reimagining up-cycled clothing for a broader market .
Jana is heavily invested in upcycling as she shared that she aims to change the mindset of "throw away culture" when it comes to clothes.
Photo Credit: Char Designz
Charmaine Nziradzemhuka is the face behind Char Designz, a brand that specializes in individuality and self-expression through sustainability. Having studied fashion at Savannah College of Art and Design in Atlanta, Georgia, USA, Nziradzemhuka's passion is to empower young girls to follow their dreams.
Char Designz focuses on customization: allowing customers to personalize garments to their own style. The brand has also adopted a repurposing feature which allows users to create new trendy designs from clothes that are already in their wardrobe.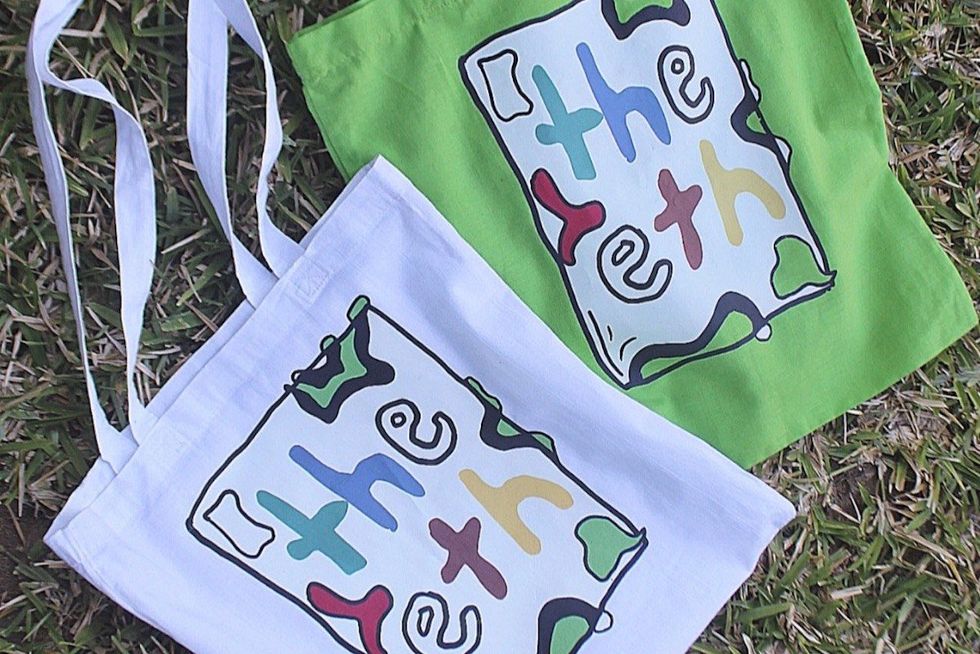 Photo Credit: ETH
ETH introduced the Earth bag (Ebeg) on World Environment Day in June 2022, a tote bag campaign targeted at reducing plastic pollution. Much of retail consumption in Zimbabwe is still packaged in plastic bags, and the creation of Ebeg identified a way to make shopping more sustainable through fashion.
When addressing the need for sustainable practices, ETH founder Ngaatendwe Mapako stated that "the biggest threat to our planet is thinking that someone else will solve the pollution issue." Ngaatendwe is committed to climate action as ETH has been a relevant voice in communicating the importance of a sustainable lifestyle.