Video
Afrobeats At SXSW: Ice Prince, Sarkodie & R2bees In Conversation [Okayafrica TV]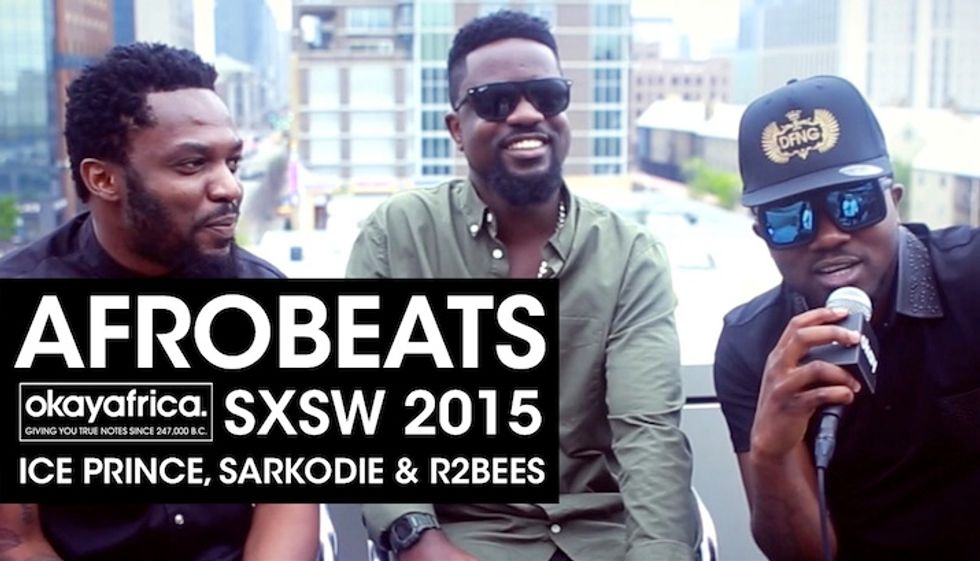 Ice Prince, Sarkodie and R2Bees speak to Okayafrica TV at SXSW 2015.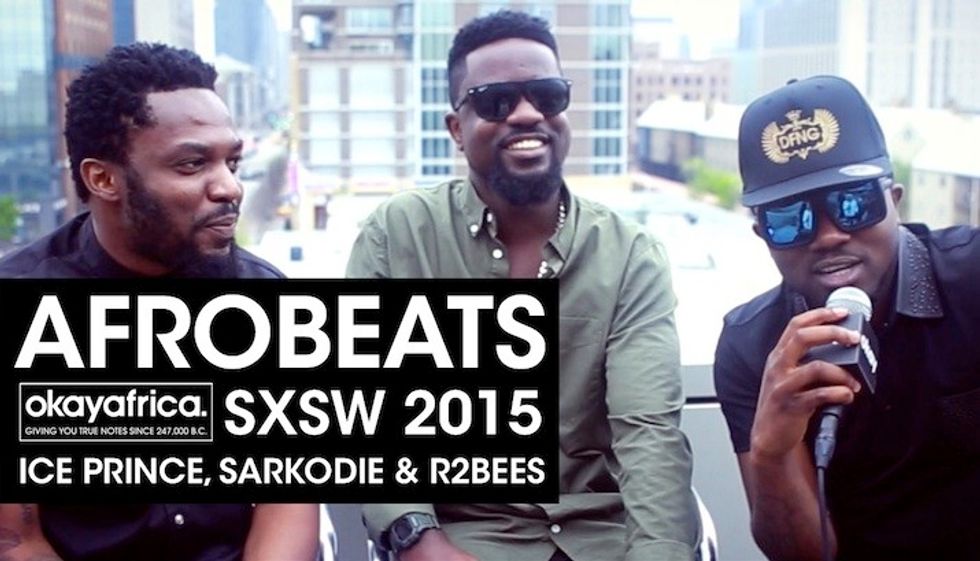 ---
Last month Okayafrica went down to Texas for SXSW 2015, where some of afrobeats' biggest stars were in attendance. The first ever Sounds From Africa official showcase, Winnie K Mgmt, and Coyah Productions) turned Austin's 6th Street into a hot and sweaty West African nightclub, with Nigeria's Ice Prince, Davido, Emma Nyra, DJ Spinall, Ghanaian heavyweights Sarkodie, Samini, R2bees, and Côte d'Ivoire's Serge Beynaud all in the building (produced by Rickie Davies PR). Earlier that day we caught up with Ice Prince, Sarkodie and the R2bees cousins (Faisal "Paedae da Parlem" Hakeem and Rashid Mugeez) for a round of rapid-fire questions. Which of their songs is best to do "it" to? Kanye vs. Kendrick? Femi or Seun? Beyonce or Rihanna? What's the biggest song back home right now? The answers to these and more in the latest episode of Okayafrica TV below.
Special thanks to Rickie Davies.