Art
Feb. 14, 2020 05:07PM EST
Sajjad's artwork for "Pull Up" from Burna Boy's African Giant. Courtesy of the artist.
We sit down with the artist to talk about the art behind African Giant and his use of currency to creates collages that tell ambitious stories.
"Currency is something that for the most part doesn't exist," Sajjad tells me over a crackling phone line. It would have been hard to hear him if he didn't speak firmly. "It's all about trust. We trust that a bill is worth a certain value. That's what makes it real. It's an interesting duality play on something that's real but at the same time isn't."
This philosophy is what informs Sajjad's art. Using currency, the artist creates collages that tell ambitious stories about unifying countries. In 2019, he created the artwork for one of the best and most important albums to come out of the modern Nigerian—and African—music scene, Burna Boy's Grammy-nominated African Giant.
Sajjad got the idea to start using currency as an artistic medium in 2016, when stopping at a New York City bodega—"these little convenience stores on every corner that sell everything!"—where he saw that they had put up dollar bills on the wall from the first few people who had bought things there. It was at that moment something in him clicked and he realized how many powerful stories physical bills could tell and represent. Inspired by this, Sajjad began a journey of using currency and other mundane everyday objects to create art that tells a bigger story.
We sat down with the artist to talk about designing the album art of Burna Boy's African Giant, the power of currency and what the future holds for him.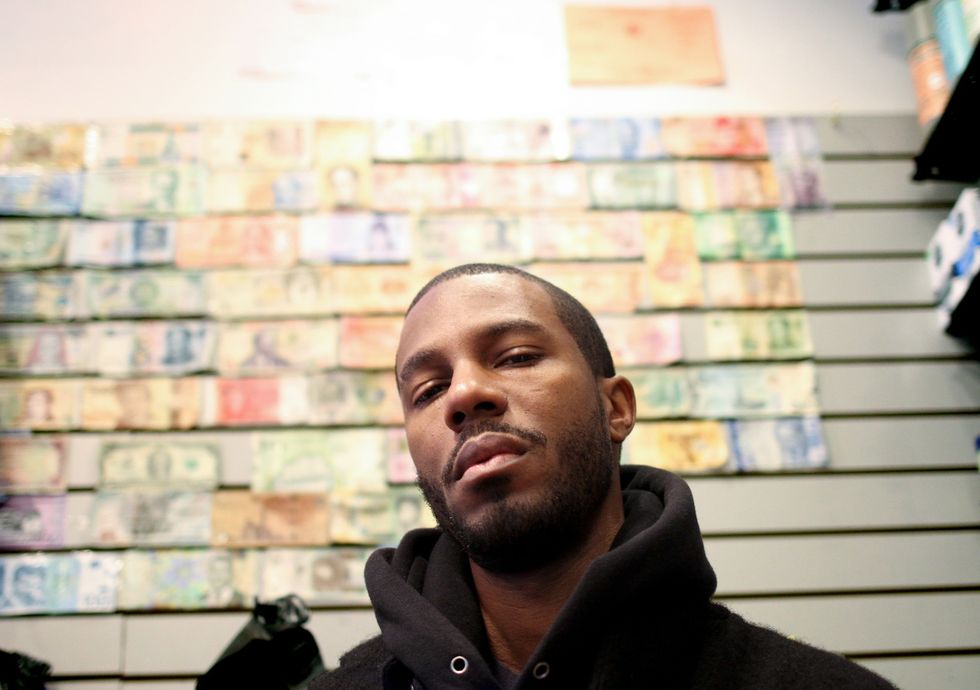 Sajjad. Photo: Dan Solomito