Audio
Mar. 26, 2013 03:38PM EST
Singer Beldina Malaika is an exciting talent from Kenya via Sweden. Watch her attention-grabbing new video 'What Can I Say' and her covers of Rihanna and Robyn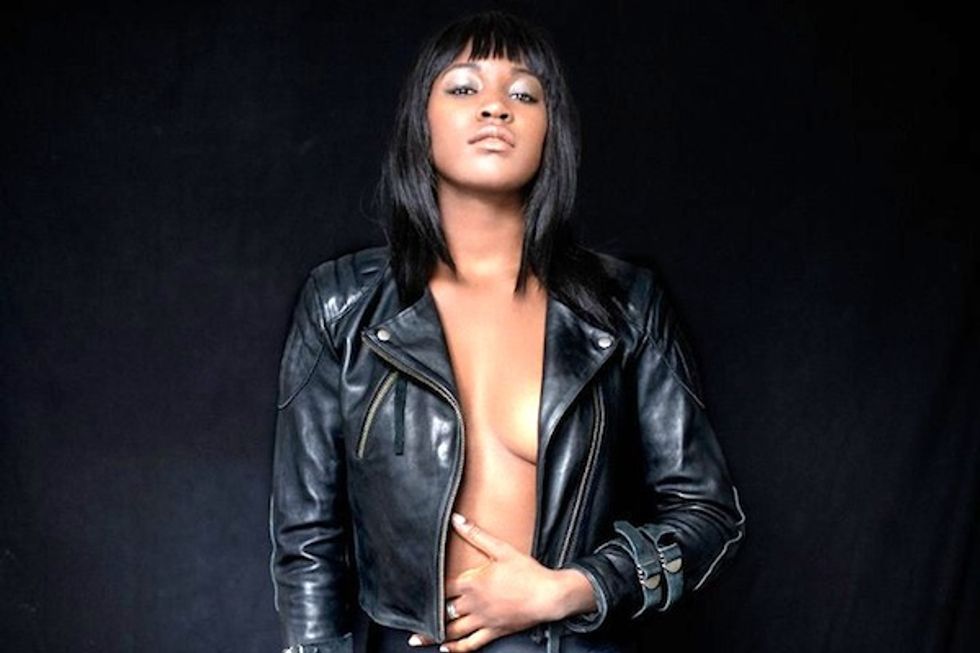 If you keep an eye on hot young designers, you may recognize Beldina Malaika as one of the many beautiful Gold Coast Trading models. Although her good looks and legs for days give her great model credentials, Beldina is actually a singer with a supple soprano and an ear for pop. About a year ago she created five 'Coverstories', her reinterpretations of much-loved pop tracks by Robyn, Kylie Minogue, Katy Perry and Adele. Her mash up of Rihanna's 'We Found Love' with that infectious Dauwd track 'Ikopol' fixed Beldina as one to watch. In 2011 she released her debut EP Best Kept Secret (2011), laid her deftly autotuned vocals over a glitchy track for the single 'Here We Go', and featured on Childish Gambino's track 'Not Going Back'.
She spent the last year on the grind in the studio in LA, and a few days ago released some of the fruits of her labour. 'What Can I Say' is the first single off her debut album, which is set to drop sometime this year. Complaints that the video for her last single 'wasn't sexy or flirtatious enough' (which she addressed on her blog) will find no ground here: the video opens with Beldina on a highway in her thong and bra. She's clearly back and in fine form. Although the track doesn't showcase her vocals as well as some of her earlier music, 'What Can I Say' promises pop hits in the works.
Here's the video + one of those brilliant 'Coverstories' + the first single 'Here We Go'. Follow her on twitter for updates:
[embed width="620"][/embed]
Beldina x Rihanna's 'We Found Love' x Dauwd's 'Ikopol'
[embed width="620"][/embed]
Beldina 'Here We Go'
[embed width="620"][/embed]
Keep reading...
Show less