Featured
Dec. 02, 2011 11:37AM EST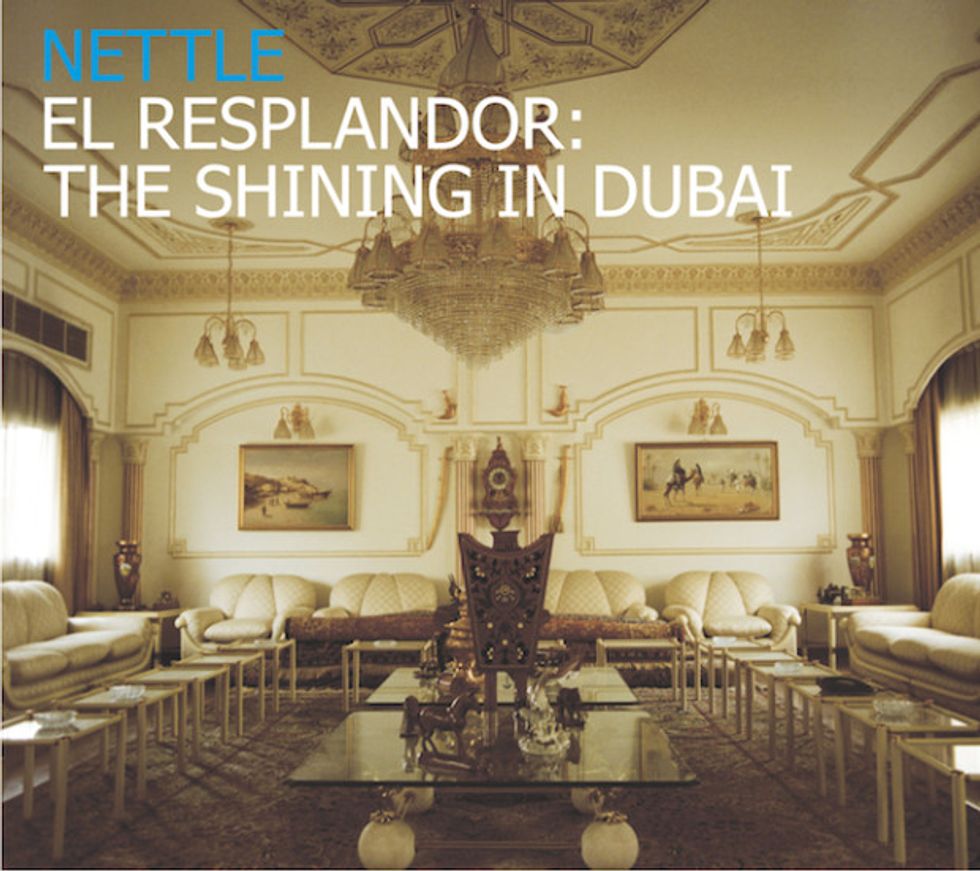 What: DJ/Rupture's group Nettle will be performing live in celebration of the release of El Resplandor: The Shining In Dubai — a cello, violin, guembri, guitar, and voice concept album remake of Stanley Kubrick's famed film (this time set in a luxury hotel in Dubai, U.A.E.). Lamin Fofana will also be spinning.
When/Where: Saturday, December 3rd @ Vaudeville Park in Brooklyn (L to Graham). "Mint tea, dates, and homemade deliciousness will be served." All details, plus a video of the group performing live with Imanaren below.
[embed width="560"][/embed]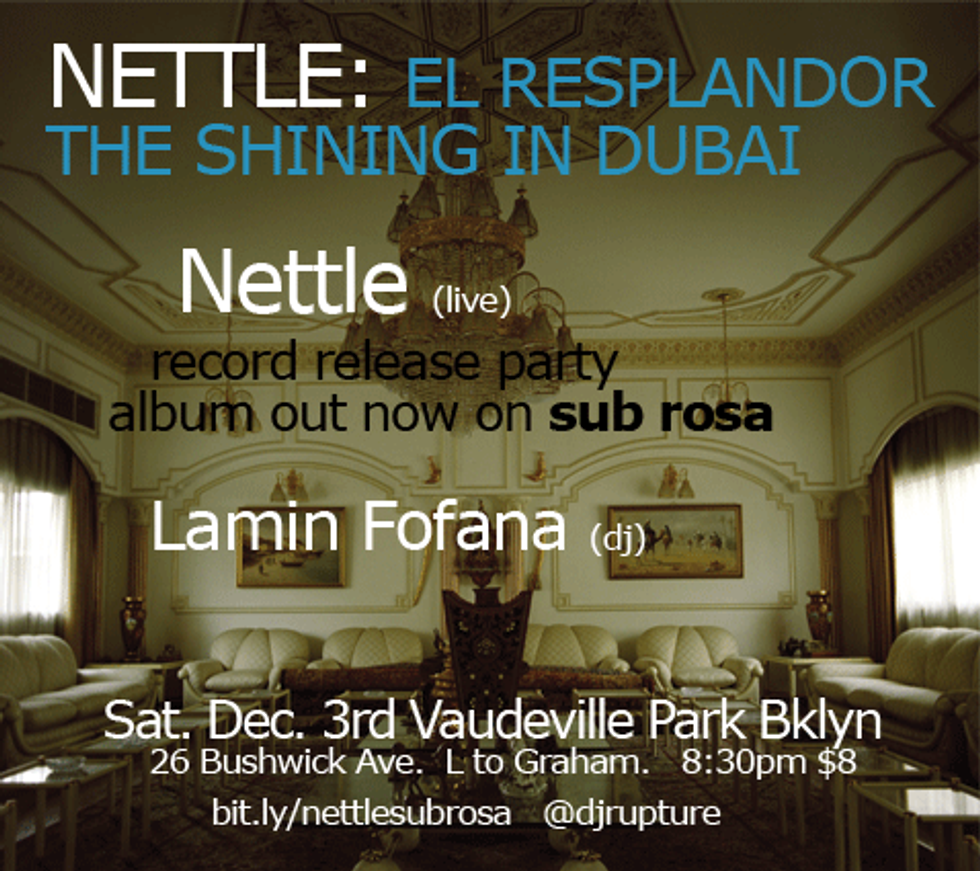 Keep reading...
Show less