Audio
Sep. 08, 2015 10:36AM EST
The hour-long radio mix & podcast highlights the group of artists changing the climate of Cape Town hip-hop.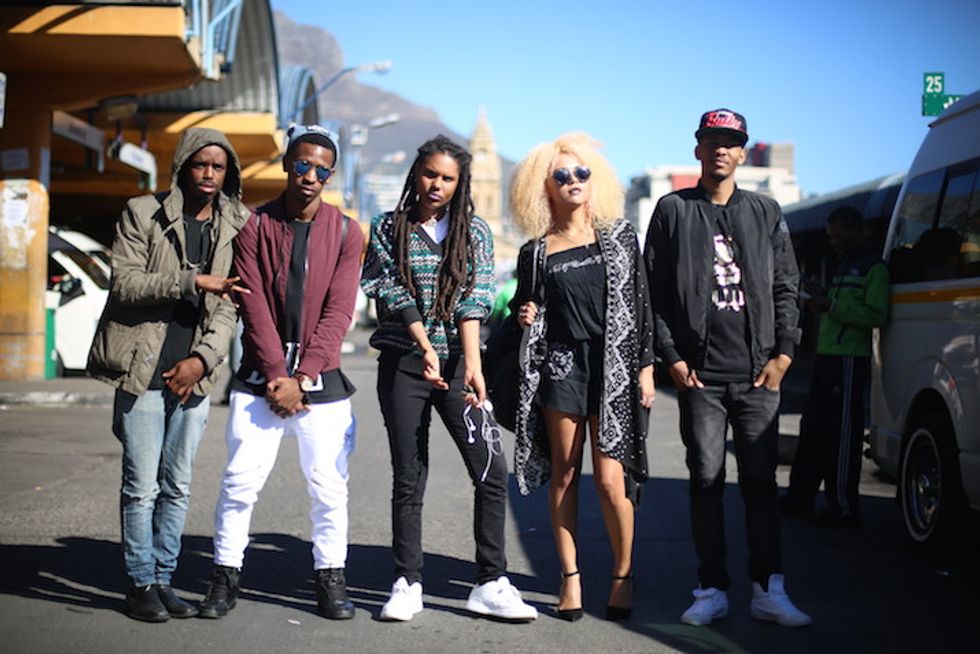 Photo: Andiswa Mkosi
A couple of weeks ago, we did an extended feature on The New Era of Cape Town Hip-Hop which introduced some of the exciting new talent emerging from the the Mother City's rap scene. We now follow up with the hour-long The New Era of Cape Town Hip-Hop radio mix and podcast, hosted by the article's author Sabelo Mkhabela. The mix, presented in radio show format, showcases the work of several of the artists highlighted in the feature including Youngsta, E-Jay, FonZo, Miss Celaneous, Dope Saint Jude, Phresh Clique, BOOLZ and Blaq Slim, amongst others. The mix also includes brief interviews with the musicians, who talk about the city's burgeoning hip-hop movement and discuss their creative processes. Stream and download the entire mix, plus see its full tracklist, below. For more, make sure to check out our feature on the group of young artists changing the climate of Cape Town hip-hop.
Tracklist
Youngsta – Kroon remix
E-Jay – Party Till Ek'seni
FonZo – Never Leave
FonZo interview
BoolZ ft Blaq Slim, Chinga Time & Amilca – Aph'eKapa Part 2
BoolZ & Ngola Freestyle
Miss Celaneous – Check Me Out
Miss Celaneous Interview
Yung Ozi – Sund'bambekisa
Sipho The Gift – Feeling Myself
Dope Saint Jude – BGP
Dope Saint Jude Interview
Snarks Ou – Phezulu
Phoenix – They Don't Know Your Name (Nae Nae)
Phresh Clique – Shine
Sandy on The Beat ft Phresh Clique & cApitol A –Made a Killing 2
Blaq Slim ft Amilca – Hayi Show Bowzey
Keep reading...
Show less