Audio
Feb. 26, 2014 02:43PM EST
Cape Town-based beatmaker Daniel Gray enlisted experimental visual artists to interpret his debut 'Fantasmagoria.'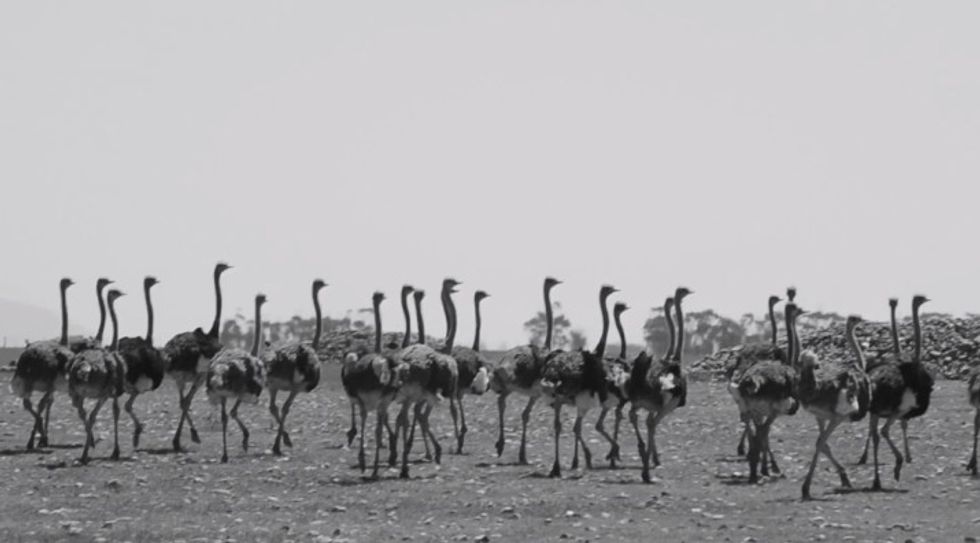 Image from Thulile Gamedze's "Slope" video
On the heels of a widely buzzed about CTEMF, the Cape Town beatmaking scene has another project to look out for courtesy of Momentss bassist Daniel Gray. His ambitious debut release as Fantasmagoria is the culmination of a year's work with dreamy soundscapes which range in electro-spectrum from the ultra ultra experimental Kid A-esque soundboard ("Mediations in the Womb") to Nico Jaar's sedative astronomical philosophizing. With an orchestrated slumber in tow, Gray tapped experimental visual artist friends and peers to offer their interpretation of each track. Over a six week period from December to February, the participating artists were given free reign to conceptualize, shoot, and edit their designated slice of the album into a music video figment of 4am thoughts. Listen to Fantasmagoria (which you can download over here) and watch it in full ethereal form below.
Fantasmagoria 01, "Munros," Zara Julius
Fantasmagoria 02, "Felicitis," Etienne Van Bart
Fantasmagoria 03, "Cerebellum," Kaelo Molefe
Fantasmagoria 04, "Meditations in the Womb," Francois Knoetze
Fantasmagoria 05, "Slope," Thulile Gamedze
Fantasmagoria 06, "A Temporary Dream," Thulile Gamedze
Fantasmagoria 07, "Maria of the Moon," Daniel Gray
Keep reading...
Show less