Featured
Nov. 04, 2011 01:43PM EST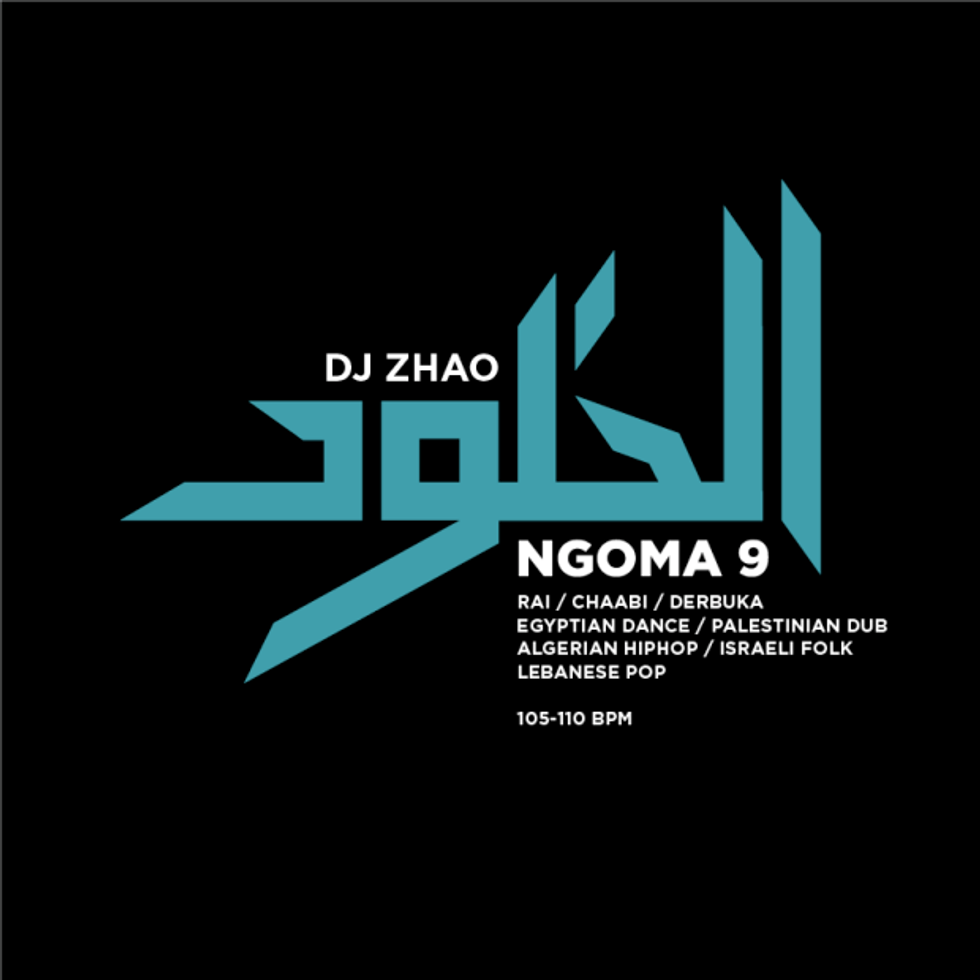 DJ Zhao delivers this 78-minute (!) mix rooted in North African and Middle Eastern sounds. Radio Ngoma #9 - Eternity takes off from an Algerian and Moroccan Rai starting point and treads through several different times and regions:
"Egyptian darbuka meets Kraftwerk, Palestinian electric oud spiced with Afro drums, Israeli folk music with the moonbah treatment. Also included are some relatively contemporary groups like the unique pan-Arabic electro-dub outfit Checkpoint 303, as well as diasporic sounds like Algerian expat Hiphop made in France." (NS)
Stream and grab it below! (via GB)
TRACKLIST
01 [Morocco] Nour Eddine – Talaa Albadrou Alaina (The Full Moon) (intro)
02 [UK] Muslim Gauze – Afghans (Rev. V.01) (transition)
03 [Palestine/Tunisia] Checkpoint 303 – Hawiya Dhay (Dj Zhao Afro Drums edit)
04 [Egypt/Germany] Hossam Ramzy + Kraftwerk – A Step in Time (Dj Zhao Non Stop Edit)
05 [Israel/France/Unknown] Ora Sittner & Youval Micenmacher – Debqà Rafiah + Peter Bucci, Sammim – Hay Consuelo (Obeyah Edit)
06 [Algeria] Cheikha Rimitti – Ana Ou Ghzali
07 [Egypt/Germany] Hossam Ramzy – Fallahi Rhythm (Desert Rhythm) + Furesshu – Tel Aviv
08 [Morocco] Oriental Angel – Jammin With the Snake
09 [Thurkia/Unknown] Harem – Darbouka Solo + Band Apach – Desert Energy
10 [Lebanon/Australia] Wadih Mrad – Da3 El Hawa + Sampology – Piggy Bank (Gnucci Swick Remix)
11 [Unknown] Unknown – Saida
12 [Iran] Yasmin – Kalil I Hila
13 [Lebanon] Said Mrad – Esmerim
14 [Algeria] Najim – Raha Walete
15 [Algeria] Rohff ft Mohamed Lamine – Trop D'energie
16 [Algeria] Reda Taliani – Partir Loin
17 [Morocco] Rayan & Rima – Dana Dana
18 [Algeria] Cheba Zahouania – Yana Yana
19 [Morocco] Hassan Houssini – Eleil Eleil
20 [Algeria] Cheba Fadela – Ateni Bniti (Part One)
21 [Algeria] Cheba Fadela – N'Sel Fik
22 [Algeria] Warda Djaou – Lamouni
23 [Morocco] Nour Eddine – Talaa Albadrou Alaina (The Full Moon) (outro)
Keep reading...
Show less