News Brief
Apr. 20, 2017 03:46PM EST
Psychedelic Malian rock group, Songhoy Blues have announced the release of their sophomore album 'Résistance.'
Psychedelic Malian rock group, Songhoy Blues, announce the release of their upcoming sophomore album Résistance, due out on June 16. The new album will feature guest appearances from Iggy Pop, Elf Kid and more.
"The album is the sound of Songhoy Blues stretching themselves, with hints of R&B, soul and hip-hop all fusing seamlessly with the band's trademark exuberant sound, with themes for our time," read the press release.
While their debut album, Music in Exile, boldly tackled matters of Islamic extremism and other social issues facing the people of Mali, their new album is a more celebratory offering, which sees the group "lovingly talking about the beauty of the Sahara and night-life in Bamako."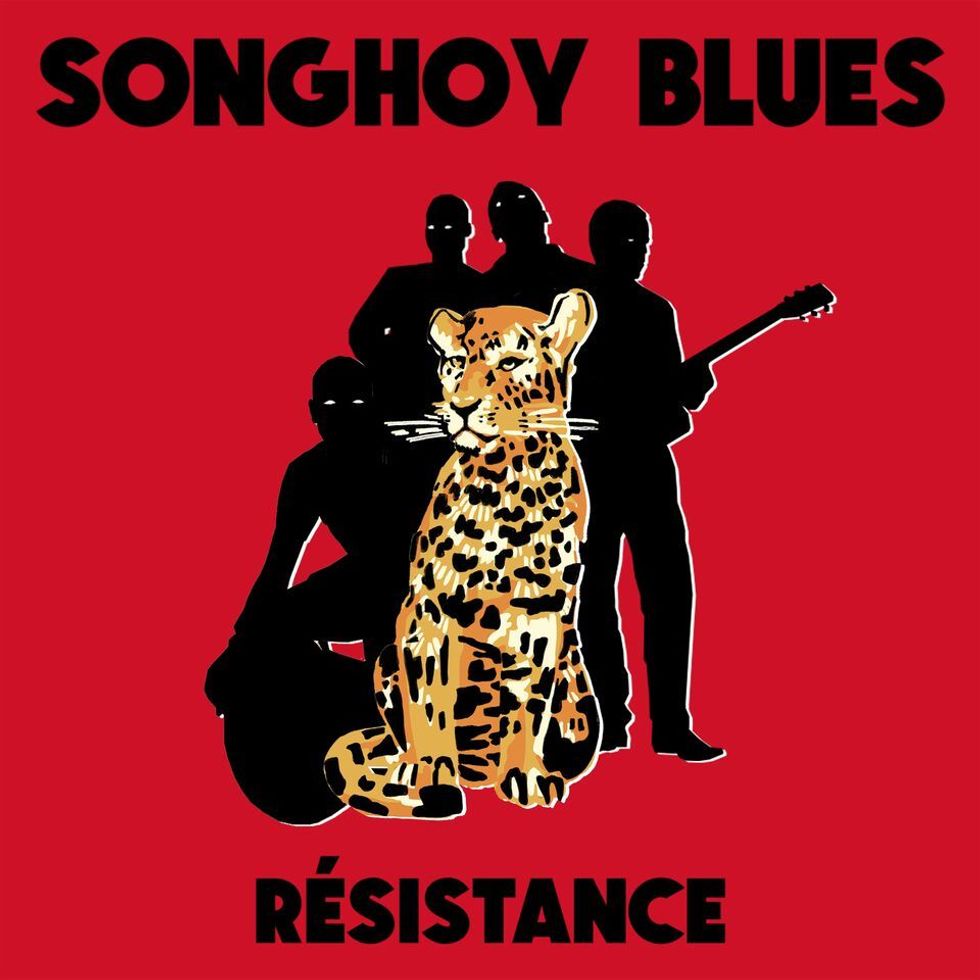 "Lyrically and sonically, Résistance is a huge leap forward for Songhoy Blues, a musical snapshot of a band at the top of their game. Richer, more eclectic and musically adventurous, it captures a band who, for the last three years, have toured the world and soaked up music far beyond the borders of their native Mali."
The group shares the album's first single "Bamako," an ode to Mali's bustling capital ahead of the upcoming release.
"With 'Bamako' we just wanted to write something fun and positive about where we come from," says lead vocalist Aliou Touré. "So much of what people hear about Africa is negative; bad news stories about war and famine just dominate the common image of Africa. But this track is about dispelling that image by describing something everyone can relate to – going out on a Saturday night – to show that Africa isn't just what people see in the news, there's so much more to it than that."
Listen to the single below to get a taste of what you can expect from Résistance, and check out the album's full track list, plus Songhoy Blue's upcoming US tour dates underneath.
Songhoy Blues Résistance Track List:
1. Voter
2. Bamako
3. Sahara (featuring Iggy Pop)
4. Yersi Yadda
5. Hometown
6. Badji
7. Dabari
8. Ici Bas
9. Ir Ma Sobay
10. Mali Nord (featuring Elf Kid)
11. Alhakou
12. One Colour
Songhoy Blues US Tour Dates:
September 28, Washington, DC, U Street Music Hall
September 29, New York, NY, Bowery Ballroom
September 30, Boston, MA, City Winery
October 1, Montreal, QC, L'Astral
October 3, Toronto, ON, The Mod Club
October 5, Chicago, IL, Lincoln Hall
October 6, Madison, WI, University of Wisconsin-Madison: The Sett
October 7, Minneapolis, MN, Cedar Cultural Center
October 10, Nashville, TN, The Basement East
October 11, Atlanta, GA, City Winery Atlanta
October 12, Oxford, MS, Proud Larry's
October 13, New Orleans, LA, Tipitina's Uptown
October 18, Solana Beach, CA, Belly Up Tavern
October 19, Los Angeles, CA, Teragram Ballroom
October 20, San Francisco, CA, Bimbo's 365 Club
October 24, Eugene, OR, WOW Hall
October 25, Portland, OR, Doug Fir Lounge
October 26, Seattle, WA, The Crocodile
Keep reading...
Show less