Film
Mar. 29, 2019 01:44PM EST
Photo by Liz Gomis and Aurélien Biette.
We speak with director Liz Gomis on her documentary series that follows young Africans navigating their respective cities on wheels.
Youth culture is a major driving force behind a lot of the social change in African cities that is being amplified by the internet. Whether through music, visual art, performance, sports or fashion, the ideas and passions of the youth are at the heartbeat of a lot of the ingenuity that is engineered to improve lives around the continent. In Africa Riding, a new short documentary series by Liz Gomis and Aurélien Biette, we are invited to observe this heartbeat as it syncs up with the pace of movement in African cities through riding.
The documentary takes us on a ride along through the streets and walkways of Kampala, Accra, Kigali and Dakar as skateboarding, roller blading and cycling are slowly evolving the ways in which we conceptualize navigating our constantly expanding urban environments.
With each episode running under 8 minutes, the seven-part series profiles various characters who are at the forefront of this evolving culture of riding in cosmopolitan African cities, altering ineffective models of movement, as well as providing avenues of the youth to exercise their angst, one kick-push at the time. Produced in 2018 in Ghana, Rwanda, Senegal and Uganda, the series uses various vignettes of the lives of interesting young people actively encouraging riding culture to magnify the wider scope of communities based projects and initiatives that are positively shaping the lives of the youth in these cities through leisure, exercise and discipline.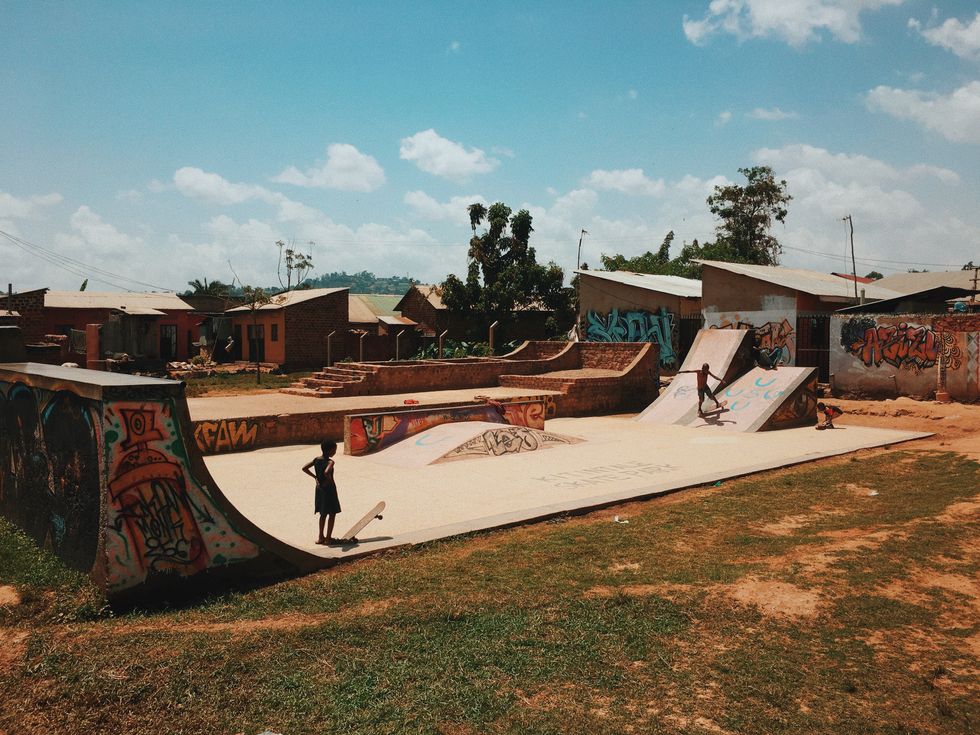 Photo by Liz Gomis and Aurélien Biette.
We meet characters such as Marion Ayebale in Uganda, a 23-year-old cycling champion and bicycle messenger who tows us along her journey in a male dominated sport, pedaling her way to become a coach of the national team as well as earning a living as a messenger and debunking numerous myths about women riding. We follow Jackson Mubiru as he provides kids on the streets of Kampala with another options through the skate park in built in 2005 to introduce the sport to his community.

The series, which is now streaming for free via Arte TV, a French cultural channel, is a great insight into the contributions of urban youth culture in shaping contemporary African cities in a media landscape that really finds the space to maximize these stories of ingenuity and courage. To learn more about the project and how it can be quite a tasking process to produce such a project that offers a candid cross-section of a positive community based activity, we speak to Gomis—a French/Bissau-Guinean director and journalist to learn more about her attempt to magnify Africa's growing obsession with riding.
Keep reading...
Show less