Style
Nov. 20, 2014 10:00AM EST
The Okayafrica Holiday Sweatshirt is available now in purple, red, and black in the Okayafrica Shop.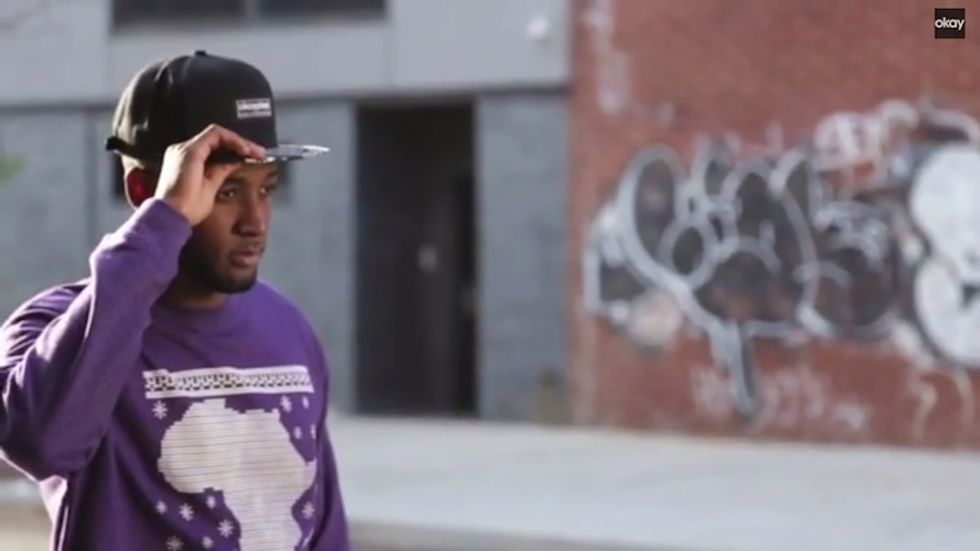 Last year Okayplayer let loose a perfect shopping tsunami with the sale of The Roots Holiday Sweat(er)shirt. Inspired by their success, this year we decided to introduce our own take on Uncle Ray Ray's Ugly Holiday Sweater (you know, that one you hate to love and love to hate– but know you want). Flipping the script, the Okayafrica Holiday Sweatshirt is decked out with a faux-stiched Continent, adorned with giraffes instead of reindeer, palm trees instead of Christmas trees, and snow – yes, it snows in Africa, sheesh! Sweatshirts are mid-weight, super-soft fleece pullovers in red, black, and a perfect heather purple, and are excellent gifts for any holiday you dare to celebrate. Get your's today while supplies last! And speaking of new items, the Okayplayer Shop just launched its 2014 Year-End Collection, which includes our new favorite 5 panel hat, the Kente Cloth Custom Brim Snapback. Nearly all of the products are very limited in quantity and on sale NOW at shop.okayplayer.com. Check out the behind-the-scenes video from our photo shoot below.
>>>Get Your Okayafrica Holiday Sweatshirt From The Okayafrica Shop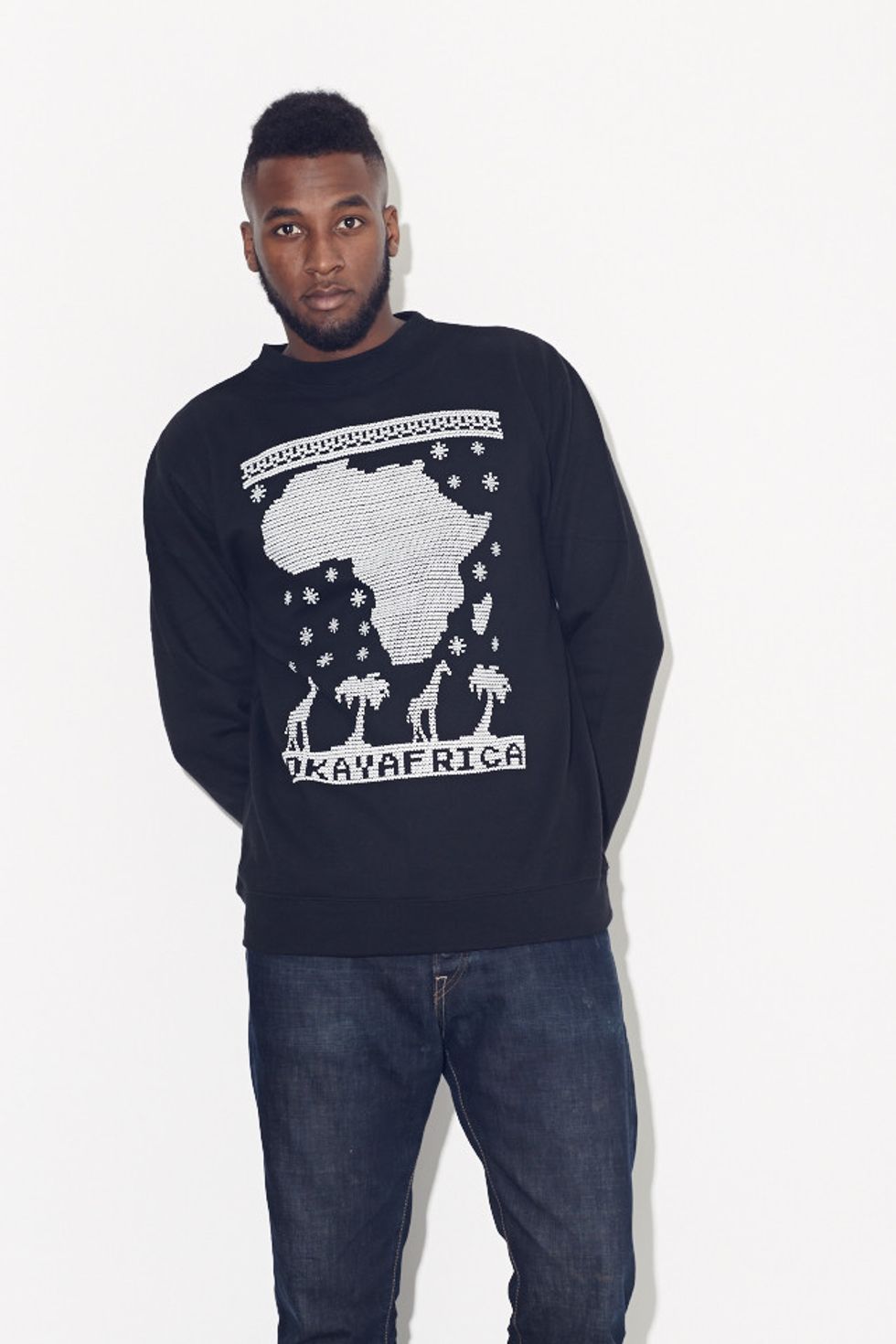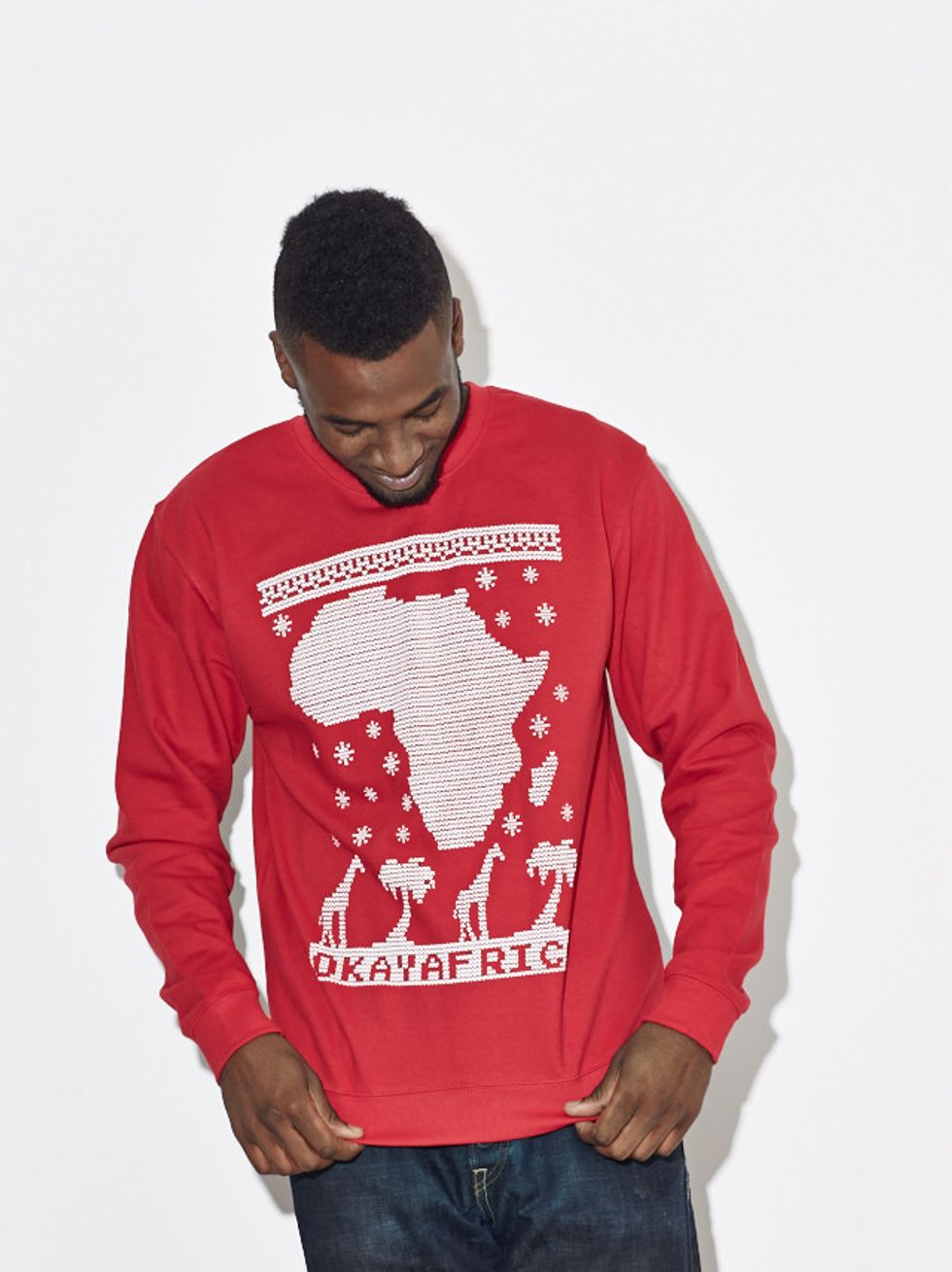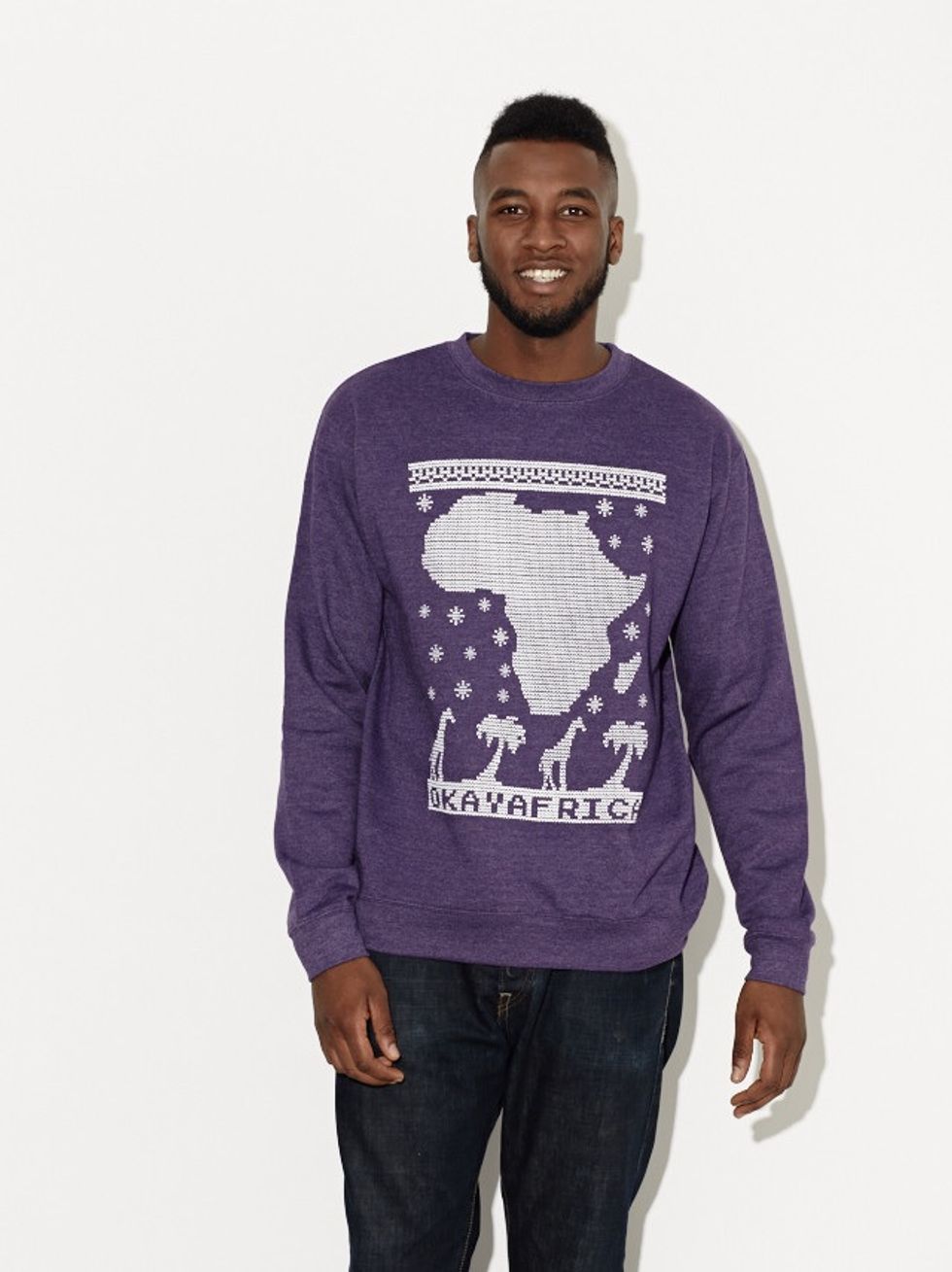 Keep reading...
Show less