Stream our premiere of British producer Castro's remix of Buraka Som Sistema's "Do Me Now" alongside Yadi.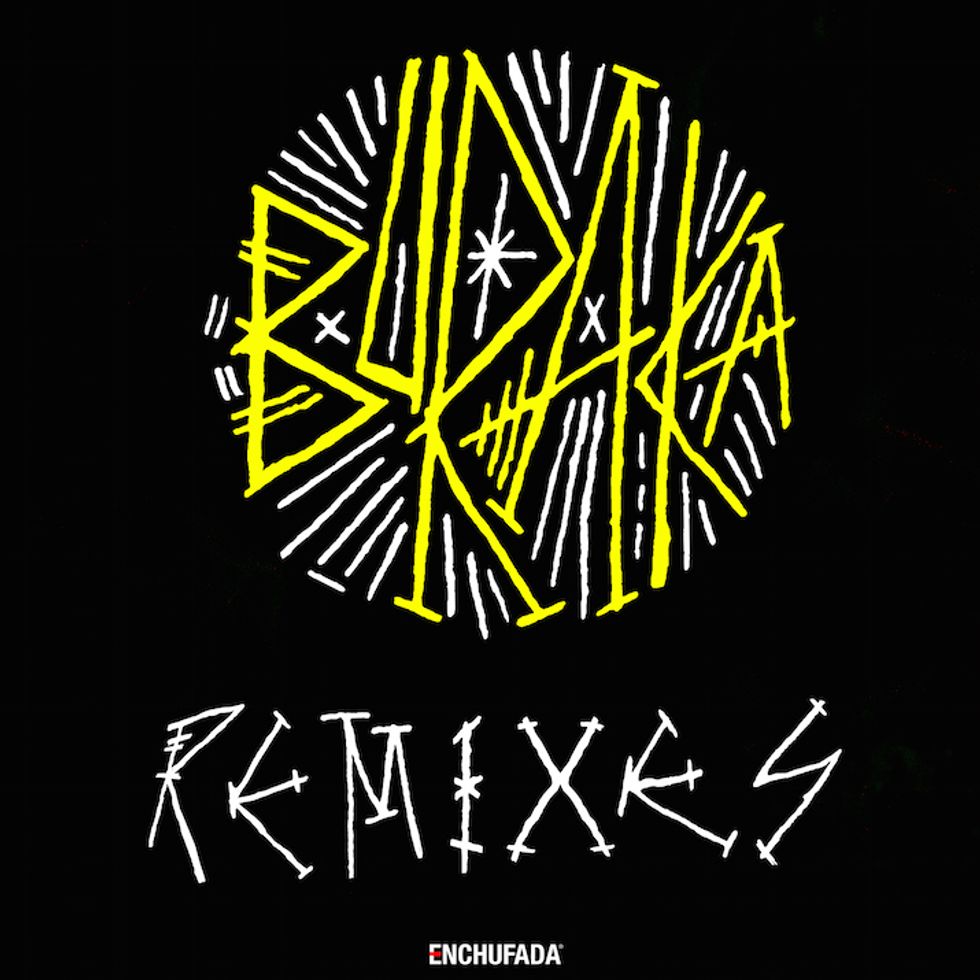 Buraka Som Sistema's third studio album Buraka, which dropped a couple months ago, featured a collection of tracks that expanded on the group's haywire zouk bass and kuduro-influenced electronic productions (see: "Vuvuzela (Carnival)" and "Stoopid"). The Lisbon-based group is now readying the release of Buraka Remixes, a 6-track EP that'll include reworkings from a varied crew of Enchufada affiliate beatmakers like JSTJR, Copia Doble Systema, The Clerk, Robs & Duke and KKing Kong. Today we're premiering the remix EP's opening track "Do Me Now," which was given a thumping, deep low-end remake by British producer Castro — who warps the original's kizomba-leaning beats & London singer Yadi's vocals into a jolting, vivid synth production. Stream the track and see the full tracklist for the Buraka Remixes EP, and download the release by signing up to Enchufada's newsletter below.
>>>Download Buraka Remixes EP via Enchufada
Buraka Remixes EP
1. Buraka Som Sistema – Do Me Now (feat. Yadi) (Castro Remix)
2. Buraka Som Sistema – Lights Off (KKing Kong Remix)
3. Buraka Som Sistema – Toque (JSTJR Remix)
4. Buraka Som Sistema – Vuvuzela (Carnaval) (Robs & Duke Remix)
5. Buraka Som Sistema – Sente (Copia Doble Systema Remix)
6. Buraka Som Sistema – In a Minute (feat. Alo Wala) (The Clerk Remix)
Keep reading...
Show less