Burna Boy's "Ye" is already a classic in its own right.
The song has been a fan favorite ever since it appeared on his latest album Outside—folks even argued that it should become the new Nigerian national anthem. And the song gained the afro-dancehall a new group of fans, when listeners discovered it when searching for Kanye West's album by the same name.
Needless to say, we've all been anticipating the music video for the standout track, and today it's finally here.
---
Burna Boy looks fashionable as ever in the glossy video, directed by Clarence Shot It. He's surrounded by equally stylish friends and models and a black Bentley of course—no G-Wagon though. He also pays homage to Fela Kuti—waving a flag with the late afrobeat legend's face on it and standing in front of a mural of him.
Burna Boy told the Fader about the inspiration behind the music video.
"Ye is a song that essentially shows the unrelenting nature of Nigerians (where I'm from). We thrive despite the leadership and circumstances. Everyone has big dreams that logically may or may not be achieved; Aspiring to have a Bentley, g-wagon regardless of their current situation.
He also explained the use of the catchy Nigerian adage used prominently in the song:
"I can't come and kill myself" is an expression that means, you can't dwell on things that aren't working out or looking good, you only have one life after all.
We feel you Burna! Check out the music video for "Ye" below.
Still from "Ye."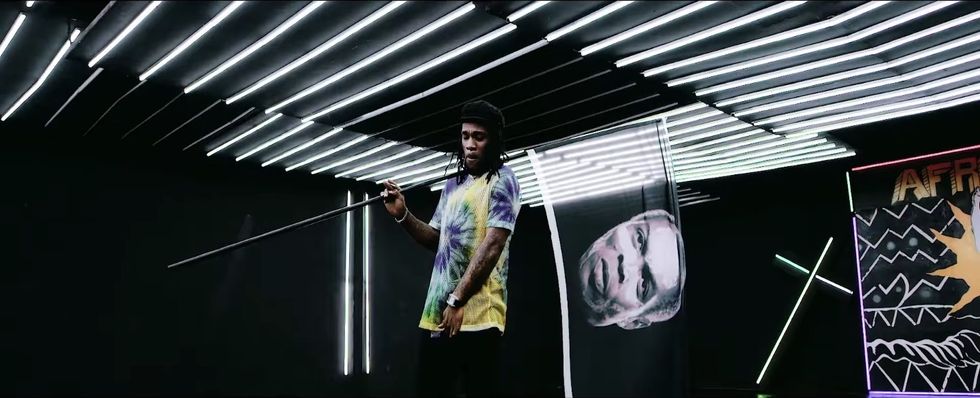 Still from "Ye."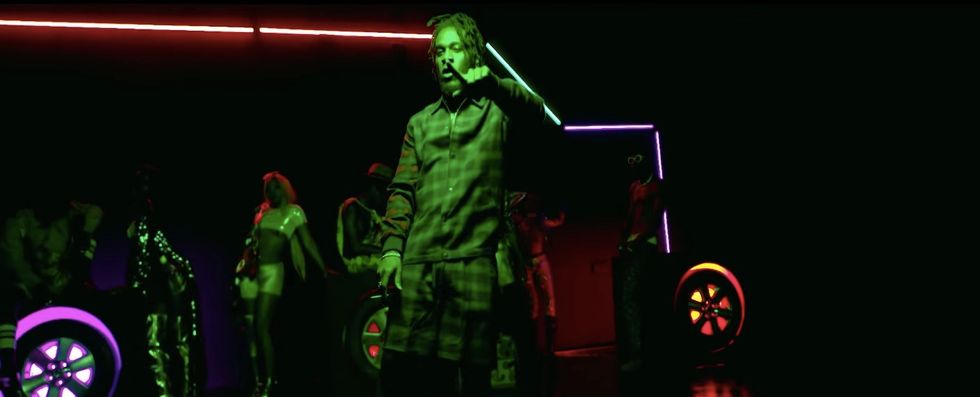 Still from "Ye."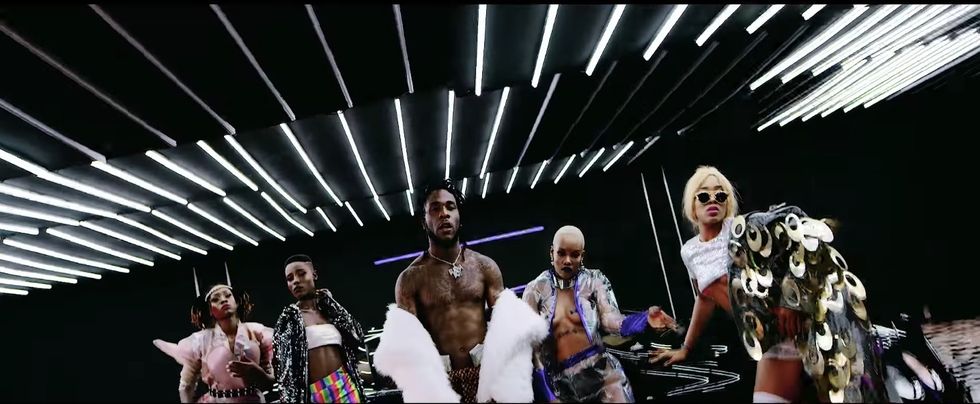 Still from "Ye."