Mamba Hamissi and Nadia Nijimbere are a couple from Burundi who recently settled in Detroit. When they finally received asylum last year, Mamba quit his day job to open an East African restaurant that will employ African asylum-seekers, immigrants, refugees.
There is a growing number of Africans moving to Detroit because of Freedom House, one of the only shelters in the country providing pro-bono housing, legal, and social services to survivors of persecution who are seeking asylum in the United States.
I've been documenting Mamba and Nadia's family since September 2017 to explore how they rebuild their lives in Detroit and what opportunities emerge when they stay. I double as a prep cook at their pop-up events, often helping them fry plantains or make last minute runs to the African market between taking photos.
---
Nadia Njimbere fled Burundi in 2013 when she was violently targeted for her work with a human rights organization fighting against sexual assault. As soon as she left the country, her husband, Mamba Hamissi, was also threatened with persecution.
Nadia chose to go to Detroit, a city she heard about because of Freedom House, a shelter providing pro-bono housing, social, and legal services to asylum-seekers. In the first weeks she was in Detroit, Nadia learned she was pregnant with twins. Mamba urgently tried to join her, but his travel visa issued by the United States was rejected twice.
When Mamba's visa was finally accepted in 2015, he had missed Nadia's pregnancy, the twins' birth, and the first two years of their lives. Their twin daughters, Kenza and D'ieze, are now five and started kindergarten this year.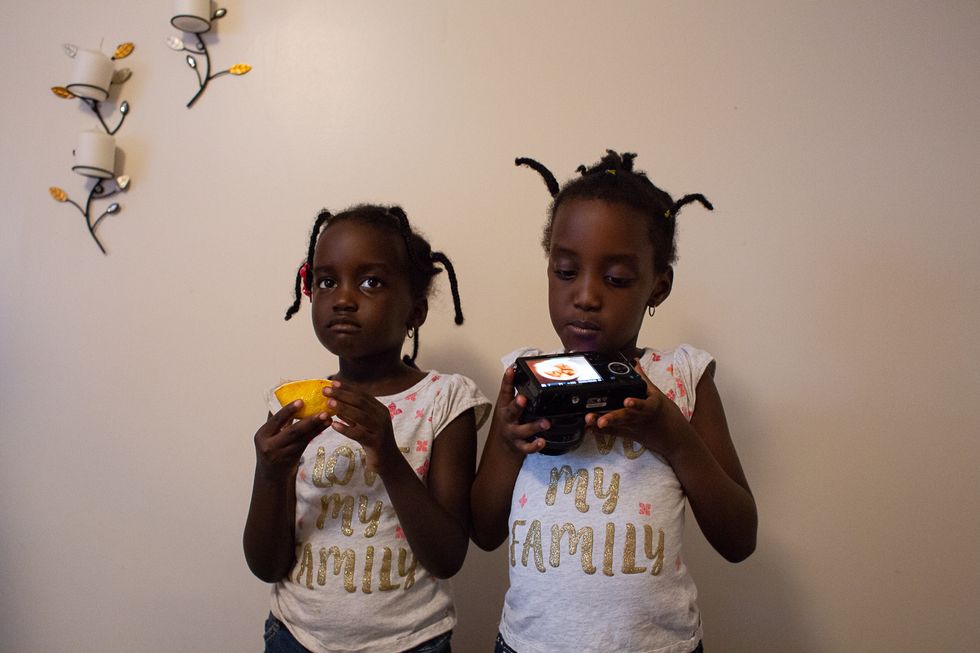 When he became authorized to work and started searching for a job, Mamba felt that his education and successes in Burundi did not translate in America. "I hate to say it," he says "but because I did not speak English and I came from Africa, they did not trust that I was capable of the job. I learned English in 6 months. I have proven I am smart, and I can learn the job in just two or three months."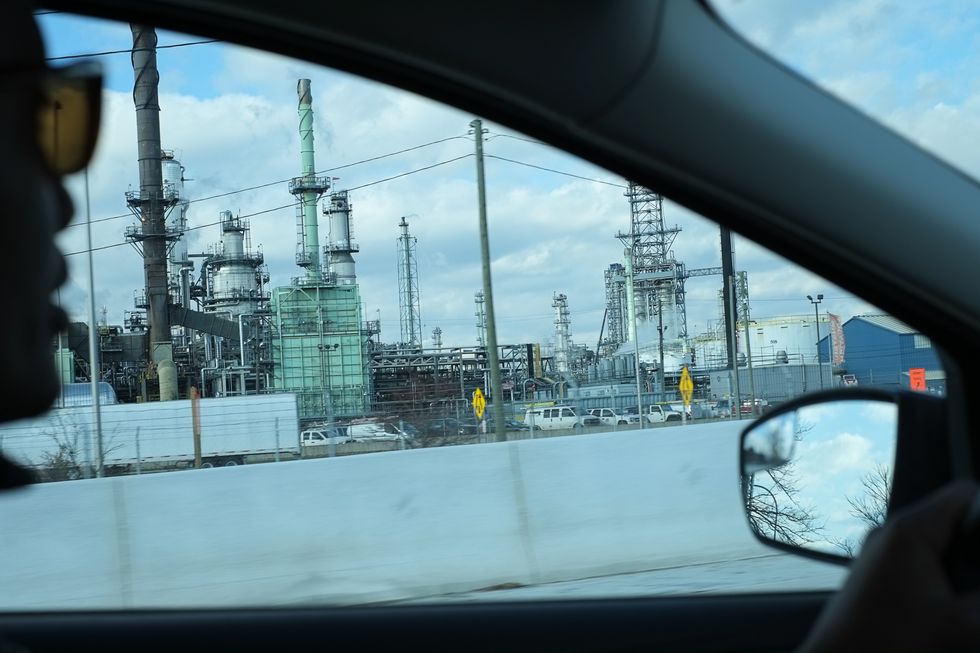 Mamba was hired at an auto factory in Belleville, Michigan assembling and packaging car parts. He later quit to work for a transportation company driving sick people to and from their doctor's appointments. He says he learned a lot about American people and culture from the senior citizens he drove—he realized he wanted a job that was social, that allowed him to engage and learn from the people in his new home. He thought about opening a restaurant to combine Nadia's cooking skills and his own experience growing up working in his mother's restaurant back in Burundi.
Unlike resettled refugees from Syria, Iraq, and Afghanistan, asylum-seekers are not given financial support from the government when they arrive, and their legal status remains undecided for years. When DonaldTrump was elected in 2016, Mamba and Nadia had still not been called for their asylum interview. They feared what they were hearing, they thought often about making the short crossing into Canada where they might have a better chance of protection. Mamba remembers his time in limbo, "I don't wish anyone to go through that process. It's hard physically and emotionally. It's really hard."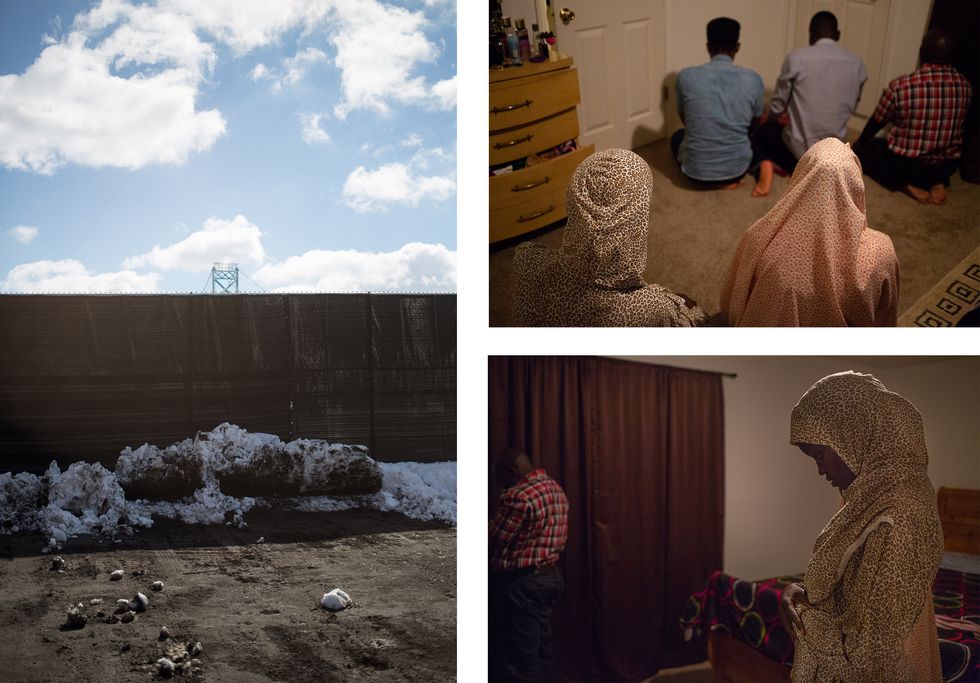 Mamba and Nadia were eventually granted asylum in April 2017, four years after Nadia applied. Less than six months later, they had won a $50,000 grant to open Baobab Fare, an East African restaurant in Detroit. In anticipation of their restaurant opening, Mamba and Nadia have hosted numerous "pop-up" meals at local businesses throughout the year. Their food often sells out within the first few hours.
Nadia is the force in the kitchen, stewing goat and chicken, frying plantains, and cooking spicy pilau rice with vegetables. She continues to work as a home care nurse for the sick and elderly, while Mamba works full-time preparing the restaurant for its opening.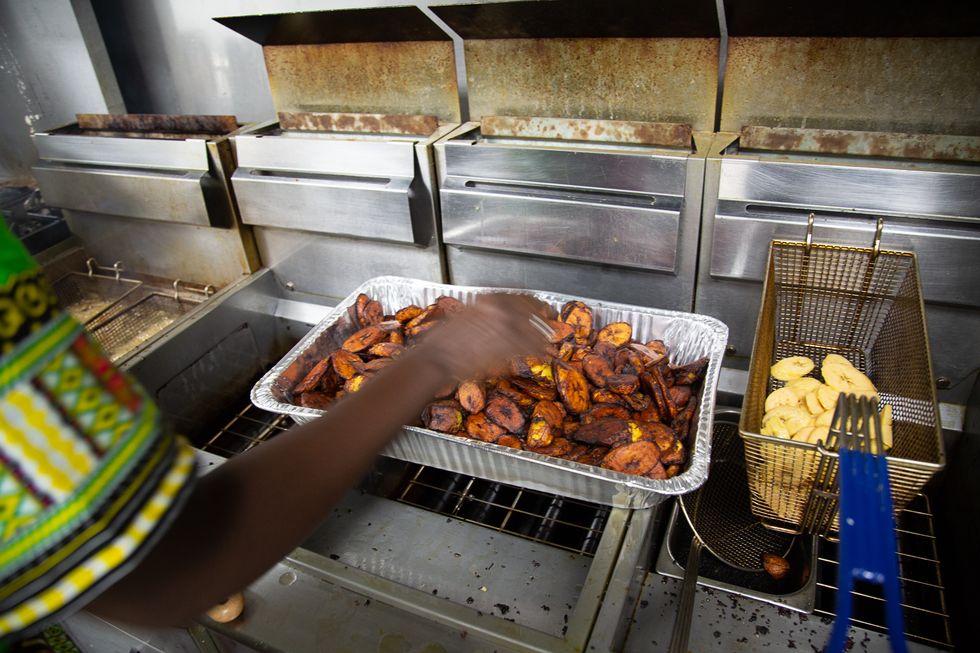 Mamba and Nadia signed a lease to a building on Woodward and Grand Boulevard in a developing retail corridor in Detroit's New Center. They are busy putting together a team of staff members, which they hope to build from the growing community of African asylum-seekers and refugees living in Detroit.
If all goes as planned, Baobab Fare will open by the end of 2018 as the first East African restaurant in Detroit, and a testament to what is possible when asylum-seekers are given the opportunity to stay.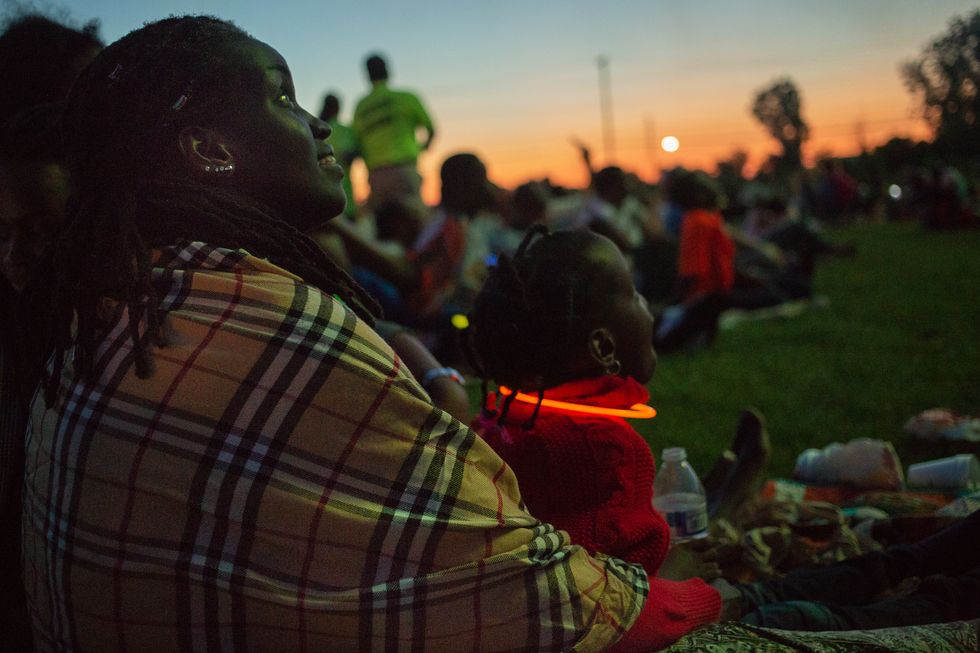 Lauren Santucci is a documentary photographer and filmmaker based in Detroit, Michigan. She is interested in forced migration and refugee issues, with the goal of humanizing these global issues through personal stories. She has a M.A. in International Relations and Art History from the University of St. Andrews in Scotland.
You can see more of her work at www.lauren-santucci.com or @santucci_lauren on Instagram.