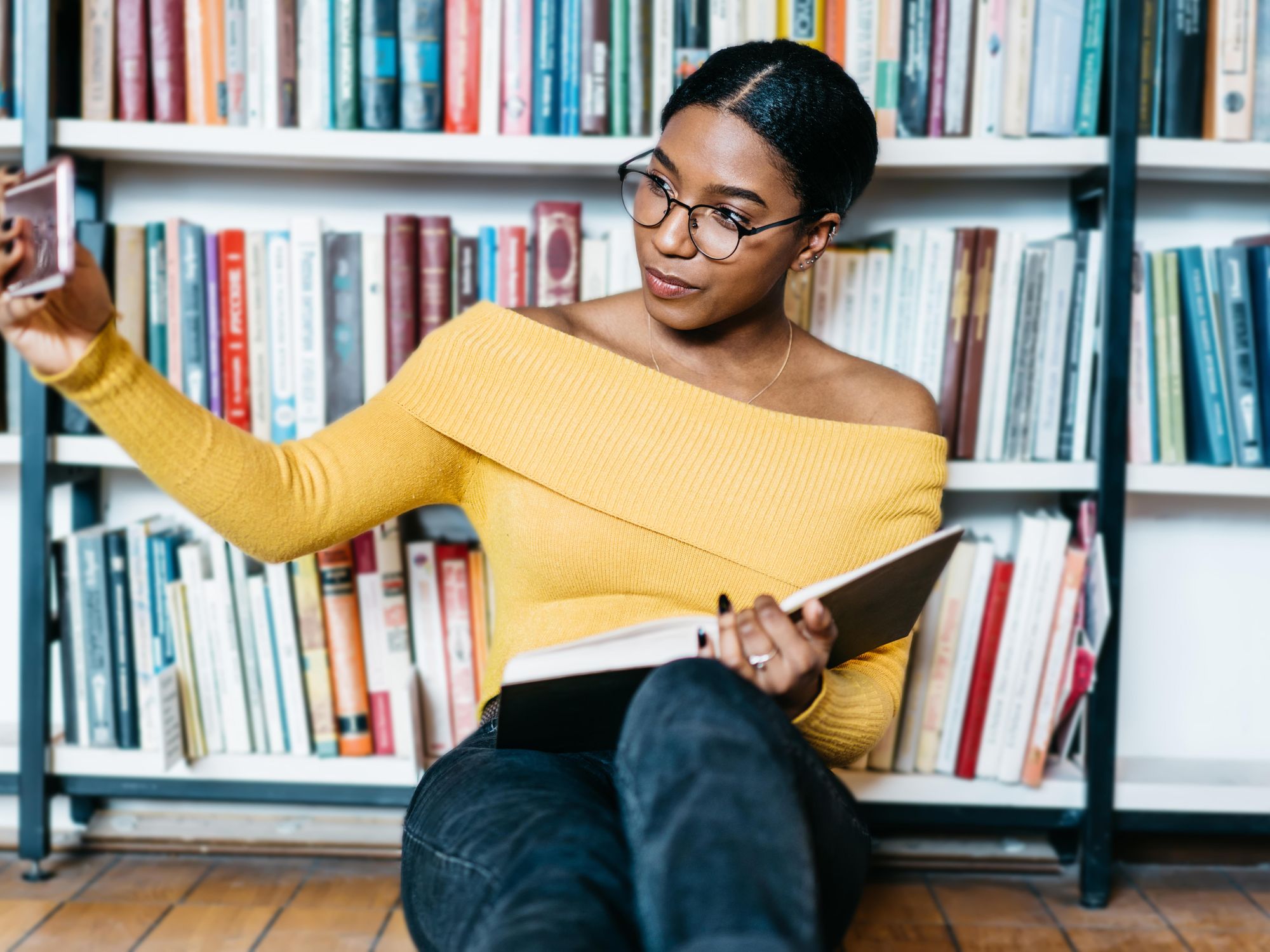 Photo: Getty Images
Growing communities of social media users, spread all over the continent, are evolving into a major powerhouse for African literature.
As Beyoncé and Pharrell Williams' hit song, 'Water' plays overhead, Nokukhanya Ntsaluba sits in front of a bookshelf at her home in South Africa, red lipstick highlighting her luminous smile, as she holds up, in quick succession, five of her favorite books by African writers.
---
The resulting
video
, although only 23 seconds long, remains Ntsaluba's most popular
Instagram
video to date. It was one she hadn't even planned to record on the day that she did. Dressed up to shoot a YouTube video, she, at the last minute, decided to use the opportunity to batch-create content for her Instagram account. "The only reason I did it was because I was already wearing make-up, and I was, like, let me shoot as much content as I can in one day," she told
OkayAfrica
. "And I thought, 'What's something I don't have to think about, that I can actually just do quickly?'" Picking up a bunch of her most-loved books by African authors, she got to it.
The video was shared widely, and now has almost 40 thousand views. Ntsaluba's Instagram account, started in 2019, is one of the thousands of African Bookstagrammers that exist—a subculture within a niche Instagram community where African book-lovers share posts about African literature using a myriad of content forms.
Bookstagram Africa grew from individual accounts connecting and engaging with other Bookstagram accounts, whose reading recommendations they found fascinating. Connecting in this way led them to find new audiences with similar interests, carving out their own micro-community within Bookstagram.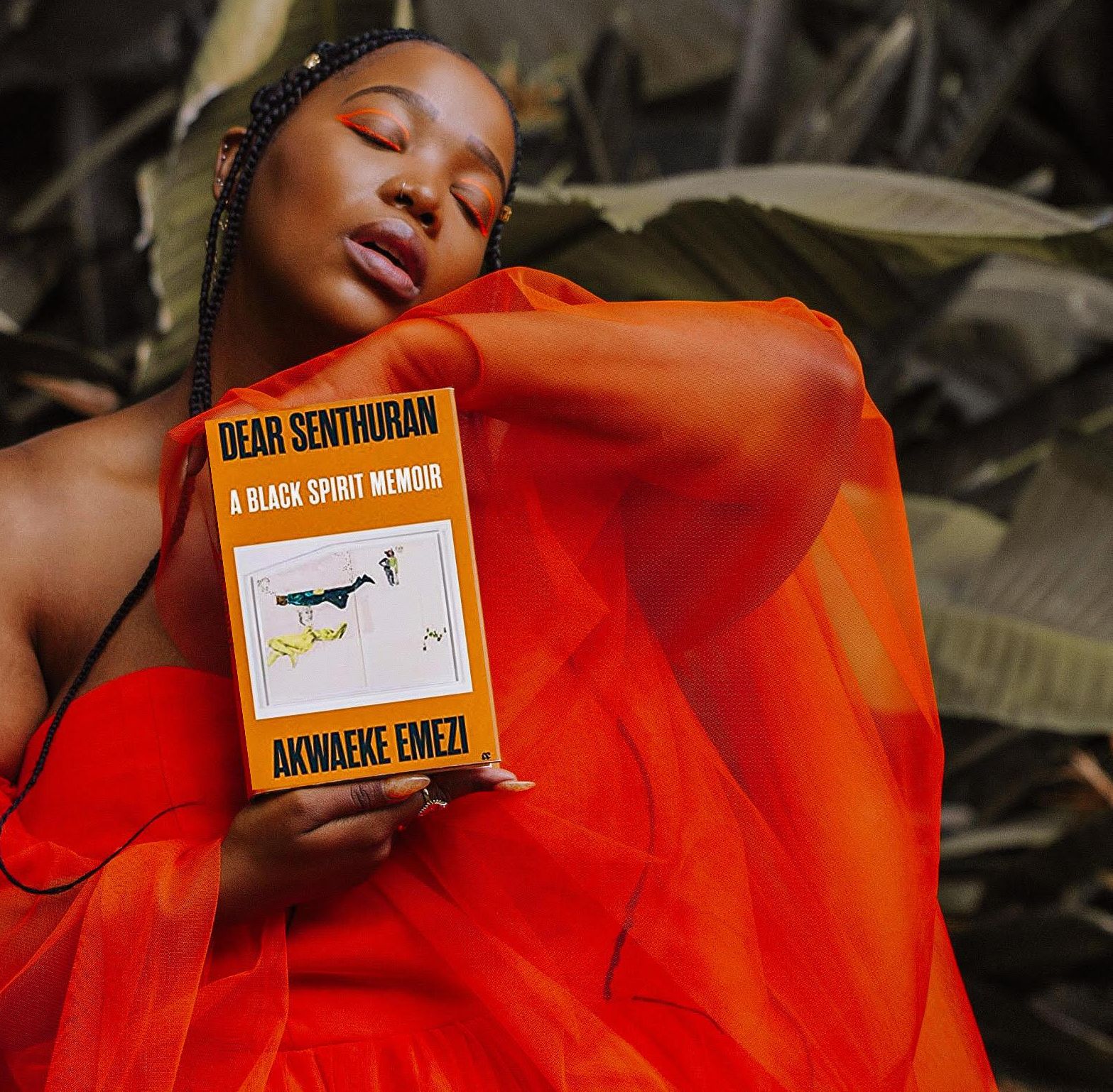 Nokukhanya Ntsaluba regularly shares her love of African literature on her Instagram.
Photo: Nokukhanya Ntsaluba
The creation of fun, bite-sized, and easily accessible, shareable formats of content about books on Instagram has allowed more people to engage with African literature in ways outside of the longer reviews of traditional publications, Chimee Adioha, founder of Black Boy Review, a website dedicated to documenting African literature, says. "What [Bookstagram] is doing for us is giving us a platform to push books, even to people who do not find interest in reading," he adds.
The joyful, colorful, and light-hearted design and curation of Ntsaluba's content, as seen all over her feed, is mirrored from her philosophy of reading. "Reading is fun. I really like reading. And my page represents that," she says. Together, these individual reading enthusiasts feed into growing communities spread all over the continent that are evolving into a major powerhouse for African literature on Instagram.
There are many reasons why these African Bookstagram communities are crucial. Ntsaluba argues that African Bookstagrammers can "offer a more authoritative assessment of African literature books," analyzing whether or not they speak to an experience that is African and whether or not they are good. She adds that their role isn't just to promote and provide visibility for books — although that's a crucial part of what they do — but to provide a nuanced critique of, and engagement with, African literature because they understand, more than any other demographic, the context of the production of the story.
For publicity of their literature, many African authors are unable to access the kind of major publicity/marketing pipeline available to western authors on publication: Late-night show and podcast appearances, magazine cover features, reviews in major publications, bestseller lists, nationwide tours, listicles etc. In the wake of the pandemic, this situation has gotten even worse. The few literary festivals that happen on the continent have had to move online because of travel restrictions and for safety.

"No matter how much they publish [African literature], if African people are not reading them and talking about them, it's just going to be inside some bookstore and no one is going to buy it," Amyn Bawa-Allah, a Nigerian Bookstagrammer, podcaster, and founder of the Indulgent Bibliophile book club, says. And she has personal experience with this.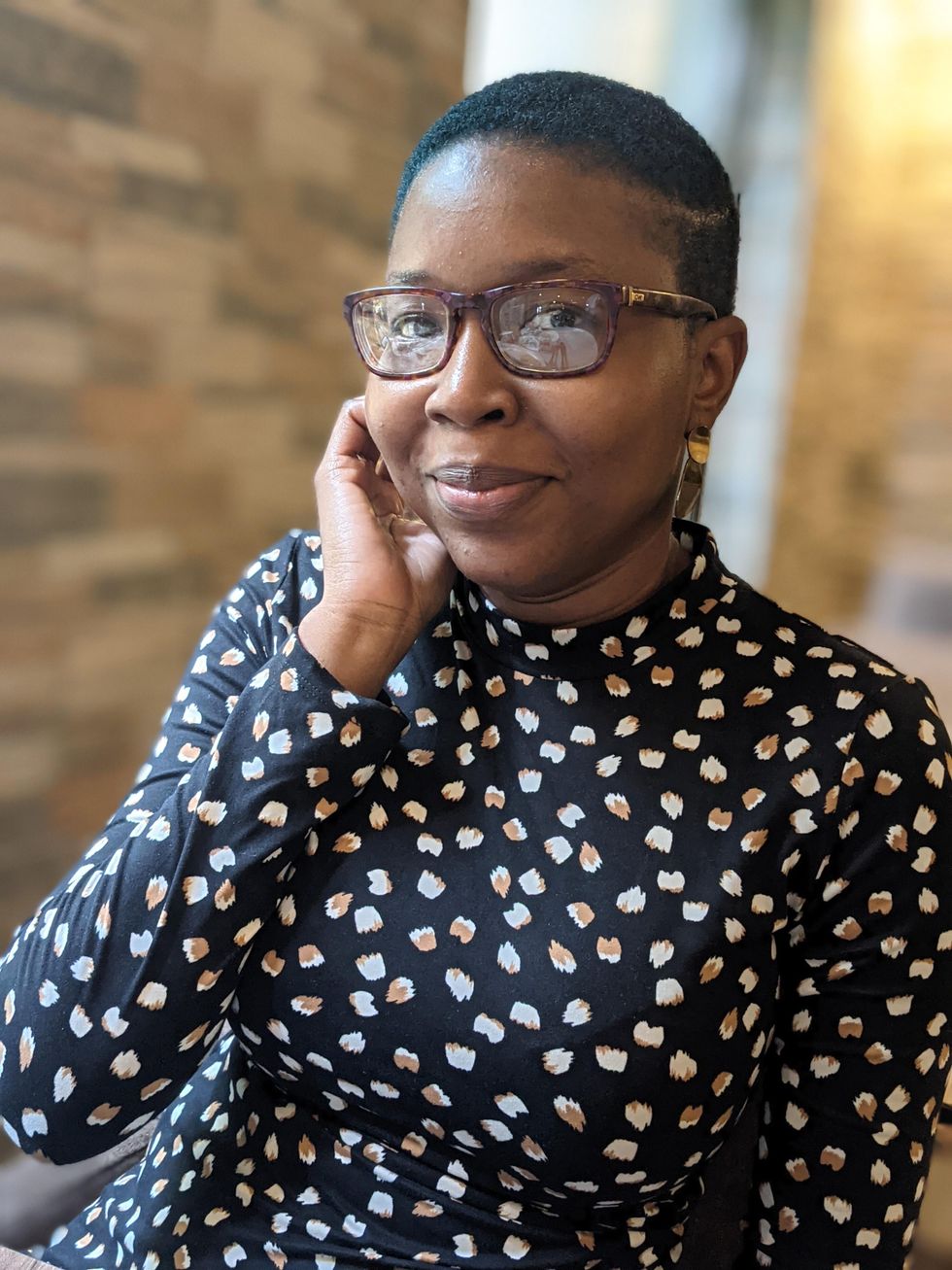 Nigerian Bookstagrammer Amyn Bawa-Allah believes books need to be talked about for people to want to buy them.
Photo: Amyn Bawa-Allah
When she first read Francesca Ekwuyasi's novel, Butter Honey Pig Bread, in 2021, it was barely in any Nigerian bookstores and rarely talked about on Bookstagram, but because it was a book that she found thrilling, she shared it enthusiastically on her page, encouraging everyone to buy it and read. "When I discovered the book, it was so good, I was so in love, and I was like everyone needs to read this book," she says.
That book quickly gained popularity on Instagram. Before long, it was on every other Bookstagrammer's page, a part of book club readings, and on book-of-the-year lists.
It was on Bawa-Allah's Bookstagram that Nstaluba first came across that book. She bought her own copy in a few months and didn't hesitate to share a review. "You find a situation like that where, if a 100 people buy a book off one Bookstagrammer, then those people are posting about it, and then the sales go up," Ntsaluba adds
"Home and abroad, I made sure that book sold. I did not stop talking about it," Bawa-Allah says, adding that the book is now in its 10th reprint.
"People are interested in African literature, and a lot of people on Bookstagram don't know where to start because they're not familiar with African writers outside of [Chimamanda Ngozi] Adichie," Ntsaluba says. There also seems to be a certain same-ness that is prevalent in the stack of the major Bookstagram pages – mostly white and mostly American literature – and African literature provides a perfect break away from the boring monotony. It's why Ntsaluba believes that a lot of her content, particularly the posts that follow the style of listicles, providing recommendations for people interested in exploring African literature, attract a lot of attention.
"It's like a revolution, it's like a new dawn, some kind of new beginning that Bookstagrammers are taking to Instagram to help in promotion of African literature, especially because they are young people," Adioha adds. He believes young people are more likely, and better equipped, to encourage their friends to read African literature.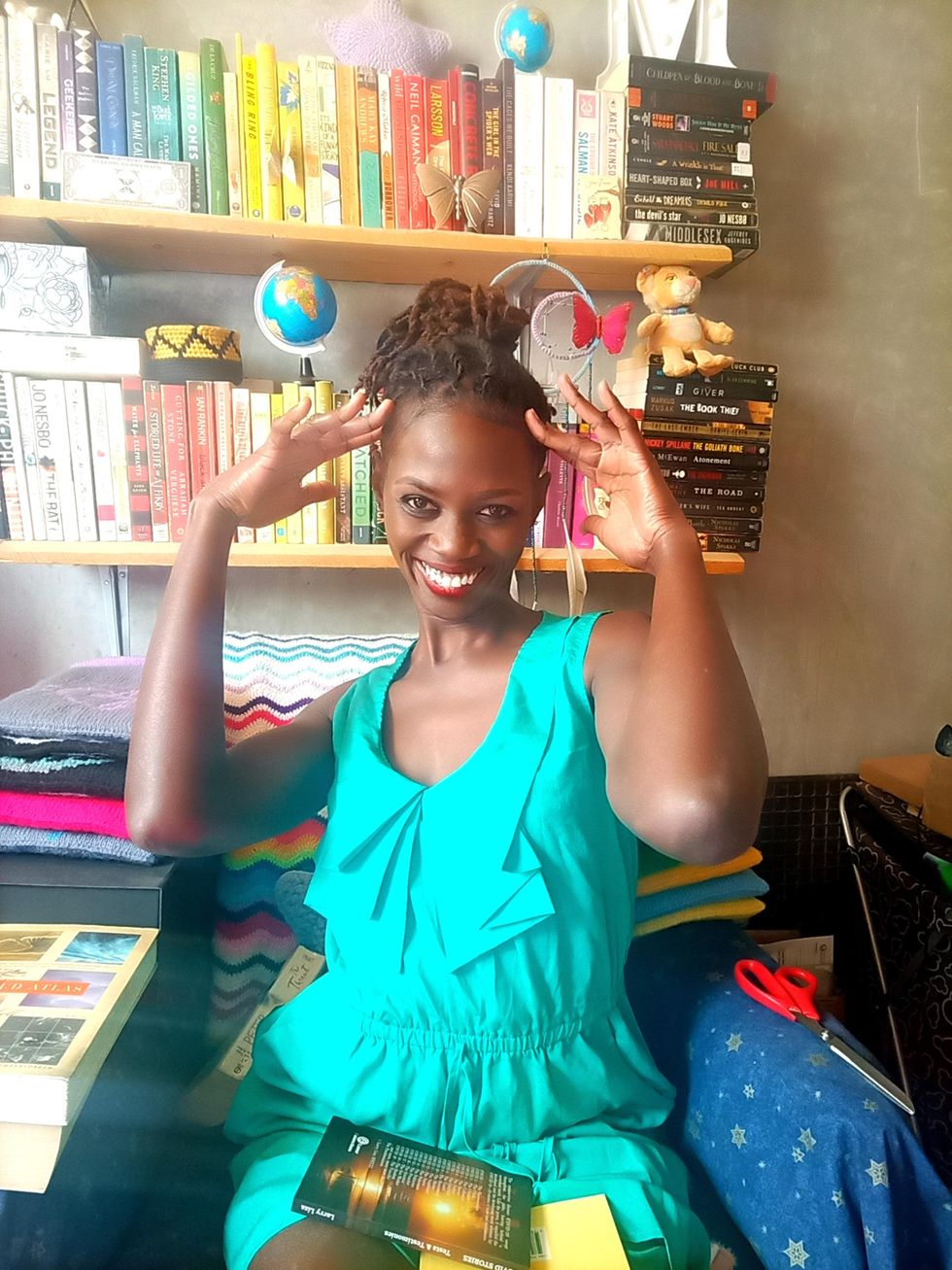 Michelle Omeno only really got into reading African literature after she joined Bookstagram.
Photo: Michelle Omeno
And he's right. Kenyan poet and Bookstagrammer, Michelle Omeno only began to read African literature in 2020, one year after she joined Bookstagram, when her friend started a Read Kenyan challenge to mobilize other Kenyans to read local literature. Since then, she and her new friends off Bookstagram have been mobilizing other Kenyan publishers, bookstores, and authors to take advantage of it.
Despite being a major part of the literary landscape in Africa, however, African Bookstagrammers, particularly those who reside on the continent, still face the challenge of not being taken seriously enough by publishing companies, both locally and internationally.
Locally, many publishers would rather send books to people with supposedly larger platforms, whether or not they are known for reading, and many international publishing companies won't even respond to Bookstagrammers in Africa. "It didn't matter that I had a huge following and more followers than some of the US [Bookstagrammers] who were getting bookmail. It didn't matter that I was putting out content and taking these pretty photos," Ntsaluba says. "They don't send you [book] mail, they don't respond to emails if you're on the continent of Africa."
Added to that, social media is constantly shifting. Instagram has evolved so much from what it used to be at the inception of Bookstagram, with new features like reels, stories, carousels, videos longer than 30 seconds, and an algorithm that's constantly changing. "No matter how the platforms change," Bawa-Allah says, "the community will still be there. We adapt. We always adapt". A few Bookstagrammers are already beginning to take advantage of newer platforms like Tiktok, as well as utilizing the newer features on Instagram, such as reels that are optimized for a wider reach. The #BookTokAfrica hashtag currently has over 16 thousand views.
Unlike Instagram, however, the Booktok Africa community is still relatively new, and their Tiktok audiences, in comparison to their Instagram pages, are still low, except in countries like South Africa. Tthere, #BookTokSouthAfrica has over 400 thousand views.
Most users cross-post their Tiktoks on Instagram reels for a wider reach. Ntsaluba thinks Bookstagrammers don't have anything to worry about. "Bookstagram has been here for a very long time, and I don't think it's going anywhere," she says.
Bawa-Allah is convinced that Bookstagram is still under-utilized in the African publishing scene, and the industry is lucky to have committed Bookstagrammers. "Some of us [just do the work] from the goodness of our heart," she adds. "Now imagine if there was a proper collaboration [with publishing companies]; My goodness gracious! [African Bookstagrammers] will work. They will put in the work. Who else is going to tell our stories or share our authors if not us?"
Related Articles Around the Web