Featured
How the Graffiti Girls Kenya Use Public Art to Shine a Light on Gender Based Violence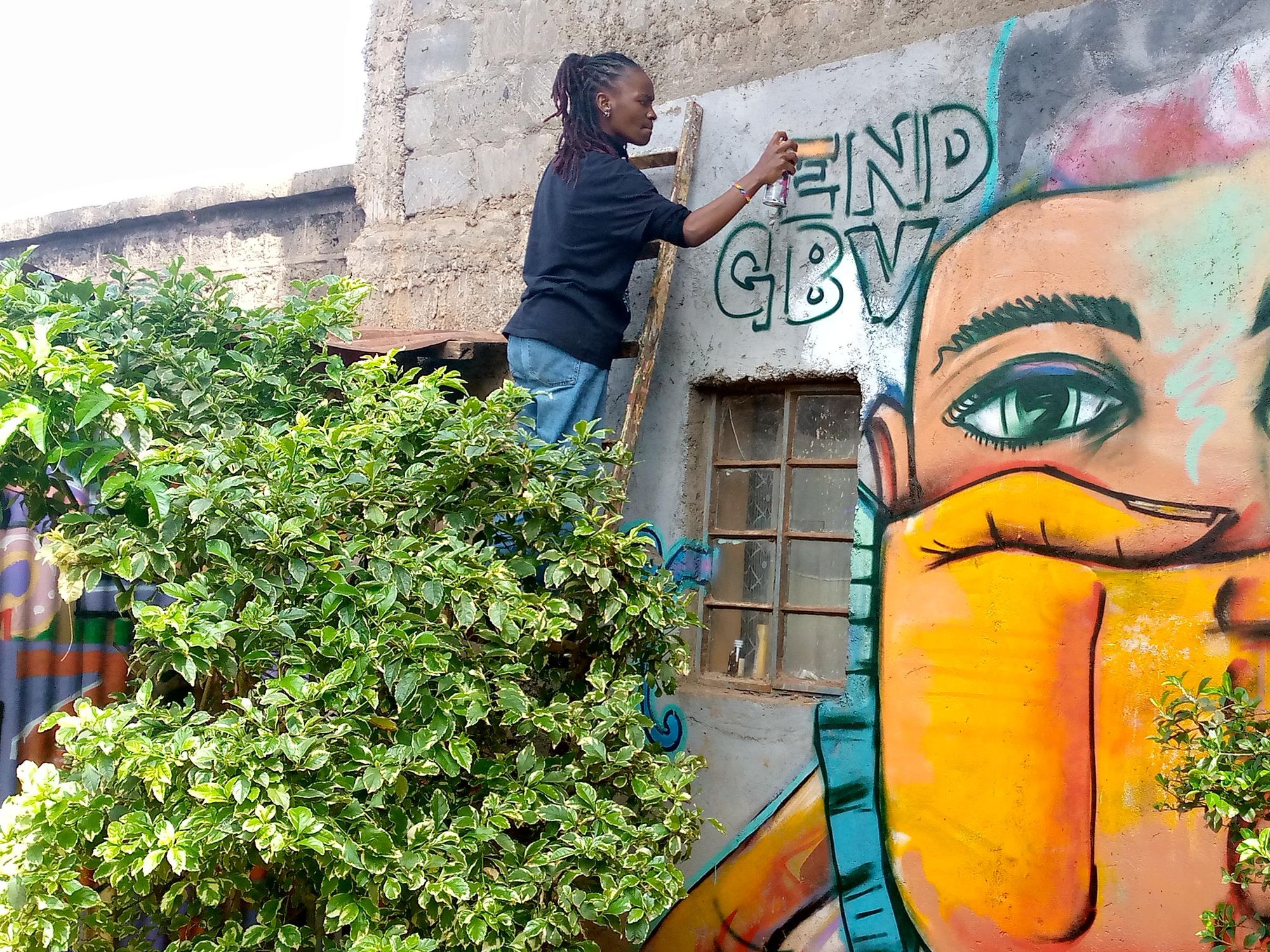 Photo Credit: Elizabeth Okwach
The Graffiti Girls Kenya collective are painting murals that address a wide range of societal ills.
In Kenya, a group of fearless women are finding ways to express themselves by painting graffiti. In the process, these women are challenging stereotypes by visualizing civic issues that are impacting their community.
Working in Kenya's capital Nairobi — and major surrounding cities — Graffiti Girls Kenya are painting murals that are gracing the walls of creative hubs and community centers. Even though the murals are bright with color, the themes of these works cover a wide range of societal ills.