10 African Children's Illustrators To Know
Okayafrica highlights 10 African Children's Illustrators to Know from the new wave of illustrators, designers and animators.
---
Gyimah Gariba (Ghana)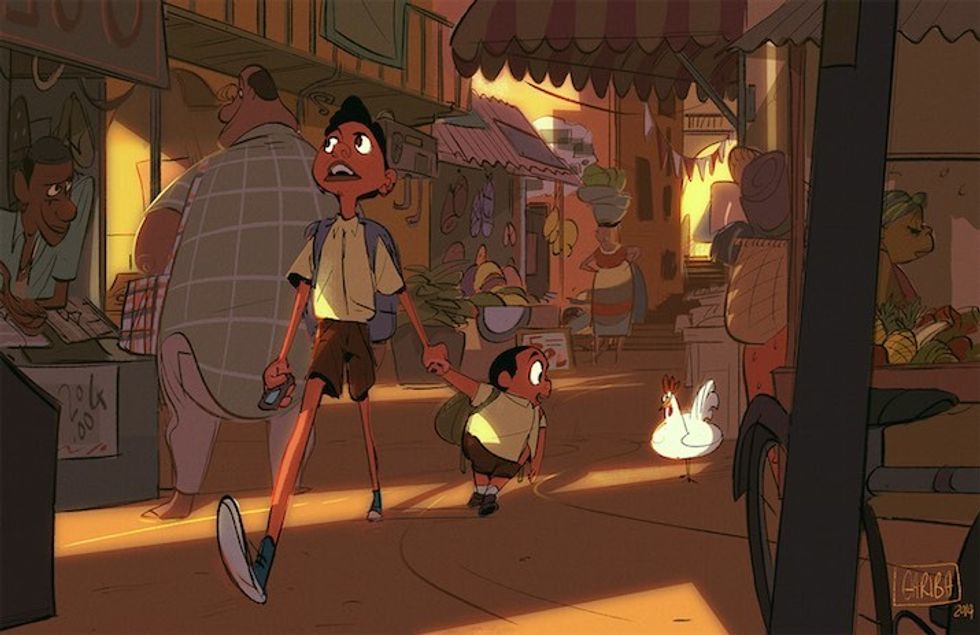 Image courtesy of Golden Baobab
Gyimah Gariba is a freelance illustrator, designer and animator from Ghana currently living and working in Toronto. With work that is often inspired by music, Gariba's sleek and highly stylized renderings of family, friends and moments in pop culture (like Lupita Nyong'o and her Oscar victory) make his Instagram and Tumblr pages irresistible follows. Gariba is currently working on a 3D animation project based on the Ashanti folktale of Kwaku Anansi and his past projects include work on Cartoon Network's Steven Universe and season 1 of Adult Swim's Black Dynamite. Watch Gariba speak on his inspirations and artistic vision below. See more of his work here.