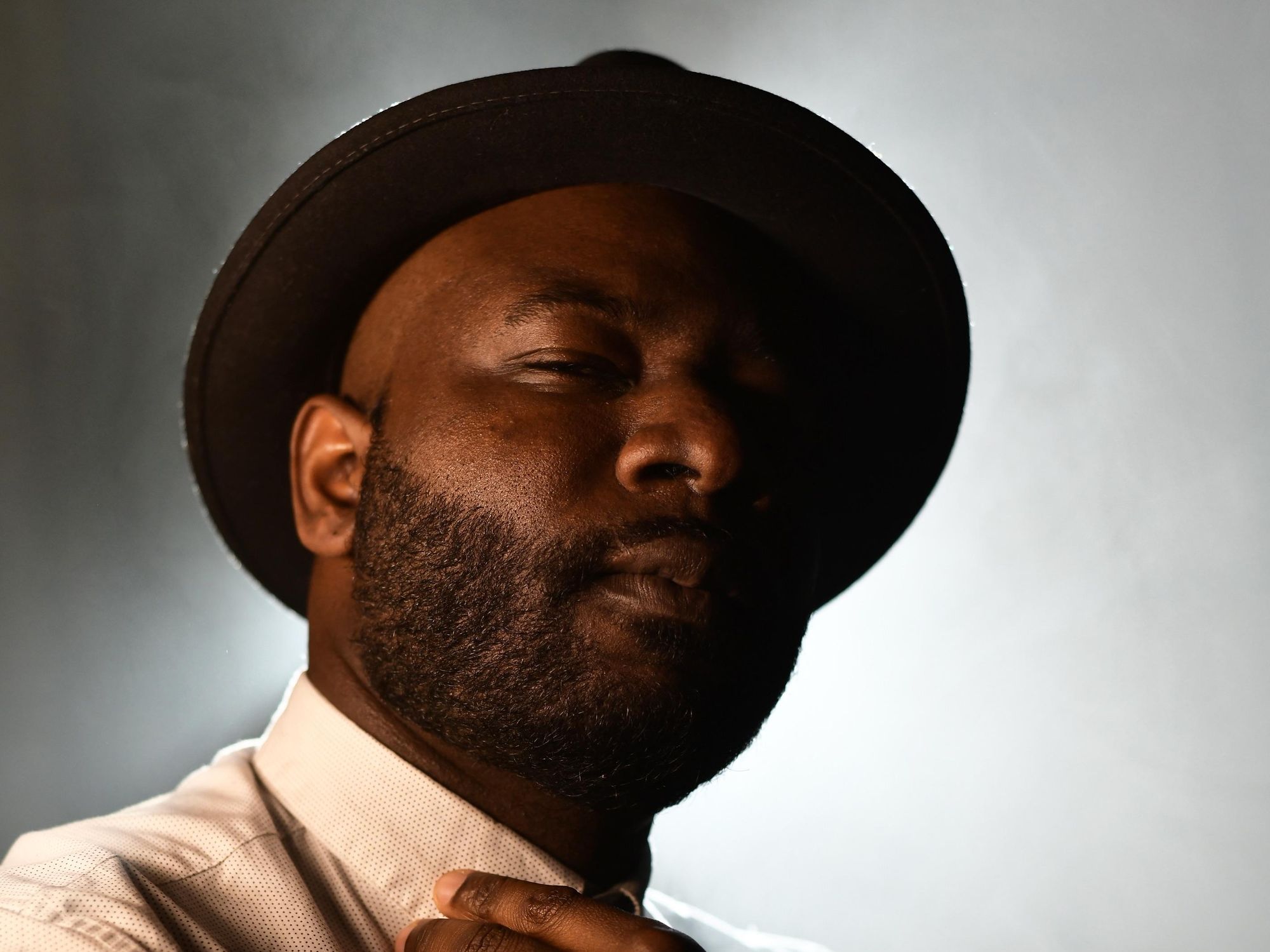 Photo: ONErpm Studios
From The Scent of Burnt Flowers to Black Is King and the upcoming The Color Purple, the Ghanaian artist has become known for using a variety of modes to take his audiences to places both known and unknown.
As a youngster in Accra in the 1980s, Blitz Bazawule would ride the tro-tro to elementary school every day. As it jostled along the streets of Ghana's capital, he'd hear stories being passed back and forth among the other riders. Stories given to hyperbole and embellishment, tales as tall as they were wide.
"In Ghana, no one just tells a story; like, 'I got up and I went to work and I came back home,'" he tells OkayAfrica, over a Zoom call from Atlanta. "There's always some wild thing that happens."
Listening to the stories of everyday people, blending into one another, the artist, born Samuel Bazawule in April 1982, was drawn in by the layers of intrigue he heard. "I love that about us -- certainly continental Africans, and the ability to imagine on that level," he says.
It was these daily rides, along with the stories he heard from his own family – stories told at night by his mother and grandmother – that would become the bedrock of his own imagination. A vivid, whimsical, unencumbered imagination that Bazawule would use to build worlds in art, music, film and book form when he grew up and moved to the US years later, to study at Kent State University in Ohio.
---