Legendary British supermodel, Naomi Campbell was in Lagos last week at Arise Fashion Week, when she opened up to Reuters about her desire to see an "African" edition of Vogue magazine brought to life.
For Campbell the creation of Vogue Africa would be the natural next step for the world's most prominent fashion magazine, which launched its Middle Eastern edition last year. "There should be a Vogue Africa," she told Reuters. We just had Vogue Arabia — it is the next progression. It has to be," she said. "Africa has never had the opportunity to be out there and their fabrics and their materials and their designs be accepted on the global platform… it shouldn't be that way. People have come to realise it is not about the colour of your skin to define if you can do the job or not," she added.
Her comments were met with mixed reactions. Some support the supermodel's vision—after all, if other regions and continents in the world can have a version dedicated to their culture and tastes, why not the continent, and why not one for various nations on the continent?
---
Others believe that there is absolutely no need for Vogue Africa. Why not just support the several homegrown publications that are already doing the work?
We can't say we disagree.
There are, indeed several noteworthy publications created by Africans and members of the diaspora that are on the pulse of the culture. Here are 12 of our favorites with suggestions from our readers.
A Nasty Boy is a gender non-confirming magazine boldly confronting Nigerian conservatism. The magazine features striking gender fluid editorials and writings that explore a number of topics affecting underrepresented communities. A Nasty Boy is also dedicated to showcasing the work of young African creatives.
Created by Senegalese designer, Sarah Diouf, Noir magazine presents the best and most creative in African fashion through a polished black & white visual aesthetic.
Radiant Health magazine is dedicated to the modern African woman's journey towards health and wellness. It's a digital publication which also produces a bi-annual print issue. It's featured the likes of Uzo Aduba, and most recently, Yvonne Orji.
Dynamic, engaging and celebratory, AfriPOP! gives readers a front-row seat to the modern African perspective," reads the magazine's mission statement. "We aim to inspire across borders by curating relevant cultural conversations around what affects Africans around the globe. Our smart and engaging take on African pop culture, fashion and art is relevant, fun, and in the know."
Bubblegum Club champions the best of South African youth culture through crisp editorials that explore music, arts and culture, photography, TV and more. Bubblegum Club provides a hip platform for burgeoning creatives to express themselves and showcase their work.
In their own words, Bella Naija offers the "latest news, scoop & gist, featured articles, lifestyle, inspiring & motivating stories, music daily and projecting vibrant positivity of Africa." We're sure their legion of dedicated local readers would agree. The publication is a go-to source for all that's happening on the continent. Their wedding vertical—which has nearly 3 million followers on Instagram—is the go-to source for all things Naija weddings.
Afropolitain is for the multicultural African living on the continent or the diaspora. Here you'l find resources on everything from business to work-life balance, fashion art and much more.
This bi-annual magazine, created byJulian Nicco-Annan (also known as DJ Juls) and his brother Jason captures everything bright and booming coming out of the growing Ghanian creative scene.
This Kenyan-run journal features a plethora of cutting edge writing from African creatives including poetry, prose, travel writing, academic essays, cartoons and much more. So far, the magazine has produced 6 extensive print issues.
Founded in 2002 by Cameroonian writer, journalist and DJ, Ntone Edjabe, this Pan-African publication offers thoughtfully written, politcally-charged content from a uniquely African point of view. Here you can find sharp social commentary, political cartoons and well executed satirical content.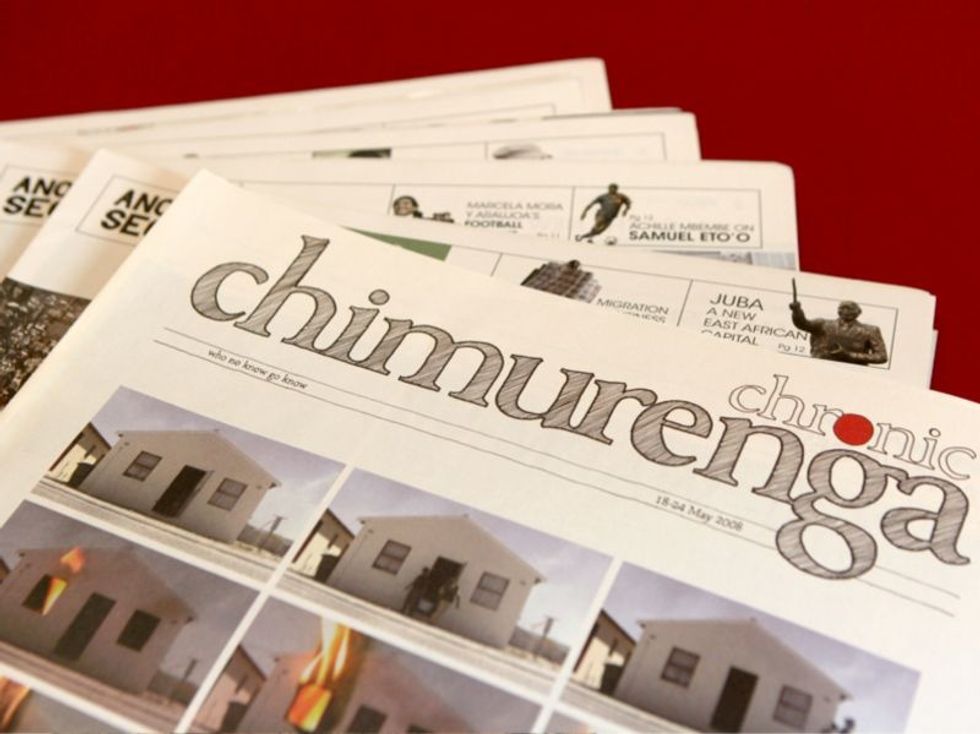 This Nigerian-based magazine describes itself as the "reliable pulse of the African millennial," and covers all things hip coming out of Lagos's new wave.
"Exquisite Magazine is my favorite," says one OkayAfrica reader. "The editor Tewa Onasanya has taken great strides in developing a magazine and the only awards ceremony in Africa dedicated to celebrating African women in professional industries."