For young talents in the fashion world, learning about the business of the industry and how to run a successful brand is just as important as the lessons taught by going to fashion school. Yet, a lot of fashion schools in Africa tend to only focus on aspects of illustration, designing, and pattern drafting. And even though this hasn't stopped the number of people wanting to break into the industry – in Nigeria alone, GDP data from the National Bureau of Statistics (NBS) indicates the "textile, apparel, and footwear" sector has averaged growth of 17% since 2010 – it can cause setbacks.
A proper introduction and induction into the industry is vital in helping set new designers on a solid career path. But a lack of resources and materials means this kind of training isn't readily available. Taking courses abroad would also mean spending a fortune, due to currency differences.
However, there's a new crop of fashion African professionals who have taken it upon themselves to teach emerging talents in full scope, by a way of matching both solid curriculum structures and years of amassed experiences.
Frederica Brooksworth - CIAFE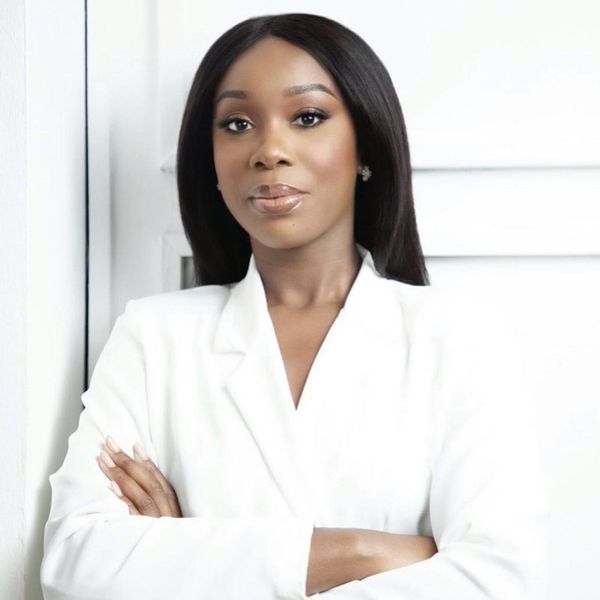 Frederica Brooksworth started CIAFE to improve and advance the standards and development of fashion education in Africa
Photo: Frederica Brooksworth
In June 2021, Frederica Brooksworth took the bold step to take a break from her job as a lecturer, focusing more on the educational system of the African continent, and the country she's from, Ghana. She went ahead to build the Council for International African Fashion Education, CIAFE. Brooksworth, who has worked with top fashion firms like Business of Fashion, Lagos Fashion Week's Style House Files, and FashMash, can mostly be described as an academic, marketing strategist, lecturer, researcher, and curriculum developer, predominantly in the area of fashion.
Around age 16, Brooksworth started her journey into the fashion industry where she did a 2-year-BTEC qualification in Fashion Marketing and Promotions. "I knew I wanted to work in fashion, but I had no interest in doing design," she tells OkayAfrica. "I really enjoyed directing, and just doing some behind the scenes made me understand how things operated." Following this feat, she was admitted into London College of Fashion to further study Fashion Marketing and Promotions for a Foundation and Bachelor's Degree, then Master's Degree, majoring in Fashion Entrepreneurship and Innovation. She took up roles as a librarian, learning facilitator working on short courses, and a one-of-a-kind intern lecturer. "It was a good experience that encouraged me to pursue fashion education business, hence CIAFE" she says.
CIAFE, a non-profit organization headquartered in London, with offices located in both Accra and New York, is a knowledge and research centre that's dedicated to improving and advancing the standards and development of fashion education in Africa. One of their visions is to aid institutions in North America and Europe to decolonize their curriculum and make it more inclusive. They also seek to provide opportunities for youths and talents in Africa through sensitizing people that they can get as many resources here in Africa, instead of searching all the way abroad. CIAFE also publishes exclusive reports about the fashion industry in Africa, with loads of local and international educational institutions using these data in their curriculum. "Data is what informs decisions, and we're seeing that institutions are using ours, which is super exciting for us, and we're thankful," she says. "Our aim is to not only encourage people to learn on the continent, but also to improve the quality of resources people learn with."
Yoanna 'Pepper' Chikezie - The Assembly Hub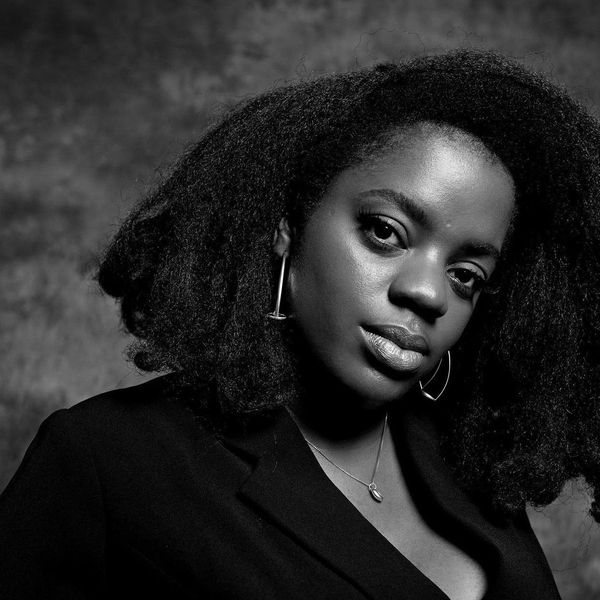 Yoanna "Pepper" Chikezie's The Assembly Hub has had an impact on over 3,000 creatives and entrepreneurs so far
Photo: Yoanna Chikezie
Yoanna Chikezie is a UK-born-and-raised prodigy, blessed with a photographer father, and a mother who could be described as an expressive dresser. From astutely passing her undergraduate years in the University of Birmingham studying Media and Social Sciences, to doing a Masters program at the London College of Fashion, with a major in Strategic Fashion Marketing and Management, Pepper, as she is popularly called, graduated from IEE University as an International Trades student.
On the journey to being one of Africa's fashion professionals who's built a network of fashion entrepreneurs, Chikezie took internship roles as a PR person and fashion assistant. She served as a fashion editor for FAB Magazine, and TW Magazine, before heading content production at Spice TV. However, only a few people were able to deliver the kind of quality she sought; hence, her building The Assembly Hub. "After a showcase, people told us about how we needed more structures, even upon acknowledging our talent. So, I started thinking about a kind of school that could help entrepreneurs to be better" she says.
So far, The Assembly Hub has impacted over 3,000 creatives and entrepreneurs. The platform has done this through multiple works and collaborations with other professional platforms, like The British Council, The International Trade Center, Facebook, Google, London College of Fashion, and Condé Nast College of Fashion, as well as through creating different initiatives and programs that support the growth of creatives in Africa. "The vision for us is to support and create access for young people and women especially in the creative sector," Pepper tells OkayAfrica.
Adebayo Oke-Lawal - Orange Mentorship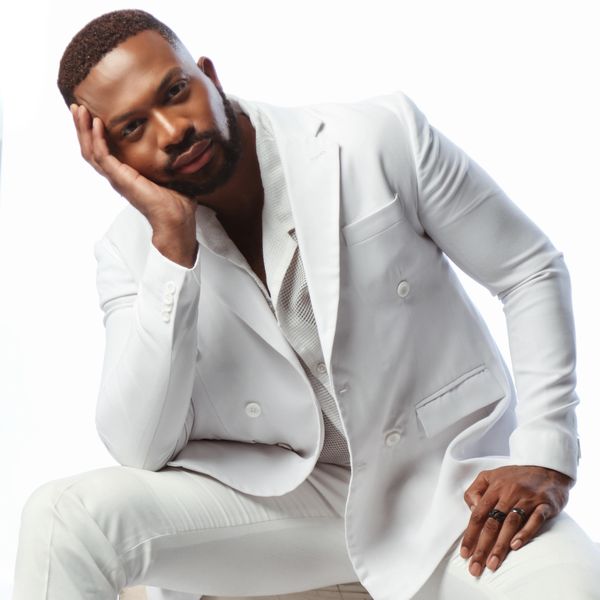 Adebayo Oke-Lawal created The Orange Mentorship program, which is a platform that essentially passes as a fashion education system, educating younger people on the gimmicks of how the industry works
Photo: Adebayo Oke-Lawal
Growing up, Adebayo Oke-Lawal wrote stories that inspired young teenage boys like himself. As an adult, he's following on that path to not only inspire men through his lifestyle, but also through his conversation-starting brand, Orangeculture, which tethers towards freer expressive living. After writing a then-viral piece, The Orange Boy, as a teenager, Bayo, as he is popularly called, went on to explore the world of journalism. Many years down the line, Oke-Lawal shuffled from being a fashion editor at Wow Magazine and interning at multiple fashion platforms, such as Lagos Fashion Week, to founding and creatively directing a now 10-year-brand, Orangeculture. Its premise is based on The Orange Boy story, and it stretches to encompass prominent and dwelling societal elements like activism, masculinity, representation, and pan-African storytelling.
In 2017, he founded a flagship program under the Orangeculture brand, as a way to once more inspire. The Orange Mentorship program is a platform that essentially passes as a fashion education system, educating younger people on the gimmicks of how the industry works, using their own experiences to help them navigate through the blockades and recurring challenges that comes with working in the industry. "As I have managed to create a career in fashion, even though I've had to make a lot of mistakes because clearly there was no one to teach me otherwise, I decided that I'll use my own platform to create [a way] for people to have access to that information," Oke-Lawals tells OkayAfrica.
Creatives grow through learning from the experiences of their predecessors and that's what makes Oke-Lawal's work through the Orange Mentorship so valuable. Over time, they've brought fashion professionals like Omoyemi Akerele of Lagos Fashion Week, Fisayo Longe of Kai Collective, Aisha Ayensu of Christie Brown, Rich Mnisi, Frederica Brooksworth, and Tobi Idowu in, just to mention a few. "Seeing people learn from it and making better decisions is one of our biggest achievements," Oke-Lawal says, "and it is really exciting for us to build bridges between younger creatives and other fashion industry professionals."
Rhoda Aguonigho - Lhaude Fashion Network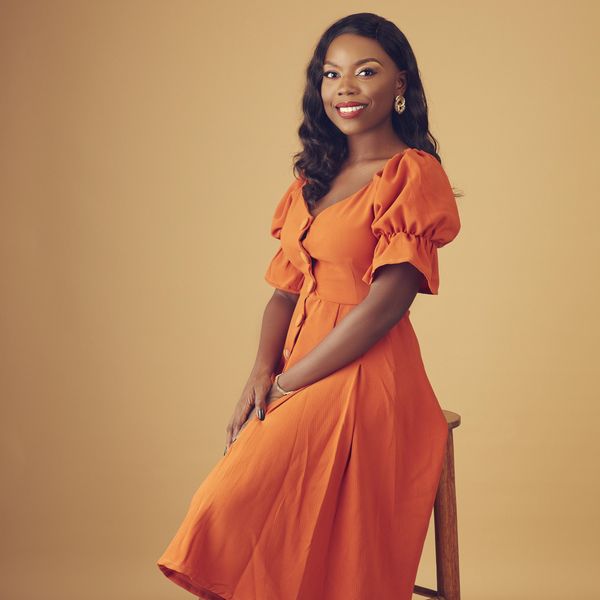 Rhoda Aguonigho is the founder of Lhaude Fashion Network, taking learning opportunities to budding creatives living outside of Lagos
Photo: Rhoda Aguonigho
Rhoda Aguonigho is the founder and creative lead at Lhaude Fashion Network. Her work in the industry includes consulting, project management, and helping young creatives and emerging talents across Africa grow through the Lhaude Network. Before fully focusing on Lhaude Fashion Network, Aguonigho had taken up multiple roles in the industry -- ranging from events and program associate at The Assembly to editor at Blacknbold, a contributor at Haute Fashion Africa, project assistant at Lagos Fashion Awards, and project manager for The Bride by Maibecca bridal runway show.
As Nigeria's most commercial city, Lagos hosts some of the biggest events and openings -- making it a city of ample opportunities where inhabitants of other cities travel long distances to so they can be a part of its organized events and programs. This is a major hurdle the Lhaude Fashion Network is trying to overcome -- taking learning opportunities to talents outside of the former country's capital, by a way of hosting some of the biggest fashion personalities in these cities. "In 2016 while schooling outside Lagos, I found out that a lot of fashion events were built around Lagos state," Aguonigho says, "and I thought 'why not create a space for us to collaborate and bridge the gap between fashion experts and emerging talents?' Hence, the birth of Lhaude."
Lhaude runs as an initiative that helps to create intimate moments between creative and fashion experts who have had to navigate the industry at a time when it wasn't a proud thing to be involved in. So far, the network has hosted the likes of Tosin Ogundadegbe, popularly called The Style Infidel, Denola Grey, Samuel Noon, Fade Ogunro, Salem King, Bankole Thomas, and more. They did this through hosting cocktail parties, meet and greets, organizing mentorship classes through the Mentorship Scheme, Leap Project, incubator programs, and monthly community sessions, teaching creatives the business of fashion, business development and management, astute business practices, and how to better get funding. "Lhaude started off as a collaborative venture, but we've grown into an organization that enables emerging fashion talents to grow and thrive, through support, collaboration, connecting them to mentors, resources, and now, funding, " says Aguonigho. "We have something very exciting coming up in 2022, and we're going to give out funds to these creatives."