Sponsored content from Lagos Fashion Week.
While still a nexus for showcasing the continent's creativity in fashion, Lagos Fashion Week has transcended the runway to merge with the heartbeat of the city itself. Opening this week till the tail end of October, Lagos will once again play host to this new fashion season, with its familiar angles and scenes, and fresh ideas. The shows get all the attention, as it should be, but we hardly ever hear from the designers themselves, and how they experience -- and prepare for -- it all.
With new designers showing their first collections, and established brands returning to the runway, self-made routines to cope with the stress and pressure of presenting at Lagos Fashion Week become ever more important. Whether it be yoga, working out, drinking water or listening to a carefully curated music playlist, designers have adopted measures to operate at their best during Africa's premier fashion runway event.
OkayAfrica spoke to a few of them to find out more about how they personally approach the season.
Fruché (Frank Aghuno)
Photo: Bolaji Odukoya
"I'm currently trying to finish up the collection and it's not looking like I'll meet the deadline, to be honest. My fittings were on Monday. I haven't shown at LFW since 2019 so I think I have forgotten how hectic it gets when the time approaches. I'm big on music. My team and I are barely even sleeping as it is so music is helping a lot. I'm able to power through when I have the right soundtrack. Prayer as well. I'm not the most religious person but praying is super important during this period."
Tia Adeola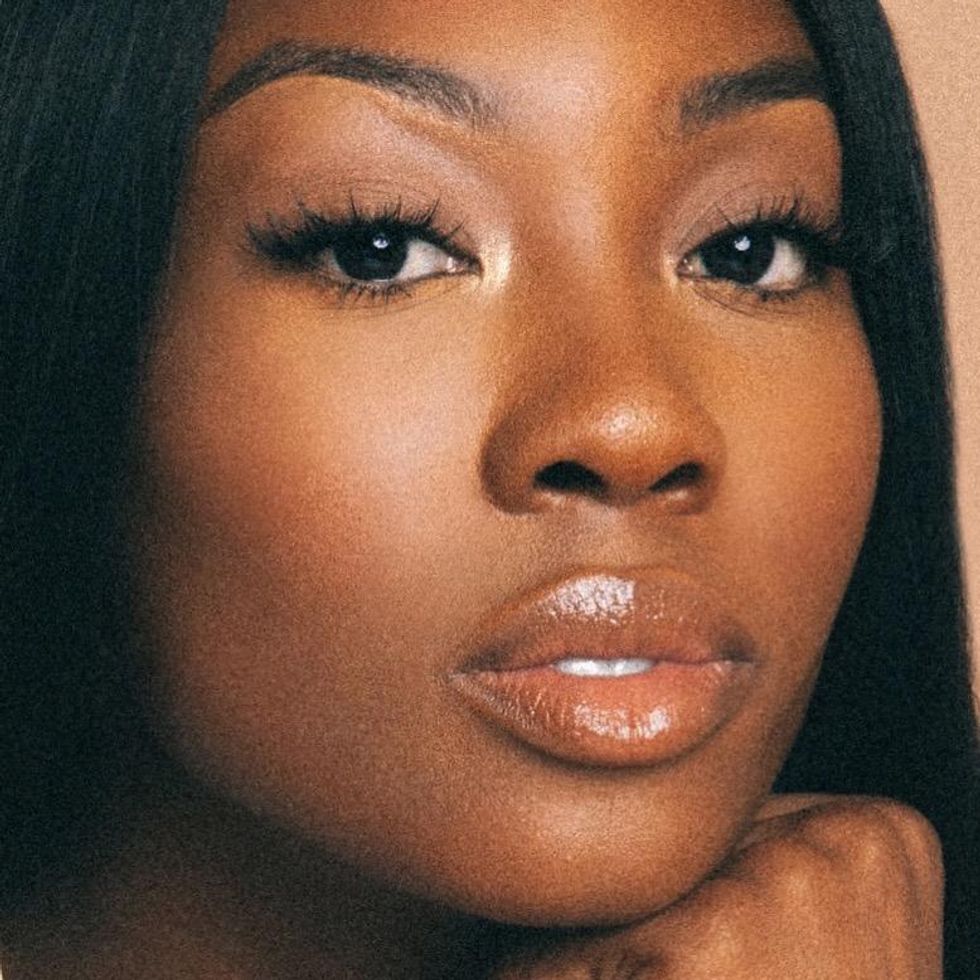 Photo: Andy Santiago
"I don't have the luxury of self-care rituals before a show just yet. It may not be the healthiest or most organized method and I hope to implement some in the near future. However, I'm still growing as a designer and an artist with a lot to prove so I work till the very last minute when my first model is starting her walk. You can never be too prepared!''
Pepper Row (Omafume Niemogha)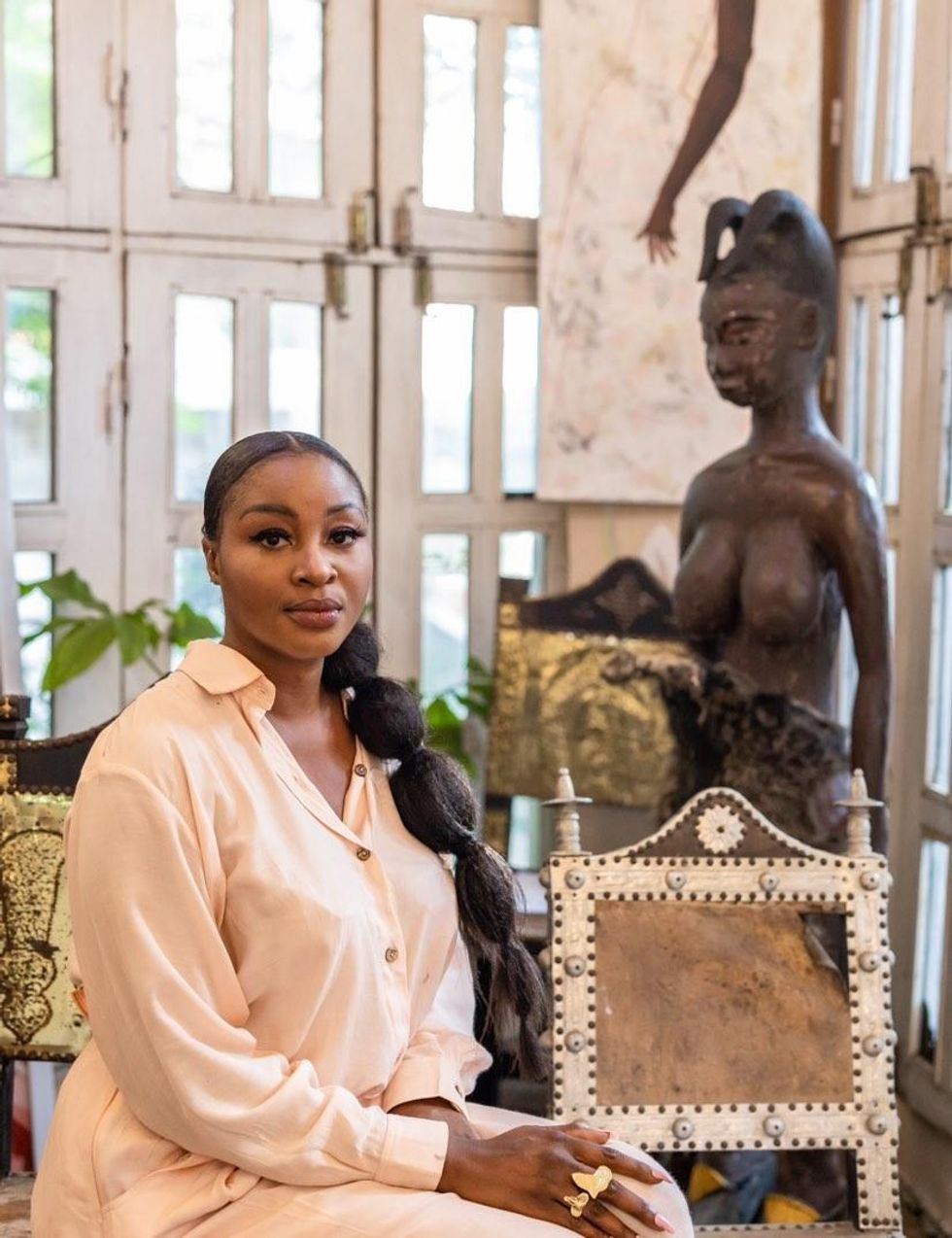 Photo: Yagazie Emezi
"I love the energy that is Fashion Week. My team and I started preparing months in advance as there are lots of inspiration, stories and culture to share from the continent. In the days leading up to the fashion show, there's a focus on putting the looks and mood together, from the styling, hair, makeup and accessories to fittings and rehearsals. I like to stay focused and if I feel some pressure, I listen to some relaxing music from my playlist, drink lots of water and tea and take some moments off to not do any work, in order to allow me to do some more work.''
Sahrzad Designs (Scheherazade Essrhir)
Photo: Scheherazade Essrhir
"My routine to prepare for Fashion Week is what I apply in my life in general. I wake up in the morning and I thank God for being alive because for me, the more we are in gratitude, the more we receive in life. Then I take 10 minutes to read positive statements and meditate to channel my stress that's high before Fashion Week. I have lunch while reading a book or listening to a podcast. But let's say that my stress this week is a positive stress because it's a huge opportunity for me to be among the Green Access finalists and be in Lagos to present my collection."
MetaKay (Kyere Kwaku Awiti)
"There's definitely excitement and pressure when it comes to showing Lagos Fashion Week but personally, I try not to get too overwhelmed with it. I list things that I need to do, then start breaking them down, researching, creating a mood board and so on. I think that a designer preparing for Fashion Week without a little bit of pressure isn't fun for me. Also, I don't have a specific routine on doing this, I just go with the flow. This will be my debut at Lagos Fashion Week as part of this year's Green Access finalists. And I'm hoping it will open greater doors for me."
Ejiro Amos Tafiri
Photo: Godson Ukaegbu
"After consuming a lot of literature, travel edits and information, we began documenting what the inspiration and influences of the collection would be. I got a lot of sketch paper, and arranged my drawing essentials in a tidy environment. Order is of utmost importance at this time. I then keep myself zenned by attending daily Catholic mass, being in constant prayer and surrounded with worship music. The creativity flows and the collection reveals itself to me."
Olisa Kenya (Akoth Otieno)
Photo: Gordon Oyoo
"The journey to Lagos Fashion Week has been thrilling and intense in equal measure. The excitement still does outweigh the pressure though. One of the ways I have dealt with the intensity is to pace myself by engaging community. I asked and got help from the people around me when I needed it. Being able to bounce ideas off my close friends has been an important part of not just the creating process but the wellness aspect as well. I immerse myself in music too. I work out. I'm big on Zumba and staying on it during my fashion week journey helped a lot. I visit art galleries and exhibitions. I have always been heavily inspired by art and all the beauty it comes with. Every time I feel stuck I visit a gallery for that fresh burst of inspiration."
JZO (Joseph O. Ike and Ola Akindeinde)
"We always like to believe we begin our preparations on time. After all, we have a whole year's notice (sort of). But then somehow, we always seem to find ourselves in this position; we are less than 48 hours to the show and we technically haven't completed all our pieces. I mean, they are complete, but are they? And this is the routine, this never-ending back and forth, adding, taking away, including this, taking that out, trying a different color accessory with that one. That is what preparation is like. Coming up with the collection, the idea of it, and the general creative direction we want the pieces to go, that's been done several months ago, but preparing for the show, honestly, until the music comes on and you hear 'models on the runway,' we are probably going to keep working on it."
Jermaine Bleu (Jason Jermaine)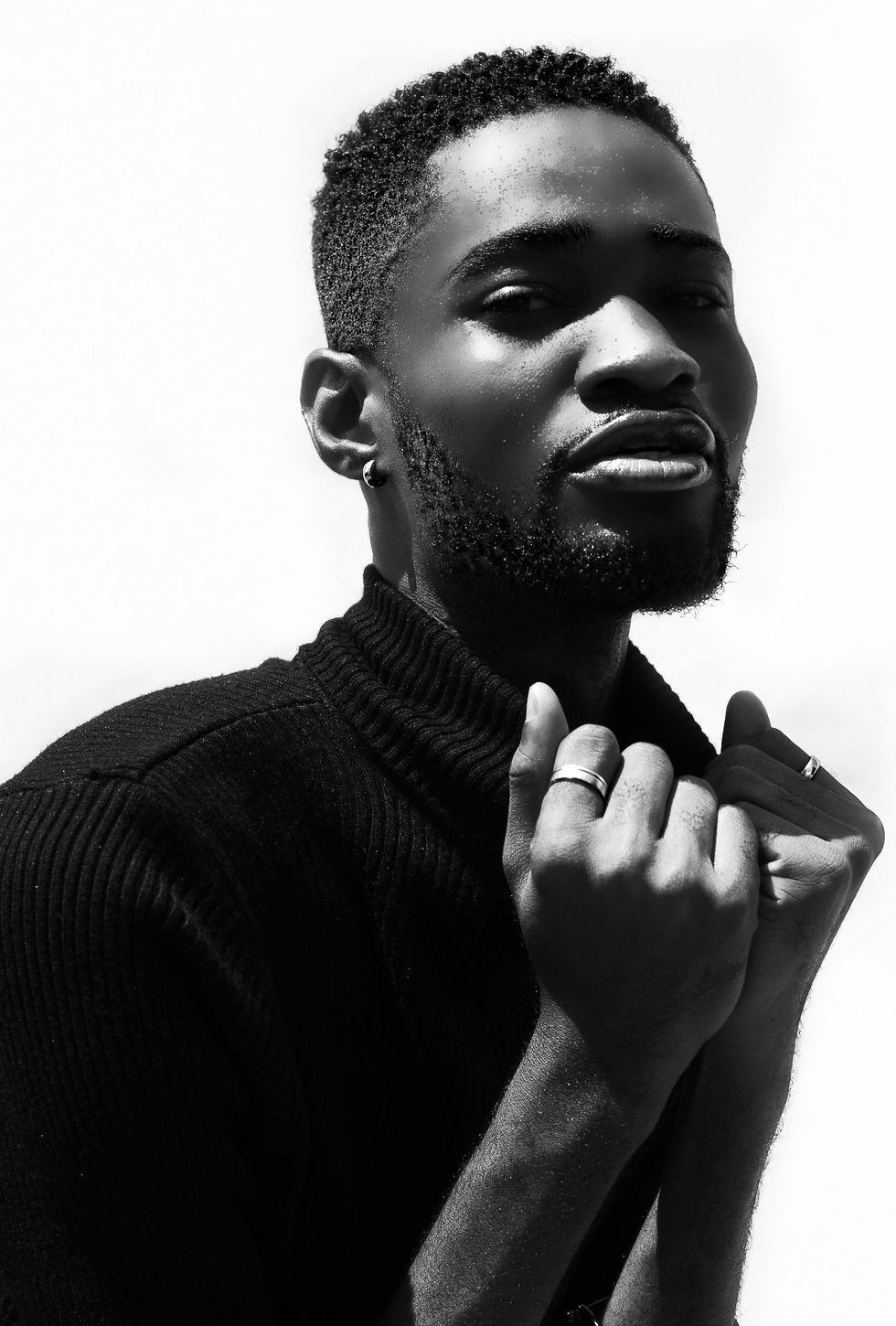 Photo: Fred Ocloo
"We haven't shown since 2019 so returning to Lagos Fashion Week feels like a comeback. It's pretty chaotic in Lagos but I love it. Although I don't involve myself so much in the chaos, I'm used to it. Whenever I get to Lagos, I try to stay calm, breathe in and breathe out and listen to some music (Ravyn Lenae's Hypnos). And if something goes, I will just advise myself to relax."'s Hypnos). And if something goes, I will just advise myself to relax."
Lagos Space Programme (Adeju Thompson)
"Because my design approach is slow and intentional (we only release a collection a year), I'm usually not under pressure during times like these. I like to create environments at my showcases where guests observe the clothes that have been made and talk to each other, cocktail in hand. Lagos Space Programme, while a ready-to-wear label, is a multidisciplinary design practice. Our pieces have been shown at art exhibitions and galleries. This is not to say that I don't have challenges as an independent designer, but my current approach to fashion works best for me."
Oshobor (Oshobor Odion Peter)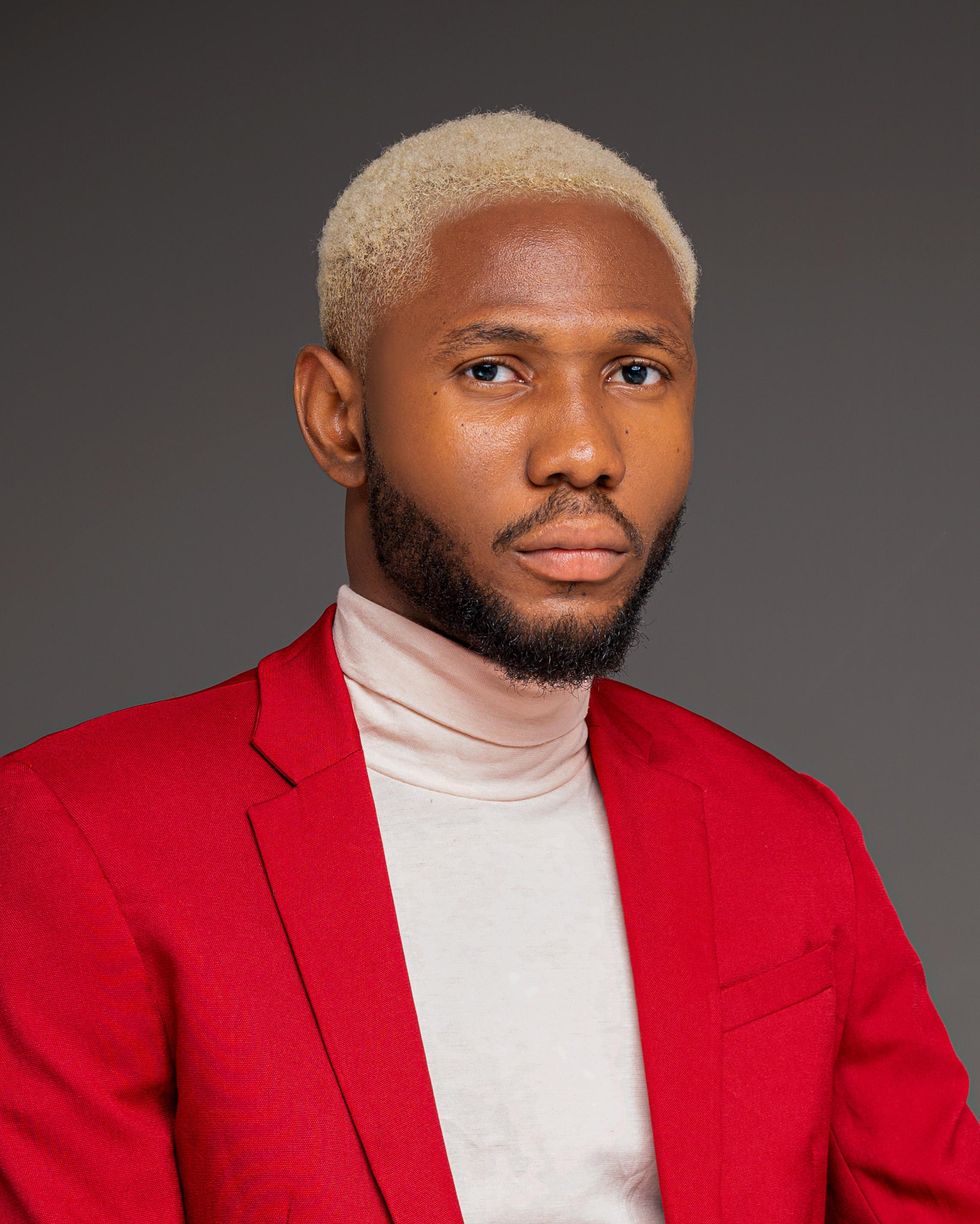 Photo: Ephraim Ola
"This is my first runway show and because of preparations for Lagos FW, I don't think I have a sleep routine anymore. There's pressure. My routine these days is to wake up and continue where I stopped the previous day, ensure that I have enough waste yarn, and when I realize that I do not, I immediately step out to source for more. With Fashion Week, I have learned to gather all my materials first and make do with what I have. To cope with the pressure, I usually take some time off, and I don't mean days, just hours. Talk to my dads - my birth dad and my foster dad, who both play huge roles in making me a better man - and watch a movie."