Because we keep our ears on the streets, every beginning of the year, we make our predictions of South African artists we feel will have a huge impact on the scene based on their activity from the previous year. Peep our predictions for 2020 here.
As tough as 2020 was, new artists put in the groundwork laying a solid foundation for what is likely to be a great 2021 for them. From Intaba YaseDubai, whose hook was a big contributor to the success of Big Zulu's "Imali Eningi", to popular dancer Kamo Mphela's fruitful forays into being a recording artist, new wave lyricist Lucasraps who's raking in thousands of plays on SoundCloud for his new age raps, we bring you 13 South African artists who are likely to make a big impact on the SA music scene this year.
---
NB: This list is in no particular order.

Kamo Mphela
Image courtesy of artist.
Debuting on Jobe London's 2019 hit single "Sukendleleni", where she is credited as Kamo Manje and on Scorpion Kings' "Sandton", Kamo Mphela has embraced being a vocalist after being known as a dancer and a key figure in the amapiano scene. Her memorable, nursery rhymes-esque lyrics and lively chants have proven to be a success. Last year, Kamo Mphela was featured on two top-charting amapiano hits, MFR Souls' "Amanikiniki" and Busiswa's "SBWL" which bagged her virtual and live performances on TV/award shows and events, amidst lockdown restrictions. Her electrifying and impressive dance moves will easily convert an onlooker into a believer. Kamo possesses qualities of a star, and her debut 4-track EP Twentee demonstrated that she can carry a song on her own beyond her playful sonics. Kamo Mphela has been teasing new music, and is ready to take her music career to greater heights, which is almost guaranteed to happen in 2021.
Follow Kamo Mphela on
Twitter
and
Instagram.
Reece Madlisa & Zuma (Amaroto)
Image courtesy of artists.
The duo named Amaroto had amapiano lovers dancing to their hits for most of the second half of 2020. From "Jazzidiscliples (Zlele)" to "Sithi Sithi", "Lengoma", "VSOP", "uLazi" and more, they have undoubtedly solidified their place within the congested amapiano scene. Their captivativing lyrics and cadences are reminiscent of kwaito, and, by virtue of that, they have won the hearts of many. Their work ethic, hit-making abilities, and close working relations with other artists and producers such as Mpura, Mr JazziQ, Busta 929 and 9umba, guarantees that they are not slowing down anytime soon and their presence will be felt even further. The sequel to their striking Amaroto EP is currently loading, and, if the first one was anything to go by, fans are in for a treat.
Follow Reece Madlisa on
Twitter
and
Instagram.
Intaba Yase Dubai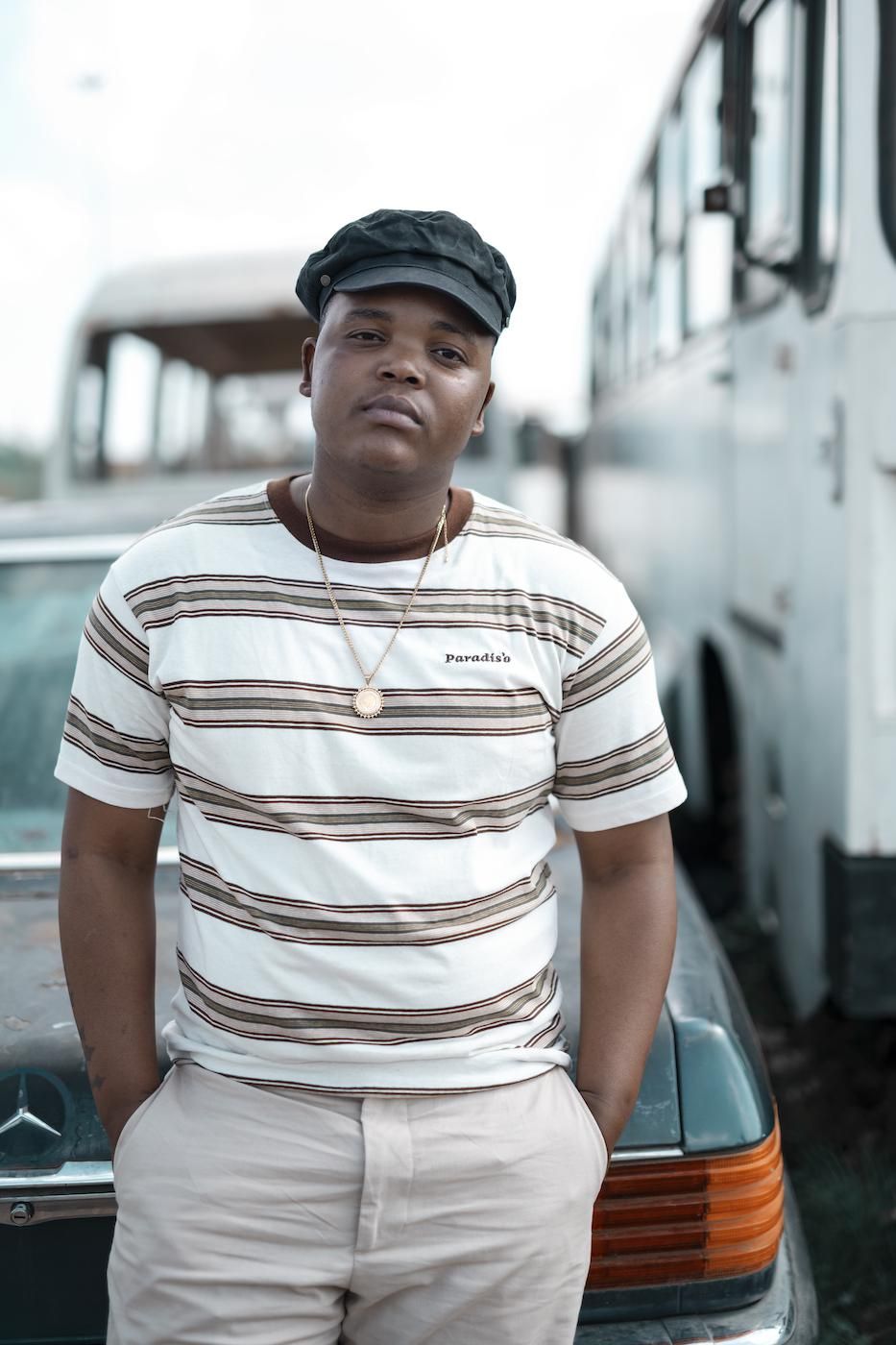 Image courtesy of artist.
By December 31, 2020, everyone in South Africa and surrounding countries either knew the entire hook to Big Zulu's "Imali Eningi" or was annoyed by it as the song was playing everywhere. Intaba Yase Dubai is the whiz behind the iconic hook that had people manifest having loads of money. After his recent signing to Ambitiouz Entertainment, the talented musician from KwaMaphumulo, KwaZulu-Natal, is on-track to stardom. Just like most AE signees, Intaba YaseDubai's music has traces of maskandi, hip-hop, Afro-soul and Afro-pop, and, as a result, it resonates with a wide audience of different age groups. Intaba is bound to peak in 2021.

Follow Intaba Yase Dubai on
Twitter
,
Instagram
and
Facebook.
Boohle
Image courtesy of artist.
The versatile vocalist brought forth heartfelt and meaningful lyrics in her debut EP Izibongo, which consists of songs that are both Afro-pop and amapiano. As she straddles between genres, not limited to the two, Boohle's ravishing voice and songwriting ability exhibit a high level of sincerity and vulnerability in whatever topic she tackles on a song. In 2020, she teamed up with Josiah De Disciple (former member of JazziDisciples) to release "Umbuso Wabamnyama". With the singles, "Mama", "Impilo Inzima" and "Inyembezi" already buzzing and streaming well, the album is expected to give the artist her own mainstream moment in 2021.
Azana
Image courtesy of artist.
The rich timbre of Azana's voice is akin to royalty, much like the names given to her by her family, Makhosazana and Princess (which have the same meaning), Azana is derived from her first name. The singer-songwriter from Durban, KwaZulu Natal first caught the people's attention as the featured vocalist on Sun-El Musician's "Uhuru", but it was her own debut single "Your Love" which solidified her seat at the throne. The single is currently one of the most streamed songs in South Africa, and has also been enjoying reasonable radio and TV airplay. Her debut album Ingoma touches on themes of love, women empowerment and spirituality/religion. With the release of more singles from the album, which should happen in 2021, her reign is to continue and extend to other territories as well.
Follow Azana on Twitter and Instagram.
Flash Ikumkani
Image courtesy of artist.
Flash Ikumkani is at the forefront of the new wave of Xhosa rappers coming out of the Eastern and Western Cape. His 2020 breakout single "Umhluzi'' and its subsequent remix with peers Soul T iDyan and Bravo Le Roux, is arguably one of the strongest hip-hop songs to drop in 2020, a year that was heavily clouded by amapiano. Flash prides himself in being "intwana yasenkeva" (loosely translated to "a guy from the rural areas"), and his lyrics often detail stories about his upbringing and everything he has been through while pursuing his dream. The Emtee Records signee is set to release his debut EP aptly titled Inkwenkwezi ("a star" in isiXhosa) in 2021 and, with it, he stands a good chance of dominating the game.
Daliwonga
Image courtesy of artist.
Daliwonga has one of the most recognisable voices amongst amapiano vocalists. In 2020, he dropped his debut EP Uyang'Testa and album Chameleon, in a space of six months and featured on many songs by other artists, including Kabza De Small's chart-topping, record-breaking I Am The King of Amapiano album (he appears on a total of eight songs). Currently signed to New Money Gang, under the meticulous guidance of DJ Maphorisa, it is likely that his reach will expand beyond South Africa where he has already made a mark within his first year of being in the mainstream.
Follow Daliwonga on
Twitter
and
Instagram.
Joda Kgosi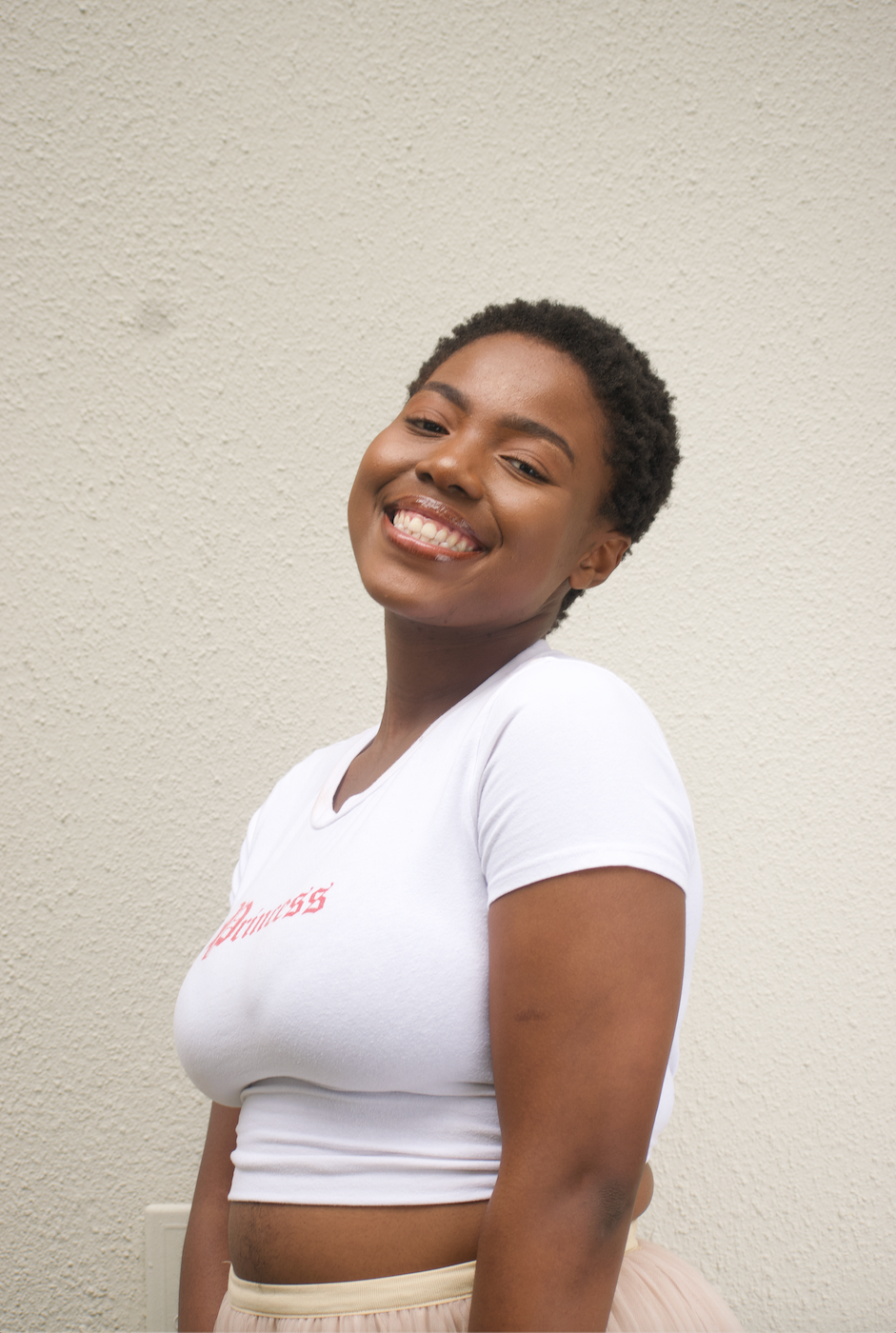 Image courtesy of artist.
​Joda Kgosi only has two songs out. Both were released in 2020, but those are enough to earn her a spot on this list. The two singles garnered 156.4K combined streams on Spotify, while her second single "Truth It" had more than 100K in the first three months of release and was included in the Top 100 Best songs of 2020 playlist on Apple Music. Her quality production (courtesy of Elizée), vocal capabilities and relatable lyrics ensure her name comes up when the new wave of South African R&B is mentioned. The 18-year old singer-songwriter just finished her matric, and is set on giving her music career more attention than before. With an upcoming debut EP in the works, this sounds like the beginning of a familiar success story.
Follow Joda Kgosi on
Twitter
and
Instagram.
Dlala Thukzin
Image courtesy of artist.
If you follow the gqom scene, then you should be familiar with the name or his producer tag. Thukzin broke into the industry as a producer on Babes Wodumo's genre-defining 2016 debut album, Gqom Queen, vol. 1. Since then, he has taken centre stage and managed to establish himself as a standalone artist, releasing his own singles including the 2019 hit "Naba Laba" featuring Dladla Mshunqisi and Zulu Mkhathini. His debut EP Permanent Music, released in the last quarter of 2020, is not limited to gqom and has hints of other electronic dance music sounds like Afrotech, making him an ideal candidate for a European crossover. After all, South African house music has a solid foundation in Europe through efforts made by the likes of Black Coffee, DJ Lag, Rude Boyz and other SA dance music pioneers.
Follow Dlala Thukzin on
Twitter
and
Instagram.
Lucasraps
Image courtesy of artist.
​As his name suggests, Lucasraps prides himself in his ability to spit. And with a Nasty C co-sign under his belt, one can be convinced that he raps really well. The rapper's fast-paced flow displayed on Blxckie's "Big Time Sh'lappa" and "Ah ah ah ah", is breathtaking and exciting. His distorted 808-laden, moshpit-inducing songs have thousands of plays on SoundCloud, while his single "Without You" and contribution to Dr. Peppa's 2019 amapiano and hip-hop crossover hit "What It Is" proves that he can make club/radio-friendly songs, as well, which is always an advantage for any new wave rapper trying to break through into the mainstream.
Follow Lucasraps on
Twitter
and
Instagram.
Blxckie
Image courtesy of artist.
Blxckie is Lucasraps' tag-team partner, and, together, they are gunning for the prestigious intercontinental championship. His charismatic flow and abilities to produce and sing, set him apart. Dr Peppa's drill-leaning "Bambelela" saw Blxckie deliver a standout verse, alongside established acts Cassper Nyovest and Focalistic. Somnyama, as he is affectionately known, represents the growing Durban new wave rap scene that has been bubbling under in the last two years. The rapper has laid the foundation and is expected to go up, like he declares in his single "Uppity" released in December 2020.
Follow Blxckie on
Twitter
and
Instagram.
Oscar Mbo
Image courtesy of artist.
The Joburg-based deep-house maestro has chosen to stick to the soulful, stripped-down approach to the subgenre which was relatively popular in South Africa during the 2000s. Deep-house has always been centred towards a more mature audience, but Oscar's personality, as seen on social media via his viral videos, has attracted a rather youthful crowd. Last year, he released the album For The Groovists which included the singles "Moya Wami", "I Need You" and "Grateful". The album also came with a Kabza de Small feature. With co-signs from deep house legends such as Vinny Da Vince and DJ Christos, the producer/deejay has a chance of bringing the niche subgenre to conversations about popular music.
Follow Oscar Mbo on
Twitter
and
Instagram.
Kelvin Momo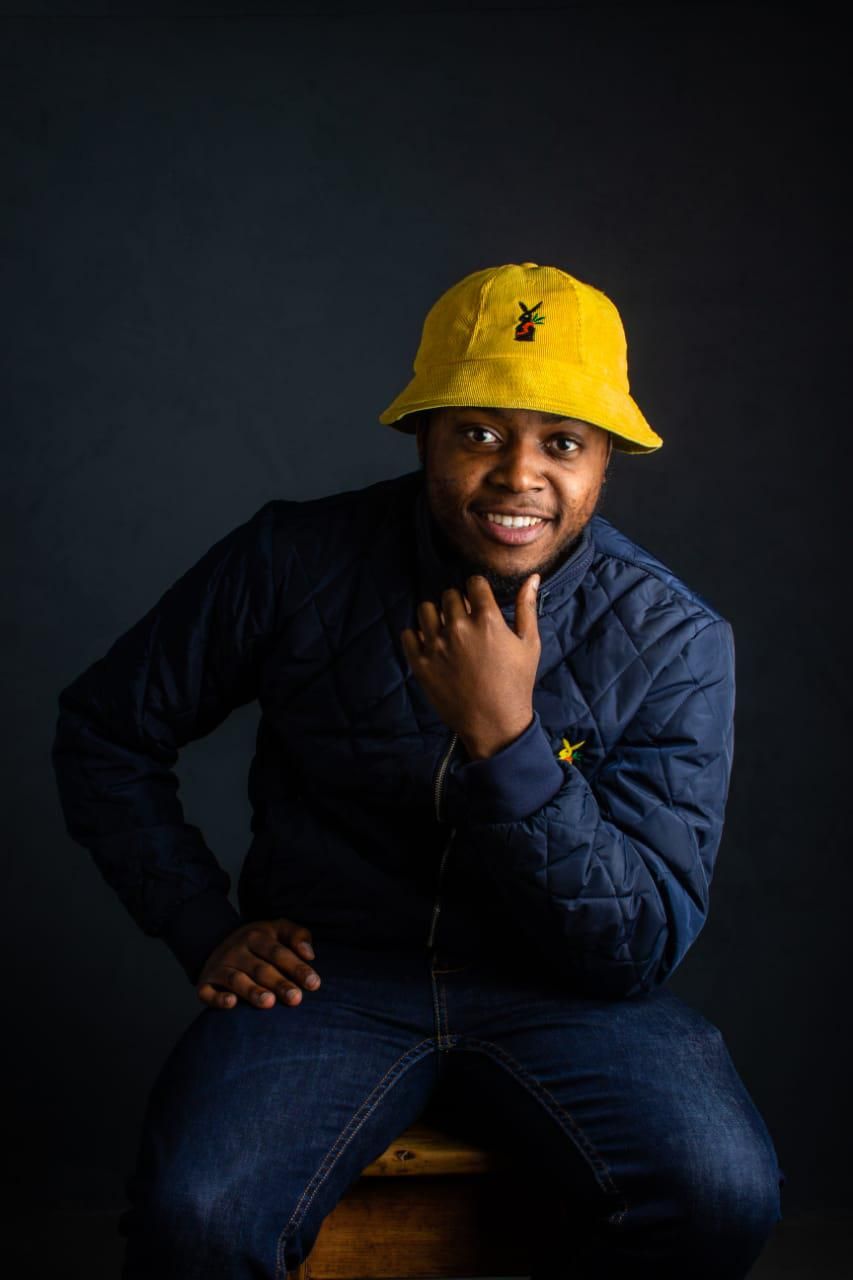 Image supplied.
​Kelvin's soulful-house-leaning amapiano productions differentiate him from the pack. The self-proclaimed Soulful King has been doing production mixes and churning out music over the past few years, which have built him a reputation as a talented producer. His album Momo's Private School, released under Kabza de Small's label Piano Hub in 2020, has been gaining traction and doing incredibly well on streaming platforms. As more people get introduced to his music, his name will rise to the top among what people casually refer to as "private school" amapiano, a variant of amapiano that employs deep-house and jazz elements.
Follow Kelvin Momo on
Twitter
and
Instagram.