Photo by Nickii Kane.
We chat with the rising singer on her journey to stardom and her new music video for "Where I'm Coming From."
It's the closing set at BRIC's Celebrate Brooklyn during a summer evening in Prospect Park. Jamaica's very own Protoje pauses to give Sevana and Lila Iké, two members of his new collective, In.Digg.Nation, their moment to shine on stage.
Iké, born Alecia Grey, shows herself to be a force and light as she dons an all-white suit with her curly afro roaming freely. Not introducing herself until she concludes, there's a clear energy shift in the park as her vibrato nods to the reggae of the past.
Just a few days later, she visits the OkayAfrica offices and her chill demeanor and casual threads beg the question of how she could make sense of who she blooms into when it's time to perform. "I don't even know myself on stage, to be honest," she says. "I don't even think it's 100 percent me."
Sharing how she came to settle into her stage name, she notes that Lila was coined from pet names folks called her from her first name, Alecia. Iké, on the other hand, is usually short for the Nigerian name Ikechukwu in the Igbo language. She also came across an Ikechukwu when she moved to Kingston who's mind, she says, was one to remember. Meaning "God is powerful" or "power of God," it struck her that names such as that can be since she's been surrounded by Johns, Pauls or Marks.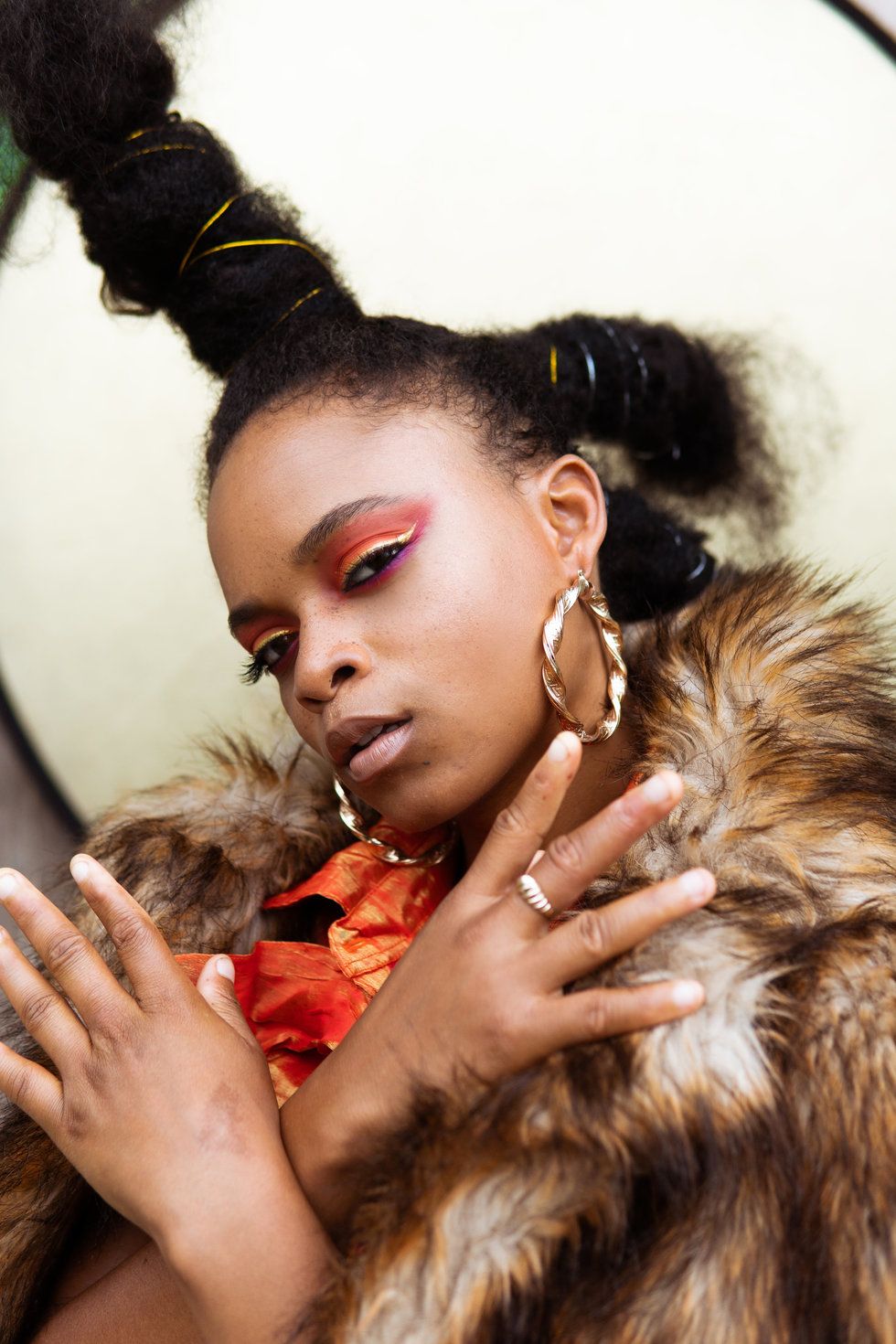 Photo by Nickii Kane.
"I wanted to use Ikechukwu as my stage name," she explains. "I remember I did my very first performance, introduced myself as such and people were calling me all sorts of things and I knew it wasn't going to work. My friend later suggested Lila Ike and I could see it on an album cover. I recently found out that Lila means lilac in Italian and it also means 'the everblooming flower' or 'to bloom.' Words are powerful—I really believe music is the power of God and I wanted to attribute that to my music and my whole being."

Iké's newest music video "Where I'm Coming From" recently dropped and both the song and visual is an ode to her journey from her neighborhood of Christiana in Manchester, Jamaica, to Kingston. With the legacy of Ijahman Levi and Garnett Silk, two hometown heroes, behind her—she's well on her way to be the new face of not only her people, but reggae music, to the world. For Iké, "Where I'm Coming From" is also her way of encouraging people to stay working on themselves and their goals—and to be real.
Keep reading...
Show less