Interview
Dec. 02, 2019 02:36PM EST
M.anifest. Image provided by the artist.
The Ghanaian rapper talks to us about seamlessly blending afrobeats & hip-hop in The Gamble and working with the likes of Burna Boy, Simi and more.
M.anifest needs no introduction.
Over a decade strong in the industry, the West African artist, who began his career in the United States, wields a discography that could go toe-to-toe with some of the brightest MCs in the world. Arguably the most creative rapper in the Ghanaian music space, M.anifest has never pulled any punches when it comes to his art, steadily delivering music filled with relevant and conscious themes—whether he's playing the lover-boy role or boasting about his mic skills he's always thorough, technical, and deliberate with his craft.
The rapper's last project, Nowhere Cool, which was dropped in 2016 set a new precedent for hip-hop albums in the Ghanaian scene, with very few contemporary hip-hop albums matching up to its caliber. It's now been 3 years since M.anifest last released a body of work, much to the anxiety of the rapper's highly-enthusiastic fanbase, the 'M.anifans,' who he calms down from time to time with the occasional standalone single or throwaway freebie.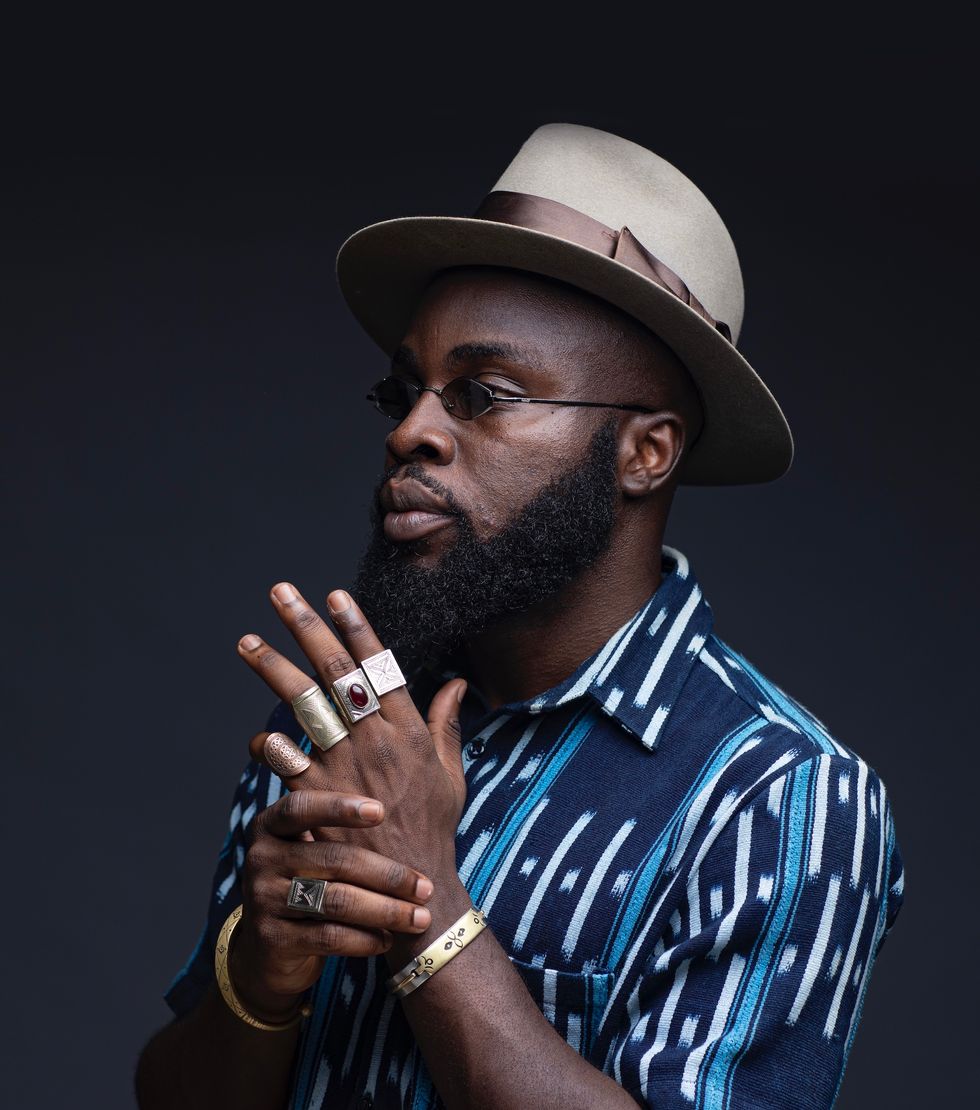 M.anifest. Image provided by the artist.
This time around, the rapper has finally set out to make good on his promise, presenting the release of his new 7-track EP, The Gamble. Two singles from the EP have been shared already, "Big Mad" featuring Nigerian singer Simi, and most recently "Tomorrow", featuring afrobeats' biggest star of 2019, Burna Boy, both accompanied with pristine visuals. In "Big Mad" the rapper narrates the story of a relationship turned sour, assisted by floaty melodies in Simi's silky soprano. "Tomorrow" is the rapper's profession of love over a bouncy afrobeats backdrop. It serves as the return leg of his standout feature on Burna's African Giant album cut "Another Story".

With additional features by Bayku, Kojey Radical, Worlasi, Moelogo, and B4Bonah—and production by Drvmroll, Rvdical The Kid, MikeMillzOnEm and more—The Gamble is a short-but-sweet project that presents a more lighthearted version of M.anifest. It's a clear contrast to Nowhere Cool, which was marked by claims of rap dominance, sober social commentary, and introspective personal stories. The Gamble drops the air of seriousness and adopts a more laid-back atmosphere, chock full of feel-good blends of afrobeats and hip-hop that set the stage for carefree raps about life and love. This is definitely a version of the god MC that we could get used to.

We spoke to M.anifest about The Gamble and the story surrounding the new EP below.
Keep reading...
Show less