Interview
Nov. 21, 2019 01:10PM EST
Sarz. Photo: Manny Jefferson. Courtesy of the artist.
We talk to the star producer about his role in the rising global popularity of Nigerian music, spanning his production on massive singles from the likes of Wizkid, Skepta, Drake and more.
"I think more than the music, the narrative is more important these days," says Sarz as he sits at the offices of his press agency. "So one great song with an amazing narrative can get you farther than five great songs sometimes."

When Sarz talks about music, his eyes light up. They dart with excitement as he runs through topics like sounds, production, trends, and innovation. These are all words that represent his life's work of impactful music production, which has powered a generation of music in Nigeria, and is currently playing a role in its international future. Sitting at the offices, decked in a white t-shirt, red trousers and Nike kicks, he makes a point that he rarely grants interviews. And when he does, it's in spaces like this, in rooms and studios where his business is conducted, and his work is birthed and refined for public impact.
Born Osabuohien Osaretin, the 30-year-old music producer discovered sounds by accident when his ears would automatically pick apart music and focus on the beat. Interestingly, he discovered that he could remember every beat in detail. It was the entry point to a career that took off in 2010 when he scored his first hit on Jahbless' "Joor Oh" remix—during the formative stages of the current Nigerian pop success—and has provided sounds that have shaped the culture and given it its biggest moments.
With afrobeats' global ambitions taking off, Sarz's production is playing crucial roles in celebrated cross-cultural projects. He's helmed Drake's "One Dance," unlocked the chemistry between Wizkid and Skepta on "Energy (Stay Far Away)," and added composition on Beyoncé's Lion King: The Gift album.
"I'm inspired by the thoughts of how far I can take music. Just thinking about where this music can take me to," Sarz says, taking swigs from a water bottle. The producer has also worked with the biggest stars in afrobeats, and a look through his catalogue has hits every year since 2007.
He talks passionately about his work, the source of inspiration, where good music originates from, and how he identifies where to direct his energies. He runs an academy that has been a vehicle for delivering new producers to the culture. Sarz converses with range, a brimming energy, and a humility that is tied to purpose and achievements. He never shies away from topics that examine his revered place in this ecosystem, admitting without bragging that he is no one's mate. Even his 2019 SINYM EP is affirmation that "Sarz Is Not Your Mate." He has seen a lot and has a lot to say.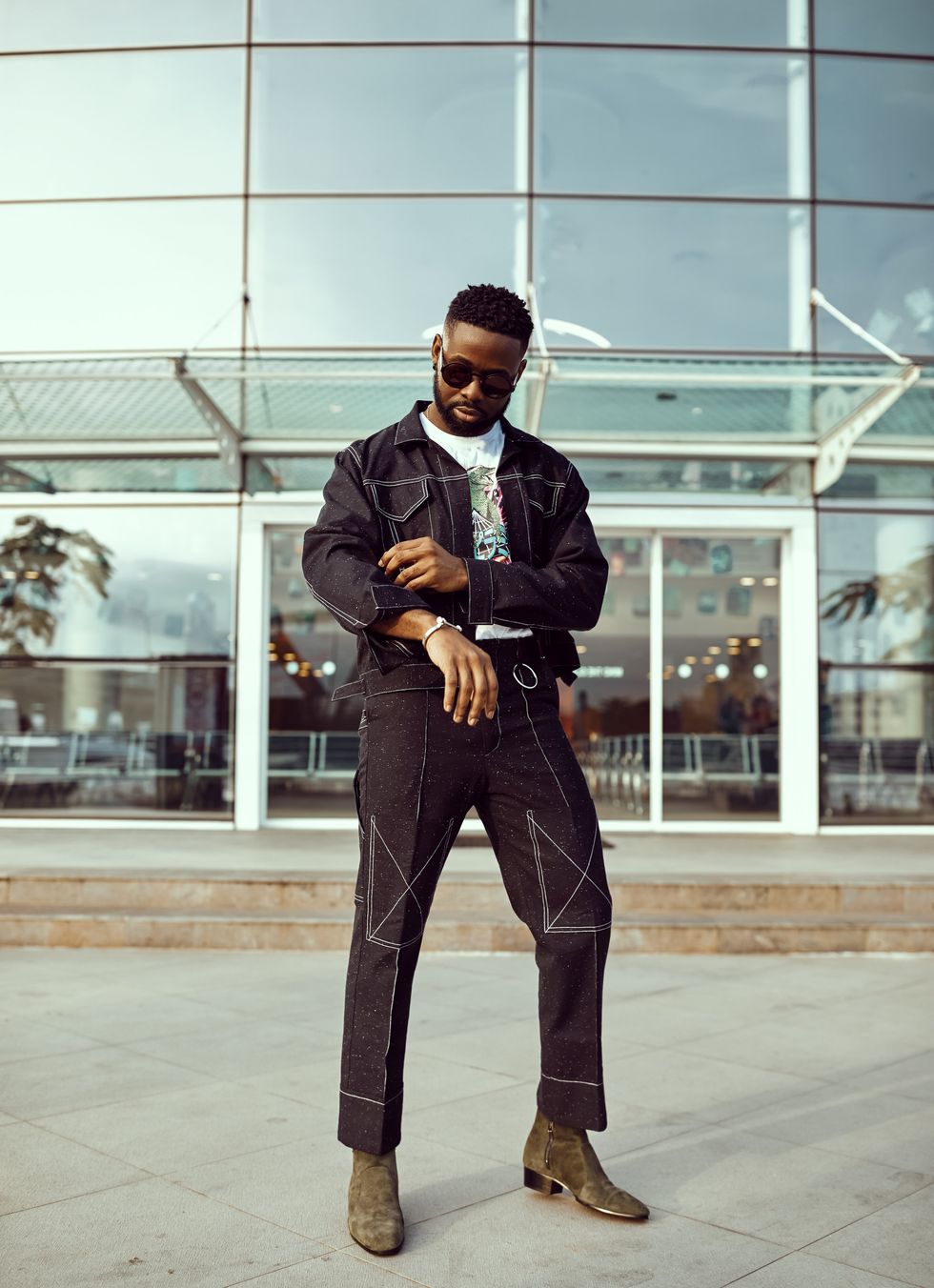 Sarz. Photo: Manny Jefferson. Courtesy of the artist.
Keep reading...
Show less