News
Trevor Noah's 'New & Sexy Daily Show' Has A Premiere Date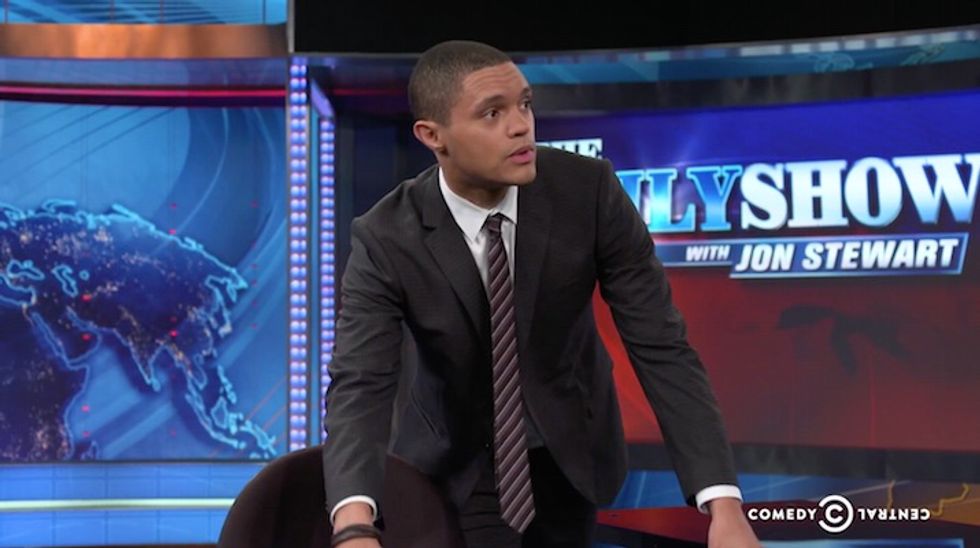 'The Daily Show With Trevor Noah' will officially premiere September 28th on Comedy Central.
In March, South African comedian Trevor Noah was announced as Jon Stewart's successor as host of The Daily Show. The news came just five months after Comedy Central first brought the Soweto-born media personality on to join The Daily Show's cast as a correspondent. In December, Noah made his debut as "Senior International Correspondent" with a brilliant segment called "Spot The Africa," which he followed up with two more appearances ("Boko Haram In The Media" and "Chess News Roundup)."
Related: Watch 2019 Miss Universe, Zozibini Tunzi, on 'The Daily Show with Trevor Noah'
Today, Comedy Central announced September 28th as the official premiere date for The Daily Show with Trevor Noah. Watch a 30-second teaser for Noah's "new and sexy" Daily Show below.
Update May 29: Channel 24 reports that South Africans will be able to watch Trevor Noah's debut as host of The Daily Show less than 24 hours after it airs in the U.S. According to Viacom, the first episode will be broadcast on Tuesday 29 September at 21:00 in South Africa and the rest of Africa, with new episodes of The Daily Show with Trevor Noah airing Mondays to Fridays at 21:00 on Comedy Central.