Kojo Fundsis one of the leading name's coming out of London's flourishing Afro Swing movement. The buzzing artist just released the striking new music video for "Stallin'," which paints a vivid portrait of the paths young, black British people can choose to take while challenging the audience's perceptions.
Below, music video director Gerald Sagoe of So Fraiche, tells us how he set up, shot, and delivered this epic new music video.
All photos by @JamesFramedand @kd_visuals.
---
Hearing the newly released song/single, "Stallin'" by Kojo Funds, it initially struck me as a gritty anthem that would excite the streets and have everyone blaring it from their cars. I was excited to undergo this project, taking a step back from working on global brand projects within my company, So Fraiche Media, to produce not just a music video, but a movie.
Kojo Funds is the pioneer of Afro Swing, a genre that is permeating culture globally. Representing the eclectic Afro Swing of sound, this style of music was birthed in the most deprived borough of East London, also the birth place of Grime music. As the director, I persisted to stay true to the sound by shooting in a London Estate, with its striking tower blocks and open space that would evoke a concrete jungle and create an artistic, eye-catching and thought-provoking visual, a portrait coming to life. Combined with a stark black-and-white aesthetic, it created a classic 'film noir' look.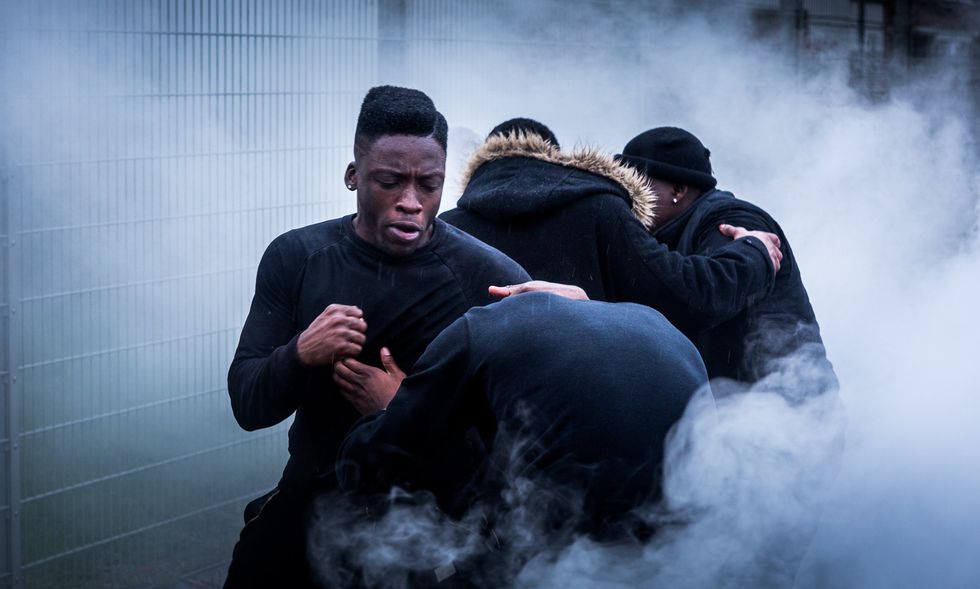 Credit: @JamesFramed
Raised in Britain and being Ghanaian myself, I realised that Afro Swing represents the time we live in, where there is a new sense of African pride. We are influenced by our heritage, inspired by the cultures of the entire diaspora; from the sounds of Afrobeats, to Hip-hop, Bashment and Dancehall—a hybrid of Caribbean, African and London culture have led to create this movement.
I wanted to deliver a message and a unique video; presenting the paths young black men can choose and challenge what people are expected to see in the context of a music video like this, as well as our own prejudices as a society. The story starts with a bag being placed in a car, holding a symbolic value, the viewer should not realise the purpose till the end of the video. Just like artwork in an exhibition, the video is meant to be left to the interpretation of the viewer, provoking their thoughts.
Credit: @JamesFramed
Focusing on the zeitgeist within London with its rising rate of violent crime, I felt it was important to tackle the video in this way, challenging the social climate and the mentality of young men depicted, who are ultimately trapped in a cage (a metaphor depicted in the video during an epic brawl). Kojo Funds is very talented and amazing to work with as he's laid back and happy to take direction and give everything he can. He has tremendous acting qualities and I told him that he's similar to Tupac, as he's extremely versatile and can switch from charismatic lady killer to gangsta effortlessly.

Shooting the video in a different style outside of the norm was important for its direction. Opting to shoot in super slow motion, with a phantom camera intended for the shots to jump out at the viewer, leaving them fixated. I drew from different sources of inspiration, from Kendrick Lamar's visuals, to iconic photos of DMX, to classic films. Every single shot was thought out thoroughly, all in an effort to showcase something powerful and deliver a message through art.
Afro swing is set to be one of the UK's biggest cultural exports, with its international scope, irresistible melodies, and diverse influences. It is a reflection of the African diaspora and I look forward to it's growth and realisation. I'm currently working on a documentary-film on the subject and look forward to releasing that soon. My overall mission is to keep on pushing the bar in filmmaking, original content and inspiring the African diaspora globally.
Credit: @kd_visuals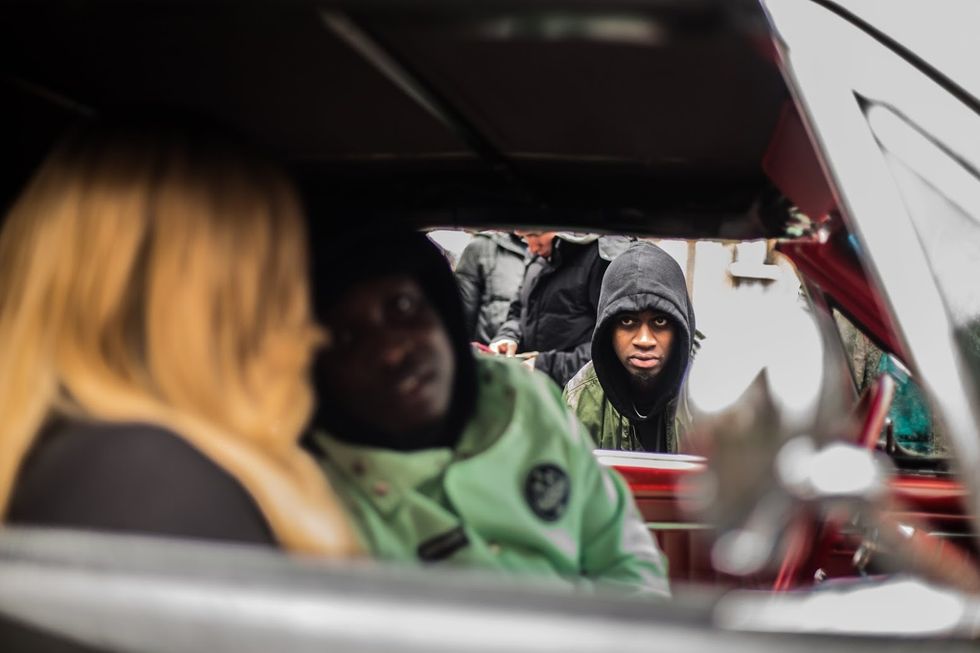 Credit: @kd_visuals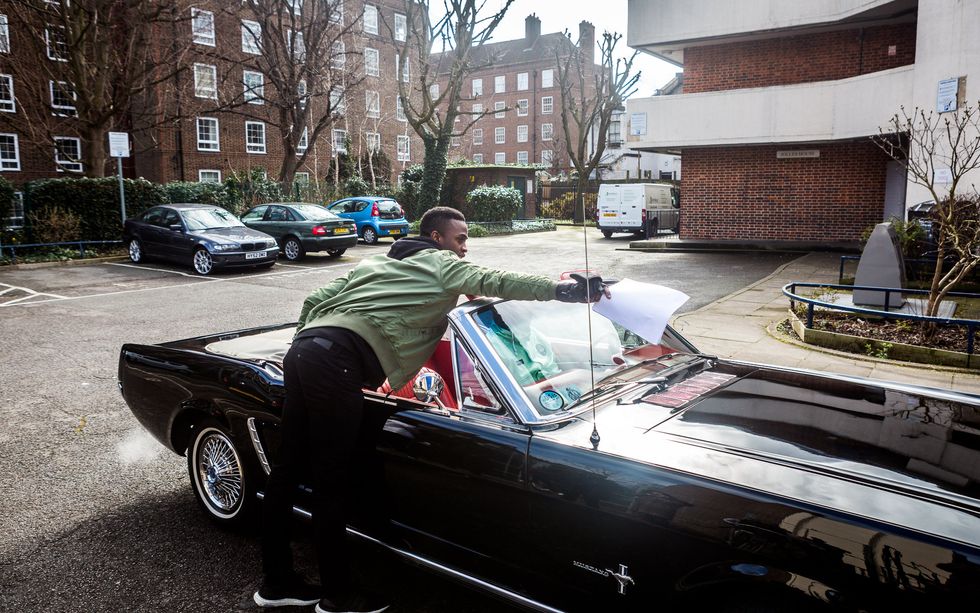 Credit: @kd_visuals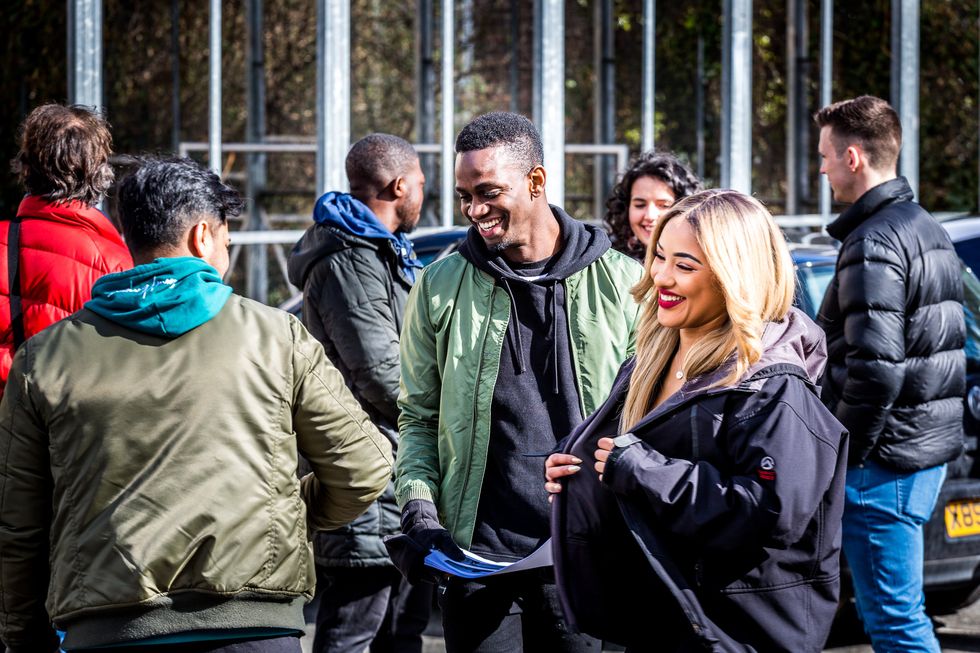 Credit: @JamesFramed
Credit: @JamesFramed
Credit: @JamesFramed
Credit: @kd_visuals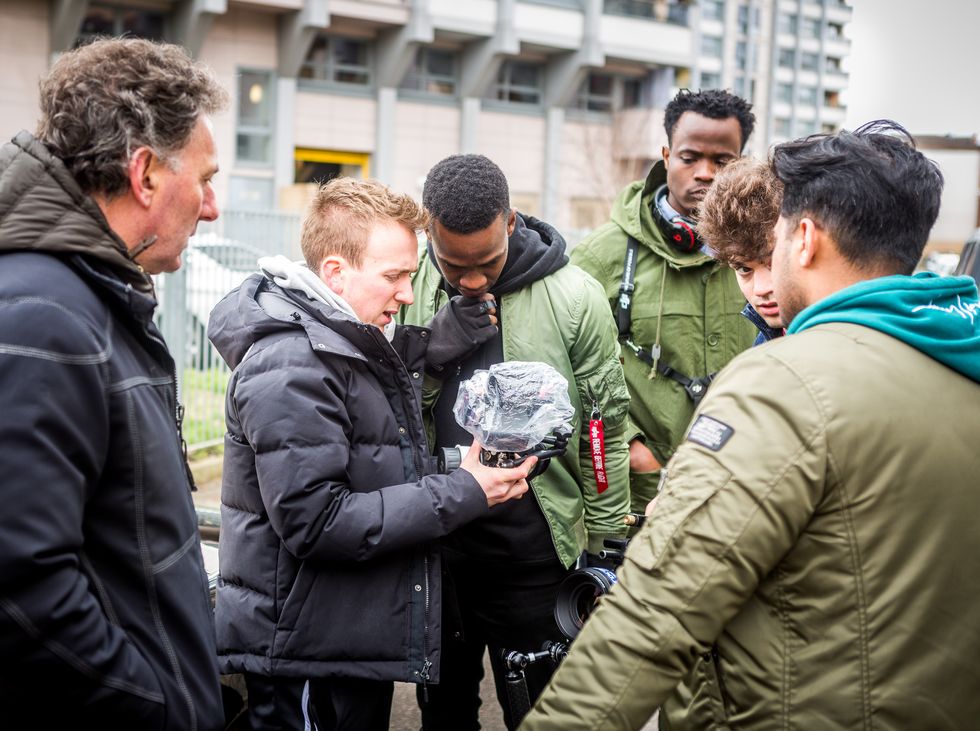 Credit: @JamesFramed
Credit: @JamesFramed
Credit: @JamesFramed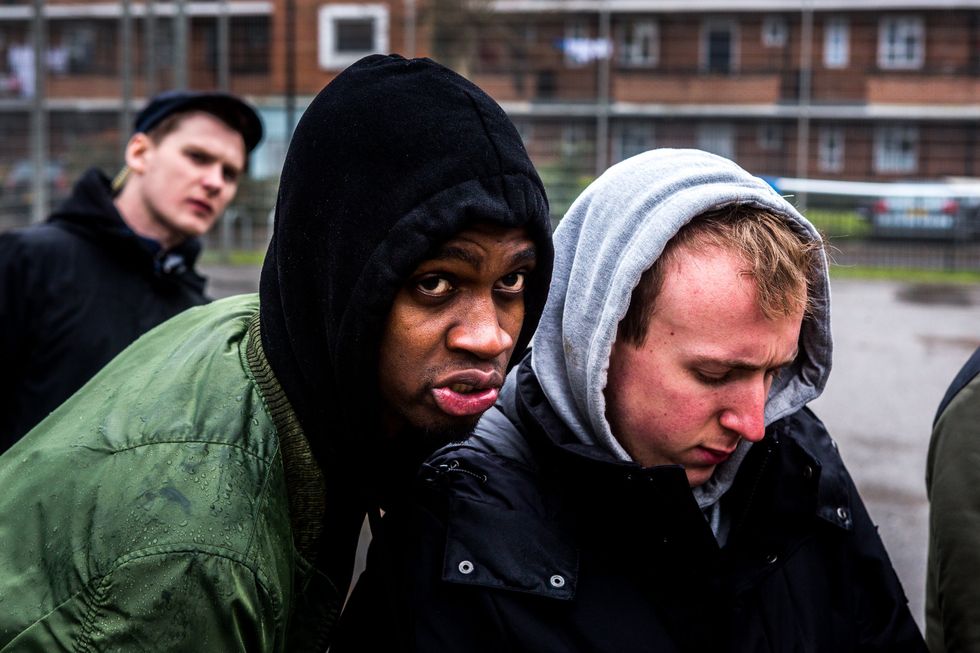 Credit: @JamesFramed