Black Lady Goddess is a new series from Nigerian-Guyanese filmmaker and content creatorChelsea Odufu.
The upcoming show, described as a "satirical afro-futurisitc" tale, takes place in the year 2040, when humans have come into contact with their creator—a Black woman.
"[Black Lady Goddess] follows the life of young activist Ifeoma Washington who is coming into her own in this time period where humans have not only found out that God is a Black woman, but after reparations in the amount of $455,000 has been issued to each person of African descent," reads the official synopsis. The show highlights how those of African descent grapple with the effects of ongoing Western Hegemony.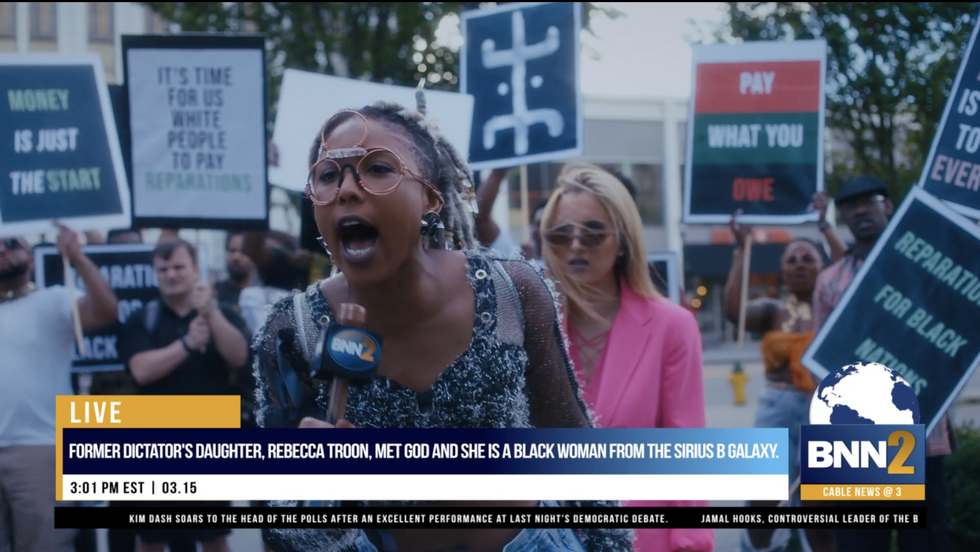 Still from 'Black Lady Goddess'
The show is heavily inspired by the Dogon Tribe of Mali, a group that has pioneered the study of astronomy for decades, and centers the experiences of Black women. "Black Lady Goddess submerges us into a world where God is a woman breaking away from the usual representation of God being a masculine figure, which we see throughout western canonical literature," says Odufu in an artist statement. "The goal is to break the chains of patriarchy and show that women can hold positions of power, authority, cultural significance and even the highest position of all, the creator of the universe."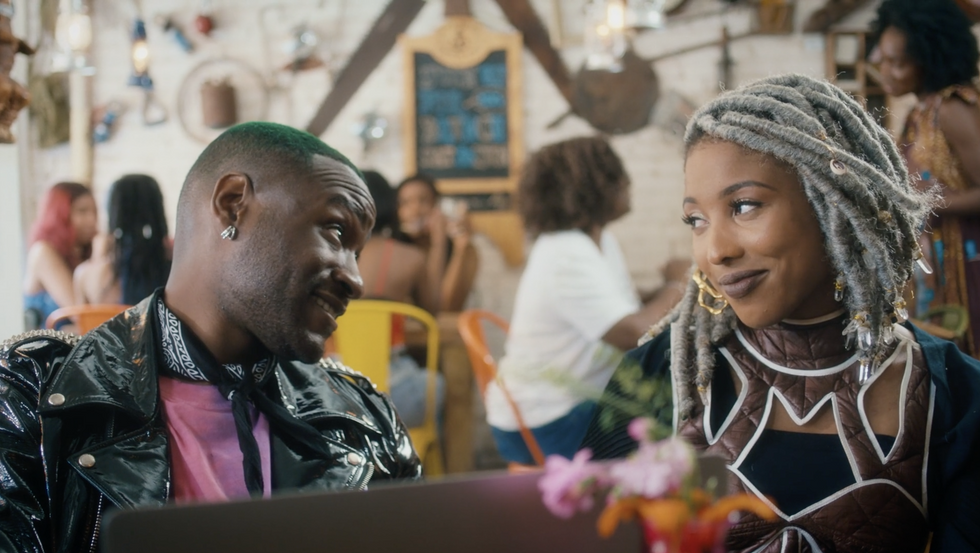 Still from 'Black Lady Goddess'
The first season consists of eight 22-minute episodes, created, directed and written by Chelsea Odufu and written and produced by Emann Odufu.

Be on the lookout for the series premiere and check out the trailer for the pilot episode of Black Lady Goddess below.
Black Lady Goddess Pilot Episode Official Trailerwww.youtube.com