Popular
DRC's Libende Boyz Are Using Their Voices to Uplift Troubled Beni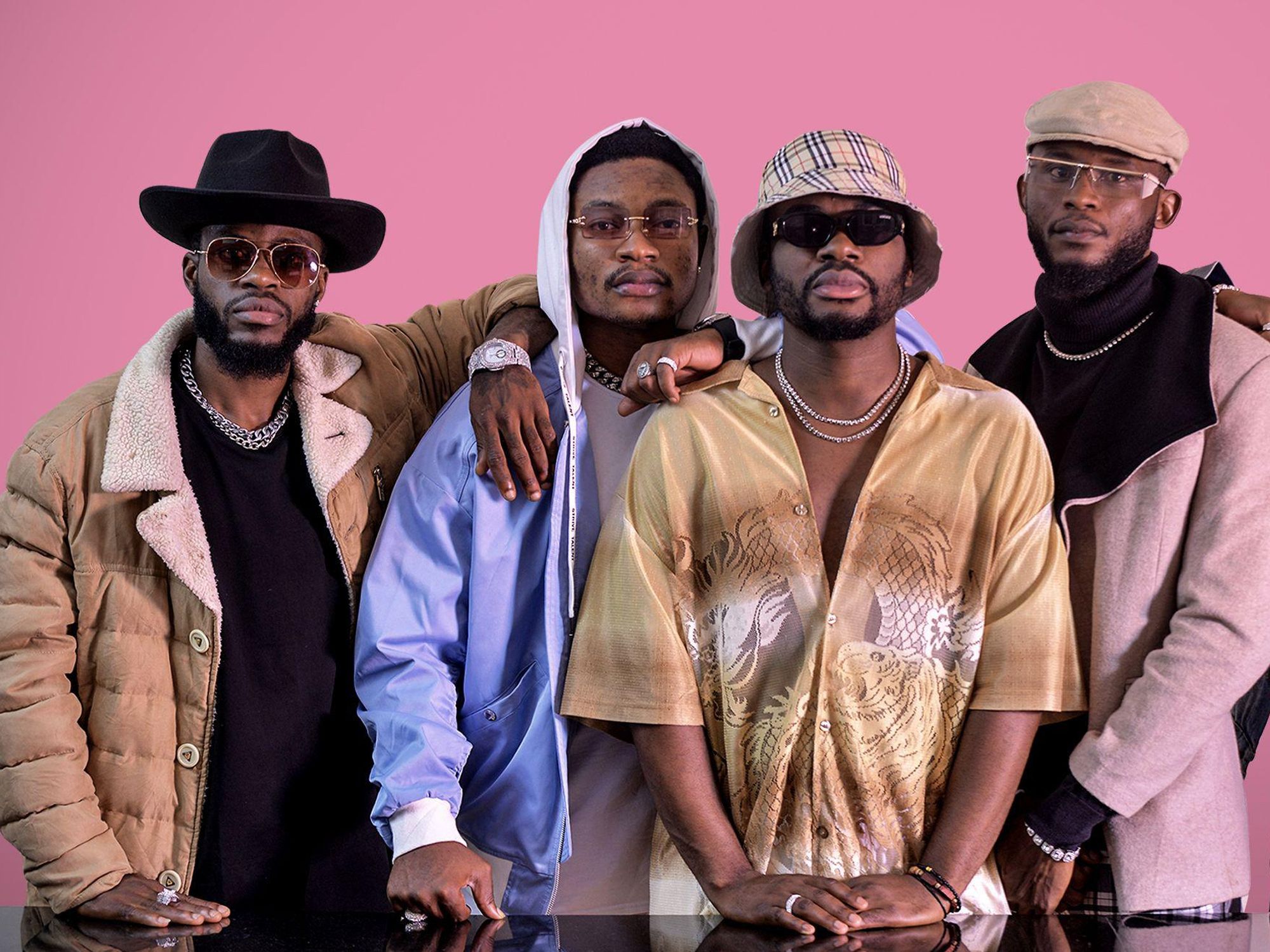 Photo: Alex Proper
The Congolese group goes beyond making music in its efforts to uplift the Beni area, which has been experiencing years of torment by extremist groups.
In eastern DRC, there is a martyred town. Beni, in North Kivu province, is where fighters from the Allied Democratic Forces (ADF), a Ugandan armed group that has pledged allegiance to ISIS, have been terrorizing the population for several years. Deaths and abductions number in the thousands. And despite the establishment of a state of siege with a military administration in the region since May 2021, as well as the arrival of Ugandan armed forces, there is every indication that this terror of almost daily ambushes and deaths in the area isn't about to end any time soon. In the midst of it all exists a group of Beni-based musicians doing all it can to raise the morale of the local population and uplift those in need.
---
SLM (Street League Music) Libende Boyz, which means men of steel, in Lingala, was created in 2014 by five young artists of different backgrounds who found themselves in Beni, in the eastern Congo, to study. SLM Libende Boyz is made up of Mumbere Muhasa Chancel, who goes by Negro Man, Tshimanga Bizombo, aka Tshims, Mapathi Mbonge, aka Ted Maravilla, Yannick Kayembe, aka Vj Sparrow, and Christian Byumanine, aka Sayze. They fuse Congolese rumba, hip hop, dancehall, ragga and afrobeats to create their own unique sound.
The artists who make up the group share common aims that bring them together. They want to make an artistic contribution in the search for peace, invite other artists and personalities to join them in denouncing all atrocities, and promote a different image of Beni and the DRC, other than the war-zone one usually seen by the rest of the world.
When asked about the current security situation in Beni, Libende Boyz, who clearly care about their region, say they are deeply saddened by what is happening there. "It is a feeling of sadness that animates our hearts, following the lack of protection of civilians by the Congolese government and its multilateral partners, but also by the cowardly killings of innocent people by armed men who ultimately claim nothing," Ted Maravilla, told OkayAfrica.
He feels the ongoing nature of the attacks, and the indifference of the international community, which is often mobilized elsewhere in this kind of situation, is a real surprise for anyone who has been following this crisis closely.
Though the picture is a bleak one, Libende Boyz remain convinced that the end of the tunnel will one day be in sight. "Of course, peace will return, but it must be emphasized that even the true diagnosis of the security situation and the root causes of its deterioration in Beni has taken a long time, and continues to divide decision-makers," says Sayze.
The group's members regret that in the time it takes to find a solution, human lives remain in perpetual danger. "In all regions of the world where the authority of the state is almost absent, crises with economic, identity and religious ramifications, such as the one that has been raging in Beni for more than seven years, get bogged down to the point of escaping government control," adds Sayze. "Complicity at all levels should also be dismantled, and restorative justice would allow the victims of these atrocious killings to rest in peace, and their loved ones to regain serenity."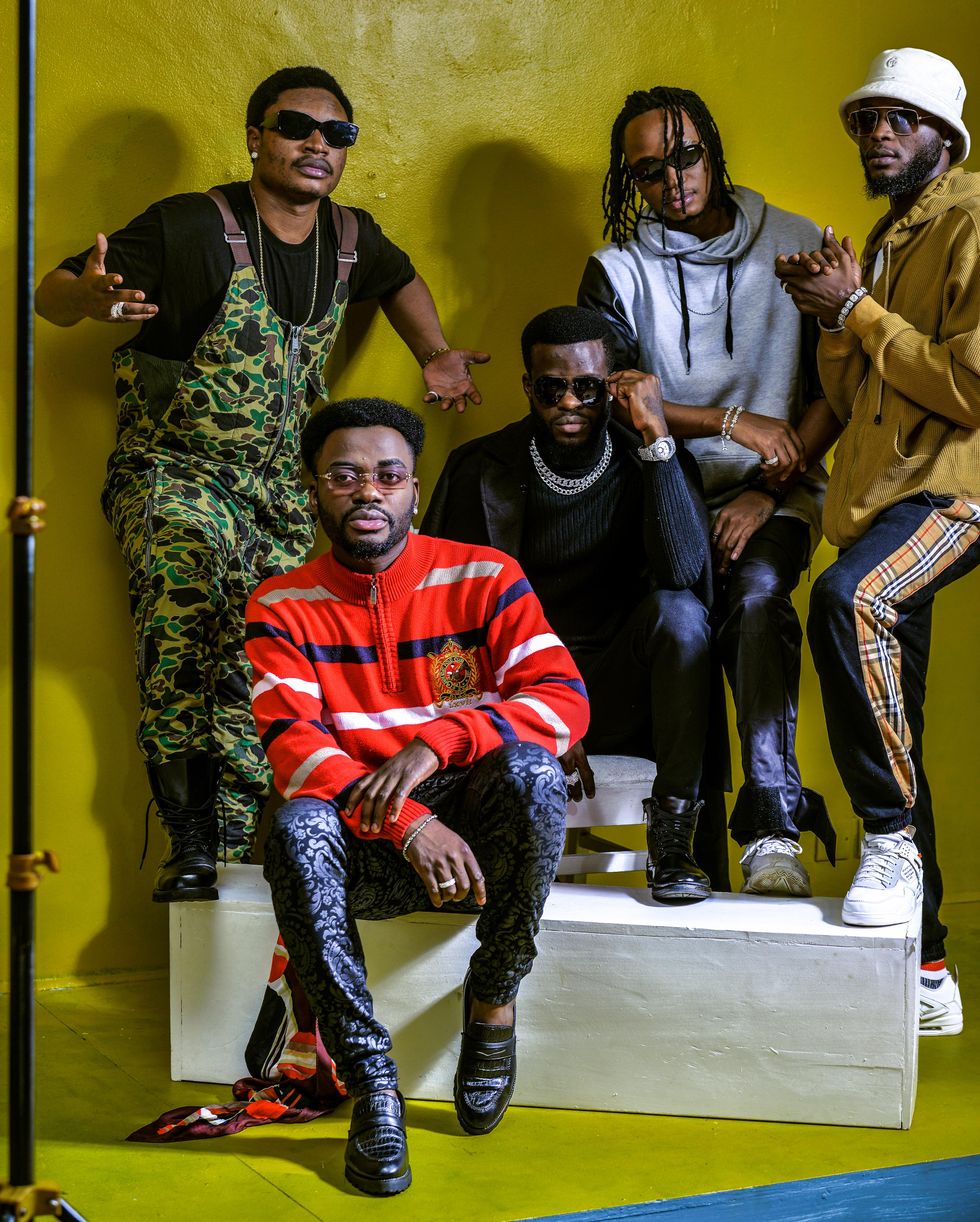 "As artists, we have no more powerful weapon than our artistic expression to call on the world to come to the aid of the battered people of our homeland," says Tshimanga Bizombo, aka Tshims.
Photo: Alex Proper
Libende Boyz explain that, in the face of despair, any form of help is valuable. That's what made them want to sing songs about peace and use their music to be part of the rallying cry for it in the region. "As artists, we have no more powerful weapon than our artistic expression to call on the world to come to the aid of the battered people of our homeland," says Tshims. For him, their songs about these themes are the cries of victims' distress calling for an end to a tragedy that cannot be justified by any claim, based on the international principle that human life is sacred.
Libende Boyz hope that their songs will help to challenge decision-makers at all levels to respond effectively to this violence, and they strongly hope this will lead to the general mobilization of a local and global coalition to put an end to these killings. "It is this imminent expectation of peace to be celebrated that justifies the composition of festive songs celebrating the resilience of the population of Beni, Ituri and other regions plagued by insecurity in the framework of the artistic project, Motive," says Negro Man.
The music that fills Motive, their most recent album release, is based on a belief in the resilience and strength of Beni's citizens to rise up from bad situations. But the group is going further than just singing about resilience and strength.
The first part of the project, entirely sung by SLM/Libende Boyz, was released on in May last year, and the second part, which includes collaborations with Congolese stars like Koffi Olomide, Mohombi Moupondo, and Pson, and notable artists from other African countries, like 1da Banton, LAX, Eugy Official, Spice Diana, and Anita Jaxson will be released in in the middle of this year. It's produced by BALMA CORP, a Goma-based organization that will donate 40% of the project's proceeds to a scholarship fund for children orphaned by soldiers who died fighting violent extremism in the Beni region.
The group members, who maintains that the return of a lasting peace also requires the participation of the community, go beyond music to assist those in need. Following multiple crises in the Beni region, they have sought short-term ways to use their talents to bring humanitarian aid to those vulnerable people who've been directly affected.
As Vj Sparrow, says: "These are mainly orphaned children whose parents have been killed by the rebels. But there is also a layer forgotten by the various humanitarian interventions in the region. For reasons of national security, the statistics of soldiers who have died on the front lines are kept top secret. Yet, in the military camps, many children cannot go to school because of lack of resources. And studies conducted by our partners show that most of these children are orphans and that their parents were killed during the fighting. With our production company, it was agreed to allocate 40% of the income generated by the production of our works to the MAHAMBA scholarship, which will provide schooling for a hundred of its orphaned children as of the beginning of the school year in 2022."
In addition, another project which Libende Boyz is working on is the creation of a cultural center to share the practices of living together within the community of Beni but also to supervise the youth, who have become easy prey to being recruited by the militias. For Libende Boyz, music together with action is key to their life's work.