There's a delicateness to Turunesh's music that is only comparable to the whispered intimacy of a prayer — although the 24-year-old Tanzanian singer would prefer to describe herself as a "Swahili sex symbol." Take her latest single "Cigarette," for example. In it, Turunesh's voice floats above intricate guitar riffs to communicate the urgency and ease of a passionate embrace. The sinfully-sweet anthem is an ode to Black girls who "want to keep the freaky shit private" but be loud about their sexuality.

Turunesh is empowered. As a leading voice within East Africa's alternative music scene, she's courageously forging a clear-cut path of taarab and unyago-inspired music to challenge traditional narratives of "African music." Dubbed the "conjurer of worlds," her music harkens back to taarab's coastal roots, with Bi Kidude being one of her biggest musical influences. "I can only dream of emulating her essence. I call upon her spirit in hopes of writing sex-positive music." She may not be a traditional taarab singer but to the curious ear, her heroines anoint her voice through inflections and melodic choice, even when she's singing in English.
"I consider myself a vessel for music," Turunesh shares. For her, Singing was not a product of happenstance, or a force of habit spurned into luck, it was a call to action. "I make music for people to heal and to discover the truest version of themselves. It's my duty to make these songs and put them out into the world."
Our conversation with Turunesh reveals the importance of celebrating and demystifying East African women's freedom of expression.
---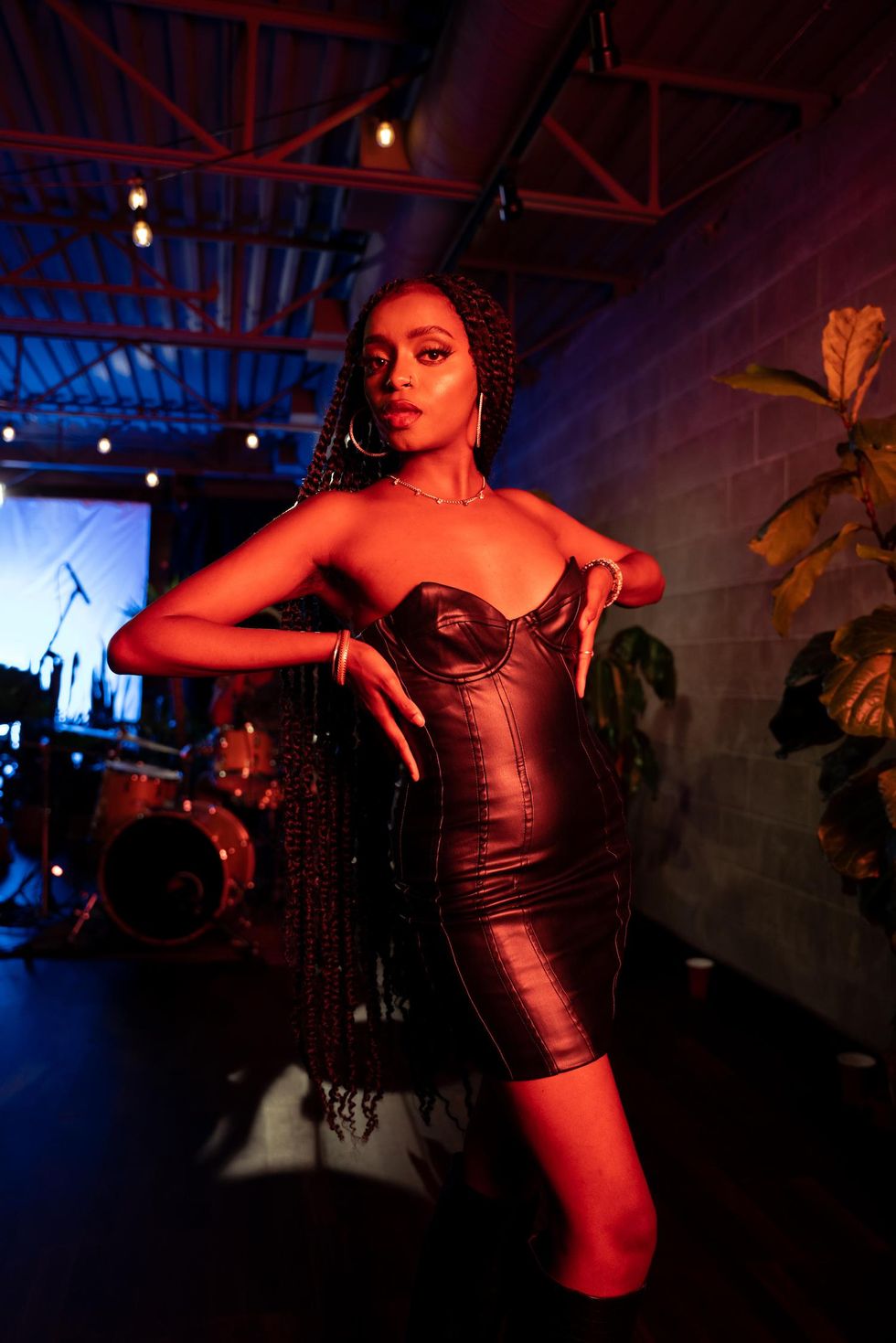 Photo: Jenn Xu
How did you get into making music?

Ever since I was a little kid, I've yearned to be a part of something musical. As much as I loved music I was also very sure that I was gonna go the traditional business route and be a business pariah. Both my mum and dad are self-made entrepreneurs and they inspired me a lot. It was only after my second year of university, that I made it clear to my parents that I wouldn't be doing an internship. Instead of coming straight home from Vancouver, I planned a lengthened pit-stop in London, crashing at my friend's place. Over the course of a month, I roamed the streets doing gig after gig across the city and meeting all kinds of creatives. In hindsight, it was really chaotic, because I barely knew anyone in London at the time. I just felt like making music was a necessity to both myself and my community. I'm grateful because that moment defined me as an artist. I made Coastal Cider immediately after that and it's one of my strongest albums to date.
Describe your sound in three words.
Sensual, hypnotic and mysterious.
How would you describe your musical influences?
From the instrumentation, to the lyrics and the messages I convey, I'm making traditional Tanzanian music in every sense of the word. I'm moved by various genres, including ngoma, taarab and unyago music. Ngoma is basically drum music. People conflate ngoma with afrobeats because it's percussion heavy, but I wouldn't compare the two because percussion differs from different regions, including the frequency with which drums are played. When I make afro-inspired music, like in my song "Asili Spirits," I make sure to use Tanzanian drums.
I do feel like I'm necessarily forging something new with these genres, rather I'm popularising them. I not only want to sing these songs but I want Tanzanian women to embrace them and sing along with me, and we echo what we say unyagoni, which means with another.
Turunesh "Cigarette" Live Performancewww.youtube.com
In songs like "Peninsula Fantasy" you explore topics around sensuality and substance use. As a woman from East Africa, are you hesitant to touch on taboo subject matter within your music?

In my opinion, sensuality is at the root of Swahili culture. It is our greatest taboo and our most defining feature. We have an entire ritual and school of thought called 'unyago' that is led by women elders and dedicated to teaching young women of age how to have pleasurable sex and protect themselves from physical and spiritual dangers. It is both an initiation and celebration of women's sensuality. Music and dance are a big part of this ritual, however unyago as a musical genre & dance form is its own practice. There is no such thing as taboo during unyago, women are amongst women — naked bodies and liberated tongues are free to do and say as they will.
My upcoming album hosts anthems that celebrate sex through fearless vocabulary and explicit metaphors, both are characteristic of swahili culture. I consider these songs to be a cultural revolution, particularly this unyago song about receiving and being one with pleasure. I am indeed a Swahili sex symbol.
How was it like opening for giants like Burna Boy and Wizkid in Vancouver?
It can be daunting being an opener, because it's our responsibility to invigorate/awaken the crowd. My performances are influenced by how the audience receives me so the positive reception at both shows left me feeling elevated rather than intimidated. The Burna Boy concert at the Vogue Theatre was one of my best performances to date. Most of the audience was of African descent and their presence and energy was unmatched. Having that many Africans from the diaspora in one place just vibing and connecting with one another was a blessing. I walked away from that performance affirmed that I was destined to be a star one day.
What's been the most rewarding aspect of your journey so far?
As a proudly independent artist I've established my own record label and creative enterprise, Neshå Empire. The immensely high caliber of art I set out to create for my upcoming album meant that the decision to create Neshå Empire, sign myself, and invest in myself was incredibly scary. The pressure was often crumbling, yet still my team believed in me without a shadow of a doubt. Without, my co-creative director, Jenn Xu, and my producer, Tim Lyre, I wouldn't have Neshå Empire or Satin Cassette, these would all still be demo wav files and dreams on a hard drive. I am eternally grateful to them.