Penalizing cross-dressing is the latest in anti-queer discrimination from Nigeria. Floated by Umar Muda, a member of the Nigerian House of Representatives, earlier this month, offenders risk six months in prison or a fine of N500,000 for "engaging in cross-dressing." Although the bill can target anyone wearing clothing associated with the opposite sex, it's an insidious update on the same-sex marriage (prohibition) act of 2013. This law already prescribes 14 years in prison for LGBTQ Nigerians.
---
The cross-dressing bill is unsurprising. It's a reactionary intervention against the wave of persons blurring gender boundaries in Nigeria. Erstwhile Snapchat sensation Bobrisky had turned into a public obsession in 2016, speaking on panels and granting interviews. Their influence invited a dissection on gender, clearing a path for others to exercise their own agency. James Brown, whose initial introduction was a run-in with the police, has moved past that humiliation towards finding new freedoms in how their gender can be expressed.
Nigeria's posturing as a conservative society enables the rubber-stamp approval of many inhumane laws. In the context of marginalized LGBTQ persons, the cross-dressing policy only makes for an increasingly hostile environment for them.
"The bill will harm a lot of trans and non-binary persons because it's especially targeted towards us," Fola Francis, a Nigerian trans woman, said. "The police will become even more ruthless with their brutality. Transphobic Nigerians will also take laws into their own hands and use this bill as a valid excuse to harm us. The government is so hellbent on erasing us."
Fola lives openly as a trans woman in Nigeria, and navigating a transphobic society has been a mixed bag. While there are moments of peace and joy when she's out of the house, she's seized by feelings of anxiety too. The need to be vigilant and hyper-conscious of her surroundings is always there, because of the prejudices that exist.
"Coming into my identity, I knew the consequences that would come with it would be brave, I knew it would be hard," she said. "Even though I might not be happy with the situation in the country, I'm extremely happy with myself and the woman I have become."
Even though the bill excludes those who cross-dress for entertainment, this exception is frail, as it presents a loophole to be exploited by the police and non-state actors. As stated earlier, the bill can target anyone regardless of belonging to the LGBTQ community. And this claim can be made based on the nefarious ways Nigeria's law enforcement officials have operated in the past. Women can be arbitrarily harassed for putting on items perceived to belong to men and vice versa. Masculine-presenting women, femme-appearing men, and non-binary persons are potentially marked as offenders.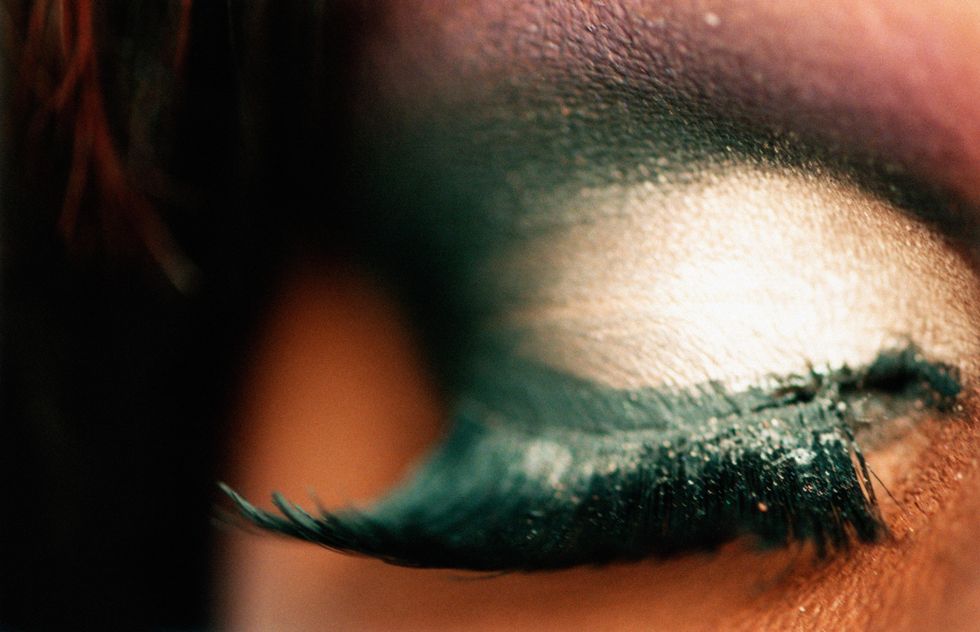 While small, the drag community in Nigeria is thriving underground, providing a safe space for self-expression and all kinds of creativity.
Photo Credit: Image Source Pink
Drag in Nigeria may be unknown to many, but the community exists. Thriving underground, it provides a safe space for self-expression and all kinds of creativity. Games, dance competitions, poetry, acting, and discussing pertinent issues affecting the community. Ogaga Godwin, a drag performer by name of Onyx Godwin, sees the negative impact of the cross dressing bill on the community they belong to.
"The bill is criminalizing our right to self expression and our sources of income. A lot of us are models, performers, actors, influencers and so on," they said. "Myself for example, even when I'm not drag, I wear a lot of unisex, androgynous and female clothing. Are they saying I should go to jail for six months because of this? How does it make any sense?"
In their personal life, Ogaga has had multiple bad experiences with the police on account of their dressing. And it's why many performers don't leave their houses dressed in drag to avoid the scrutiny.
Oge Classic, a drag queen in Nigeria, isn't fazed by the bill. "I'm not afraid of the threat of criminalizing it. My parents were meant to be my greatest threat, but it didnt stop me from being a drag queen. Why should the government shake me?"
Oge, whose real name is Anthony Ogechi, grew up loving to dress up. Expressing femininity was intrinsic to who they were. Through Instagram, they came across RuPaul Drag Race and binged enough overnight, impressed by individual transformations on the show and dreamed of being part of the drag queens. They decided to learn makeup, hair styling and organize a better appearance with their outfits. And this was how they cultivated their drag identity.
The term "cross-dresser" has been historically contentious, with origins in western psychiatry and sex/gender research. Although loaded with undertones of pathology, there are a variety of reasons people cross-dress: as a theatrical performance (drag, etc), sexual role play, or just a deeply felt desire to transgress gender.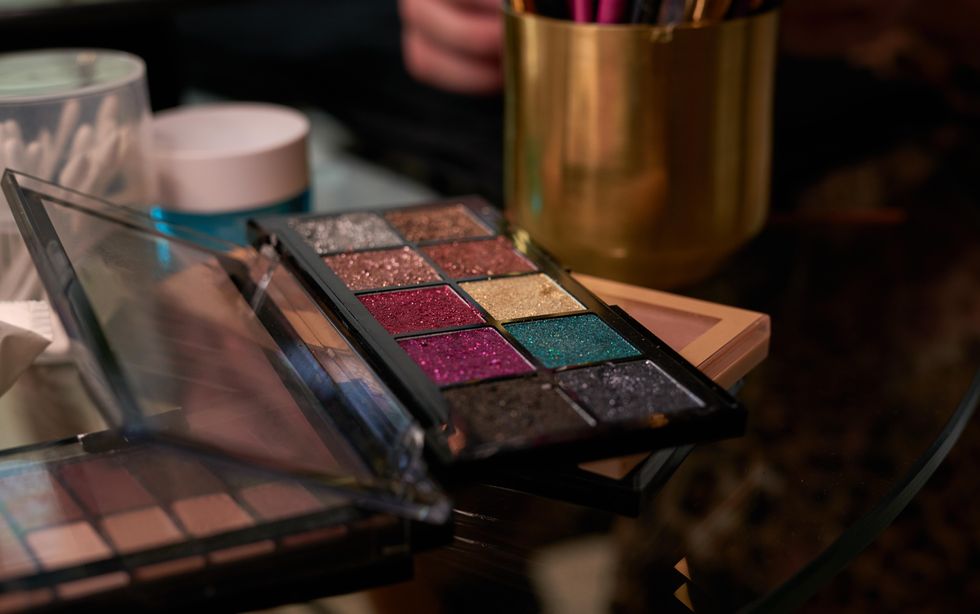 The appearance of trans women, non-binary persons and so on in the Nigerian mainstream continues to spur conversations. And while this won't lead to acceptance right away, more of them are coming out of the shadows.
Photo Credit: Hiraman
While the label can be useful in some regard, there's been a rejection of the label altogether. More often than not, especially in recent times, it's casually deployed as a catchall phrase for anyone who doesn't conform to gender based on what they wear — therefore, stripping away nuances. In Africa, this rejection is also resistance, because of the way the label replaces or erases indigenous knowledge on gender.
The cross-dressing bill shows the politics of wearing clothes, which isn't new in human history. "Clothes have no gender, it's as simple as that," Fola said. "The concept that an article of clothing is supposed to be exclusive to one particular gender sounds silly to me. Let people wear whatever they want to wear irrespective of their gender identity. Fashion needs to be completely degendered."
The appearance of trans women, non-binary persons and so on in the Nigerian mainstream continues to spur conversations. And while this won't lead to acceptance right away, more of them are coming out of the shadows. "We are already doing so much on awareness of gender identity and freedom of expression," Ogaga said. "Years back, who would have thought individuals like myself would be on international platforms while still living in Nigeria? Or a Bobrisky and James Brown would become influencers and celebrities making headlines on national television and major blogs?"
Nigeria's cross-dressing policy isn't happening in isolation. African countries have always sustained an anti-LGBTQ climate. The wave of homophobic attacks in Ghana made headlines, and it's a recent example of threats to LGBTQ persons on the continent. As Nigeria gets ready for another election, it won't be surprising to see aspirants and incumbents scapegoating queer individuals to win the votes of the people.