Nigerian music has swung back into full throttle with a slew of projects that inspired fresh debates among listeners, critics, and observers across the world. Taken together, mainstream releases like DJ Cuppy 's Original Copy and Fireboy DML 's Apollo provide an accurate snapshot of contemporary Nigerian pop's present and future, furthering the co-option of diverse sonic themes into the tapestry of music in the west African country.

At the root of all these exciting new projects are rising producers who spend hours shaping the sound that forms the elemental base of the music that we know and enjoy. On both Original Copy and Apollo , a trio of fresh producer talents comes through with a flourish. Kelenna Agada, professionally known as Type A , had a hand in polishing the experimental edge widely identifiable in Fireboy DML's sophomore offering. Across the five songs Type A produced for the album, the mood oscillates from chirpy to cloudy to sensual with relative ease and heightened acuity. Similarly, 18-year-old Peace Emmanuel Oredope, widely known as P.Priime , has worked with Fireboy DML on both of his albums in addition to his standout work with Olamide and Zlatan since 2018. Finally, Ini Umoren, professionally known as Bond, had his hands full as music director on DJ Cuppy's debut Original Copy that now represents a metamorphosis for the DJ-singing hybrid.
The three producers talk to OkayAfrica about their careers, working on these albums, and being at the vanguard of exciting music from Nigeria.
---
How did attending the Sarz Academy come about?

I wanted to attend but I think I wasn't sure that Sarz would accept me into the academy because I thought, "What was I making?" But, later on, I think the last week before the application's website closed, I sent what was required: a beat, a picture of ourselves, and our bio attached to the application. I sent mine and just detached my mind from the process, I didn't even bother checking back because I wasn't so sure about what I was making at that time. I checked my mail the Saturday before the Academy was due to start and discovered that they'd sent the email four days ago telling me I'd gotten into the Academy and I was shocked; I remember thinking, "That's sick, that's huge," I didn't see it coming at al
What did going to the Academy, and learning from Sarz, do for your production?
Going to the Academy I expected to learn new things music-wise, which I did. With Sarz as my mentor, I could hit him up and tell him I wanted to work with a specific person and ask if he could put us in contact which he mostly does. Learning and working with him was impactful.
With the success you've enjoyed at a young age, and so rapidly, do you fear burnout?
To be honest I haven't enjoyed success yet, I'm still grinding. But I don't see my journey as being at a fast pace because every time I work I see a new way to get better. It's actually unlimited. The more you do it, the more you see newer doors that need to be opened. And there are actually a lot of things that I want to learn, so I still feel like I am at the grassroots, at a level to pick up more influences. I still feel like I haven't gotten anywhere, yet. I haven't gotten to level five or level 30 or 40 out of 100. It brings it back to me seeing newer opportunities to unlock and bridges I haven't crossed.
In the past 18 months you've worked with mainstream stars like Zlatan, Fireboy DML, and DJ Cuppy, what has changed about how you approach work?
Professionalism, it's been different from how I used to work before I started collaborating with them. The important thing I've really learned is that perfection can't really be achieved and it's the imperfection that makes what we work on unique. Another thing is: I know it's good to spend time to make things really great but the amount of time you spend just enjoying the things you love is what matters. But working with these people, professionalism is a key takeaway, and it can determine a lot of things.
With specific reference to Zlatan, you did three songs on his album ZANKU , and have linked up with him severally, what's it like producing for him?

First off, working with Zlatan is always fun. The songs that made the album were songs where we just made music and enjoyed what we were doing in that moment, they were culminations of trying to make the best of our talents and resources at that time. When I found out he was putting out an album and I had three songs on it that made me excited but it's always fun and nothing serious with us.
You've worked with Fireboy DML and DJ Cuppy this year too, how did that come to be?
I've been working with Fireboy since 2018. And working on Original Copy was through him, he set up the entire thing. I think Cuppy reached out to Olamide or Fireboy DML saying she needed a song from Fireboy DML for the album and we had a song we'd done before so all we needed to do was edit some vocals and ask Cuppy to record some things before handing the song over to her. I enjoyed working with Cuppy on that and, with regards to Fireboy DML, I have some artists that I work with on a regular basis, with or without being in album mode. With these artists we just enjoy linking up, creating good music, enjoying ourselves, and having a good time basically. When the time comes for a project, or to put out anything, I come in.
What musicians belong to that group, of you just making music together without being in project cycles?
I'd say Zlatan, Teni, Fireboy DML, always; Gbasky, and GoodGirl LA, very important.
The music you make cuts across spectrum, from street pop to R&B, how do you do that?
This is the trick: I'm a church boy, I started (making music) from church, and playing in that environment you have to know how to play everything. Reggae, Highlife, and everything possible. I have to give it to the church, it helped me because I attended a number of churches, Celestial Church, R.C.C.G., Anglican Church, and Catholic Church. I have a belief that there's nothing I can't produce once I listen to it, even country music. All I need is time and YouTube and I'm definitely going to get it.
But is there a specific type of music you love making, or are they all the same to you?
The thing is I love making good music. Once it sounds good, it might be hip-hop or afro music or from anywhere, I'm good to go.
With the pandemic and how it has altered everything, what did it teach you about yourself and your collaborators?
Only the beginning of the lockdown felt weird for me, after that period I was back at it. I was sending beats out to artists and staying safe. With 2020 and working with artists though there was a change, because working with musicians you have to connect with them and before they were hardly around so you had to send beats. But this period you could go to their ends and understand what's going on in their mind at that moment and try to build that connection in person.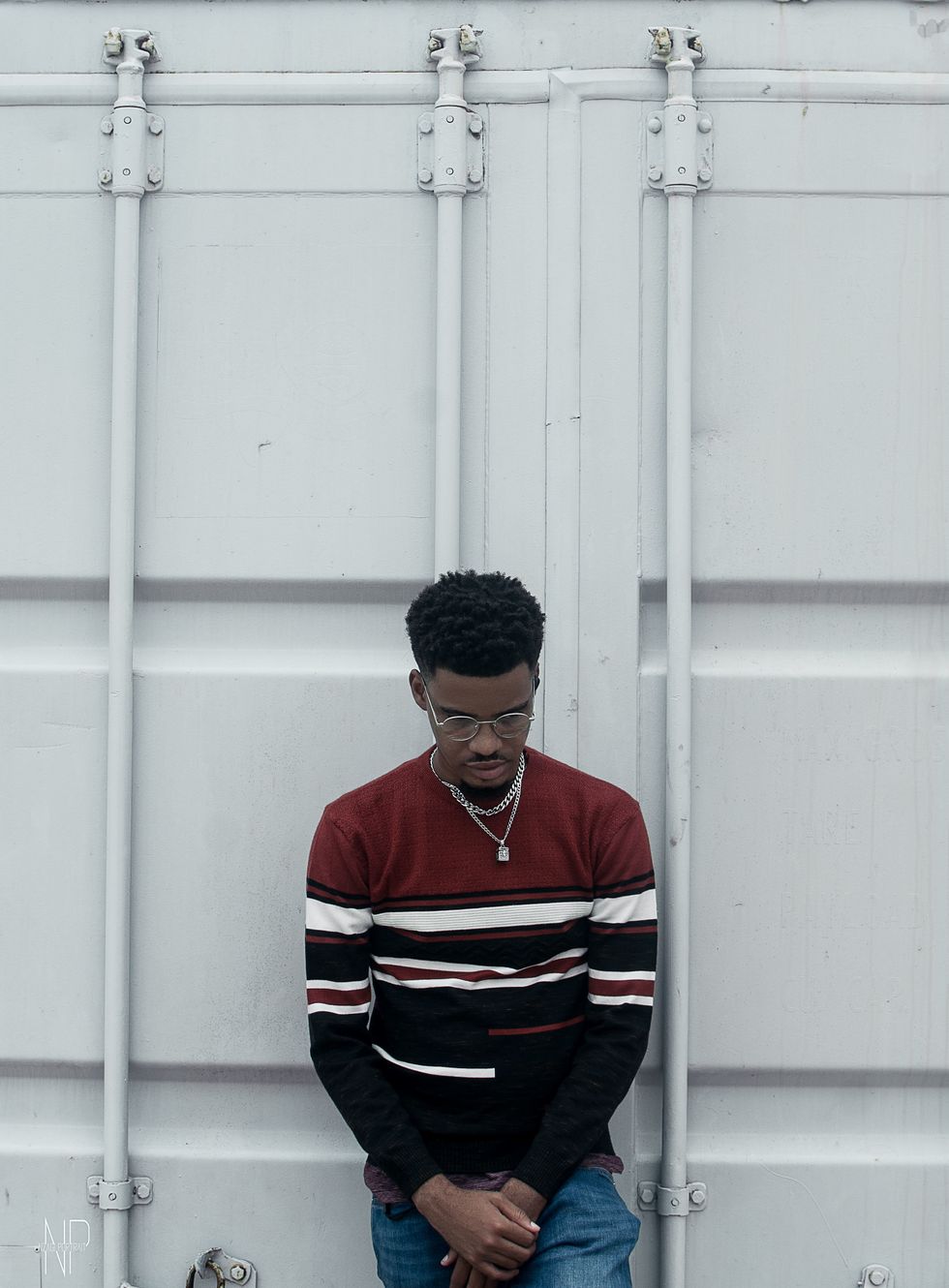 Type A. Photo: Osunkunle Oluwatobi.
How did you get into music?

Getting into music happened when I was younger. My mum used to take me to church and she'd leave me to work around. The first thing that really fascinated me were the drums, keyboards, the bass guitar, all the musical things. That was where I picked it up at first.
How did it transform into something you're doing professionally?
A year before I got into university, there was a day my dad sent me to buy a bag of water and going there I saw a new place that'd just opened along the way. I tried to look inside a saw that it was a studio and my curiosity was piqued. From outside, it looked like a bunch of scary-looking looking guys, I was scared but I really wanted to learn. I went in and told the guy (Breezy Black) that I wanted to learn and he said okay, let me come around and that was my first time starting with production. At a point I had to move on from that because I wasn't really in the music industry, I was just producing — I did that for about three to four years, just playing with FL Studios. Then I got an internship with FreeMeDigital in 2018 as the second in-house producer, that was what made me go professional because FreeMeDigital was a hub: everyone was coming there, artists, A&Rs, every type of person you can find in the music industry was coming and I was seeing how things were done, that made me go professional.
You've grown a lot since 2018 creative-wise, how do you feel about the success?
It's crazy because at a time I used to feel very unfulfilled because I knew that I didn't understand everything about production. Back then SynX used to be in the studio and I always used to ask him what I needed to do. I wasn't desperate to blow up, I just wanted to understand production better, to have mastery of my craft, so I kept asking SynX, but he told me not to worry, to keep my head down, keep researching, and keep working. It's crazy (the success) because it's just been two years since I started putting my head into it and I'm grateful because there've been a lot of people behind the scene who are helping me, not just with my crafts but in other ways.
What inspires what you create?
Most of the time emotions inspire what I create. If you listen to Fireboy DML's "Tattoo" or Blaqbonez's "Haba," there's an underlying emotion for the song, they inspire me a lot. I like to go through sounds that spark emotions, if they don't spark an emotion inside me I don't feel like I can convey that feeling to what I make and the artist; and that needs to be in sync too.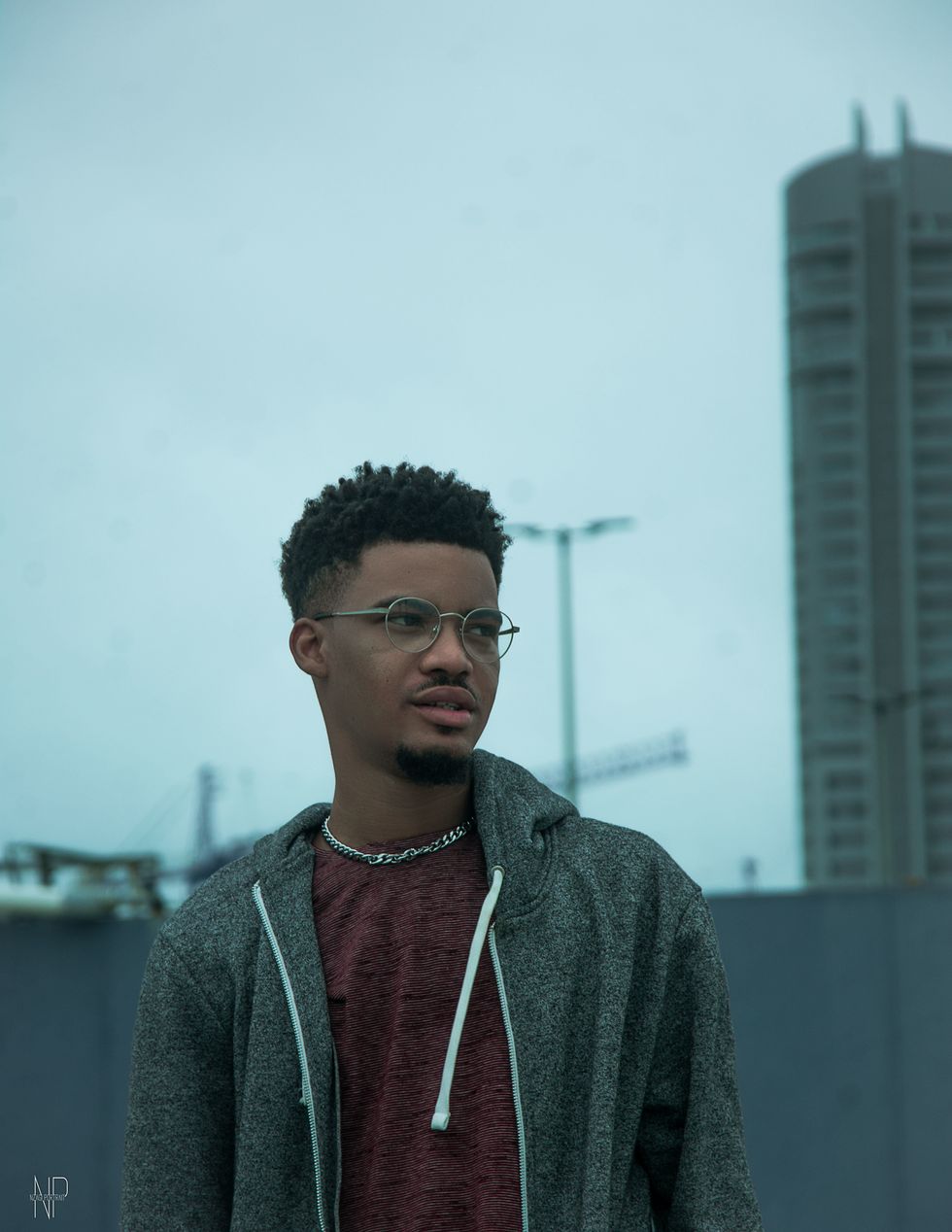 Type A. Photo: Osunkunle Oluwatobi.
You mentioned working with Blaqbonez and Fireboy Dml, how did those partnerships come by?

I met Blaqbonez through The RadioChef. I sent him the beat for "Haba" and he said that it was going to be his new single for 2020. It felt crazy because I was just making it in my house and a lot of things were happening then and I felt hurt but I channeled that hurt into making the beat. Fireboy DML happened through MassiveMatthew, he put me in contact with Fireboy DML. At the time, I sent him some Fireboy some beats but he didn't even like them but he still gave me the opportunity to play some beats for him in person and that's how we started working together.
"New York City Girl" was the first song that came after Laughter, Tears and Goosebumps and there was some criticism because it sounded different from what came before, did that make you feel a type of way?
I didn't feel off, I wasn't bothered because we made a lot of other songs. "Tattoo," "Shade," and "Dreamer," so "New York City Girl" was just another of them and I just felt the audience will be fine.
For Apollo , you made five tracks, what was the recording process like? Were beats pre-produced or custom-made?
They were all custom-made except from "Shadé." I pre-produced it on my own and sent it to him and he liked it. Our recording process was good and also very challenging because I really wanted to connect to him and ensure he got to where he was going with his music. Almost the entire time, I felt like I wasn't doing everything I could. But it's really fulfilling that the project is out and people are saying different songs are their favorites. In fact, people can't agree on which one is the best because all the songs are top-notch, that has a soothing feeling for me.
"Haba" has a different feel to the songs you made with Fireboy Dml, so what are you aiming for in your career, specialization or versatility?
Versatility, definitely. That's a goal for me because I always want to have control over everything. I don't want to be in a session and I feel like I don't have that control because I feel like I don't understand that kind of music. I feel like versatility is more interesting because you get to explore new things everytime.
How do you approach discussing changes and rearrangements with artists that might have a different point of view to you?
It's never a big deal because most of the time it's a case of us working it out together. Other times we argue about the details, I've had cases where I felt something wasn't supposed to be in a specific place, we keep arguing till we come to a compromise. Most of the time, I have to let the artist do what they want because it's their song and I'm just helping the process along, but I try to do it to the best of my abilities.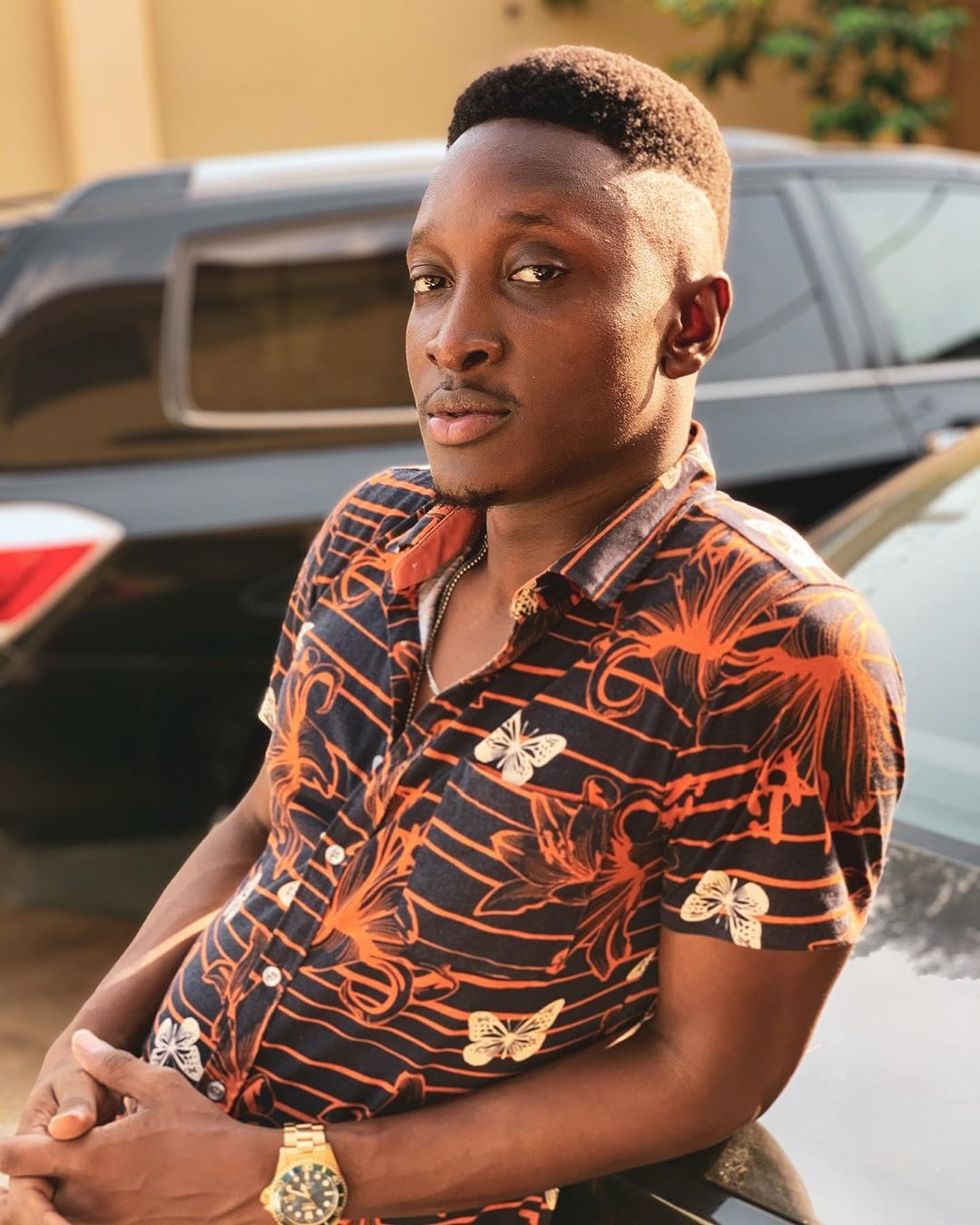 Bond. Image courtesy of the artist.
Who is Bond?

My name is Ini Umoren. My family moved around a lot growing up but I've been stable in Lagos since 2005. I got into music in high school, all the kids were raving about forming music groups at that time, specifically influenced by L.O.S who were super-cool. Everybody wanted to do the same and I got in through that. I used to rap but I didn't have anyone who could make beats, so that's how I started in my final year in high school, I learned it all on my own.
What was the process of learning to make beats all on your own like?
It was painstakingly slow because when I kicked off the Internet (In Nigeria) wasn't easily accessible like today. Back in 2011, the Internet was somewhat still slow, there weren't too many tutorials at the time. I kicked off with FL Studios, it was just me fooling around until I was able to cohesively put a sound together. I remember being super-excited about the first beat I made and if I listen back to it now I'll probably have a good laugh; at the time it signified progress for me. As funny as it sounded, I still sold the beat and selling it made me realise that I could make a career off this thing and then I started pushing hard. I can't remember how many sleepless nights back to back, just trying to get better and save up for studio equipment. Then when I got studio equipment, it was another learning curve learning to use them again. Even now, when I'm doing somewhat big things, I'm still learning.
When would you say you realised that you'd made the move from just fooling around to actually putting a foot in the music industry?
I realised that by my third year in university when I got my studio equipment. I spent a whole year saving up the money, my whole second year, then by my third year I got it. That's when I started making some good money because I was the go-to guy at Babcock University for whoever wanted to record a song. At the time, I was training myself with the new clients to learn how to mix and master — I'm not just a producer, I'm also an audio engineer. At that point, I knew this industry was for me, I was tired of school but it was Babcock — my father was paying so much money, I couldn't tell him I wanted to drop out.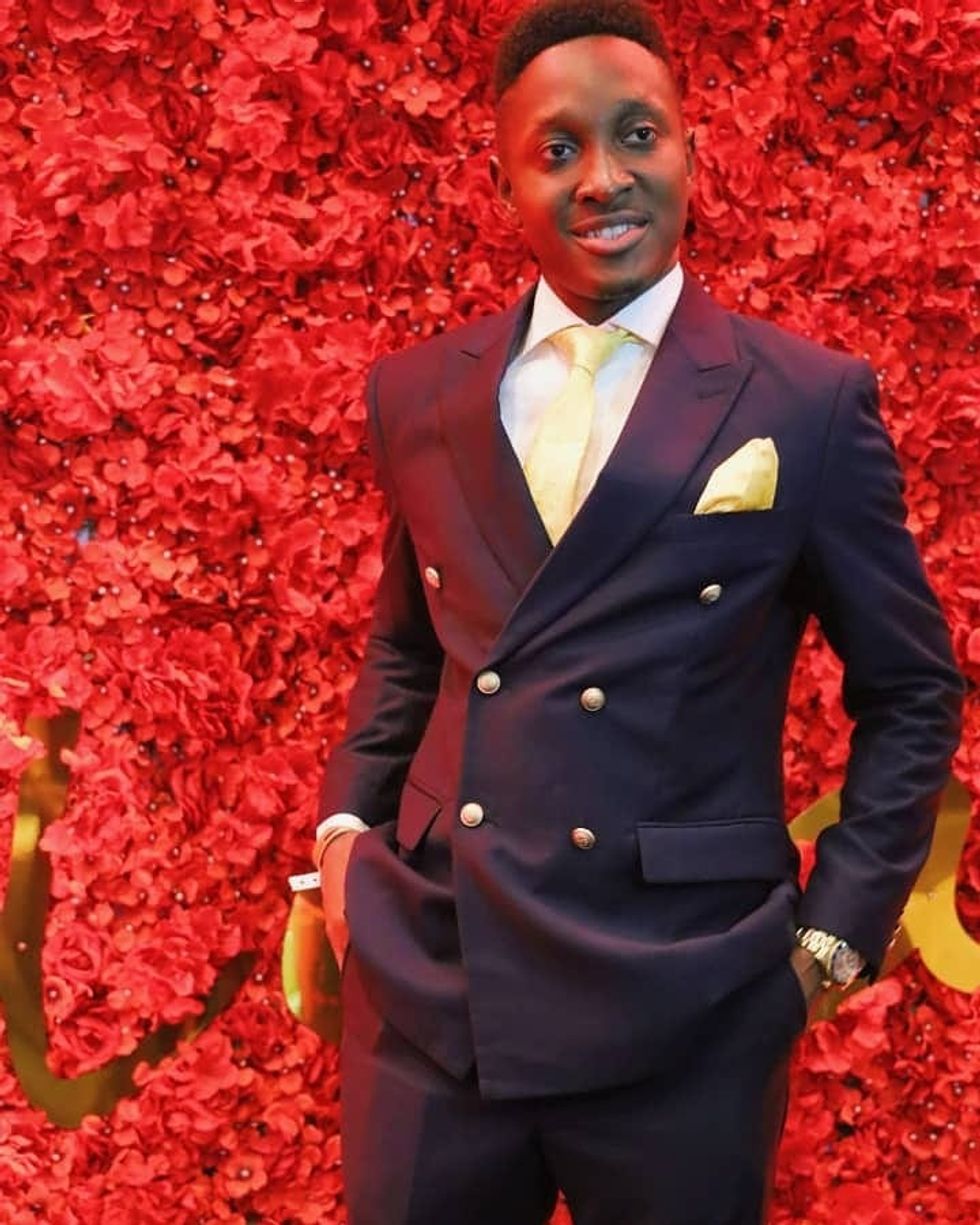 Bond. Image courtesy of the artist.
You work extensively with DJ Cuppy, how did that come to be?

Back in 2016, Cuppy tweeted that she was looking for a young, talented music producer. The crazy thing is I didn't see the tweet, it was one of the guys I was working with from school that saw the tweet and tagged me on it. I just took a couple of beats and emailed her. I didn't hear from her, or get any response, for two months; it was just proper darkness. I'd completely forgotten about it until, three months after, I got an email from Cuppy saying she loved my sound and asked me to make a House beat. At the time I'd never even made a House beat before but I said I could make it. I spent one hour listening to House music and another hour making the beat, so, in two hours I was done and I emailed her back. The same day she emailed me back that she really loved the House beat and I should drop my phone number so she could call me. I did that and she called me, it was like magic. Then, she was about to come into Nigeria for a gig, she was deejaying at a gig where Mark Zuckerberg was at and we were supposed to meet after the event but something happened and we weren't able to. We met the next morning and we talked, I met with her manager as well; her manager wasn't fully convinced at the time, so her manager asked me to make some more beats. I did that and sent them over and they went dark on me for another three weeks and I felt like I'd messed the opportunity up. Then, out of the blues, they messaged me again and told me they loved it and we've worked together since then. We had the agreement around September and she came back to Nigeria around Christmas—we talked, went for a couple of events—and by January/February 2017, it was official, we had our first contract, negotiated a few things and we were in business.
What's the relationship like with regards to how you make music with her?
It took a little while to figure out what works for us but eventually we did. Basically, I make beats; sometimes, other times I'd record a few ideas, go over them with her, make a few edits, and we try and figure out what artists goes on the vibe. Cuppy tries her best to always be very involved with the music and that's where you hear her singing. Like on the album, you hear her singing on "Guilty Pleasure," "Wale," and a number of songs on there. She tries her best to be an integral part of the music. It's not just making beats and sending them out to the artists, she's always dedicated to the music and that's one of the great things I love about her and it's been really good. We are always in the studio cooking something.
I'm curious what you did as a music director for the vision of Original Copy ?
I wasn't the only music director. We had Killertunes as well, big shout-out to him. What we did was we individually tried to put our imprint on the albums, our own vibes on the album. But, fundamentally, what we did was try to bring Cuppy's vision for the album to life in terms of sounds we were creating on it. With the sounds we were creating we were trying to stay true to that vision. We suggested artists to come on board that would also fit that vision for Cuppy's album. She wanted to cover a number of bases: a jam for the clubs, something for the U.K., something that could spread across Africa, we had a banger, "Litty Lit" with Teni, and the one with Rema, also tried to do something soulful "Guilty Pleasure." She wanted to do that because before she's an artist, she's still a DJ and as a DJ your sound needs to be diverse, wide. So we just tried to follow that theme and make it as diverse as she envisaged.
What was the album process like? Making it, was there a timeline and all?
Initially, this album was actually going to be an E. P., but along the line the vision grew and it became an album. Some of the songs on there are a little old, some are like two years old. But when we actively started trying to make the album earlier this year, we were compiling songs, trying to get more artists. We had a timeline to stick to but it was crazy trying to keep up with it because a lot of artists gave us a tough time, but eventually a lot of people came through. We eventually met our timeline but with the pandemic, everything changed. The album was supposed to drop earlier than it dropped but it came out in August. Regardless, it was worth the wait because the reviews we've been getting are phenomenal. People actually love the music and that makes me super proud because there's been so much backlash for Cuppy over the years. People just finding something mean to say, it's not easy, so we're really proud of this one because the reception has been really great
How, as a team, have you dealt with the criticism of Cuppy's music in the past?
Those periods were really tough. Talking about the bad reception, we were really trying our best, trying to make good music, trying to put out good visuals but, I think, most people just saw it as a joke. I'd be somewhere and there'll be people trying to take digs at Cuppy, looking for avenues to make jokes, it was really tough, but we just kept pushing. We just thought that when we made good music long enough the audience would have no choice but to come around. We tried really hard with this album, we put our absolute best into every single track, and I think it's paying off now. Initially, that period (of criticism) was really tough but we swallowed it and we kept moving. There was not any time when we thought we would be stopping.
You are still a singer, songwriter, and producer, how do you find balance juggling all of that?
I'm also an audio engineer, so that's four different angles. It's been crazy juggling all of that because one day I'm producing, then the other day I'm mixing and mastering for someone else, then I'm also trying to write a song for someone else. It's been tough because I'm not able to properly focus on my own music because of the jobs I'm doing for other people but this year, especially with the pandemic, helped me find the right balance between working for others and also creating my own music. I have recorded a lot of music and hopefully I'll try to put some of it out soon.