Like in many other industries right now, there's a moment of reflection and reckoning happening within music, as Black people from musicians to music executives, speak out on experiences of racism both personal and systemic. Initiatives like The Show Must Be Paused and Blackout Tuesday were created to stand in solidarity with the Black community and reflect on how to better push for equal treatment and opportunities. While the media focus has been on creating fairer conditions for Black people in the USA and Europe, the African music industry–especially under major international labels—also suffers from systemic racism.
We caught up with the former General Manager of Sony Music West Africa, Michael Ugwu, now the CEO of Freeme Digital, to talk about what it's like for a Black music executive in Africa. Ugwu, an entertainment business entrepreneur joined Sony following his stint as CEO of iROKING Ltd, the premier but now-defunct Nigerian music distribution and streaming platform. Ugwu played a pivotal role in exposing Nigerian music for global consumption. He led the signing of Nigeria's biggest talents to landmark licensing and distribution deals while successfully re-negotiating subsequent deals.
Here, Ugwu recounts the underlying systemic racism prevailing in the operations of these major record labels gunning for market share in Africa.
This interview has been edited for length and clarity.

---
How did you become the General Manager of a major label, Sony Music West Africa, in Nigeria?
I developed a relationship with Sony Music Africa whilst running iROKING. Sony were interested in licensing their catalogue to the streaming service as they didn't have many digital outlets for their catalogue in Africa at that time. Though I later decided to not acquire the rights because it didn't make economic sense to acquire an international catalogue at the time when in reality the demand for local music content was much higher. Around that period, Sony had started to develop interest in the Nigerian market, so I kept in touch.
After a few years, Sean Watson, the Managing Director of Sony Music Africa, told me their plans for launching a West Africa division HQ'd in Lagos. I decided to get on board to kick off the Nigerian division and then return to Freeme after a year. One year extended to five years mainly because our key deal with MTN Nigeria took about three years to close. Personally, getting on board with Sony Music was more strategic because I wanted to better understand the global recording industry as well as the inner workings of a major label.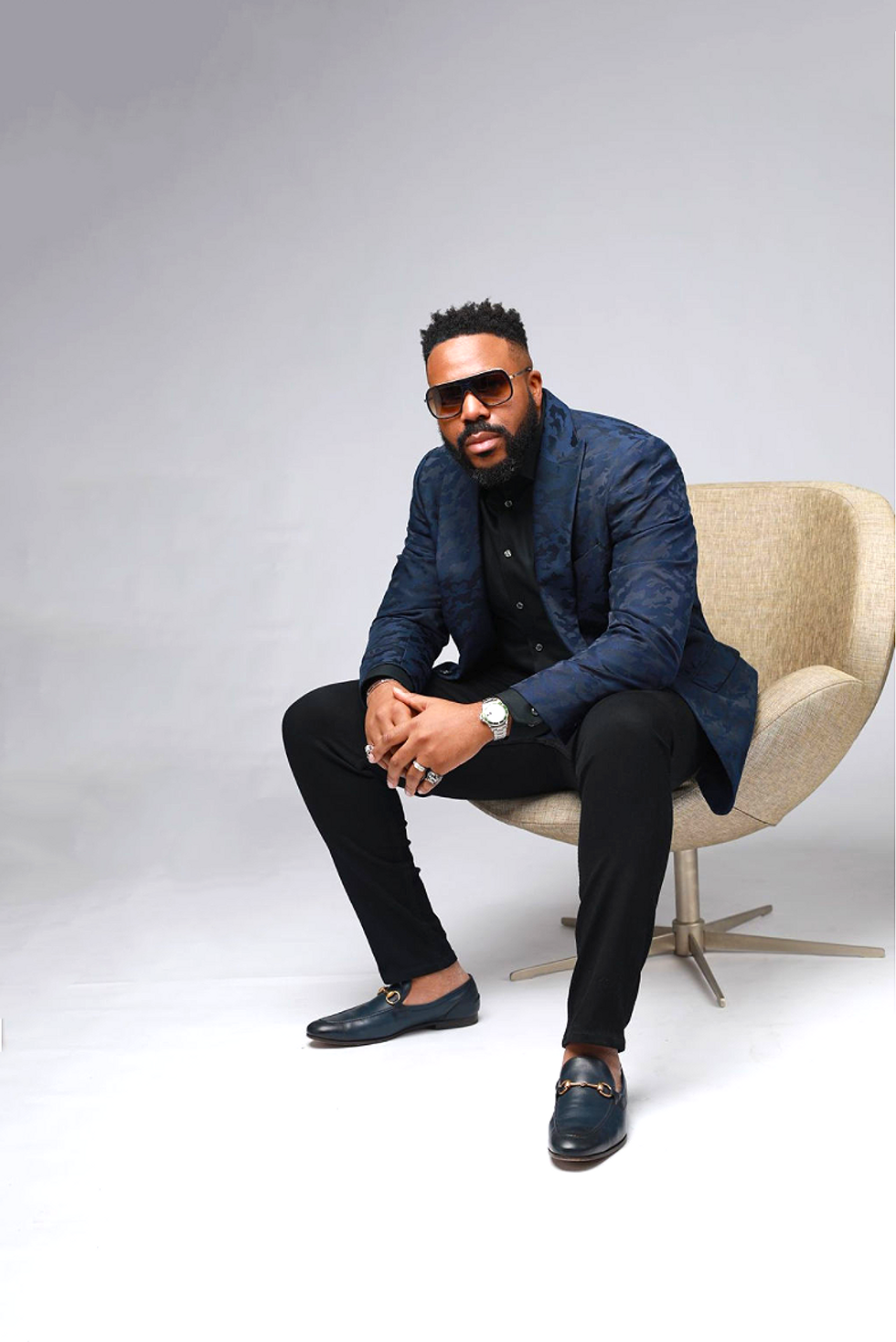 Photo provided by Michael Ugwu.
Were you aware prior that you'd be working under executives who were mainly white and probably didn't understand your turf as you would?

Yes, I was fully aware of company structure based on the fact that Nigeria reported in Johannesburg. I had travelled to South Africa many times before. Once I started to understand the market structure, it was clear that most of the real economic ownership rested in the hands of non-Blacks. Prior to joining Sony, of course I knew the Managing Director was white but what struck me later was the lack of diversity in the leadership team. When I joined, I was the only Black person on the company's Africa leadership team. Yes, apartheid was technically a thing of the past but its remnants still hovered in corporate South Africa. I definitely feel that Black South Africans are still being disenfranchised to this day. It's not often you see Black executives in non figure-head leadership positions.
Being a resident Nigerian, what was it like running the business through the lens of executives not based in the country?
Though I was with Sony Music for a purpose which was to better understand the global game, working with other Black executives would definitely have been easier, because we understand our challenges, style, sound, culture, etc. I didn't want to get involved with corporate politics because I intended it to be a short engagement of about 12 months. I felt the structure of Nigeria reporting into South Africa was off. If anything Nigeria should have been much more autonomous than it was, and the Lagos office should have been working directly with the London office not Johannesburg. Lagos shares way more in common with London. First, there's a large diaspora population consuming Afrobeats in London, there's radio, touring and quite a few Black African execs doing major things in London.
But there are chances organizations helmed by foreigners in a local space can be successful, what makes the Nigerian music scene different?
Nigeria is a different beast. Asides few Lebanese, Indians and Chinese, I definitely think the rough terrain of Nigeria makes it hard for non-Nigerians to succeed. Nigeria, like many African countries is culturally complex, familial or relationship-based, which is somewhat foreign to whites. A white executive can appreciate our sound but I don't think they can really understand it the way a Black or African exec would. From a commercial standpoint, Nigeria is still not a mature streaming market yet which impedes local success. We have numbers from a fundamental perspective but we don't have a large streaming subscriber base paying for music services like Apple Music. In America, UK, Indonesia or Turkey, they have developed streaming markets with relatively large numbers of subscribers paying for premium music subscriptions monthly. We make excellent music that is of export quality and for now if you're a label in Nigeria, it's the export opportunity that you need to be looking at for recorded music. I reckon we need about 5-10 million monthly paying subscribers to be deemed a mature music market ripe for real investment. I would be positively surprised if Nigeria has up to 500,000 paying subscribers presently. Our artists and labels need to double down on efforts to encourage this culture change.
Do you think you've been passed over for certain opportunities as an African music executive working in a major label?
I don't think so. I guess because I came in right at a leadership level. I did however feel some way at global meetings where my boss would represent Africa as a whole. As the West African GM, I represent about 200 million people and we have a voice. I can't say it was a clear cut Black/white or just a seniority thing but the need for South Africa to always speak for Nigeria never sat well with me. I understood the dynamics in South Africa where the Black guy often takes the backseat, for the white guy to speak but Africa is 54 countries. I don't see how one country can truly represent and lead all 54 countries. Africa is a continent and on other continents there are distinct country divisions. Sony Music Spain is Sony Music Spain, the same goes to France, UK, across Europe and America.
...and of course, such a setup can dwarf the professional success of African music business players.
Right. Without autonomy, it'd be hard to see the business grow efficiently. If anything Sony Music should be officially regionalized (not just on paper) and Nigeria should become the headquarters for Anglophone West Africa. Our music, our sound, how we market it and what we're about can only be deeply understood by Africans. There are numerous Africans across the world working for Sony Music that would love to work directly with the Africa business. If there's one place on earth that we should feel we're in leadership positions, driving change and pushing the envelope, it should be on our own continent.
You opined that the recently launched Def Jam won't move the needle in Africa. Why do you think so?
I get that from a PR perspective, Def Jam is a signature US hip-hop label and Africa is a potentially important hip-hop market, hence why the Def Jam imprint was launched here. I'd rather they left Def Jam as it is with its storied history in the US and set up new labels/partnerships like RCA did with Keep Cool and Interscope with LVRN. Personally that's about the forward, partnerships. Seek out African entrepreneurs with happening labels & teams and broker partnership deals with them, instead of simply trying to replicate what was. They are ignorant to the fact that we have been the creative driving force behind the growth of our own industry. Def Jam didn't blow Don Jazzy, 2Baba, Wizkid etc. This is likely one of those ideas initiated by a white exec whose boss thought they needed to establish a presence in Africa. There has been a paradigm shift in the industry, it is no longer business as usual. How about finding young African music players, investing in these small independent music companies and growing them. It may seem like a utopian view but I'm all about empowering local business and would always want to see our Mavins, Freemes, Choc Cities succeed.