Popular
The 11 Songs You Need to Hear This Week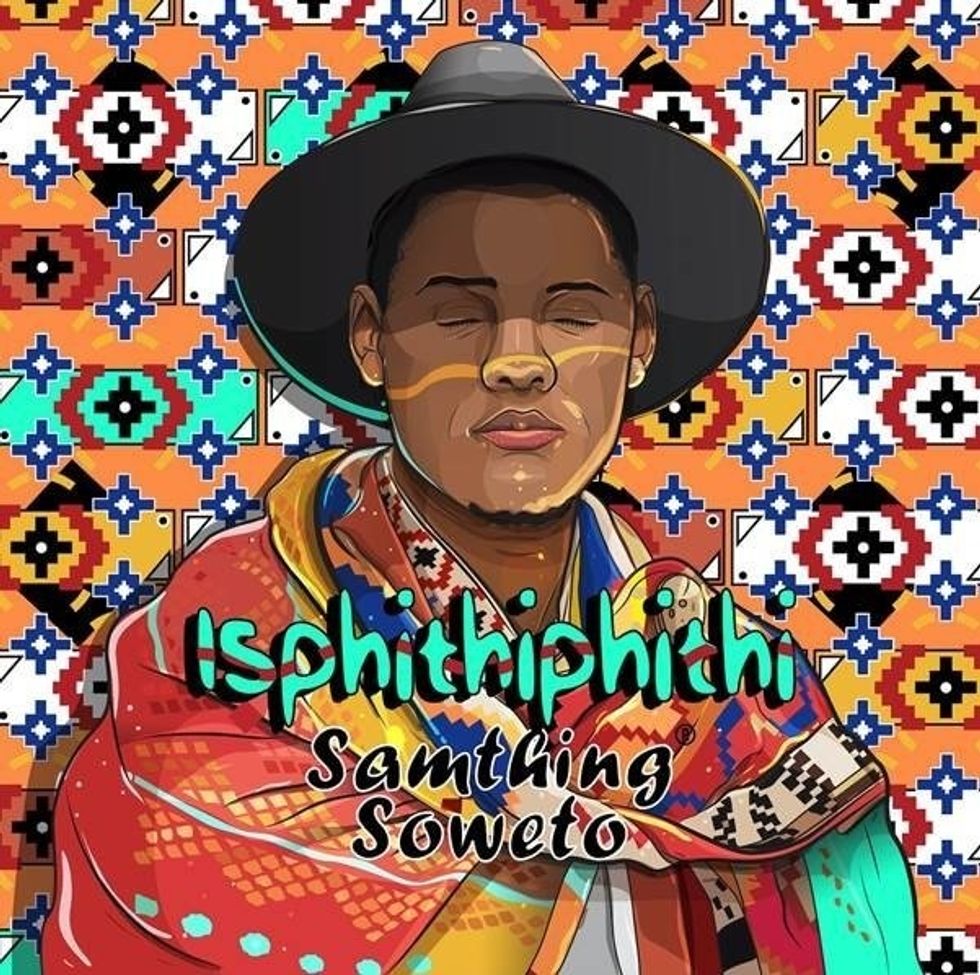 Featuring Falz, Samthing Soweto, Blaqbonez, Major League DJz, Lous & The Yakuza and more
Every week, we highlight the cream of the crop in music through our Best Music of the Week column.

Here's our round up of the best tracks and music videos that came across our desks, which you can also check out in our Songs You Need to Hear This Week playlists on Spotify and Apple Music.
Follow our SONGS YOU NEED TO HEAR THIS WEEK playlist onSpotify hereand Apple Music here.
Check out all of OkayAfrica's new playlists on Spotify and Apple Music.
---
Samthing Soweto 'Isphithiphithi' LP
One of the most anticipated albums of the year, Isiphithiphithi by Samthing Soweto is finally here. The South African artist's project consists of 12 songs and features Makhafula Vilakazi, Shasha, Kabza De Small, DJ Maphorisa and Mlindo The Vocalist. Isiphithiphithi is not as chaotic as the name states. Most of the project consists of soulful songs that are still danceable. The artist's effortless vocals float over rich production that flirts with dance music and Afro pop.
Lous and The Yakuza 'Dilemme'
Artist Lous and the Yakuzadebuts an edgy and effortlessly cool video for "Dilemme," the first single from her upcoming debut album, Gore. Both the track, produced by El Guincho, and video are perfect for the late September vibe–chilled out but pulsing with quiet energy. "Dilemme" is smooth trap with melodic and sombre lyrics that make you both bop and think. The video, directed by Wendy Morgan, is somewhat biographical of 23-year-old Lous' life. In the video, Lous is literally wearing multiple identities, each complete with their own environment.
Blaqbonez 'Shut Up'
Nigerian rapper Blaqbonez—whose debut album, Bad Boy Blaq, we dubbed one of last year's most accomplished releases—comes through with his new single, "Shut Up." The new single is a strong dose of braggadocious rhymes from the 100 Crowns and Chocolate City rapper, all laid over a head-nodding beat by Tempoe that straddles dancehall and afro-fusion influences. The single's video, directed by TG Omori, features some eye-catching scenes of the rapper performing on top of a moving car and of his crew riding motorcycles in dresses.
MAJOR LEAGUE DJZ x FOCALISTIC 'OVERLOAD'
Major League DJz's latest single is "Overload," which the DJ and producer duo just highlighted with visuals. The song features Focalistic, who's affiliated with the duo. Focalistic raps about spending time with the flyest girls. In the one-liner hook, he chants "overload," which is a reference to a woman's big derrière, as can be seen in the video. A woman in red pants turns heads as she parades her "overloaded" behind in a taxi rank.
Muzi 'Good Vibes Only' feat. Espacio Dios
Muzi announced his third studio album today. The 12-track project will be titled Zeno, and will feature Samthing Soweto, Bad Self, Blackrose, BCUC and Espcaio Dios. The latter appears on the album's first single titled "Good Vibes Only." The song is yours when you pre-order or pre-saveZeno. "Good Vibes Only," as the title suggests, is a feel-good tune. It features vocals from both Muzi and his guest. It's electronic music decorated with Afrocentric percussion and guitar.
Falz 'Loving'
Falz returns with his latest single "Loving." As the song's title implies, the song is all about the Nigerian rapper professing his love to a woman. "If you need some loving, I'll be at your door," he sings over light juju-inspired production. The lighthearted love songs sees the artist taking a break from heavier, political tone of much of his more recent tracks, including last year's viral hit "This Is Nigeria."
Nüfrika 'Sahel' EP
Nüfrika is a new project from rising producers Pekodjinn & Rolv.K, who take influences from their respective backgrounds in Tunisia & Sierra Leone and blend them with a broad range of electronic styles from their home of Geneva and the rest of Europe. Their new 6-song EP, Sahel, is a perfect introduction to their self-coined "African & Maghreb club music," which is sure to get your feet on the dance floor. Check out the standout EP track, "Bye Bye, Viens," above.
DJ Sydney Love 'Ma Jo' feat. SoFresh
NYC-based Nigerian DJ Sydney Lovecomes through with a hugely-addictive new jam alongside SoFresh."Ma Jo," with its head-nodding afro-fusion beat work, is tailor made for your parties—and you can here it live at Sydney Love's monthly Naira Party or this weekend at our own An OkayAfrica Party at Lot45.
'Clan Beats' EP
DJ Maphorisa recently teamed up with the beer brand Castle Milk Stout to release an EP. The project, which is titled Clan Beats, pairs up contemporary with veteran South African musicians on four songs that explore identity. There are four South African ethnic groups represented in the project; Xhosa (Thandiswa Mazwai, Zolani Mkiva), Tswana (KB, Stoan), Zulu (Sjava, Madala Kunene), Tsonga (Sho Madjozi, Dr Sithole).
Notche 
Here's a collection of eight tracks that you need to hear from producer Notche, who expertly blends influences from afro-fusion, hip-hop, R&B and much more in his new self-titled project. Notche, who's used to being behind the recording console, is now stepping out from behind the scenes and into his own with this new release. Get into it above.
Jah Cure 'Royal Soldier'
Jamaican star Jah Cure traveled to Kenya to film his recent music video for "Royal Soldier," the title track from his latest album which includes features from the likes of Popcaan, Damien Marley, Tory Lanez, and more. Watch the Nairobi-shot video above.
Follow our SONGS YOU NEED TO HEAR THIS WEEK playlist on Spotify here and Apple Music here.