The last time I was on the French Riviera was the summer of 2006 on a vacation from my banking job, June to be exact, the quadrennial FIFA World Cup games were in swing in neighboring Germany, you could breathe the excitement in the atmosphere. Unbeknownst to me, taking place alongside the soccer games was the annual Fete de la Musique (World Music Day) celebrated in France each year. It was during that same time that I stumbled upon a free concert in Nice where the legendary drummer Tony Allen, a member of Fela Kuti's iconic Afrobeat band Africa 70, was playing his hit song "Asiko" which translates to time or moment from Yoruba. It was a surreal surprise and from that moment on I would never be able to separate music from my experience in this part of the world again.
This year, I returned to France, this time invited by MIDEM, the world's largest international music business conference, to participate in the fourth annual Artist Accelerator program. MIDEM's Artist Accelerator program helps 11 selected musicians from around the world gain access to the conference's crop of industry experts and thought leaders, and also affords them the opportunity to perform live, gain access to mentorship and more.
---
At this year's forum, Africa seemed to be a major focal point of the conference in ways unseen in years past. The forum featured Africa-focused think tanks, a slew of African performances and a keynote given by iconic South African House DJ Black Coffee. The four-day music festival also featured some of the continent's most prominent artists and industry executives and insiders.
Amongst them was Raphael Benza, Chief Opportunity Creator at The Vth Season, a creative entertainment marketing agency based in South Africa whose roaster boasts artists like Big Star, who performed at MIDEM on opening night, as well as continental-wide artist live booking for acts like AKA, who also performed on opening night. Benza explained to me that it "was great being in a Worldwide community of music lovers and supporters. [I] Also got the real feeling of the impact of African Music, Culture and stories. As a marketer of our music and creators I was excited about giving and sharing the tools and network that made us a success so far and the Many More milestones we are about to reach."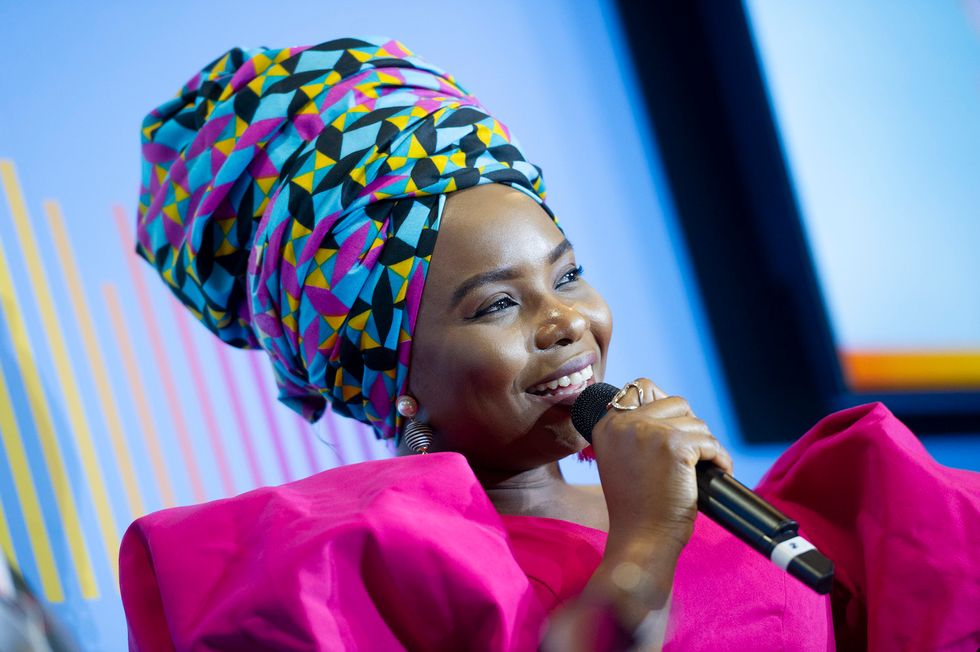 A talk with Yemi Alade at MIDEM 2018. Credit: © V. DESJARDINS - Image & Co
Bizzle, Co Founder / Principal Consultant at Plug Entertainment, an entertainment consultancy based in Lagos Nigeria, described the festival as "amazing" and this as being "best year" he's attended. Bizzle mentioned to me that he "made very good connections and met loads of great people in the music industry from around the world."

There were showcases by various African artists from around the continent, from the melodic autotune induce vocals by South African hip-hop artist AKA, who closed the first night of performances, to the live acoustic renditions of Nigerian soul singer BEZ. No conference in France would be complete without francophone African artists and the hip-hop group from Abidjan, Kiff No Beat, shut the house down on the second night. They were followed by the Nigerian Afrobeat queen herself Yemi Alade, who had two dancers accompany her along with a live band as she serenaded us hit songs like "Johnny," while Afrobeats sensation Davido watched from the VIP section and applauded in approval of his fellow artist.
I was slated to interview Black Coffee, but due to an unexpected delay at Amsterdam Airport Schiphol, I unfortunately missed the opportunity to sit with the iconic South African DJ, who later gave a keynote speech.
I did however spend some time with him during the evening performances to talk about his vision for the continent's creators and how he's played a role by leveraging his platform to prop up and mentor other upcoming DJs. Nathi, as Black Coffee asked me to call him, showed me renderings of an app called GongBox, which he announced on Facebook last week. He's enthusiastic about launching later this year. The app, he explains, will empower artists by creating a unique ecosystem where fans can engage with creatives in a concentrated way and earn artists money for their following. The app will also improve the discovery of talent on the continent by allowing users to search for artists by geography and/or genre amongst other search criteria.

The festival also featured Networking Hubs dubbed "Meet Africa" that were dedicated to learning about the opportunities that the African Music industry has to offer. The panel titled "Africa - The New Music Frontier, Open For Business" included PR executive Vannessa Amadi, Fuse ODG manager Andre Hackett, Gidi Culture festival producer Chin Okeke, and Afrobeats recording artist Seyi Shay, moderated by radio disk jockey Adesope Olajide for a passionate discussion about gaps and underreporting by foreign consultancies on the size and opportunities of the African music market. The panel was followed up with a talkback between Variety Magazine's Executive Music Editor Shirley Halperin and Davido who spoke enthusiastically on the ubiquity of African culture around the world.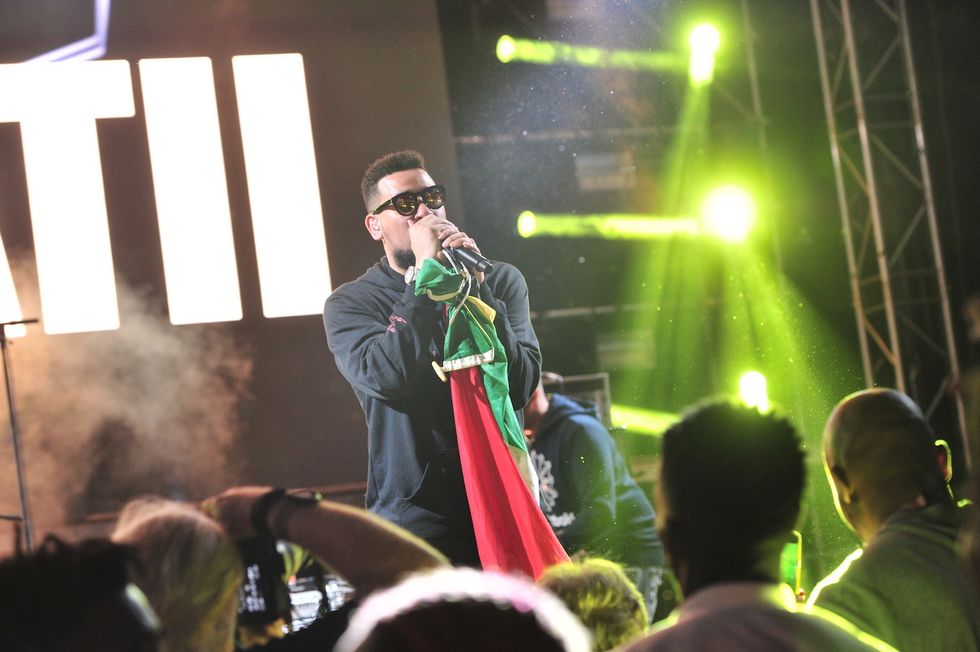 AKA at MIDEM 2018.Credit: © V. DESJARDINS - Image & Co
On the morning of Day 3, there was a think tank specifically dedicated to understanding the value chain of the African music industry which opened with remarks from U.N. Program specialist for Africa and Arab States, Hilary Ogbonna.

I thoroughly enjoyed the conference, I made key contacts that we'll leverage in the promotion of African music through our music distribution service, Okaymusic, which we established to ensure that African artists receive global distribution of their works. I met people from all over the continentl, from those who are tackling rights management and royalty collection challenges in Nigeria to aggregators in South Africa who are working with the telcos to ensure artist favorable revenue distributions are more. I think MIDEM was worth the hype, a conference I'd recommend to anyone looking to understand today's fast changing music business and more.
African culture has come a long way on the global stage from the days when all Africa's contributions to music was simply lumped under the misnomer "World Music." Today the continent's various musical styles enjoy distinction, whether its South Africa's Gqom or West Africa's Afrobeats, the spotlighting at this year's MIDEM conference is a testament to it. And just like Africa's music, I've come a long way as well, from that surprised yet enthused member in the audience enjoying the drum beats of Tony Allen's drumsticks to becoming an industry insider ensuring that the works of artists like Tony and creatives inspired by him can enjoy longevity and earn a living through a music ecosystem that respects their art.