Popular
The 19 Best South African Songs of the Month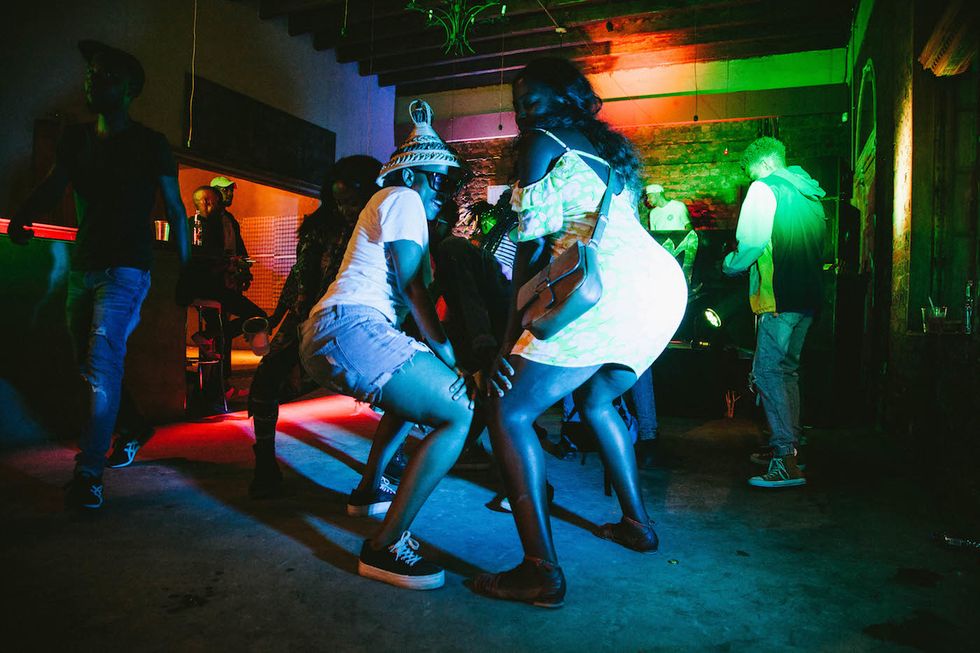 Featuring Stiff Pap, Shane Eagle, Nasty C, Wandile Mbambeni and more.
Our list of the best South African songs of the month includes new singles that dropped in March alongside those that were highlighted by getting the visual treatment.
Check out our selections below, which feature Stiff Pap, Nasty C, Wandile Mbambeni among others.
The list is in no particular order.
Follow our MZANSI HEAT playlist on Spotify here and Apple Music here.
---
Stiff Pap "Maradona" (ft. Simmysimmynya)
A perfect combination of rappers over a buzzing bass line and a selection of synths and pads. "Maradona" is a perfect blend of electronic music and the swaggering raps of two of Durban's most promising rappers—Simmysimmynya and one half of Stiff PapAyemaProbllem.
Nasty C and Rowlene "SMA"
Nasty C and Rowlene's music video for their popular collaboration "SMA" was treated to three music videos that each differently tell the same story depicted in the song.
The Big Hash "Circles"
"Circles" is just another instance where Hash's grandeur shines. The young artist exhibits adeptness in songwriting and structuring rhymes into effective patterns. The song is somber with a face-contorting bass line banging against mellow keys. He sings and raps melodically about an ex who's now acting brand new, when in actual fact, she's the one who lost.
Wandile Mbambeni (ft. Shekhinah ) "Wanted and Loved"
Rising South African soul singer Wandile Mbambeni's new single "Wanted and Loved" features Shekhinah. The song is about wanting to be desired and loved. "Wanted and Loved" blends soul and RnB, and merges two unique artists' traits. The acoustic guitar co-exists with buzzing synthesizers to create an atmosphere that's accommodative of the two singers.
L-Tido "10 Mac"
L-Tido flipped Biggie's "10 Crack Commandments" into a self-help banger on how to navigate the macking and hook up game.
Sjava "Umama"
Sjava's new music video for the song "Umama" shows just how genuine the man his. Instead of following rap video clichés, Sjava decided to show his mother and place of birth some love. The video shows the artists trekking to rural KwaZulu Natal where he was born. He spends time with his mother, who burns impepho and asks the elders to keep an eye on her son. The community also joins in on the video, gyrating in celebration of their icon.
K.O "Supa Dupa"
On "Supa Dupa," Mr Cashtime raps about the plenty of snakes he has encountered in the game while pythons entangle themselves on his torso and limbs. He also reminds you that he's always supa dupa clean when he pulls up. The music video is colorful and is built mostly with visual effects; K.O and his dancers can be seen performing on top of a spinning vinyl.
DJ Sabby (ft. Gigi Lamayne and Manu WorldStar) "Theowa"
A high tempo jam to turn the party up, combining pop, hip-hop and a bit of dancehall.
Saturday, Monday "Umsindo" (feat. Kanyi Mavi & Le Roi Alekpehanhou)
Swedish DJ and producer Saturday, Monday roped in South African lyricist for what is one of the best rap songs we've heard so far this year. Kanyi rides an ominous sample and delivers bars from the perspective of a woman who's had enough with his abusive partner.
YoungstaCPT "YAATIE"
An autobiographical tune detailing YoungstaCPT's childhood. It comes with an equally expressive one-take music video directed by Imraan Christian.
J Molley "Lightning"
The latest video single from J Molley, "Lightning" is one of the most well-written songs from his 2018 EP Leader of the Wave. The video is stunning and carries the song's message and mood perfectly.
Zingah "Dlala"
Zingah experiments with some auto-tuned mbhaqnga and maskandi melodies on his latest single.
Blaklez "I Have No One"
Veteran rapper Blaklez gets poignant about his depression. He comes into terms with not being the most celebrated. It doesn't get any realer than this.
Champagne 69 "Love No More"
When love goes wrong, great songs are usually the result. Champagne 69's latest video single "Love No More" is about that phase when a relationship starts to get sour.
Dr Malinga (ft. Kwesta) "Indlela"
House music stalwart Dr Malinga's latest single "Indlela" comes with yet another stellar Kwesta verse. "Indlela" is a mid-tempo house joint that references 80s and 90s South African pop, as is usually the case with Dr Malinga's hits. The song is produced by the ever-diverse Alie Keys, whose sound you are familiar with if you've listened to Cassper Nyovest's last two albums, Thuto and Short and Sweet.
DJ Kaygo ft. Gemini Major, Kid X and Reason "Father Figure"
DJ Kaygo highlighted his 2018 single with a video that gives the song a new meaning—in the video, the DJ shows himself as an organized crime mafia who makes his money from betting on boxers.
Espacio Dios "Uri Fire"
Espacio Dios depicts the aggression of his song "Uri Fire" in a hypnotic video that captures the mood of his EP Percussive Planet, which "Uri Fire" was taken from.
Solo (ft. Bigstar Johnson) "Easy"
"Easy" is a barfest of note; two of South Africa's finest MCs share a slow tempo instrumental and they totally spaz. The song has been highlighted by a new music video in which Solo, Bigstar and their goons take some time off from the city life.
Shane Eagle (ft. Bas) "Ap3x Remastered"
Both MCs spit standout verses that touch on their success, their travel adventures and how rappers can't sound like them, among other topics.