Sports
An African Renaissance In Matchday 2 of the World Cup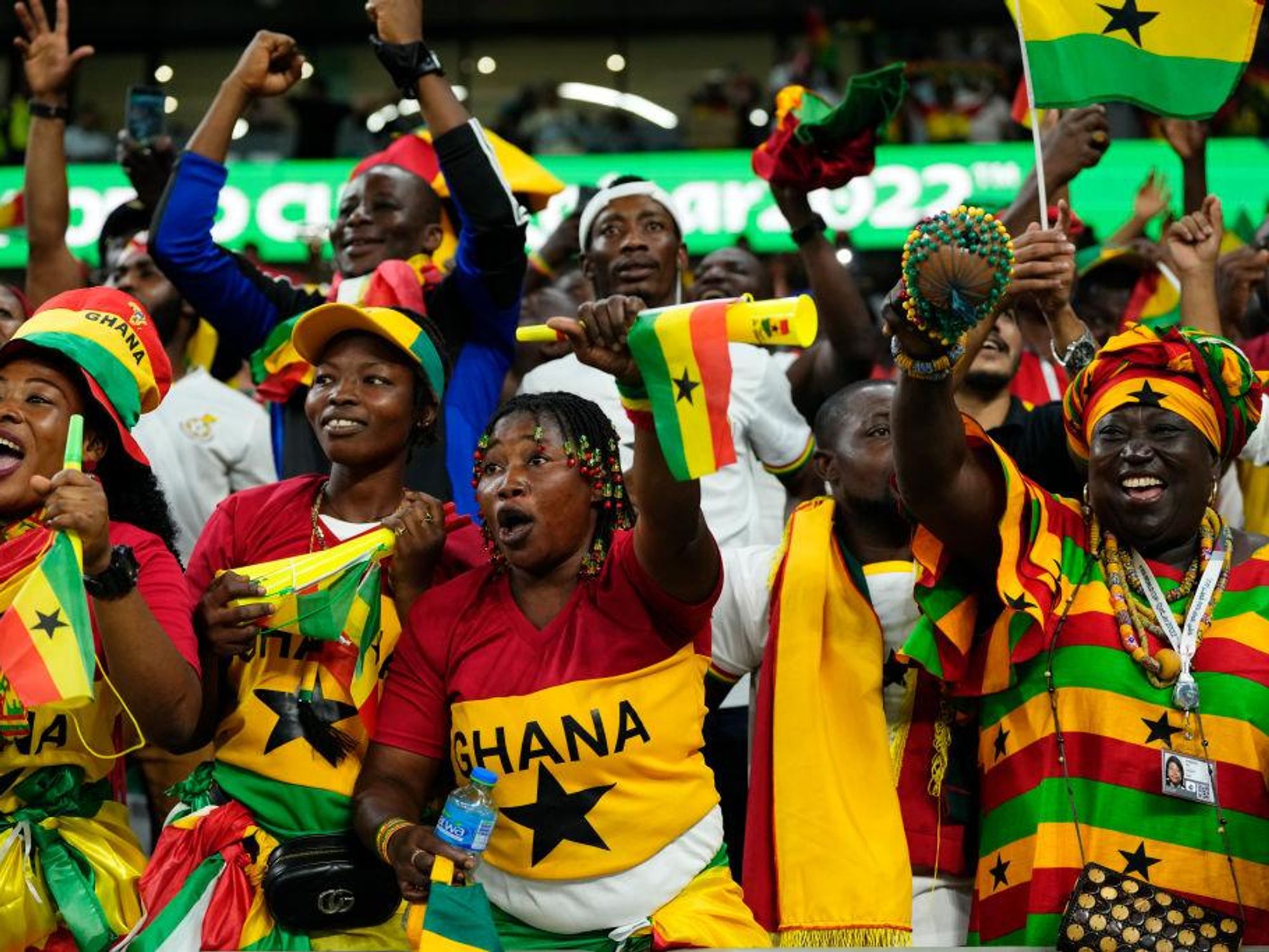 Photo by Jose Breton/Pics Action/NurPhoto via Getty Images
Morocco, Senegal, Ghana, and Cameroon delivered great performances in the second round of games at the Qatar World Cup.
The African teams represented at the World Cup this year have started thriving.
Morocco was the leading team with four points scored from the two games that they played. During Sunday's game, they earned an upset 0-2 win when they played against Belgium, a team that many had a favorites to go far this year.
During the second minute of first half stoppage time, Morocco's Hakim Ziyech fired a free kick into the net. After further analysis, the goal was disallowed, but the Moroccan team bounced back in the 73rd minute when Abdelhamid Sabiri scored a seamless free kick. Zakaria Aboukhlal later scored the second role, which would secure the teams win and mark its second win since 1998.
\u201cMOROCCO TAKES THE LEAD VS BELGIUM \ud83c\uddf2\ud83c\udde6\ud83d\ude31\u201d

— FOX Soccer (@FOX Soccer) 1669559679
In their opening game, Walid Regragui's Morocco team secured a 0-0 draw with Croatia in their opening game before surpassing Belgium in their second match, to put them on the brink of a potential first last-16 spot since 1986, according to The Sporting News.
In spite of the loss of Sadio Mane due to an injury, the Senegal team performed well, with Aliou Cissé's squad winning 1-3 over host team Qatar on Friday. The goals came from Boulaye Dia, Famara Diedhiou, and Bamba Dieng, who all played a part in securing the big win.
In heated game that they played earlier today, Cameroon tied Serbia 3-3. At the 29th minute , Cameroon's Jean-Charles Castelletto scored the first goal, and after Serbia countered with goals of their own, Cameroon's Vincent Aboubakar and Maxim Choupo-Moting would add two successive goals, that would tie the game.
\u201cStill not over this chip by Cameroon's Vincent Aboubakar \ud83d\udd25\ud83d\udd25\ud83d\udd25\u201d

— FOX Soccer (@FOX Soccer) 1669637959
Ghana also scored an impressive 3-2 win against South Korea. During the first half of the game, Mohammed Salisu scored a goal in the 24th minute and Mohammed Kudus scored in 34th minute. The third goal was secured by Kudus again, who made it in the 68th minute.
This year, four out of the five African countries represented at the World Cup have African coaches, a reality that has not been the case in previous years.
According to a report from The New York Times, four out of the five African coaches this year started their careers in European football. Senegalese-born Aliou Cissé and Cameroon's Rigobert Song are two coaches who crafted out a career for themselves in the renowned English Premier League. Morocco's Walid Regragui and Ghana's Otto Addo also had successful international careers before they began their coaching career. Out of all the African coaches, Jalel Kadri is a the only coach who played for his home country of Tunisia.
Ever since the World Cup began in 1930, 13 African nations have participated in the World Cup, but only Cameroon (1990), Senegal (2002) and Ghana (2010) have reached the quarterfinal, with none of the teams ever making it to the semi-final round, so it will be interesting to see what African teams cross that thresh hold this year.
\u201c\ud83c\uddec\ud83c\udded Ghana have now scored in 7 successive #FIFAWorldCup games - the most by any African team currently.\u201d

— Owuraku Ampofo (@Owuraku Ampofo) 1669643200
\u201cKUDUS MAGIC \ud83e\ude84\n\nThis game is UNREAL \ud83e\udd2f\u201d

— FOX Soccer (@FOX Soccer) 1669646139
\u201cAfter two rounds of 2022 FIFA World Cup group play, there\u2019s still everything on the line for African teams, who have cumulated a respectable 12 points:\n\n\ud83c\uddf8\ud83c\uddf3Senegal: 3 points\n\ud83c\uddf2\ud83c\udde6Morocco: 4 points\n\ud83c\uddf9\ud83c\uddf3Tunisia: 1 point\n\ud83c\uddec\ud83c\uddedGhana: 3 points\n\ud83c\udde8\ud83c\uddf2Cameroon: 1 point\u201d

— Maher Mezahi (@Maher Mezahi) 1669655731
\u201cQatar \ud83c\uddf6\ud83c\udde6 1-3 \ud83c\uddf8\ud83c\uddf3 Senegal\nBelgium \ud83c\udde7\ud83c\uddea 0-2 \ud83c\uddf2\ud83c\udde6 Morocco\nSerbia \ud83c\uddf7\ud83c\uddf8 3-3 \ud83c\udde8\ud83c\uddf2 Cameroon\nSouth Korea \ud83c\uddf0\ud83c\uddf7 2-3 \ud83c\uddec\ud83c\udded Ghana\n\nAfrican teams are making a big difference in the ongoing World Cup in Qatar. I'm proud!\n\nC O L O U R F U L \u2014 A F R I C A\u201d

— \u0271u\u0e23t\u0251p\u0266\u0251 \u0266\u0251\u029d\u029di \ud80c\udd53 (@\u0271u\u0e23t\u0251p\u0266\u0251 \u0266\u0251\u029d\u029di \ud80c\udd53) 1669650882