A few years ago, we celebrated the eight most influential Black South African women writers during Women's Month. The list featured the likes of Miriam Tlali, the first Black woman to publish a novel during Apartheid, Sweet Medicine author Panashe Chigumadziand beloved poet Lebogang Mashile. We now bring you our selection of ten literary gems by various Black South African women writers which have shifted and even unearthed new narratives in the South African body of literature.
This list is in no particular order.

​"Collective Amnesia" by Koleka Putuma, published 2017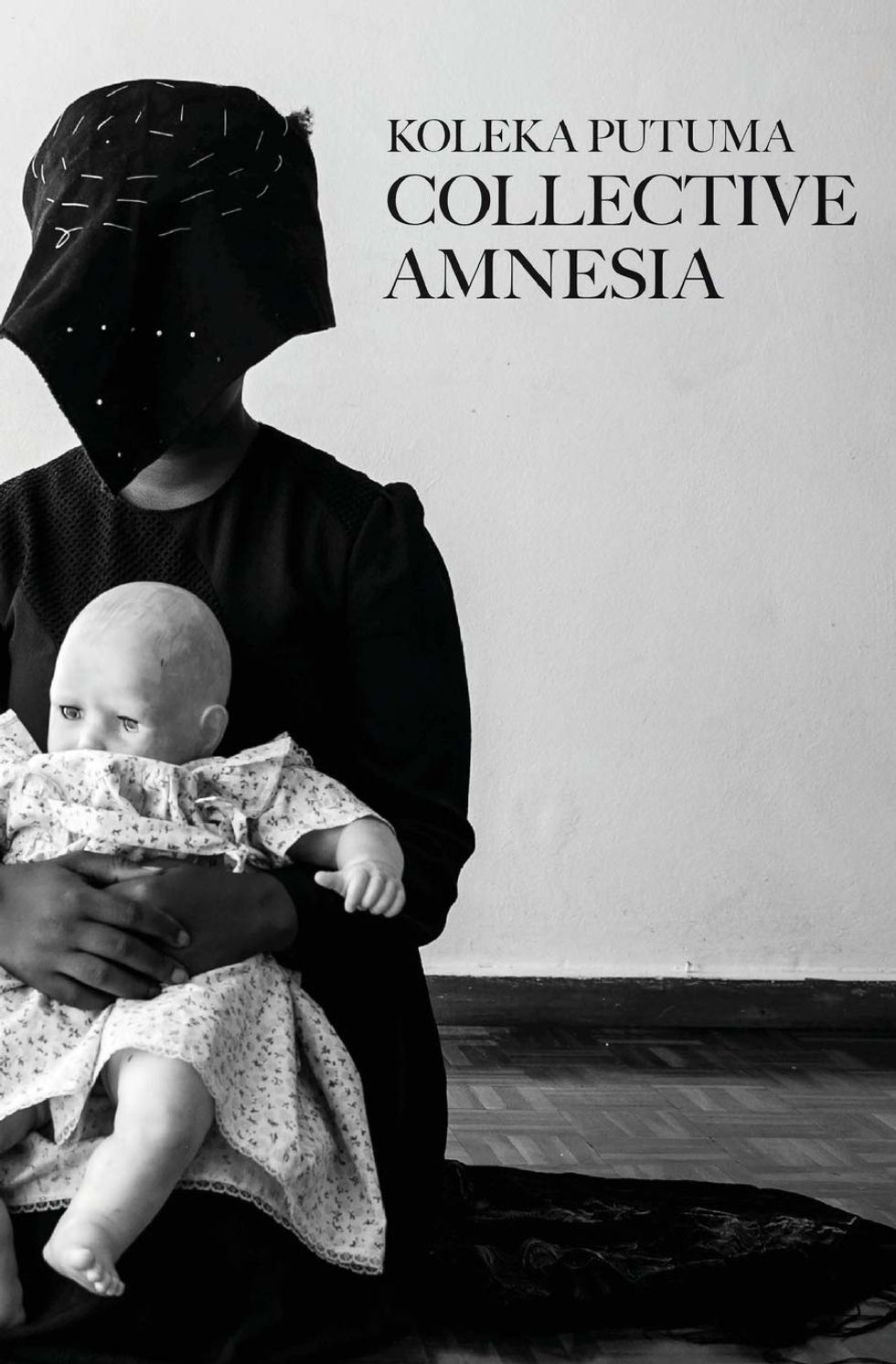 It is unprecedented for a poetry book in South Africa to go into a ninth print run and yet, Collective Amnesia has managed to do just that. The collection of poems, which compellingly explores religion, womanhood, Blackness, queerness, traditionalism, trauma and everything in between, has also been translated into Danish, German and Spanish. The winner of the 2018 Luschei Prize for African Poetry, Collective Amnesia has also been adopted as reading material for students at various institutions of higher learning across the country. It is a truly phenomenal and unrivalled first work by Putuma.

"The Ones with Purpose" by Nozizwe Cynthia Jele, published 2018
Jele's book centers themes of loss, grief and trauma. After the main character's (Fikile) sister dies from breast cancer, it is now up to her to ensure that certain rituals are performed before the burial. The Ones with Purpose highlights a lot of what Black people refer to as "drama" following the death of a loved ones. It highlights how often Black people are often not given the opportunity to simply grieve their loss but must instead attend to family politics and fights over property and rights. It also speaks to how, despite the rift that loss inevitably brings to Black families especially, togetherness also results because of it.
"These Bones Will Rise Again" by Panashe Chigumadzi, published 2018
Drawing from Audre Lord's concept of a biomythography in Zami: A New Spelling of My Name as well as Alice Walker's essay In Search of Our Mothers' Gardens, Chigumadzi's These Bones Will Rise Again explores the history of Zimbabwe's spirit medium and liberation fighter Mbuya Nehanda during the Chimurenga, Zimbabwe pre- and post-colonization and the Mugabe-regime. The book also pays homage to her late grandmother. Chigumadzi's commitment to retelling lost narratives in Zimbabwe's complex history is a radical act in itself in a world that seeks to tell the country's stories through a lens that centers any and everyone else except Zimbabweans.
"Reclaiming the Soil: A Black Girl's Struggle to Find Her African Self" by Rosie Motene, published 2018
Just as Matlwa's debut novel Coconut explores the cultural confusion and identity crises that result in Black children raised in a White world, so too does Motene's book. In contrast, however, Reclaiming the Soil: A Black Girl's Struggle to Find Her African Self is instead a non-fictional and biographical account set during Apartheid South Africa. As a young Black girl, Motene is taken in by the Jewish family her mother works for. And while she is exposed to more opportunities than she would have had she remained with her Black parents, hers is a story of tremendous sacrifice and learning to rediscover herself in a world not meant for her.
"Period Pain" by Kopano Matlwa, published 2017
Matlwa's third novel Period Pain honestly pulls apart the late Nelson Mandela's idea of a rainbow nation and non-racialism. Through the central character Masechaba, the reader is shown the reality of a country still stuck in the clenches of racism and inequality. Xenophobia, crime and the literal death sentence that is the public health system are all issues Matlwa explores in the novel. It's both a visceral account of the country from the vantage point of a Black person without the privileges and comforts of a White person as well as a heartfelt story about how even the most broken continue to survive. It's the story of almost every Black person in South Africa and that that story is even told to begin with, and told honestly, is important.
"Always Another Country" by Sisonke Msimang, published 2017
Msimang's memoir details her political awakening while abroad as well as her return to a South Africa on the cusp of democracy. Hers is not an ordinary account of Apartheid South Africa and its aftermath but rather a window into yet another side—the lives of South Africans living in exile and more so, what happens when they eventually return home. Admittedly, it's an honest account of class and privilege. Msimang describes the tight-knit sense of community built between families who were in exile and acknowledges that many of them came back to South Africa with an education—something of which South Africans living in the country were systematically deprived. It is an important addition to the multitude of stories of Apartheid-era South Africa, the transition into democracy and the birth of the so-called "born-free" generation.
"Khwezi: The Story of Fezekile Ntsukela Kuzwayo" by Redi Tlhabi, published 2017
Redi Tlhabi's second non-fiction work tells the story of Fezekile Ntsukela Kuzwayo, the woman who accused then President Jacob Zuma of rape back in 2005. "Khwezi" as she became known throughout the very public trial, was a symbol of the many women subjected to the abuse of men in positions of power. Similarly, she was treated as women like her are so often treated—ostracized by the community and forced to leave and start anew elsewhere. Tlhabi's account of Khwezi's life was a courageous one and one that tries to obtain justice despite the court's decisions. Although Khwezi died in October 2016, her memory continues to live on in the hearts of many South African women who refuse to be silenced by the dominant patriarchal structure. For that alone, this work is tremendously important.
"Intruders" by Mohale Mashigo, published 2018
When one thinks of African literature, stories of migration, colonization, loss, trauma, culture and traditions usually come to the fore. As a result, Afrofuturism or speculative fiction is a genre that is often sidelined and the stories therein left untold. Intruders is a collection of short stories by Mohale Mashigo that unearths these stories in a refreshing manner. From mermaids in Soweto, werewolves falling in love with vampires and a woman killing a man with her high-heeled shoes, Mashigo centers the proverbial "nobody" and pushes against the narrative that Africans can only tell certain kinds of stories but not others.
"Miss Behave" by Malebo Sephodi, published 2017
There is a reason why Sephodi's Miss Behave has resonated so strongly among women across the board. Drawing inspiration from Laurel Thatcher Ulrich's adage that "well-behaved women seldom make history", Miss Behave documents Sephodi's journey to smashing the stereotypes peddled by society in its relentless prescriptions of what women can and cannot be; can and cannot do. Naturally, she's labeled a "misbehaving" woman and hence the title of the book. Sephodi also explores themes of identity and gender issues while allowing women the opportunity to take charge of their own identities despite societal expectations. A book that wants women to discover their bad-ass selves and exercise agency over their lives? A must read.
"Rape: A South African Nightmare" by Professor Pumla Gqola, published 2015
This book is both brilliant in the way it unpacks the complex relationship that South Africa has with rape and distressing in the way this relationship is seen to unfold in reality. Rape is a scourge that South Africa has not been able to escape for years and the crisis only seems to be worsening. Written almost four years ago, Prof Gqola's profound analysis of rape and rape culture as well as autonomy, entitlement and consent is still as relevant today as it was back then—both a literary feat and a tragedy. There can be no single answer to why South Africa is and remains the rape capital of the world, but Rape: A South African Nightmare is by far one of the best attempts thus far.