News Brief
Watch Wizkid's Spanking New 'Bad To Me' Video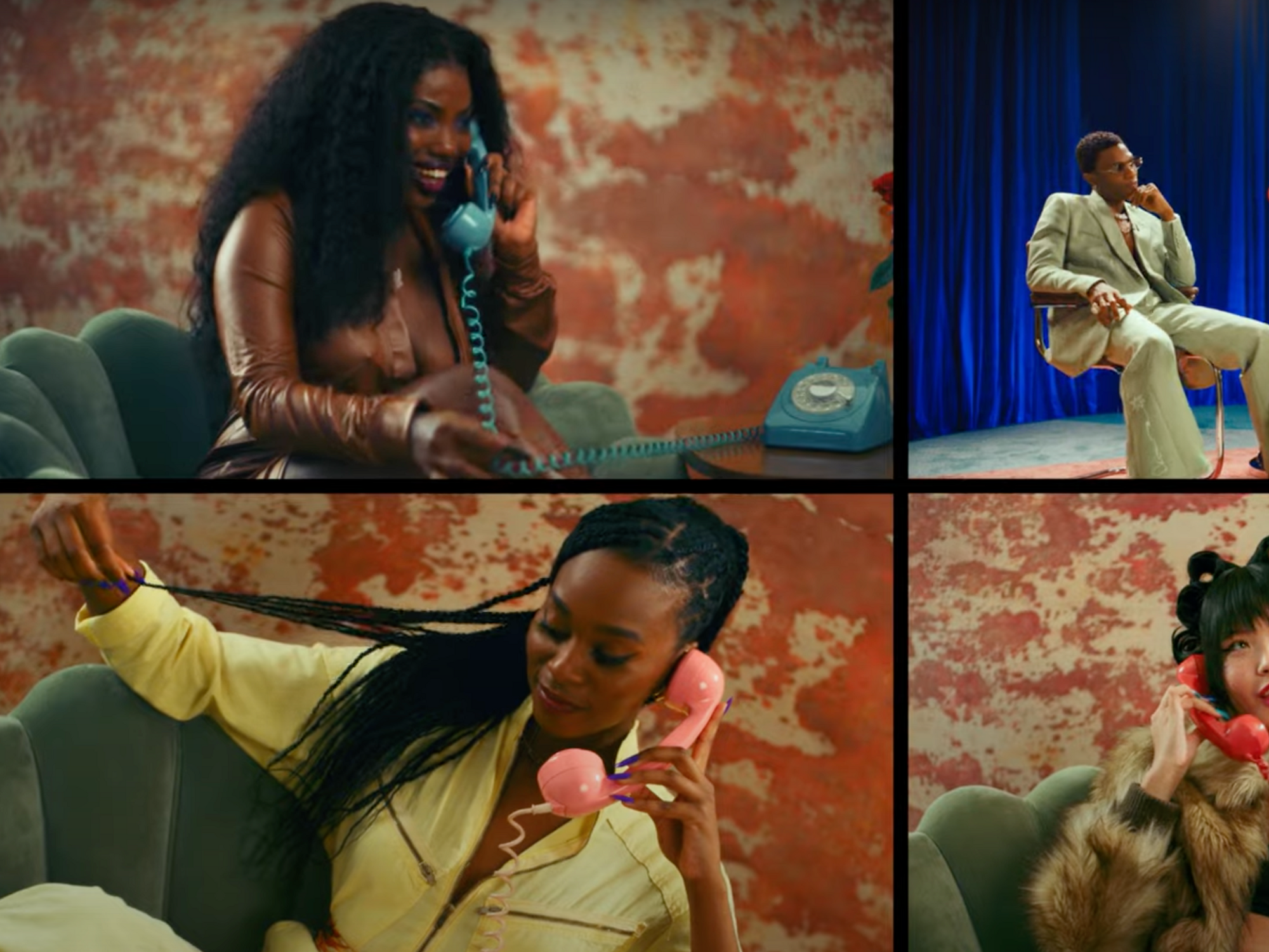 Photo by: Wizkid YouTube
The Nigerian superstar shares a retro-themed music video for his latest single.
Wizkid just released a music video to his Amapiano-infused single "Bad To Me." The video chronicles the singer's superstardom and desirability, but also adds several layers to the feel-good ambiance of the overall record.
Following his Rolling Loud Toronto show and a Ye co-sign, Wizkid went back to the studio, to release his latest single, "Bad To Me," back in September. The record highlights the Afrobeats star's vocal versatility and penchant for a catchy beat. The sultry song was collaboratively produced by P2J and Sammy Soso, who also worked on the Made in Lagos album. The record is a combustible culmination of elevated seductive energy with heavy underscores of Amapiano.
Following the commercial success of his critically-acclaimed hit "Essence," featuring Tems, Wizkid has broken and surpassed many records. The song also landed on many lists including Barack Obama's playlist and Pitchfork's Best Songs of 2021. Made In Lagos was a body of work that garnered a lot of admiration and was well received by listeners. The album also gave Wizkid a gold plaque in the United States, further cementing his popularity. The Nigerian singer has been one of the artists putting Afrobeats on the map. Following the initial release of Made in Lagos, Wizkid's team dropped a follow-up deluxe album compiling more songs, including a remix of "Essence" featuring Justin Bieber.
In addition to "Essence" charting for two years, Wizkid has also been collaborating with other artists as well as working on his own body of work. He was recently featured in Chris Brown's single "Call Me Every Day," a smooth record that fused R&B and Afrobeats. In the past year, he has also collaborated with Burna Boy, and a host of other artists, all while touring.
Wizkid's "Bad To Me" is out now via Starboy/Sony Music International/RCA Records. So far, fans are enjoying the new song, and have taken to social media to show their support.
​Watch the video for "Bad To Me" below
This story was updated on October 19th.
See some social media reactions to "Bad To Me" below.
\u201cWizkid just showed versatility on the amapiano beat on Bad to Me. \n\nBig Wiz is big on range.\u201d

— Chuma Nnoli (@Chuma Nnoli) 1663114548
\u201cThe production on Bad to Me *chefs kiss* I don't think Big Wiz knows how to make a bad song. He's really mastered his sound.\u201d

— Koko \ud83c\uddfa\ud83c\udde6 (@Koko \ud83c\uddfa\ud83c\udde6) 1663162999
\u201cUSA never even wake up finish, Big Wiz don enter top 200 for their Apple Music chart, Who\u2019s their daddy again???? \ud83d\ude02\ud83d\ude02\u2764\ufe0f\u201d

— Starboy Ali (@Starboy Ali) 1663175777