It's late on a Sunday afternoon in July when my Uber drives onto the street where Mavin Records headquarters are located on Lagos Island. I check my phone once again to confirm the address, but when I pull up to the studio, there is no way this could be mistaken for anything other than the home of one of Nigeria's biggest music labels.
I also check my messages to confirm that we don't have to move my interview with Ayra Starr again. We have already done that several times, however, it's neither Ayra nor her management's fault — that's just life when you're a rising superstar. In the last few days, she has hopped on several flights, had multiple recording sessions and, when she and I had last checked in, had been wrapped up in the immigration office where she'd been trying to get her international passport renewed.

When Ayra Starr and I finally meet, she is wearing a Billie Eilish beanie, sweatshirt, cargo pants and white kicks as she props back on a chair. She doesn't have any makeup on. Ayra tells me excitedly that she's a fan of the singer and the conversation turns to Billie Eilish, then to zodiac symbols as the young Nigerian star tells me she's a Gemini.
We're seated in the sitting area of Mavin's studio and Ayra is getting ready to record more, even though her album is ready. She's here often, she tells me, always recording and fixing already recorded material. Even when she isn't here, she's writing and thinking of new music.
"Sometimes, I'm on a bus, or at least when I used to still enter buses, and I'll just have inspiration and start writing or singing." Ayra Starr tells OkayAfrica. "I still do that today."
---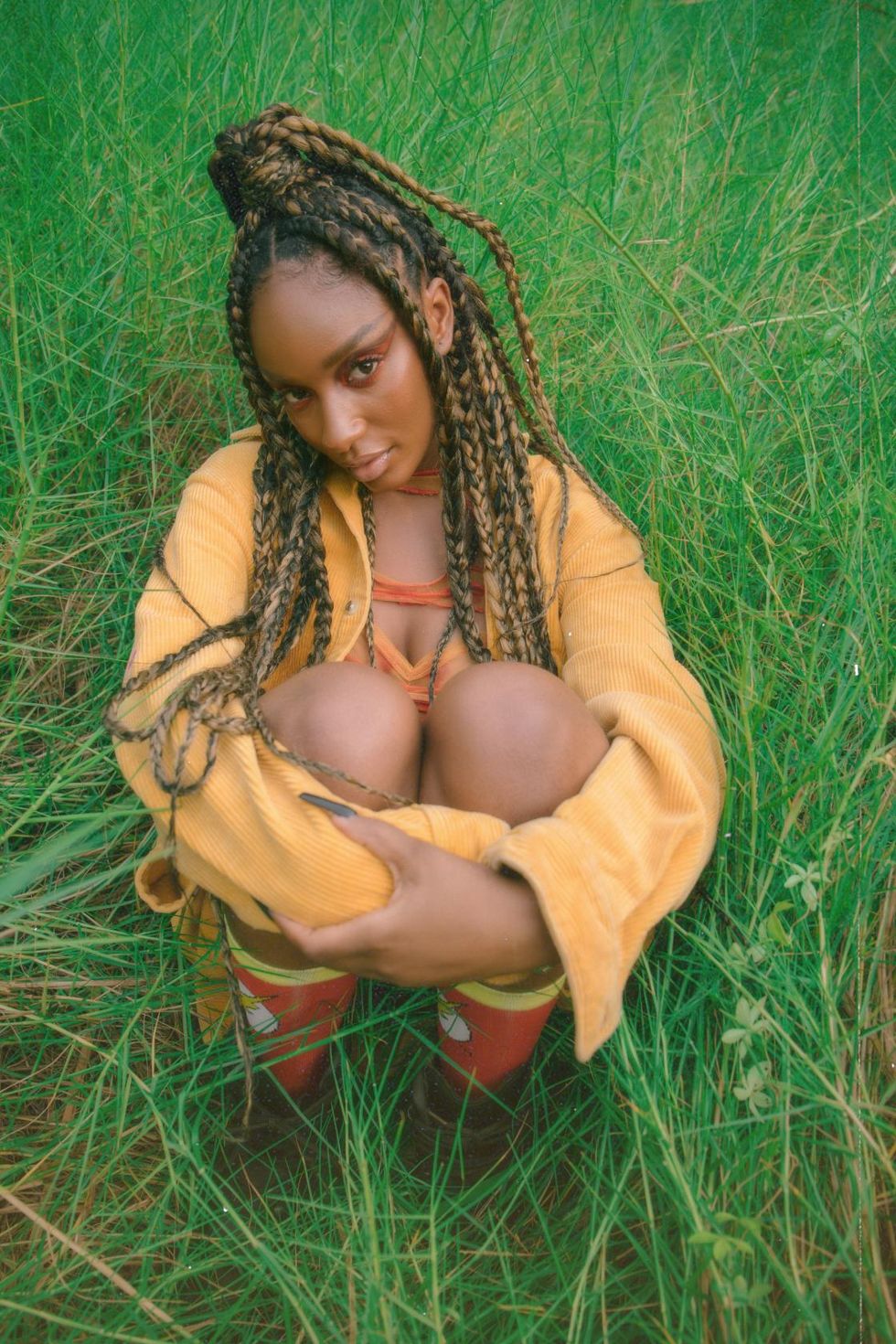 Photo: Scrdofme
Born Oyinkansola Sarah Aderibigbe, Ayra was raised in Lagos and Cotonou. At the age of 19, she made the country pause with the release of her eponymous EP early in 2021. The young songstress went from being relatively unknown to becoming a strong contender for Nigeria's best new artist — viral doesn't even begin to explain what Ayra went through with the release of that EP. Here we are, barely seven months after her first official release, and Ayra is a certified teen superstar, with her first album, 19 & Dangerous, ready to be released into the world.

"This album is a message," Ayra tells me, describing what she wants people to hear when they listen to 19 & Dangerous. ''I want people to know that I am not scared, I'm prepared, I'm ready for this. I've been preparing for this my whole life. The Ayra Starr EP, my first project, was more like an introduction to Ayra, it was a prologue. This album is chapter one.''
As Ayra talks, she isn't overly careful about what she says. She's very deliberate about every topic she touches upon and even more about what she does. Nowhere is that more clear than in the choices she's making in her career. When I ask her why she's releasing a full album mere months after releasing her first project, she makes it clear that this was always her plan.
"I always knew the name of my album was going to be 19 & Dangerous," Ayra says smiling. ''When I was younger and years before I even signed up to Mavin, I knew it was going to be that.''
A clear direction also guides her choices of collaborators. Ayra still works a lot with her younger brother on most of the songwriting for her songs and on19 & Dangerous she features only two other artists. At first glance, it seems to be a surprisingly low number, specially for a first album, but when you listen to her speak about the project it makes sense.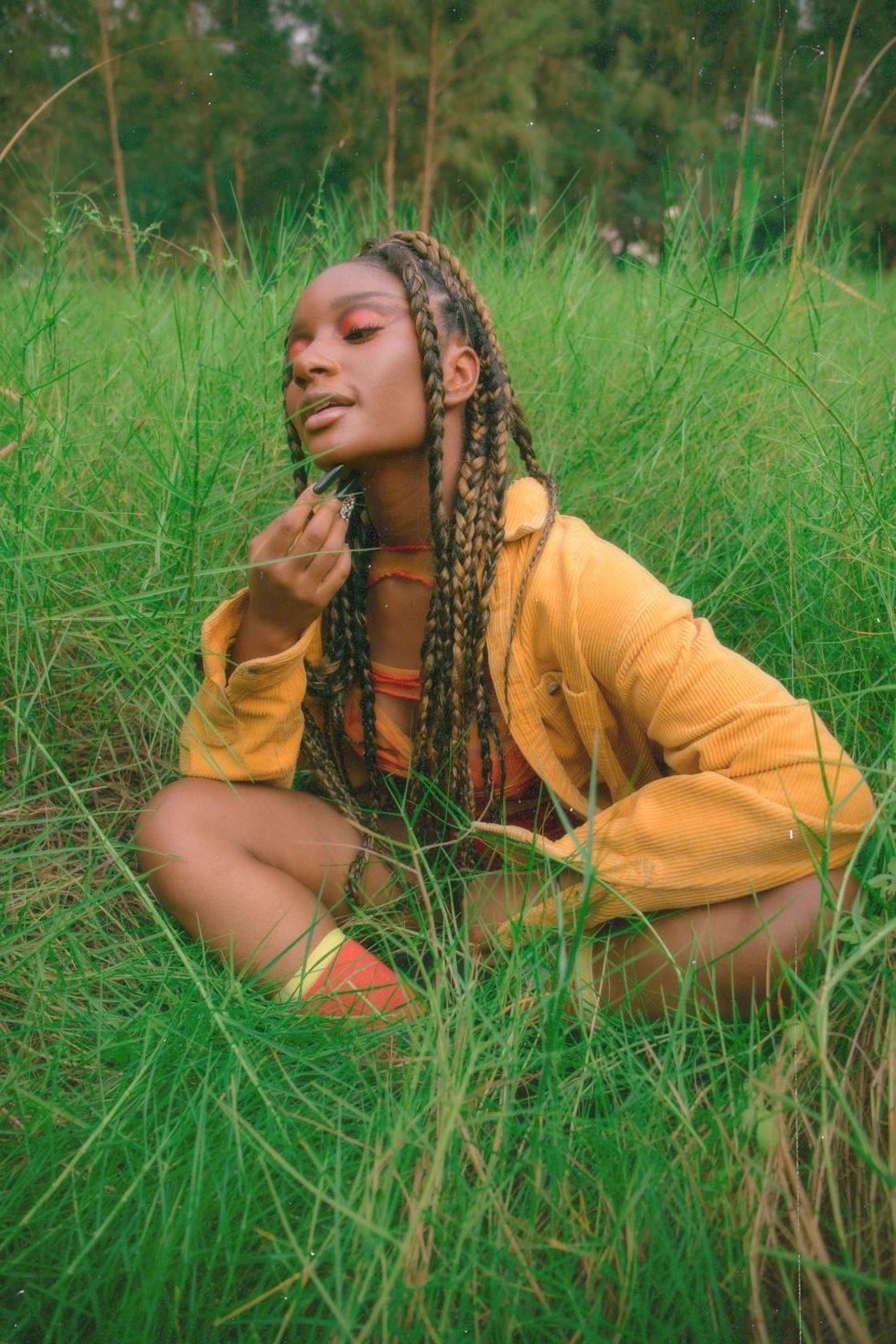 Photo: Scrdofme
"This album, I'm telling my story to people, to the world.'' Ayra tells me calmly, with one of her legs over the arm of the chair she's sitting in. "I know that If I had other features it would have been more elaborate. It would have been better if we had had different talents and points-of-views and all that. And I think the songs that have features are amazing and they complete the songs. But for the rest of the songs, I'm very happy that they are the way they are. They are telling my story and I want people to listen to it with my voice.''

That deliberateness comes from spending a lifetime getting ready for today.
"Before I became famous, I wrote the pros and cons of fame," Ayra tells me laughing. "I wrote about what I would do and how I would do it. Because I've always known it was going to happen. I've worked hard to be where I am today and I've been saying since I was young that I was going to be popular and famous. I've been Ayra Starr since I was born. I was that annoying child who would tell everyone that I was going to be a superstar."
Today, Ayra is living the life she has always known was for her and a huge part of that is the confidence with which she approaches her music. It's perhaps the most apparent with the song she uses to open the album, "Cast (Gen Z Anthem)."
'"'Cast,' the first song of the album, people will think I'm being too bold on the song," Ayra tells me, smiling knowingly. "I'm saying 'If I cast, I cast.' They'll probably say what do I know about casting at my age? But that's why it's the first song, once I listened to it after recording, I knew it had to open the album."
As I stand up to leave, Ayra is about to resume another recording session even though it's a Sunday evening and most people her age are hanging out with friends. But she wouldn't have it any other way.