Popular
The Best Afrobeats Songs Right Now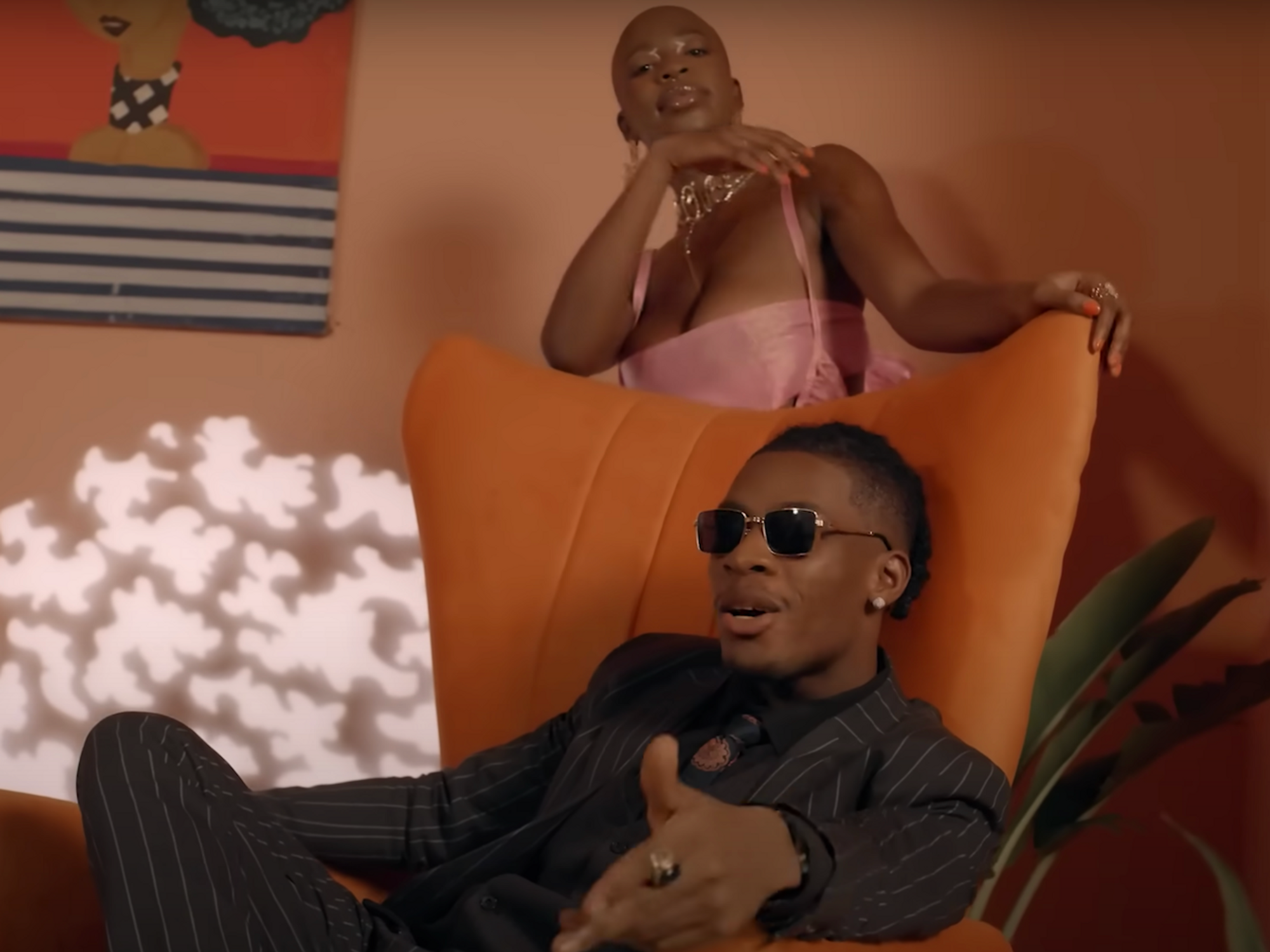 (YouTube)
Featuring tracks from Joeboy, Stonebwoy, Olamide, Ckay, Fatoumata Diawara, Nomfundo Moh and more.
Afrobeats is one of the biggest cultural movements in the world. Influencing everything from fashion to sports, the music acts as the adhesive, catching on to listeners of all demographics and shaping the scene in Africa with great potential. With the growing number of new Afrobeats releases every month, it becomes necessary to round up the best of the bunch. From singles to new music videos, the continent's vast expanse will be covered in our "Best Afrobeats Songs Out Right Now" column. Get started below.
---
Joeboy "Duffel Bag"
Joeboy has been on a great run since last year, leading up to the release of his sophomore project, . He updates that with "Duffle Bag," a quintessential feel-good song about turning up for one's lover. Delivered in Joeboy's signature breezy writing, the warm bass lines and strings enliven the production, making the record come alive. While some have questioned Joeboy's potential, his unparalleled ability to create a hit song has continued to keep him in the conversation since making his debut some years ago.
Stonebwoy "Therapy" ft. Oxlade, Tiwa Savage
Ghanaian music icon Stonebwoy is reaching new highs in his artistry, releasing his 5th Dimension album this past week. The album features a number of memorable names, from Angelique Kidjo to Shaggy, but this link-up with his Nigerian neighbors is an immediate standout. With all three artists building on their incredible vocals, the subject of passionate love is one they approach differently, contributing to the dynamism the record enjoys.
Olamide "Trumpet" feat. CKay
When two titans of African music connect, it's no surprise the magic they create. Collaboration is a potent way to open new spots in artistry and both Olamide and CKay benefit from that on "Trumpet." Leaning into their respective sounds, it's a mellow record which culls romantic themes to create a sweet tease. From CKay's hook to Olamide's reference-laden verses, it's a song which works.
Fatoumata Diawara "Massa Den" feat. -M- -
Primed to release a new album next month, great Malian artist Fatoumata Diawara shared a new song. It features -M-, a collaborator from her previous album Fenfo. A majestic record that's an ode to a lover, it's a stunning feat of musicality. Subtle undertones of disco-esque loops render dramatic tension which advances the signature folkloric sound of Fatoumata, indeed setting grand expectations for that forthcoming project.
Zinoleesky "Many Things"
Acclaimed as one of the most soulful musicians in Afrobeats, Zinoleesky continues to prove his star quality. "Many Things" is quite the spiritual song: charting the tumultuous years of his come-up, he speaks on the lessons he's got from his life. Over mellow production, his distinct vocals find true form, blending philosophical observation with a bit of the hedonism modern pop music is modeled on.
Nomfundo Moh "Uthando Lunye"
South African musician Nomfundo Moh has the scene on a chokehold and isn't letting go. After releasing back-to-back gems throughout the entirety of last year, she follows up with her second song of the year. "Uthando Lunye" continues in her jazzy style, pairing ecclesiastical sonic elements with her inimitable vocals. It's a beautiful serenade of a record, constructing a great run-up to her sophomore album Ugcobo which is expected sometime in May.
Kwesta & Kabza De Small "Huzet" feat. Papta Mancane, Ma-E, FKA Mash
With their collaborations coalescing in the Speak & Vrostaan joint project, it's been clear that Kwesta and Kabza have insane chemistry. On "Huzet" the winning formula is again replicated, this time with a host of featured acts. While there's elements of Kabza's signature log drums, the pace is decidedly slower, allowing the verses to build around it with real intent. It's a pace that also works well for Kwesta's drowsy but playful flow, offering a cocktail of styles in just over four minutes.
Zlatan "Oganigwe" feat. Odumodublvck & Jeriq
Zlatan has been intentional about his moves for a long time and now just seems prime for reaping the dividends. Last week, he followed up with the Omo Ologo EP, a fine demonstration of his strengths as a rapper and hitmaker. "Oganigwe" is the song with the most hit quality: strung on the Igbo ogene sound, he gets an instantly memorable chorus from the in-form ODUMODUBLVCK while Jeriq does a madness on his verse as well. A credit to Zlatan's curatorial prowess putting this together.
Boj "Line Of Fire" feat. Ayra Starr
BOJ has been one of the most consistent artists from out of Nigeria, frequently opening up his process to collaborators. "Line of Fire" combines with the generational Ayra Starr, both musicians employing their distinct vocals to tell a moving tale of love and desire. It's a slow tease, incorporating certain R&B elements, but the drums are audibly afropop material, embedding sweet outdoor vibes onto the record.
TAR1Q "Pretty Like"
One of the most remarkable things about the Afrobeats scene is its consistent provision of new-age superstars. An artist who certainly belongs in that discussion is TAR1Q, who's signed to a management company under Chocolate City. Releasing his Son of the Moon debut last year, he's continued to build up his reputation. "PreTty Like" would surely do a lot for him in that regard; a sweet song with ethereal vocal gymnastics, it shows the artist executing a distinct storyline over an amorphous prism of sound.