Teni the Entertainer lives up to her name.
With her comedic social media presence—and hilarious habit of making oyinbo men fall in love with her—joined with a star personality, and growing catalog of infectious singles, the 25-year-old Nigerian musician and songwriter has proved she's the one to watch.
Her glittering single "Askamaya" is a dance-inducing gem and one of this year's afro-pop standouts. Though the singer had previously written songs for some of the industry's biggest names and shared the perverted-uncle-shunning single "Fargin," the expressive "Askamaya" offered a clear introduction to the artist's witty lyricism, self-assured energy, and modish style, which we're sure to see a lot more of in 2019.
She displayed her versatility as both a rhymer and singer even further last month with the release of two new singles "Case" and "Shakeam"
---
In 2018, Teni proved that she is indeed the entertainer that she declares to be—and that it would benefit us all to pay attention.
We recently caught up with the artist or a quick chat about her 2018 highlights, growing up in a musical household with big sister Niniola, her musical influences, and what we can expect from her in the upcoming year, hint: everything.
Read on for our conversation.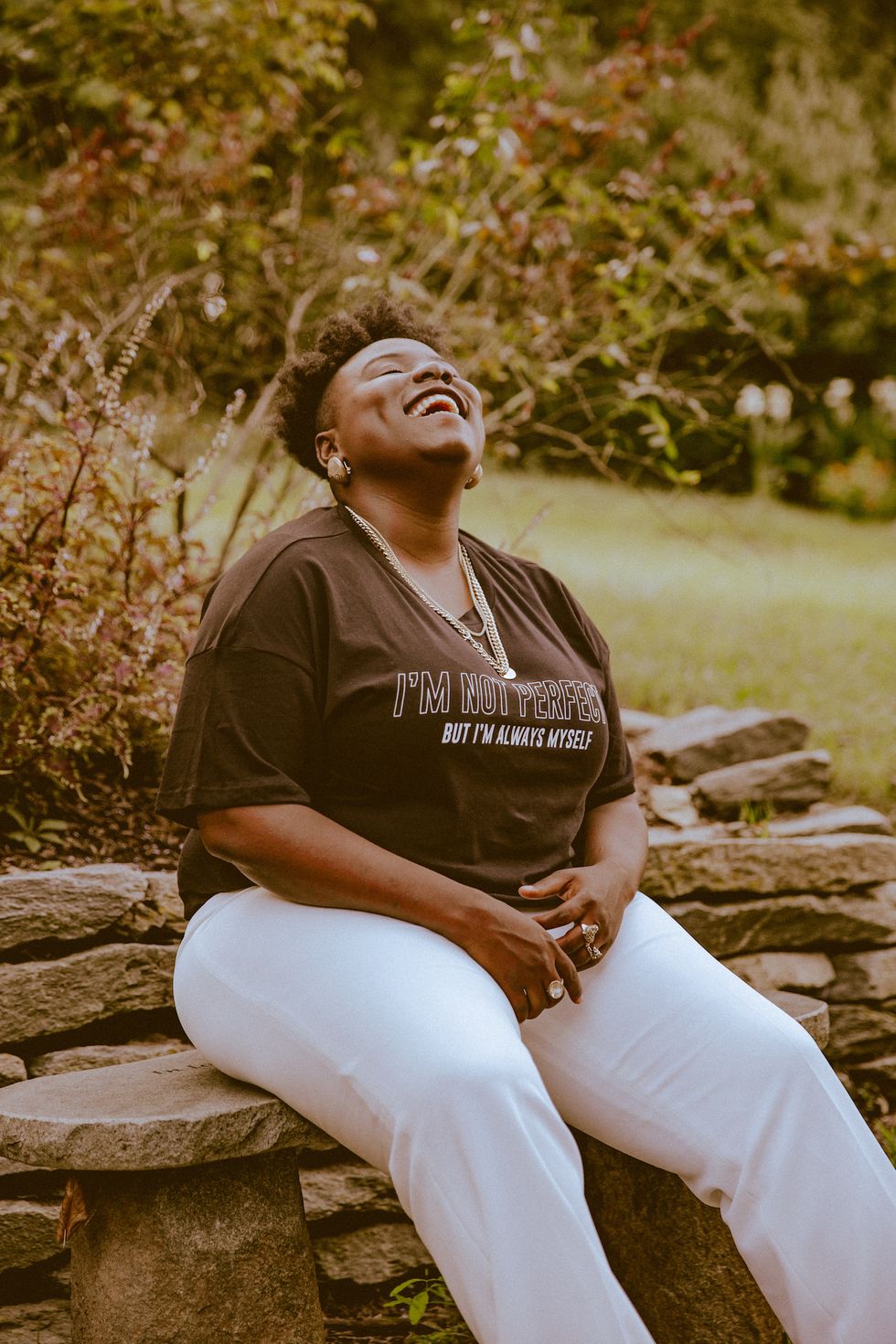 Photo courtesy of Teni the Entertainer.
'Askamaya' is such a hit (I'd even call it song of the year). Did you think it would be so well received when you first made it?

I only wanted to make good music. I didn't think it was a hit. I was just having fun in the studio. It was the first time I met Spellz, so I prayed before I got there—God is the main hit maker.
Can you explain the opening line that says (in Yoruba) "Emi Anita Baker, iwo Arnold Schwazenegger?"
I was just trying to express a feeling—a boss chick and a boss guy. Both successes in their crafts. Both Anita Baker and Arnold Schwarzenegger were both successful in their fields. So I brought both worlds together and made magic.
Your videos on Instagram are pretty hilarious. Have you always had a knack for comedy?
Teni the Entertainer is about bringing positivity into a world that needs a lot of it through entertainment. It could be turning societal issues around me into light-hearted moments, or singing about them. Regardless, it is all about making the world a happier place.
Teni - Askamaya (Official Video)www.youtube.com
You recently performed at an Art x Lagos event with fellow Nigerian "new wave" artist Odunsi. What was that experience like for you?

It was indeed a major highlight in my career thanks to the Art X team especially the art director, Odunsi. It was one of the few times I was given enough room for experimentation and freedom to deliver a noteworthy performance that the fans deserve.
Overall you've had a pretty big 2018, but what moment would you consider to be the highlight of your year?
I would say I have had quite a lot of special moments this year with my music traveling far and wide. Just gaining new fans and seeing that my music and simply being myself has had an immense impact on them is part of that.
What's your favorite song of yours?
[Laughs] it has to be "Wait." Writing the song was very emotional for me. I had just finished watching my father's funeral and I was a little teary eyed. Then God released the melodies and I went to the studio that night even though I was a little ill. I knew I had to let somethings off my chest. I recorded the song, and since then it has sounded new every time.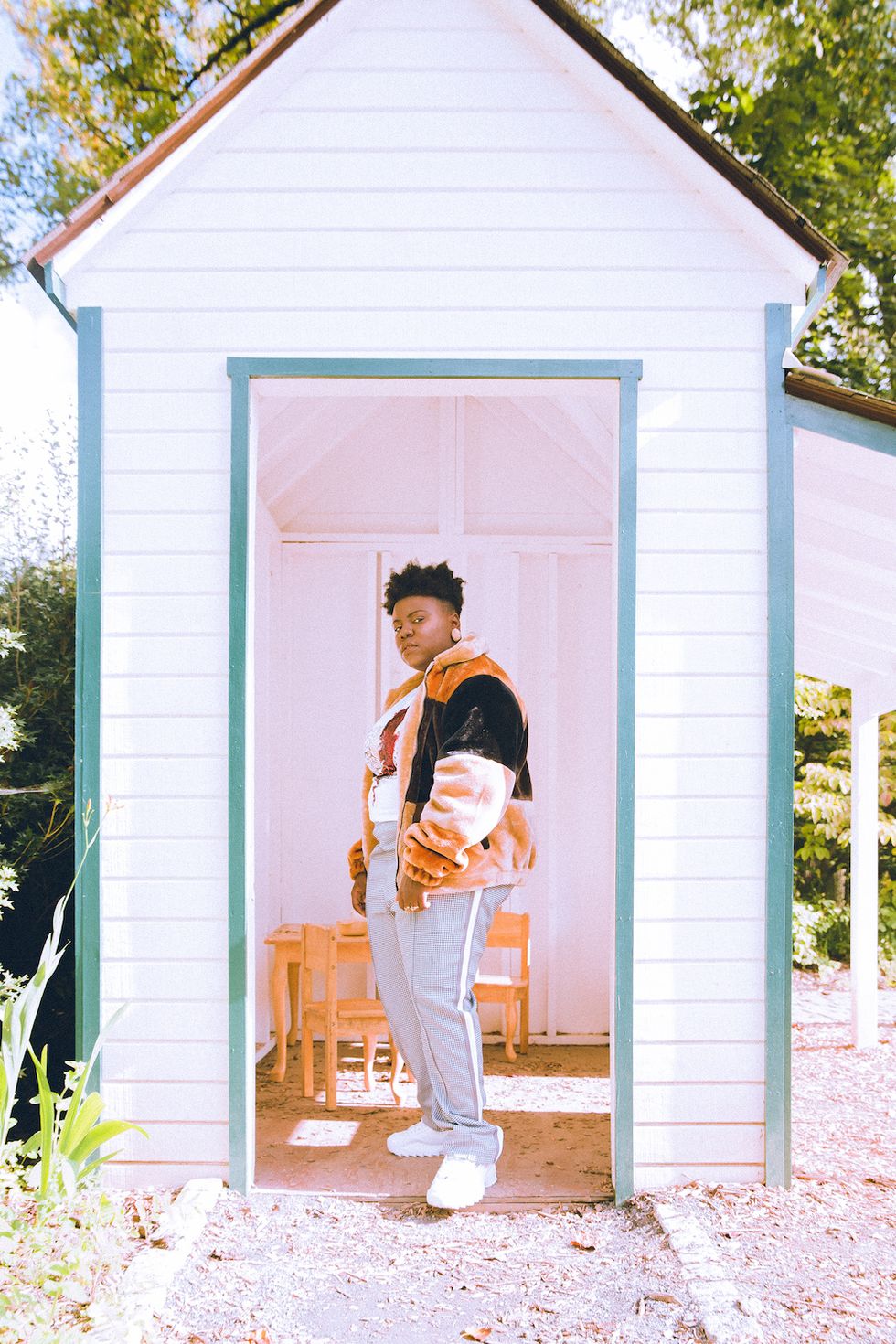 Photo courtesy of Teni the Entertainer.
Who are your musical influences?

King Wasiu, Ayinde Marshall, Dolly Parton, King Sunny Ade, and Sir Shina Peters.
I've heard people make comparisons between you and Missy Elliott in terms of your unique music and style. How do you feel about that comparison?
It's good when they compare you to the greats, however I'm just Teni and there is nobody like Teni.
You and your sister Niniola are both so talented. Did you two grow up in a musical household?
Niniola and I disturbed the house with our numerous musical sessions as kids. I was born into a family that really embraced music as avid listeners. This undoubtedly inspired my love for music.
How does it feel for you to be one of the biggest rising stars in the Nigerian music scene?
It's a great feeling to be honest, but there is still more of Teni to experience and there is still extra work to be done on this side.
What can we expect from Teni the Entertainer in 2019?
Let me just say, expect everything.