Music
The 10 Best Nigerian Songs of the Month (October)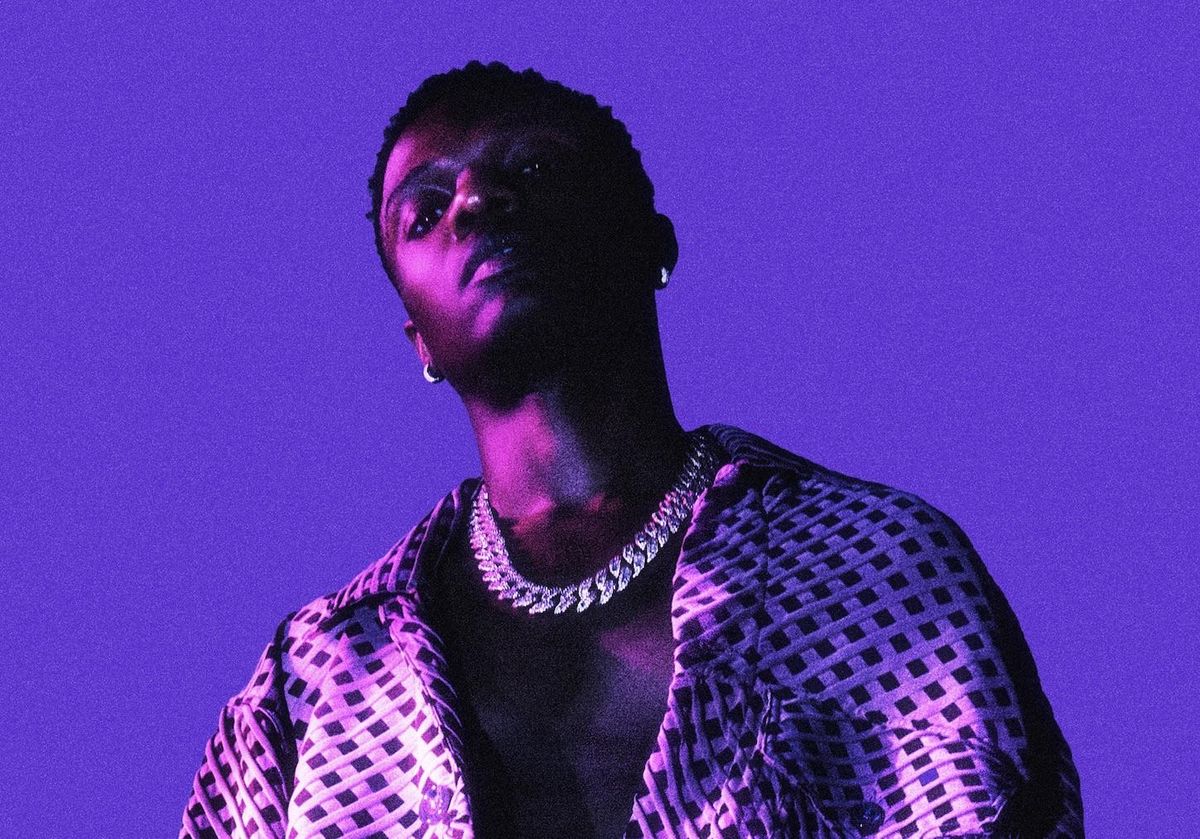 Photo: Starboy/Sony Music Intenational/RCA
Featuring Wizkid, Asake, Blaqbonez, Ayra Starr, Joeboy and more.
Here are the best new songs and music videos that came out of Nigeria's buzzing music scene this month.
Head here for more of our Best Songs of the Month lists from Nigeria, Ghana, South African and East Africa. You can also check out our weekly,Songs You Need to Hear roundup for the best new music.
---
Wizkid "Bad To Me"
Wizkidannounced his highly-anticipated fifth studio album More Love, Less Ego is coming out very soon on November 3. He also shared a music video for his Amapiano-infused single "Bad To Me" this month, which adds several layers to the overall feel-good ambiance of the record. "Bad To me" highlights the Afrobeats star's vocal versatility and penchant for a catchy beat. The sultry song was collaboratively produced by P2J and Sammy Soso, who also worked on the Made in Lagos album. .
Asake "Joha"
Fast-rising Nigerian singer and songwriter Asakeseems to have figured out his recipe for success. The Lagos-born star released his debut album Mr. Money with The Vibe last month, and the man simply did not miss. His latest gift to us comes as a new music video for breakout hit "Joha" and saw the performer pull out all the stops. Directed by his longtime collaborator TG Omori, Asake's optimism and confidence in his craft can be felt through the screen as the stylish Nigerian gallivants across the US party capital city that is Las Vegas. Check out our recent feature on The Unquestionable Rise of Asake.
Blaqbonez "Back In Uni"
Blaqbonez had social media buzzing with his highly-entertaining, self-directed music video for "Back in Uni," his latest single JAE5-produced single. In this new visual, Blaqbonez cosplays as several Nigerian music stars— Wizkid, Bnxn, Asake Ruger and, even, Ayra Starr—delivering one of the funnest music videos of the year so far.
Johnny Drille "How Are You [My Friend]"
Mavin Records' Johnny Drille returned with the uplifting single, "How Are You (My Friend)." The pop song tackles the common theme of how the stresses of adulthood can cause us to lose touch with our closest friends. The catchy tune was produced and features backing vocals from Don Jazzy.
Joeboy "Likkle Riddim"
Joeboy dropped the music video for his latest single "Likkle Riddim," a record off of his upcoming sophomore album. The video is an exciting, adrenaline-fueled visual that one would expect from a song that marries both afrobeats and dancehall. The record itself is an undeniable culture fusion that merges West African sounds with the sharp melody of Caribbean rhythm.
BNXN fka Buju "In My Mind"
BNXNdropped the video for his song "In My Mind." The track is an offering from Bad Since '97, a project that he released earlier this year. The video itself is aesthetically-pleasing, with smooth, yet simple visual transitions, and an ambiance that is reminiscent of spring season.
Mr Eazi "Patek (Remix)" feat. Falz, Major League DJz, DJ Tárico & Joey B
Mr Eazi shared the remix to "Patek," his anthemic Amapiano single. For the remix, Eazi tapped FalzandMajor League DJz, who join a track that alreay featured DJ Tárico and Joey B. The track now features Falz rapping in pidgin English, while Major League Djz heightened the Amapiano sound of the record. "Patek" marks Eazi's first time testing on South Africa's buzzing Amapiano sound, which has now become a global phenomenon.
SPINALL "TOP MAMA" feat. Reekado Banks, Phyno and Ntosh Gazi
DJ SPINALL is back with an up-tempo, electric anthem in the form of "TOP MAMA" featuring Reekado Banks, rapper Phyno, and Amapiano singer Ntosh Gazi. The song gives fans a hint of what to sonically expect from SPINALL's upcoming full-length album.
Ayra Starr '19 & Dangerous' (Deluxe)
Afro-pop front-runner Ayra Starr released the deluxe version of her 19 & Dangerous album, which features six additional songs, includding the remix of her smash hit "Bloody Samaritan" with R&B iconKelly Rowland. The original release of 19 & Dangerous back in August 2021 received critical acclaim, placing her name on the main stage of the afrobeats scene, and landing her two top forty hits on the Nigerian music charts.
Reekado Banks "Jeun To Da (JTD)"
Reekado Banks returns with his buoyant new single "Jeun To Da',' which roughly translates to "Enjoy Life As Much As You Like," a track is built on bouncy piano chords and mid-tempo afro-fusion beat work. Commenting on the new single, Reekado explains: "Basically this sums up this year especially for the Nigerian youth with the long ASUU strike, the banditry, the kidnapping, flooding, and bad governance. This is me saying you're not lazy. It's okay to be tired or not inspired but in any case, take care of yourself because change is inevitable."